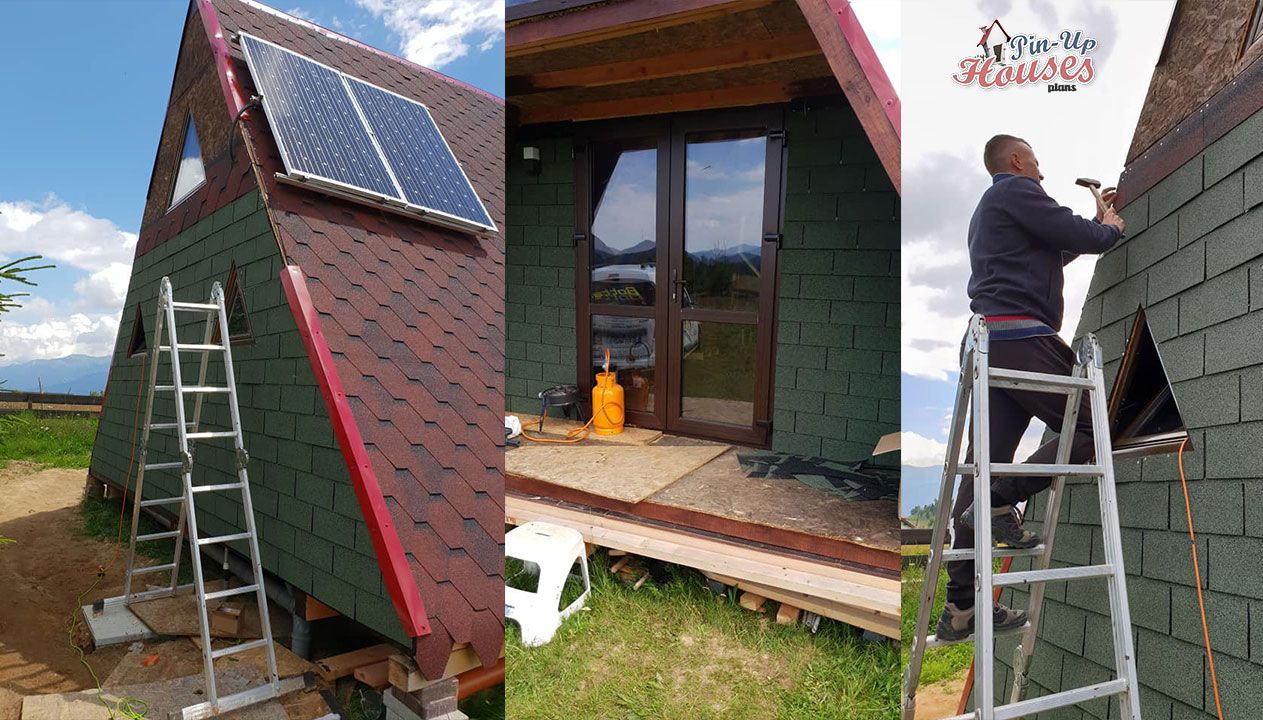 The tiny house trend has gained popularity in all corners of the globe for over a decade. People from all walks of life are looking for alternative living spaces that suit their needs. From downsizing seniors to young families looking for a sustainable and affordable lifestyle, tiny homes can be found in almost every neighborhood.
A tiny home is classed as an independent structure either on a permanent foundation or on wheels that are under 400 square feet in size. There is a wide range of designs, and the price tag can span from $5,000 – $50,000. With this kind of a large investment, you must have the right insurance coverage to protect your property.
There are a handful of brokers that deal exclusively with tiny home insurance. However, as the movement continues to grow, more national companies are beginning to offer tiny home coverage to owners. In this article, we will look at why you need insurance on your tiny home and the different types of policies that will give you the right protection.
Do I Need Tiny Home Insurance?
If you have purchased or built your tiny home with the help of a bank loan or mortgage, your lending institution may require you to have an insurance policy added. If you plan to have your tiny home on wheels, you will need to have a liability policy the same as any towable trailer.
Adding a tiny home to your property in your backyard should be covered under your current homeowners policy. Check with your broker about adding any necessary riders. Apart from these factors, there are currently no laws in place that mandate that you must insure your tiny home, but it's a good idea to protect your investment with some type of coverage.
Types of Tiny Home Policies
RV Insurance
If your tiny house is on wheels and not a permanent structure, you could choose an RV insurance policy. This type of policy is best suited for people intending to travel with their homes. An RV insurance policy gives you protection on the road and when you are parked.
Collision – Covers damage as a result with a collision with another vehicle
Comprehensive – Covers all other types of damage including impact, fire, and theft
Liability – Covers damage to property or injury
Mobile Home Insurance
This type of insurance policy is best suited for anyone that doesn't intend to move around often with their tiny home. If your plan is to stay stationary for most of the time a mobile policy will cover you the same way a homeowner's policy does. It should include damage, liability and content coverage. It will not cover any damage incurred while travelling.
Cost of Tiny Home Insurance
Although RV policies are generally more expensive than Mobile Home policies, there are many factors that will go into the price of the right coverage for your tiny home.
Style and materials
Square footage
Travel and stationary
Optional riders
Your claims history
Your credit history
Size of deductible
If you are thinking about joining the tiny home movement, you are not alone. To protect your home and investment, talk to your broker about what type of tiny home policy will fit your needs.