Choose the right glass shower enclosures to enhance your tiny bathrooms. Shower doors can completely change the outlook of a bathing space.
Styling a tiny space – sounds a bit challenging, right?
You have a small space to fit in the bathroom fixtures and create a visually appealing area. This seems a bit hard but on a brighter note, you can implement some super-smart ideas to style and enhance the space. Reconsidering your shower choices is one of them.
Shower is not only eco-friendly but also a space-efficient choice. It's a perfect pick for small bathrooms. A wide variety of shower enclosures are available that helps elevate bathroom aesthetics. Glass enclosures are one of the most popular choices.
How to Choose Right Shower Doors for Your Bathrooms?
Here we will guide you on how to choose the right shower doors and enclosures to upgrade your small spaces. Let's get started.
Consider Your Budget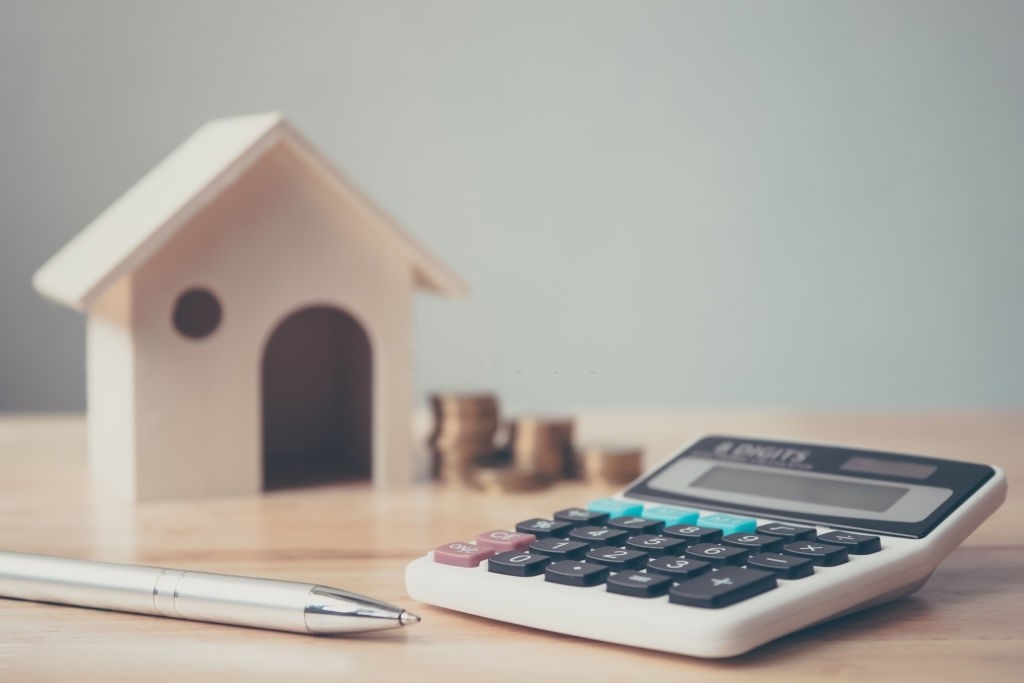 Be it a small renovation or a huge construction project, pre-planning is of core importance. A little reflection at the start can keep you from facing many challenges. Therefore, go ahead and plan every aspect of the project first.
The fiesta and foremost element of any project is the budget. Know your budget and see which vendor is offering the best prices but don't compromise on quality. Be mindful of the fact that you cannot change the fixtures, again and again, so don't settle for poor quality. The best way to find your desired products in your budget range is research, research, and research. Many glass giants have their online stores, get quotes and recommendations from them. Visit nearby marketplaces to see what they have to offer. Research and explore your choices.
Analyze Your Space and Make a Choice!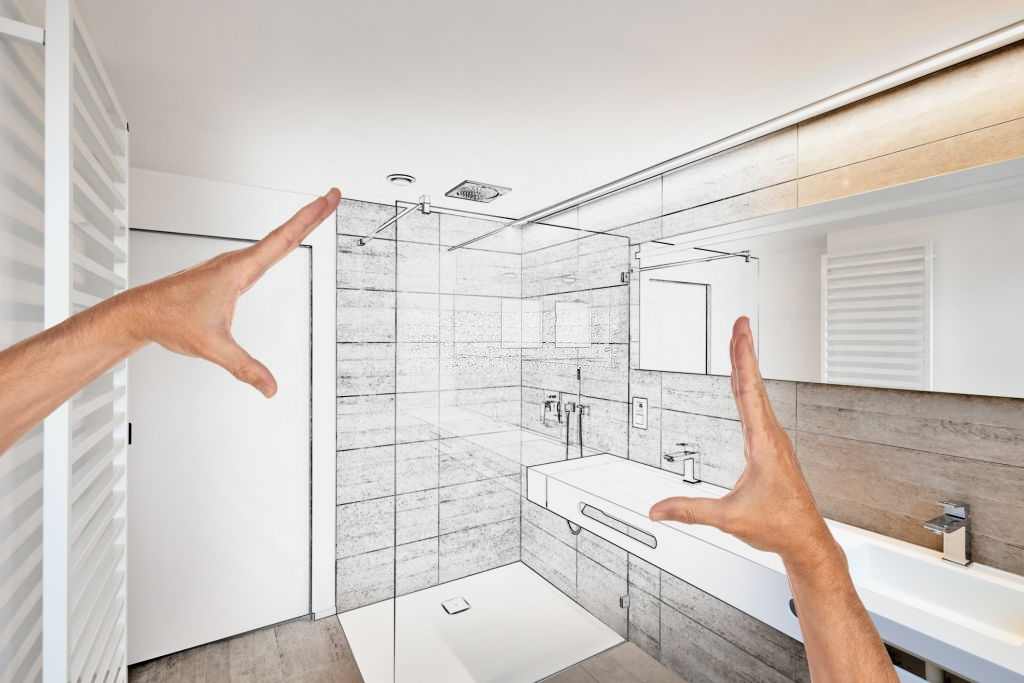 The first step in choosing the right shower door is to consider your available space. Check out your bathroom measurements and see which are in the bathroom available for installing a shower. Be creative and make smart choices. Rather than going for a particular space, you can utilize the corners to install a shower and make a space-efficient choice.
While picking a shower door, be conscious of its mode of use. A swinging shower door that only opens out may not work well for a small space, as it would need clear space around to operate. Sliding doors also need considerable space to slide. So what are we left with? This is where genius kicks in!
Walk-in showers are a good pick for small areas. Incorporating hinged doors is also an option. Hinges will enable the door to open in either direction so you can enter the shower by opening in and exit by opening out.
Take Measurements Accurately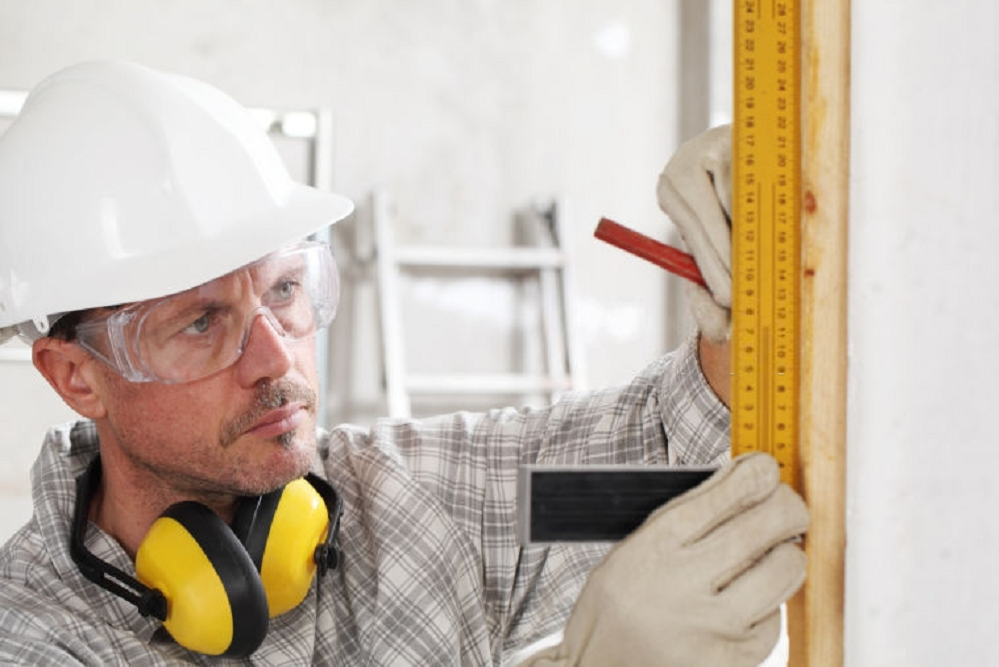 Small bathrooms usually cannot accommodate standard fixtures. They typically have unconventional dimensions; therefore, it's necessary to consider the area proportions and take accurate measurements. With the right measurements in hand, you can compare and understand which shower door suits your requirements best and eventually place the order for custom shower doors.
Take the measurements carefully and find a good shower fabricator to design custom shower doors to match your space constraints.
Take Visual Appeal into Account too!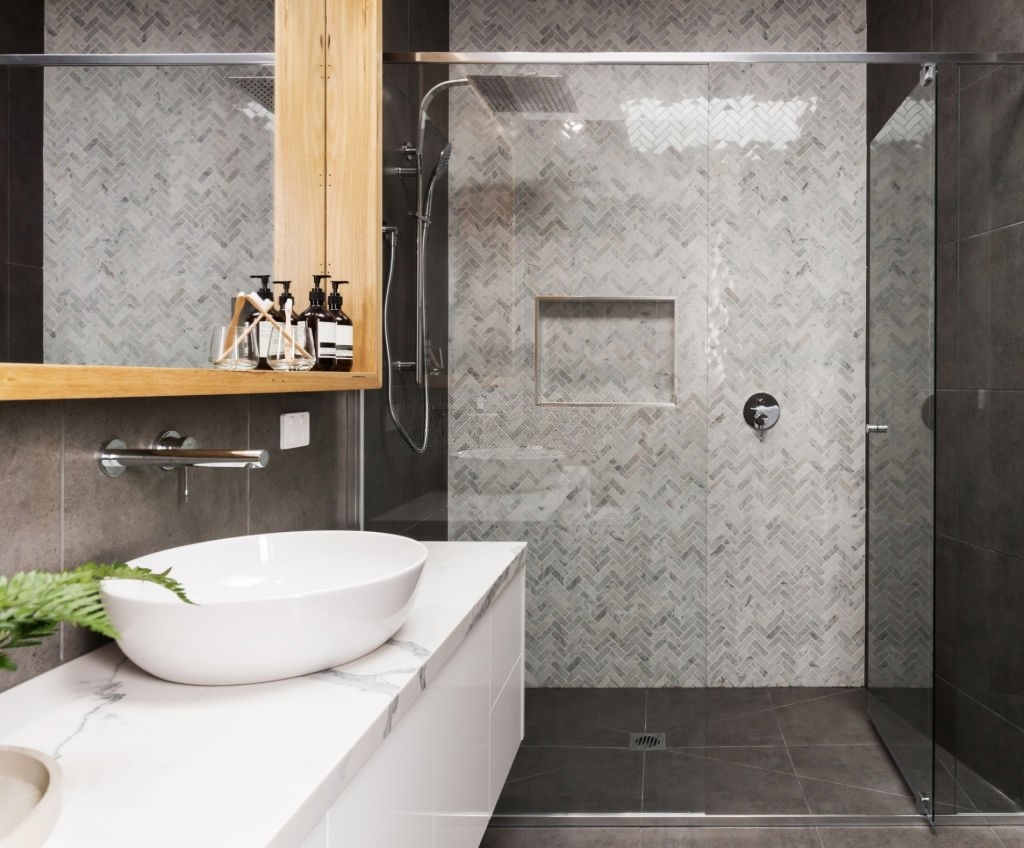 We see a common perception that tiny homes cannot be aesthetically pleasing due to space constraints. The fact of the matter is, tiny spaces can be made more visually pleasing with even lesser equipment, and you just need to pitch into creativity.
Frameless shower doors not only add elegance but also create the illusion of space. You can enhance your bathing space while adding functionality to it with glass enclosures. Think out of the box, specify some space for a shower, and pick a fancy glass enclosure for your tiny sanctuary.
Don't compromise class for ease when you can have both!
Best Shower Doors for Small Spaces
Shower is a great way to utilize the interior space effectively. It enables you to specify a functional space for a bath, enhance the space aesthetics, and most importantly keep the water in. understanding the space constraints of tiny bathrooms, here are some recommendations that you should consider.


Fixed Glass Walk-In Shower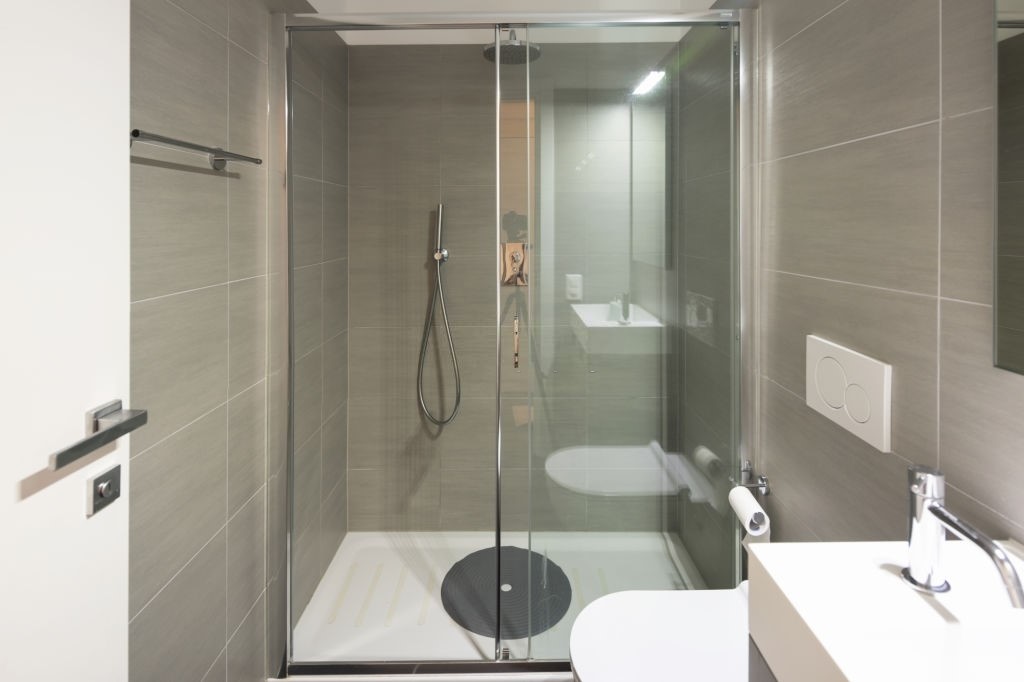 Walk-in showers are a great choice for small bathrooms. These types of showers consist of a fixed glass shower panel. The glass panel is fixed in place and doesn't move. A fixed glass shower panel takes a very small space and keeps that water in, effectively. You can easily walk in and out of the shower without going through the hassle of sliding or swinging the door open or shut. It also adds an element of sleek elegance and class to the interior space. It won't be an understatement if we say, that walk-in showers are the most cost-effective and space-efficient choice for tiny spaces.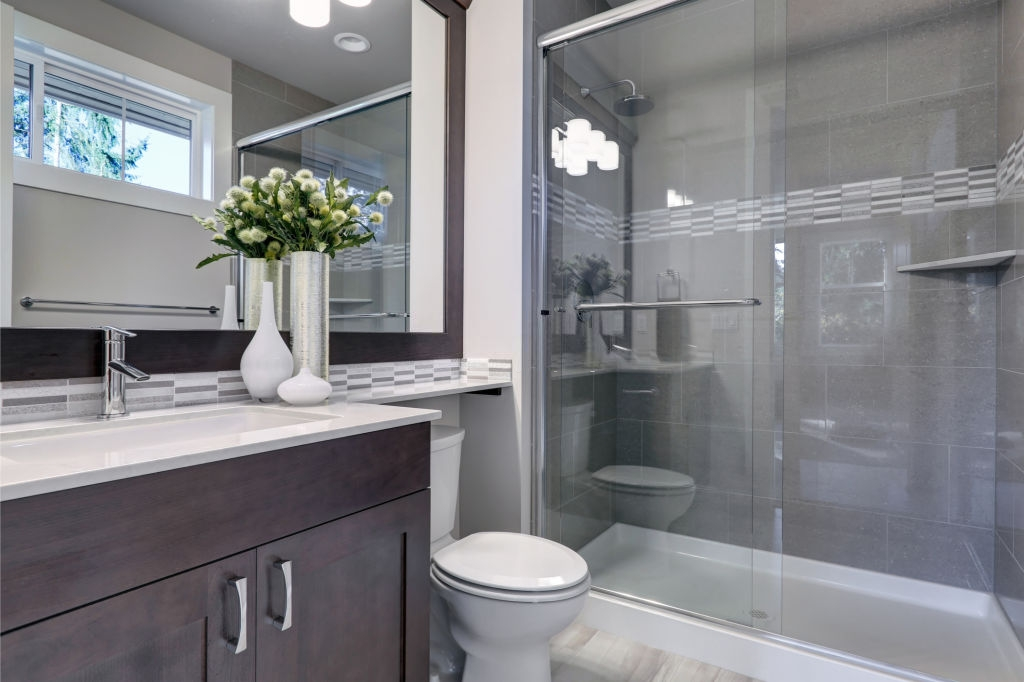 Bi-fold shower doors are a great extension of walk-in showers. The shower is a wider walk-in with a full glass enclosure. The doors don't swing in or out, instead slide towards the sides taking up no extra space. This type of door can be installed both for tubs and showers. Bi-fold shower doors come in framed as well as frameless variants. They enhance the space and separate the shower from the rest of the small bathroom effectively.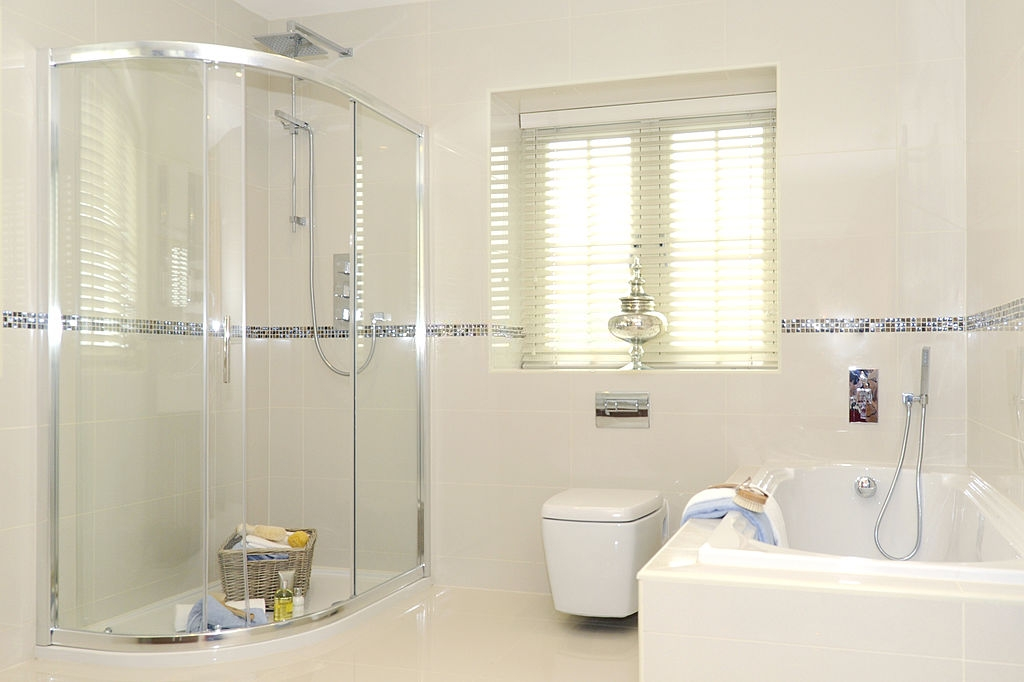 Right space utilization becomes more important in small areas, so is the case in small bathrooms. Installing a shower in one corner is the best way to enhance and utilize the space. Neo-angle shower doors are used for corner showers as they keep the door in the open space instead of giving the doors a stay against the wall. These doors add practicality and accent the interior space by creating a comfort zone in the shower.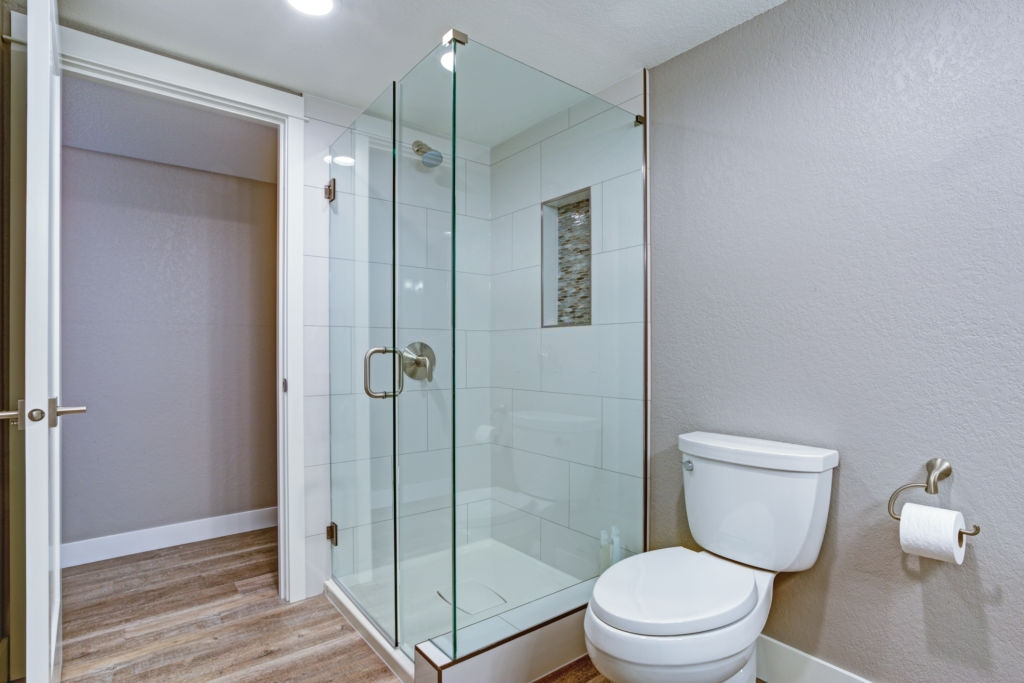 What can be better than a frameless shower door to accentuate small spaces!
Frameless shower doors are an all-rounder pick. Be it big areas or small spaces, frameless shower doors glorify every space. These doors are ever-trendy, in-style choices that step up the whole style game. Make a statement in your limited space with frameless enclosures.
Finishing Up!
Styling a tiny house can be just as fun as designing a large space. All you need is a flair of creativity and you can go about creating a divine space. Even if you have to skip some things, showers shouldn't be one of them. It's your retreat after a hectic day and an oasis for your creative ideas. Invest in a frameless shower enclosure or get a fixed glass shower panel. Take accurate measurements, place an order for your custom shower door, and set up a sleek oh-so-trendy shower area.