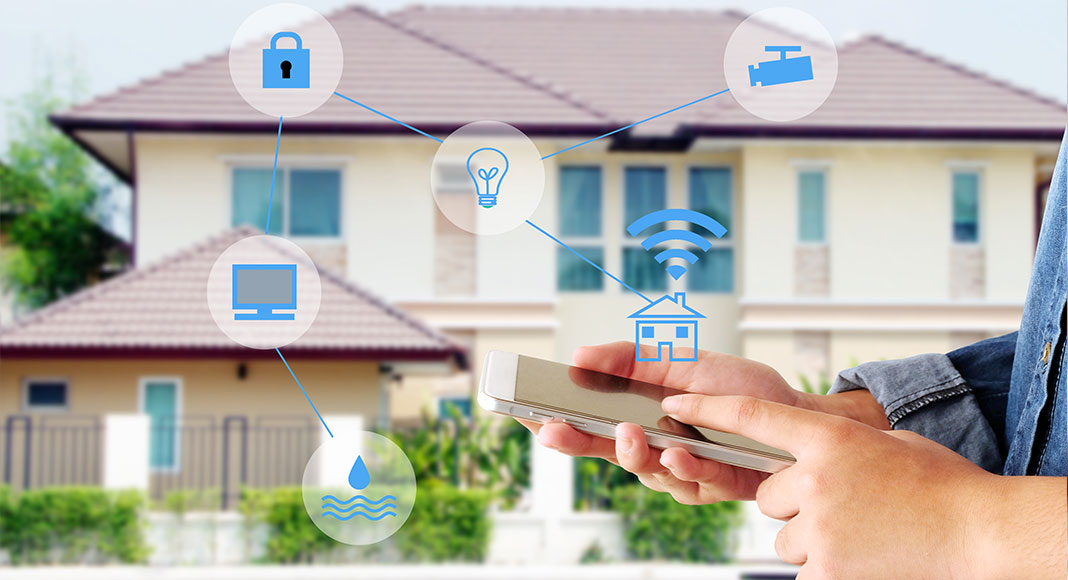 Building houses has been a highly demanding profession for ages. As a result, expert home builders have always been lauded for their ingenuity in making dreams come through. It is a skill that takes time to master too. Masons need intensive training to build a home that's effectively linked together, one which makes all utilities easy to access.
However, technology is influencing this as always. The introduction of a smart home has revolutionized a significant part of homebuilding. Planning your daily schedule, getting help writing a report, and securing your home has never been easier with report writing services online. These services will help make your smart home even more convenient. With so many benefits attributed to smart homes, one of the most common questions you get today is this: "how can I learn home automation?"
First Off, What Exactly Is A Smart Home?
It would be necessary to realize that a smart home is not exactly an actual thing. It isn't a physical project, like your old garage or new LCD TV. It is more of an environment. An automated house is thus defined as a virtual network of gadgets and appliances installed in a home to automate your daily tasks. With this system, you have central authority over your security and environmental systems through the use of wired and wireless connections.
Skills For Building A Smart House
With the above paragraph in mind, it is easy to believe that building a smart home only requires digital skills and education, but this isn't entirely true. Newer houses these days are constructed from scratch with an eye on easy incorporation of Smart Home Technologies. Note that this doesn't mean you can't turn any house into a smart home. Instead, it implies that a smart home is easier and better when the house was constructed to fit the bill of a smart home.
There are two (2) critical skills to acquire to build an all-around smart house in a nutshell. They are:
Advanced Modern Masonry
Advanced masonry does not necessarily mean a more complicated form of homebuilding. Instead, it is a form of masonry that requires more skills and research than the skill sets possessed by the conventional builder. A mason who acquired training in the 80s (when smart houses were not so prominent) and has not received further training can not be hired to construct the template for a smart house.
Gadget Networking
Digital networking is an essential part of building a digital home. A house built according to the template of a smart home cannot function as a smart home in the absence of a system to connect the various devices in the home. There are various levels to this skill. You may be skilled enough to connect only your lights and TV to your phone, while someone else may be able to connect their car, door, garage, and even mattress to their voice.
Universities To Acquire The Skills For Building A Smart House In The UK
Having known the necessary skills to construct a smart house, it is logical to point you in the appropriate direction to acquire these skills. Thus, this essay shortlists the best UK universities to acquire masonry lessons & skills and gadget networking.
Universities To Study Advanced Masonry
Solihull College & University Center — offering Bricklaying City and Guilds Diploma.
Newcastle College University Center — offering Bricklaying Level 1 (City and Guilds) and Bricklaying Level 2 Diploma.
Kirklees College — offering Bricklaying CITB Diploma Level 1 & 2.
Truro and Penwith College — Bricklaying Level 1.
Universities To Acquire Gadget Networking Skills
Teesside University, Middleborough — offering Cybersecurity and Networks.
Middlesex University — Computer Networks.
Sheffield Hallam University — Computer Networks.
University of Sunderland — Network Systems Engineering.
Wrap Up
If you're looking for how to make a smart home system professionally, the schools shortlisted above are the resources you need. You could even write a book incorporating the two aspects when you're done. However, if you're not keen on expertise and merely want to make your home as smart as you can, you may check out online resources like Udemy & Coursera for a start.