Pin-Up Houses Contact
joshua.woodsman@gmail.com
our facebook, twitter, instagram and pinterest
Who we are
Pin-Up House is an international studio working both within and outside the traditional boundaries of architecture. We work as an architecture studio with our expertise extending also to research, experimental and publication areas. However the main point of our concentration are proposals of small wooden house designs with emphasis on social housing and affordable living. We love all kinds of DIY projects and aim to combine the know-how of professional tiny house architects and constructers with potential and abilities of economical amateur self-help building. We have summarized our practical knowledge in this book guide How to build a tiny house.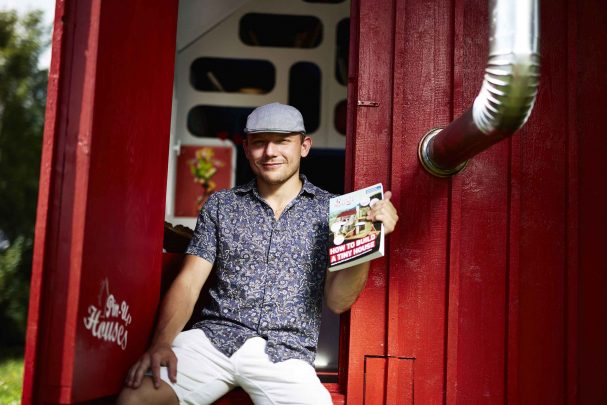 Key people behind this
Founder and main architect: Joshua Woodsman

Main interior designer: Václav Valda
Architects: Daniela Holanová, Linda Kozlová
Copywriter: James Gogarty, David Fojtik
Photography: Tomáš Jiráček
Video: Jakub Jelínek
Blog, PR: Nora Behová
What we do
We offer building plans for timber small houses: tiny houses, cabins, cottages, sheds and kids playhouses. If you purchase an item from us, you will receive DIY house plans with all the measurements and detailed instructions. After this all that is left to do is gather all the material and construction process can start! Majority of our designs have timber frame, use the 2 by 4 structural timber pieces and are easy to build low-cost solutions. You can also buy a catalogue of our small house plans or a step by step guide on How to build a tiny house, which we wrote recently. If you are curious to see what our products look like in reality, check out our blog! Apart from photos we collected from our customers you will also find technical articles with useful information and advice on different parts of timber frame construction.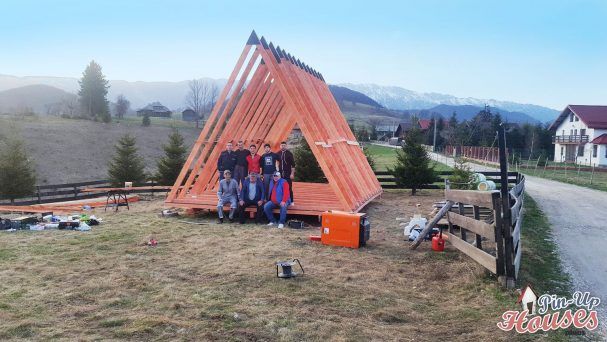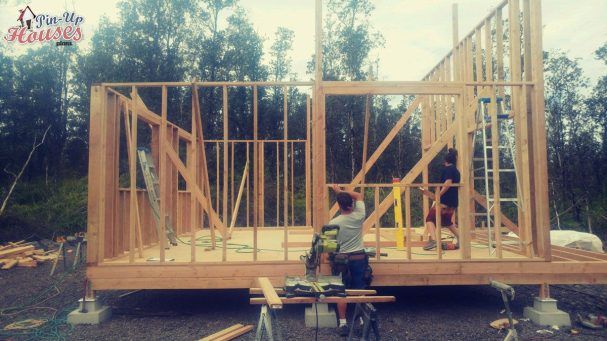 What they wrote about us
Number of international media have been interested by the Pin-Up Houses and wrote about us. Among other is it for example Daily Mail, Inhabitat, Gizmodo, Lost At E Minor etc. Would you like to learn more about our realizations or see some photos? Have a look at our references.
What we believe
We are little bit obsessed with small house design and DIY construction. The tiny house movement has been gaining bigger and bigger popularity in recent years, slowly spreading from USA to other parts of the world. We support its philosophy, the aim to cut down one's possession in order to lead a simple life. Among another advantages are cost efficient and environmentally friendly living and lot of saved time, as in most places you do not need a building permission for a micro house and the maintenance of such place is much less time-consuming too. In tiny houses, you can also set up and entirely off grid living and reconnect with the nature.
Our work
Pin-Up houses have a global overlap, our work can be found all over the world. Some of the projects were constructed strictly following the building plans purchased from us, while in other cases they served more as an inspiration. Tiny houses, cabins or cottages based on our designs have been built in USA, Canada, different parts of Europe or New Zealand. Would you like to learn more about them? Browse through our offer.
Pin-Up Houses Contact
joshua.woodsman@gmail.com
our facebook, twitter, instagram and pinterest
Na Malovance 12, Prague 6, 16900, Czech Republic, Europe