The tiny house trend is going nowhere, especially as real estate costs are climbing ever higher, and people are looking for new ways to live that don't stick to established norms.
Establishing a tiny home of your own first involves finding the right place to set it up, and then working out how to make a long-distance move go smoothly. Here are some tips to help you out if this is your ambition.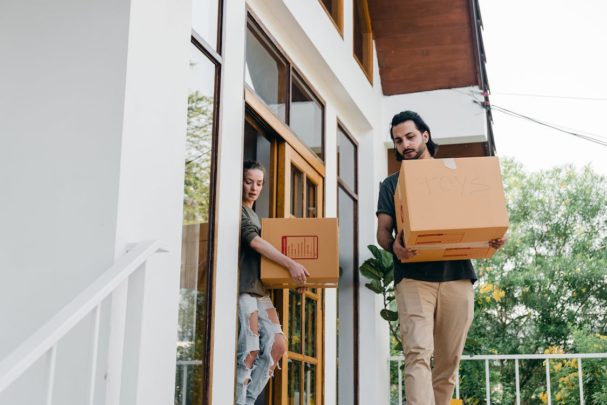 Research and Select the Perfect State for Your Tiny House Adventure
Before embarking on your tiny house journey, it's crucial to choose a state that aligns with your preferences and supports this unique lifestyle. Some states are more welcoming of tiny houses than others due to their regulations, zoning laws, and accommodating communities. Here are three suggestions:
Oregon: This eco-friendly state is home to several thriving tiny house communities such as Simply Home Community in Portland. With progressive building codes which are favorable to sustainable living, Oregon is an ideal destination.
Colorado: Famous for its picturesque scenery and outdoorsy vibes, Colorado has quickly become a hub for tiny house enthusiasts seeking adventure alongside minimalistic living spaces.
Texas: Known for its warm climate and southern hospitality, Texas embraces the growing trend of micro-housing in cities like Austin or Dripping Springs which boast relaxed zoning restrictions compared to other strict jurisdictions.
There are plenty of other states that work well for tiny home fans, so research rigorously and you'll find the right balance of location and amenities for you.
Hire Professional Movers to Transport Your Belongings
Once you've chosen the perfect state for your tiny house journey, it's crucial to ensure a hassle-free moving process. Hiring professional movers can be an invaluable investment that saves time and energy while ensuring your belongings are safely transported.
When selecting a reliable moving company, consider aspects such as online reviews, pricing options, and whether they have experience with relocating small or unique spaces like tiny homes. In this context, using Agoyu's easy moving quotes calculator is sensible for finding the best national moving companies. Their platform simplifies comparisons so that you're paired with top-rated providers who match your specific needs.
Moreover, work closely with the selected team, and provide them with important details about your belongings in order to guarantee proper packaging during transportation. Clear communication enables movers not only save effort on rearranging but also protects fragile items in transit.
Connect with Other Tiny House Enthusiasts in Your New Community
Building connections with fellow tiny house enthusiasts fosters a sense of belonging and provides an essential support network.
Ahead of your move, engage with locals through online forums or social media groups dedicated to tiny living in your chosen state. Also consider attending workshops, meetups, or conferences where you can share experiences, exchange ideas about sustainable designs, and learn valuable tips from like-minded individuals.
Cultivating these relationships not only enriches your personal growth within the tiny house movement but also strengthens the wider community, and could even give you guidance on tiny house design ideas.
Plan Ahead for a Smooth Transition: Finances, Jobs, and Essential Services
To ensure a seamless move to your new state, preparations must extend beyond the physical relocation. If you're planning a long distance move for your tiny house, it's essential to choose a professional moving company with expertise in handling long distance relocations, ensuring the safe and efficient transport of your tiny home and belongings. Firstly, evaluate expenses such as living costs and taxes in advance to establish a practical budget. Update these financial records with local governmental offices during this transition phase.
Also, make job arrangements before moving or research appealing employment opportunities available beforehand. This will help avoid employment interruptions, and keep the cash coming in.
Moreover, arrange essential services like setting up utilities (electricity/gas) subscription plans and secure required insurance policies, thus avoiding unwelcome surprises upon arrival.
Final Thoughts
This type of proactive planning guarantees peace of mind when embarking on transformative tiny house adventures. Don't leave any detail to chance, and you'll thrive rather than struggle.