2 Story Shipping Container Home Plans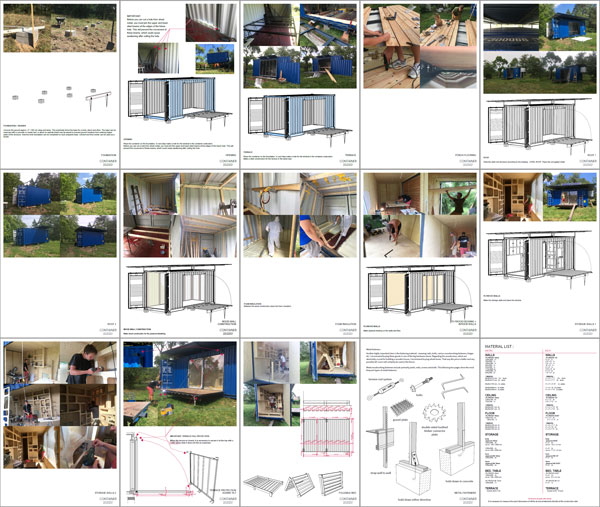 Complete set of two-story shipping container house plans (pdf): layouts, details, sections, elevations, material variants, windows, doors.
Complete Material List + Tool List
Complete set of material list + tool list. A very detailed description of everything you need to build your wood-frame house.

2 Story Shipping Container Home Plans
Love recycling older but still useful materials? Are you into alternative living solutions with original and unique house designs? Then 2 story shipping container home plans are the right type of floor plan for you. As the name signifies, this unique house design is a two-story building designed to appeal to modern style houses. But that's not all, the revolutionary style allows for great spacious rooms and the building being two-story, there is room for a balcony too, and all that is roofed with a flat roof on which you can use for gardening or hold sun energy collectors. Plus, the first floor has a porch. This alternative-living building's main advantage is the price of materials and its sturdiness that allows for all year use as it can survive even frigid winters if well insulated. 2 Story Shipping Container Home Plans is a house perfect for eco-friendly housing enthusiasts who like to save up and love recycling.