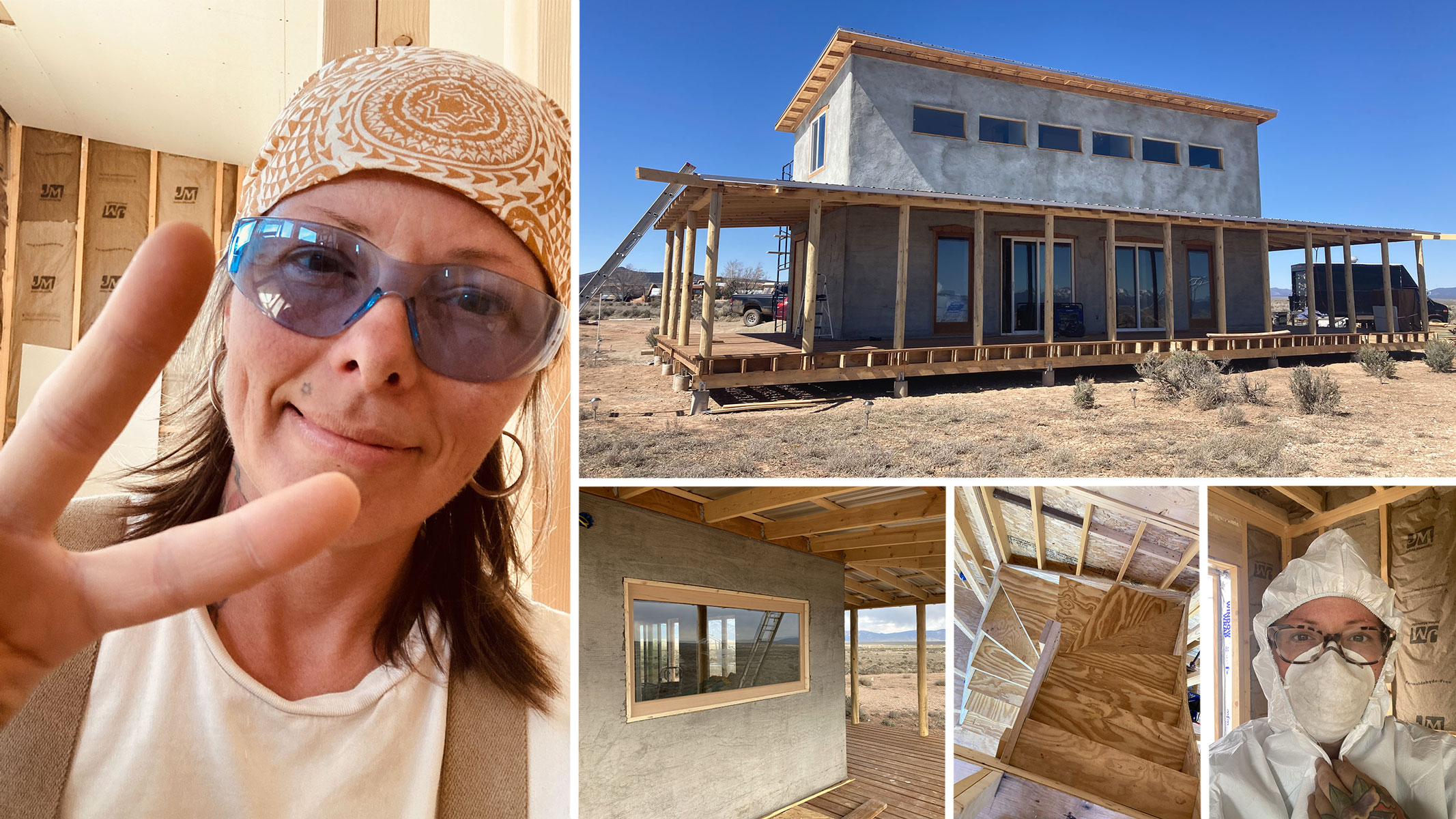 Welcome to the second report on the construction of the OFF-Grid home, lovingly crafted by our DIY builder, Ember. You may recall that we wrote about her daring endeavor in a previous article last year. Today, we are thrilled to present you with the continuation of her incredible journey. Ember not only builds this unique home based on the plans we offer, but also brings her own talent and creativity into the entire project. Join us as we explore the latest photographs of the nearly completed OFF-Grid home and immerse ourselves in the inspiration of her remarkable story.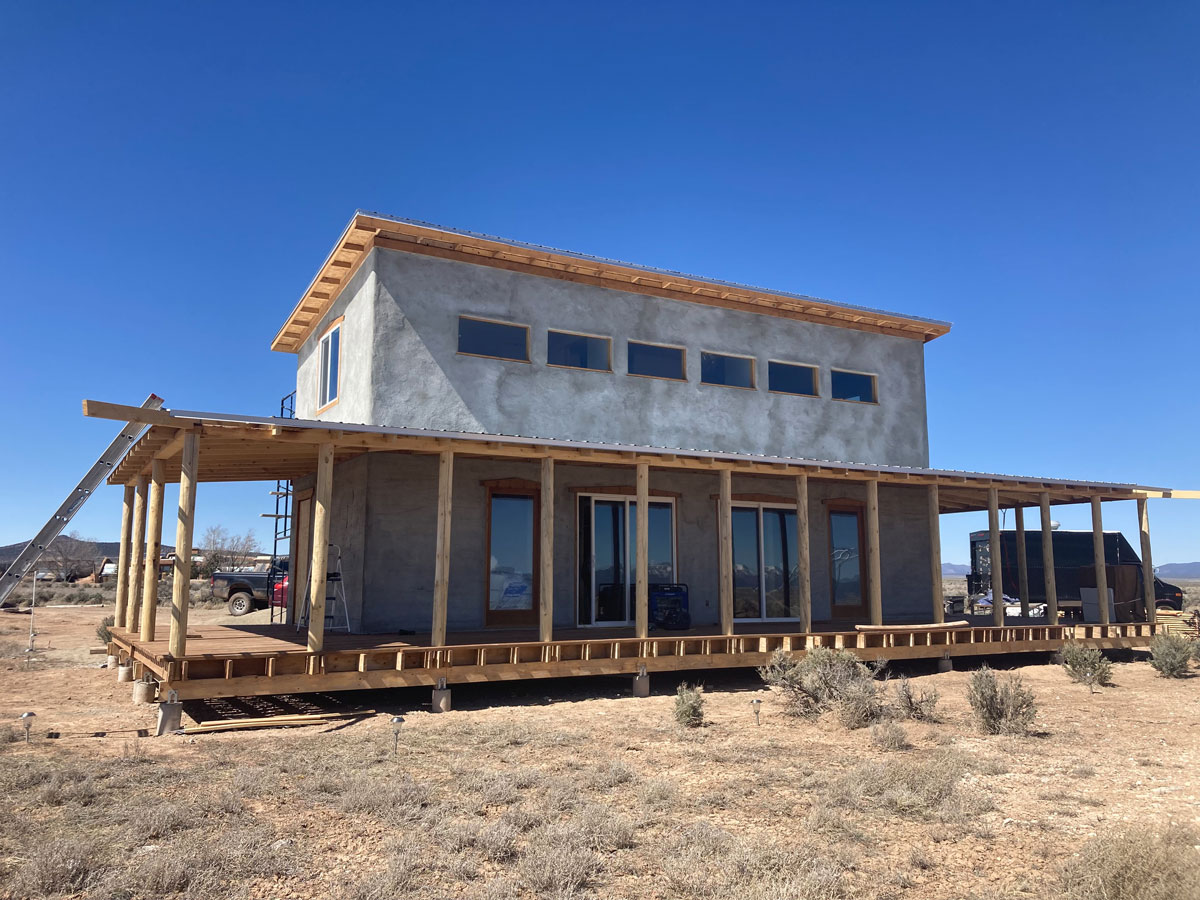 Ahoy Joshua! Good to hear from you. i am finally nearing completion on the project. I am happy to update you

Ember
What material composition did you choose for the facade? According to the photos, there is some fabric and mesh on the outside of the OSB boards.
I put stucco on the exterior. it currently has two coats, but will be need a color coat to be complete.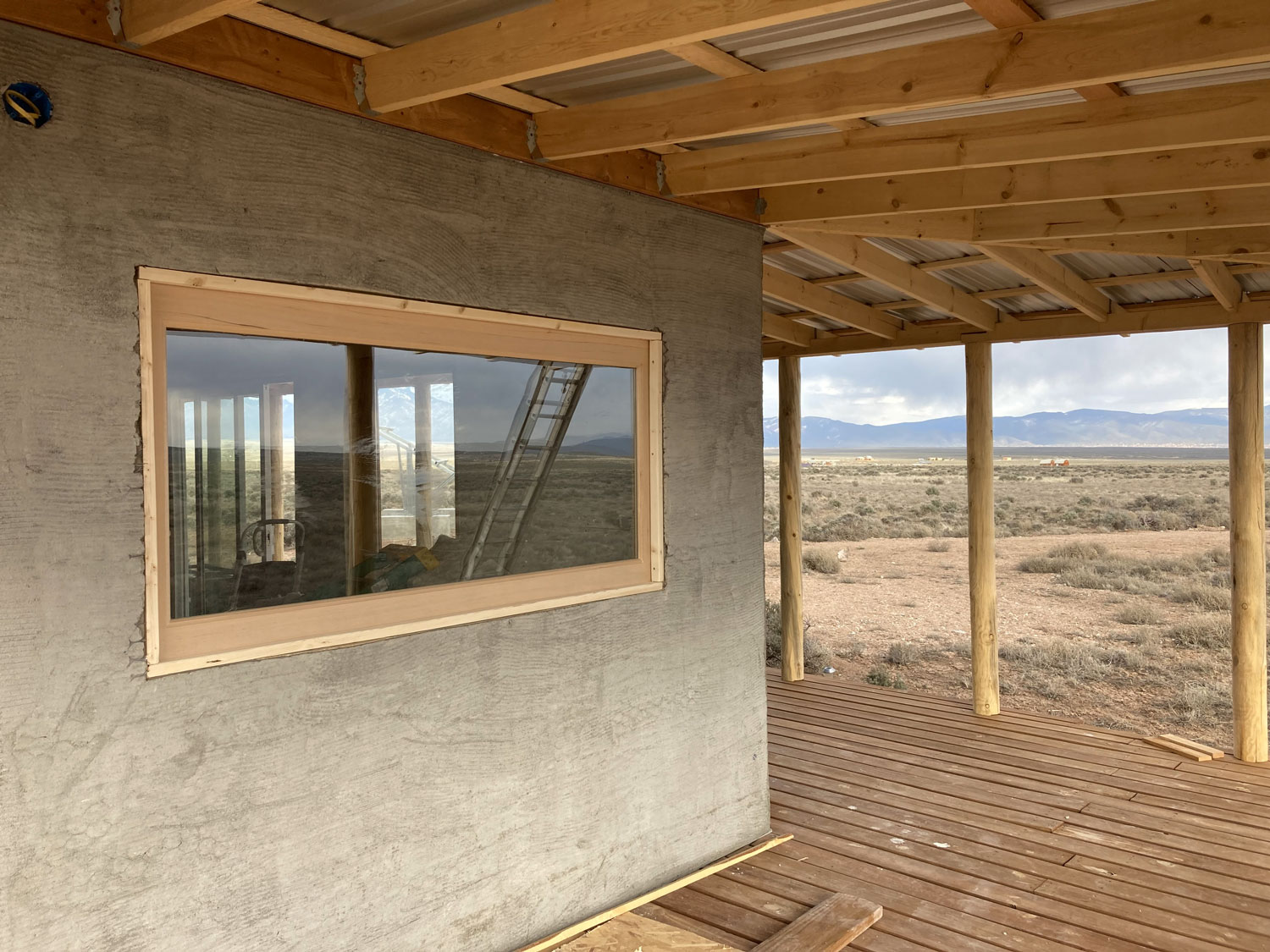 I see that you are already installing windows, are they made to your specific dimensions or are they unified windows?
I had to order a couple windows to be made because I did not plan ahead amd windows take time to get. Some of the windows I used glass slab doors for because the price was right. I actually added a window which I am very happy with.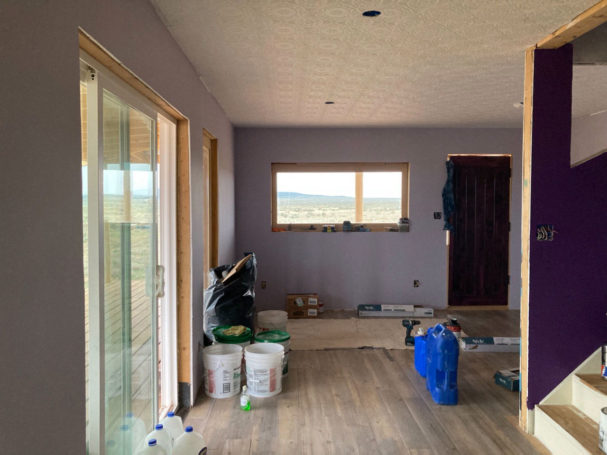 The staircase is already installed, what will be its final finish? Will it just be painted plywood or some other surface layer?
I have painted the risers in the stairs and plan to carpet the treads and ad a nose.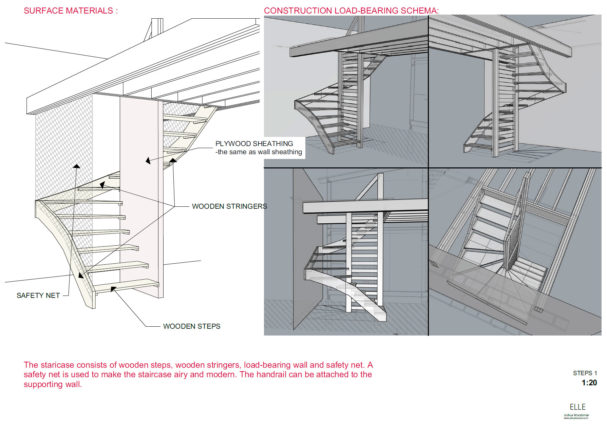 The interior finish will be pure white plaster, or are you planning any additional drywall trim?
The interior is nicely missed drywall that has been painted. I installed drywall on the ceiling, did one coat of mud and tape the applied textured vinyl wallpaper. I plan to ad crown mounding and baseboards throughout.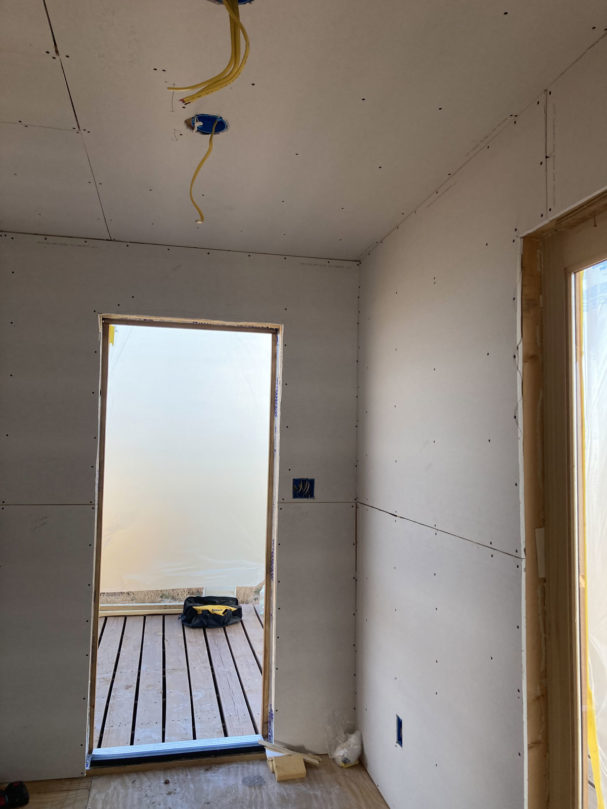 I'm excited for the final touches amd especially excited for my family to move in 

I have just about completed tiling the mud room, water closet, kitchen backsplash, and shower. I got a deal on the tile and it went far

I found a pretty big lot of used cabinets for practically nothing and I'm so excited that they all fit and I will have a ton of storage in the kitchen. I also enclosed the stairwell so that I could have a pantry.

I finally got my solar array up and running and I am just about to have all the fixtures and outlets installed.

…like I said, super exciting!! I am appreciative for your designs and so happy I got to choose one and build it (there are so many that I liked). I practically built this entire house with just one helper. I am good with my hands as I am an artisan by trade, but I didn't dream I would actually accomplish such an endeavor on my own (my loved ones are very proud of me). I did take an owner-builder class online that helped me deal with permits and subcontractors (plumbing, excavation, and electrical), but your step by step plans, supplies lists. and book, along with a little trial and error, really helped me have the confidence to build myself a house.

I definitely have some takeaways I would like to share with you, but I will work on that another time.

…i'll send more pictures when I can.

All the Best,

Ember