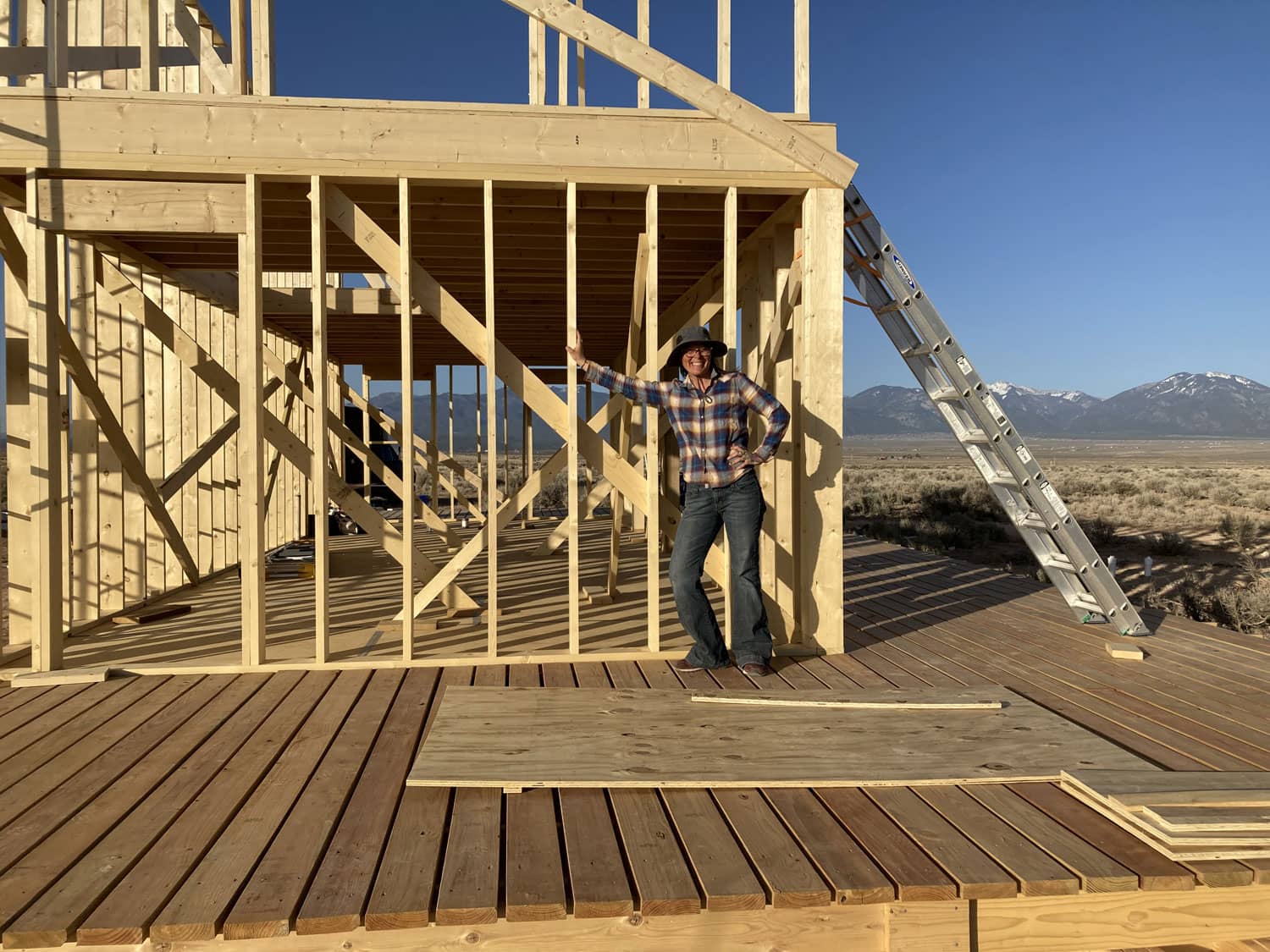 Where are you building your cabin?
I'm building my house in beautiful Northern New Mexico just one mile from the Rio Grand gorge. 
Have you been choosing between more Pin-Up Houses designs?- Did you start building on your own or do you use the services of professional craftsmen?
I was looking at all sorts of pinup house designs and also other options that I might have to build a home. I chose what I felt was within my means and would most suite my family. Elle is perfect! We love the porch! I started building on my own with my family. It wasn't long before I at least got some professional type builders to consult with me.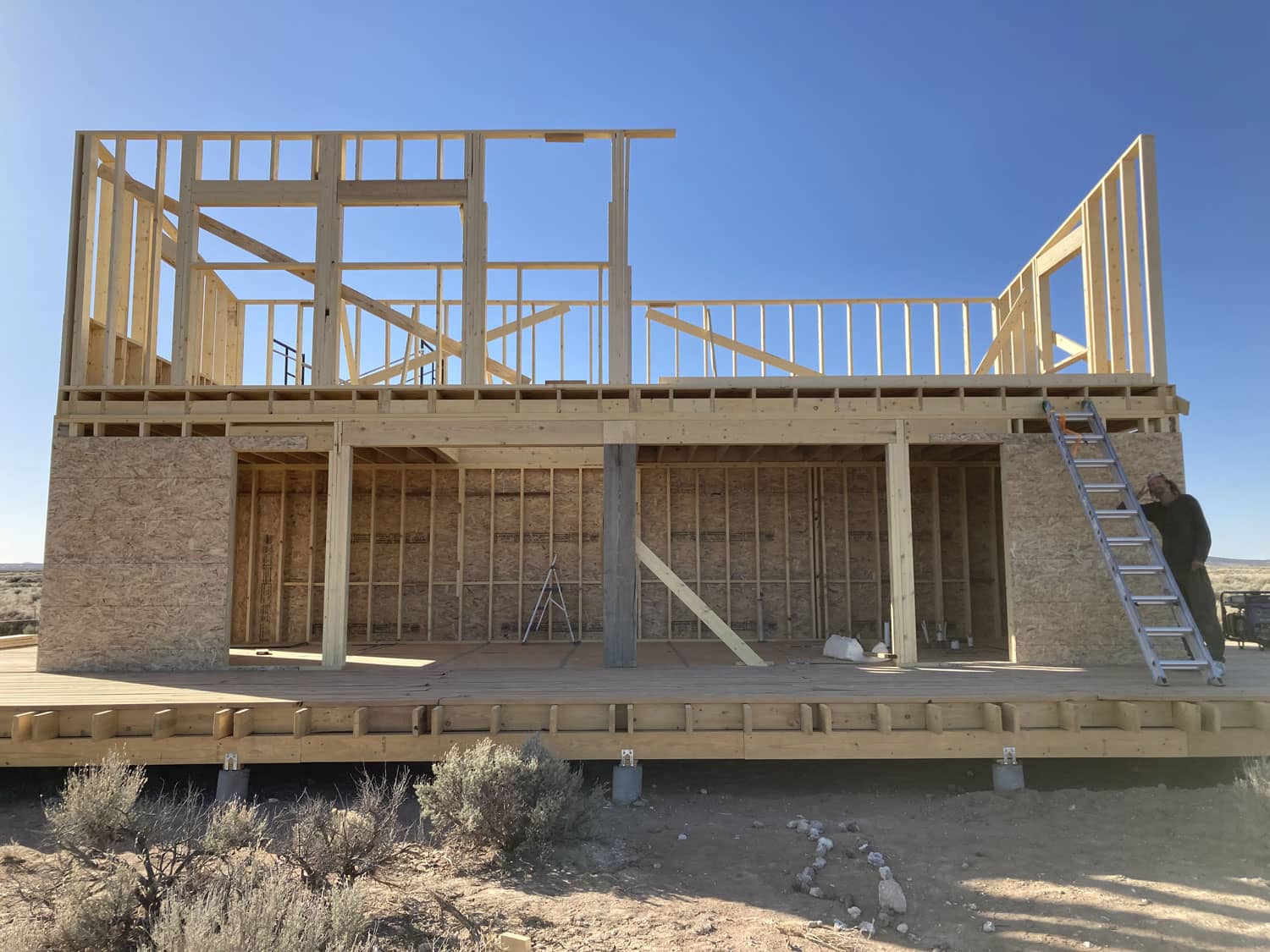 You have already built the foundation and the floor framing, how long did this stage of construction take? Were there any major complications?
The foundation was probably the most grueling part. I had one helper and a two-man auger. We dug 35 3ft deep by 16inch diameter holes. We were laying on our stomachs using this perfect scoop from my son's sandbox to get the last bits of dirt out. We tied rebar into squares and put them on chairs at the bottoms and set about making frames for the sonotubes out of free scraps from the lumber yard. I decided to hire a truck to come with the concrete as I did not have to laborers to mix by hand. Not pouring the footers as a separate endeavor proved a bit expensive because the concrete steeped right out and around the 8inch sonontubes filling the entire diameter of our holes. It took about twice as much concrete as estimated. We ended up with a really good foundation in the end. At that point it became very cold and we hunkered down till the days became warm enough to begin framing our floor.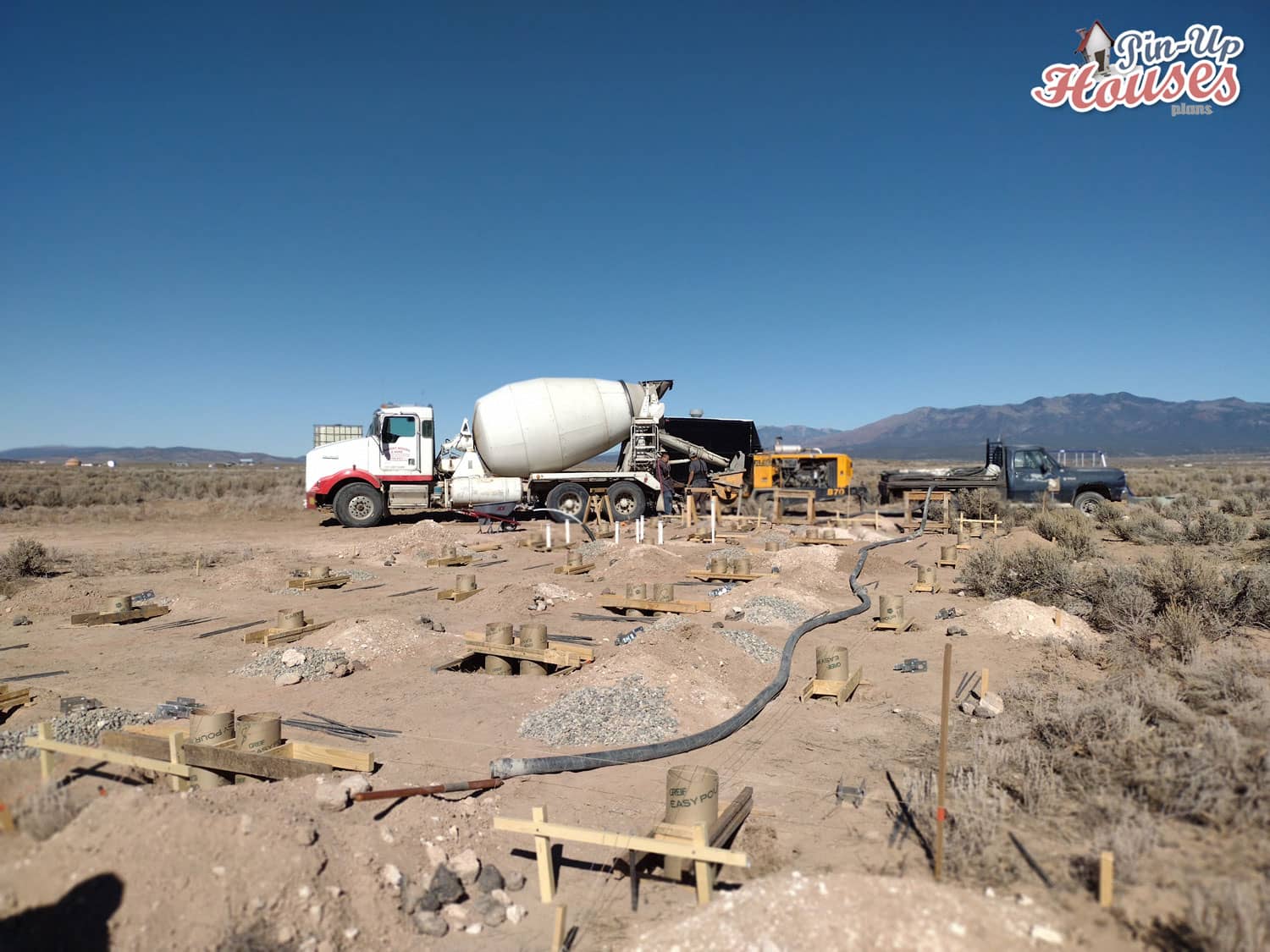 You use a lot of plywood to build it. Did you buy your supplies ahead of time? How does the fluctuating price of building materials complicate your construction?
Floor framing took quite some time because I was just squeezing it in where I could based on weather. I'm glad it took a while because it gave me time to ensure that it was sturdy enough before moving on.
It's mainly myself and one friend building everything with two or three others that are on the scene periodically.
I did not but my lumber ahead of time. By the time I got my permit the prices were dropping and I had no idea they would go up again. The costs are very averaged out. By building this spring I am paying higher costs because the lumber store is sitting on higher cost items. It has definitely put me over budget.
What kind of thermal insulation will you use in the floor, walls, and roof?
I'm using formaldehyde free fiberglass insulation. I do like rock wool, but it is unavailable in my region at this time. I am using the R rating that is recommended by my county code for my floors walls and roof. I am wrapping the house with a nice insulation house wrap as well.
What will be your source of electricity, how will you manage your waste, and what is your source of drinking water?- How do you plan to manage the heating?
I am going to be completely off-grid. My only two neighbors are as well. While we are about a half mile from the electric grid, we are all very happy to have it stay that way. As far as waste goes, I have a septic tank. Building with a permit requires it. I am installing a well for drinking water and farming.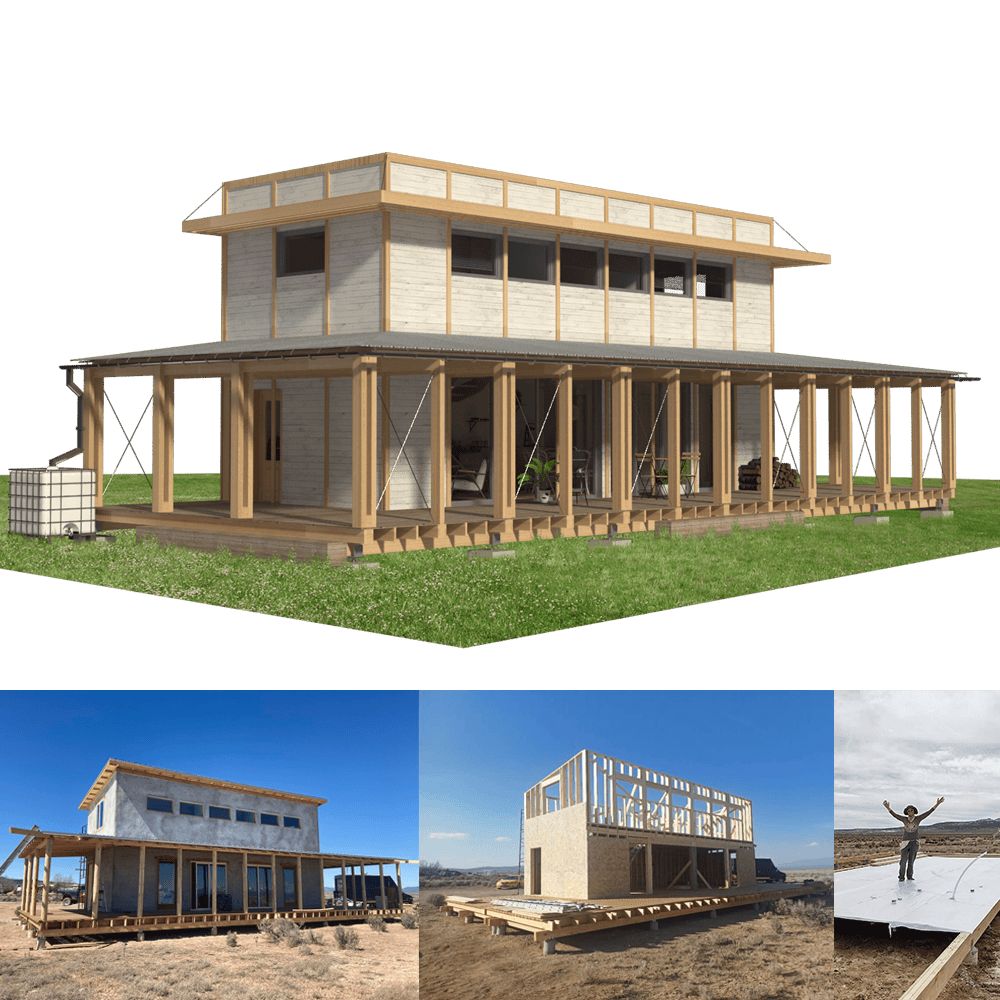 Do you plan to live in the house permanently or will you use it as a holiday home?- Elle's house stands out with its elegant modern look, we hope you complete the construction successfully, we will be very happy if you share more great photos with us.
I plan to use a wood stove for heat. I may put a small propane heater in the utility room for a little extra heat on the water pipes.
I do plan to live in the house with my family permanently.
….whew! Cheers!  Here is our progress just today… (26.4. 2022)