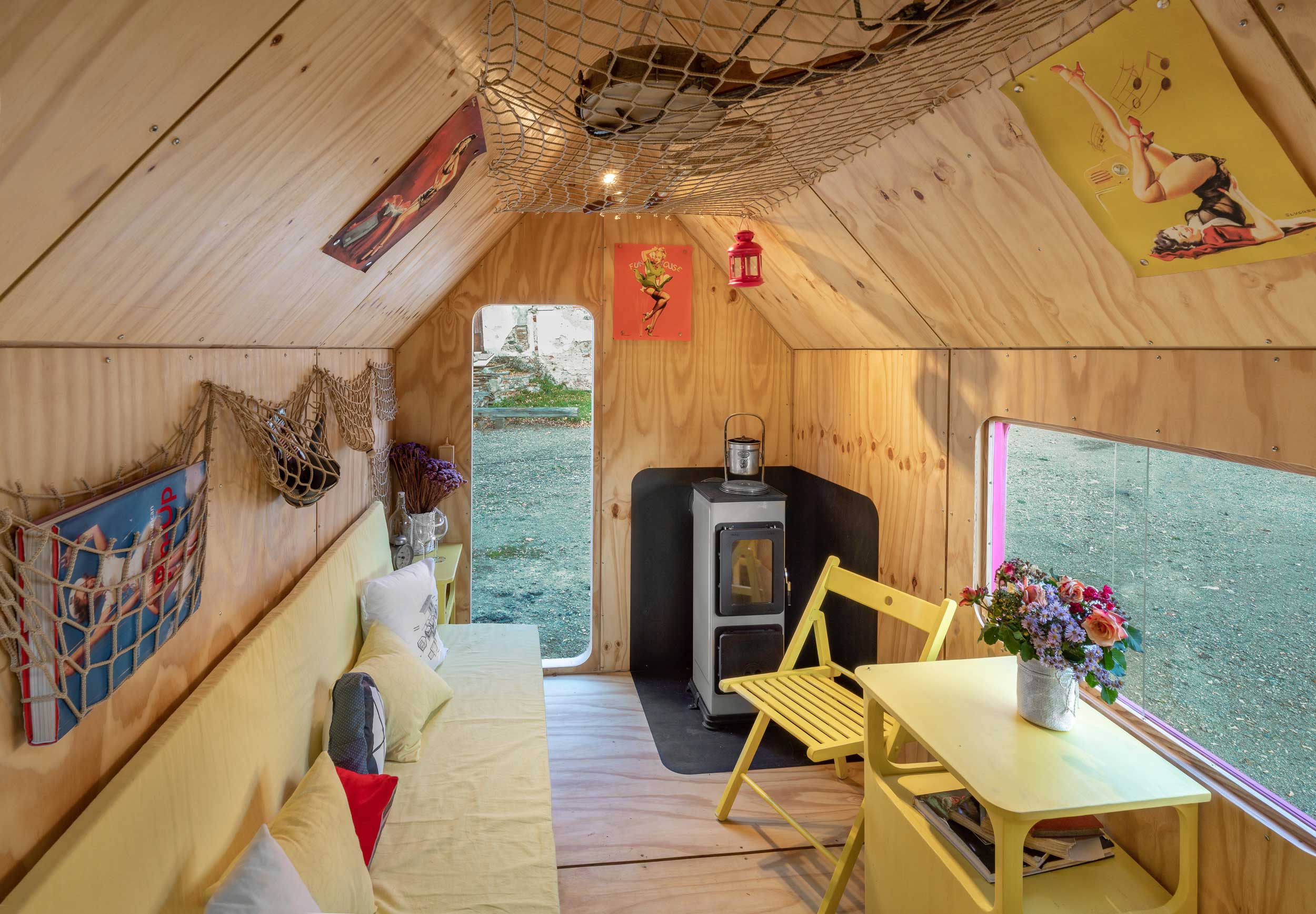 Wall Colors
The first factor in creating a more open feeling is, of course, color choice. While a standard white wall color certainly keeps a space looking bright, you don't necessarily need to abandon all color. Consider using a palette of neutral colors which blend together instead of using highly contrasting colors which may break up the flow in a room.
Neutral paint colors, such as light gray, blue, beige and light green, create a simple, calm vibe which helps make a room feel more open. If neutral colors don't appeal to you, you may choose to venture into a monochromatic color palette, using different tints of the same basic wall color for the trim, the decor and even the ceiling. For example, if soft blue is painted on the walls, try painting the trim another shade of blue and the ceiling a very light white with a tint of blue. Then, incorporate these same colors when adding pillows, rugs and artwork into the home. The more the eye can travel freely around the room, the larger the space will feel, so be aware of any unnatural breaks in color or pattern which may disrupt the flow.
Furniture
Choosing the right furniture for your home is key when designing a tiny house. It's best to pick furniture that doesn't take up too much room however is comfortable and functional. Also, when searching for furniture you'll want to make sure that all of your pieces either match or have a cohesive look and that they're arranged in a way that provides easy movement throughout your small space. You may want to consider some creative decorating hacks for smaller spaces like built-in desks, nesting side tables, or ottomans with hidden storage to help you get the most out of every square inch of your home. )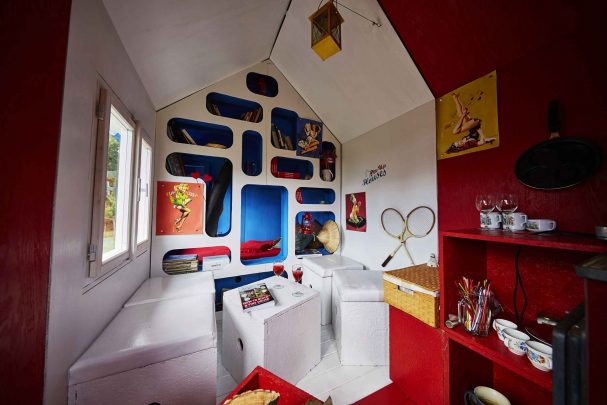 Flooring
It's often overlooked how important flooring is when designing your home. Even though you have a small amount of space, you don't need to neglect your floors. By choosing nice hardwood flooring or beautiful porcelain for your floor, your home will come to life and feel much more elegant and spacious. To keep your floor in good condition and scratch-free you should have it refinished every few years.
Décor
Make your home feel special and more personal by adding sentimental and trendy pieces of décor. Consider adding artwork that you connect with to your walls as well as fun family photos and small knick knacks that you find add a warm vibe to your space, or make improvements like tongue and groove joints. Guests will enjoy walking around and admiring all the sentimental pieces of décor you have in your home. In addition, you'll develop a closer bond to your home and it won't feel as tiny with original pieces of décor. When adding décor remember that less is more. By adding too many pieces of décor you'll need up taking value away from your home and what was viewed as special will now be seen as clutter. If you're in doubt about what pieces of décor to choose from just select a few pieces to display that you truly love, leaving some breathing room on your surfaces to keep the space feeling light and airy.
Organization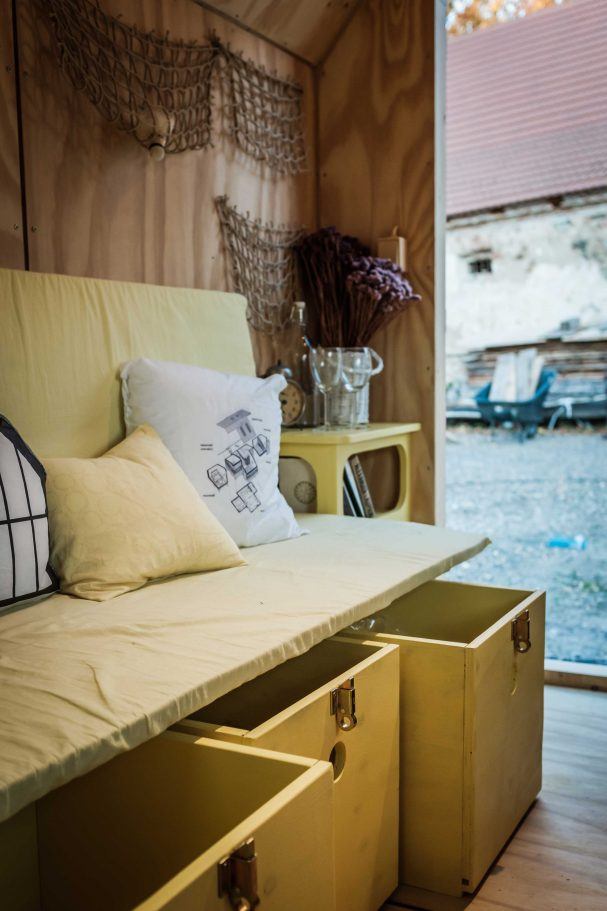 Anyone who has lived in a tiny home knows the importance of organization. Without the luxury of extra storage, you may need to minimize what you have and discard any belongings that aren't essential or you don't use on a daily basis. You'd be surprised how much more spacious your home feels once you get rid of all your unnecessary clutter.
Everything you choose to keep in your small space should have a designated home. When everything has a place, it's easier to keep your home cleaner and organized. In a tiny home you should look for open shelving that offers you the flexibility to store any essential items you have on it without it appearing too cluttered. If you need extra storage in addition to shelving, you should consider using small bins that you can store under your bed or ottomans that are not only cozy but offer you the ability to place items in it as well.
Cleaning
Once your home is organized and tidy, you'll need to spend some time each day making sure it stays clean. One advantage of living in a tiny space is having less to maintain! Therefore, it shouldn't take you a lot of time to quickly tidy up your space and make it look more presentable and homey. Some easy habits you can start today to keep your home organized and clutter-free include: getting the dishes cleaned up right after a meal, making your bed every morning and quickly sweeping or vacuuming your floors each evening. Keep the clutter to a minimum, keep surfaces dusted and keep the floors clear of debris to give your home that inviting feeling you'd like to achieve. Guests will undoubtedly rave about how comfortable your space feels when you make the extra effort to keep it clean, no matter how small it is.
Ultimately, your space, no matter the size, needs to work for you. Combining these interior design hacks will help you maximize your space and allow you to enjoy it without dealing with any unnecessary clutter. There's no need to feel stressed or crammed into your home, even if it's very small. By making a few of these changes you'll quickly be able to enjoy your home and won't feel anxious about its size.