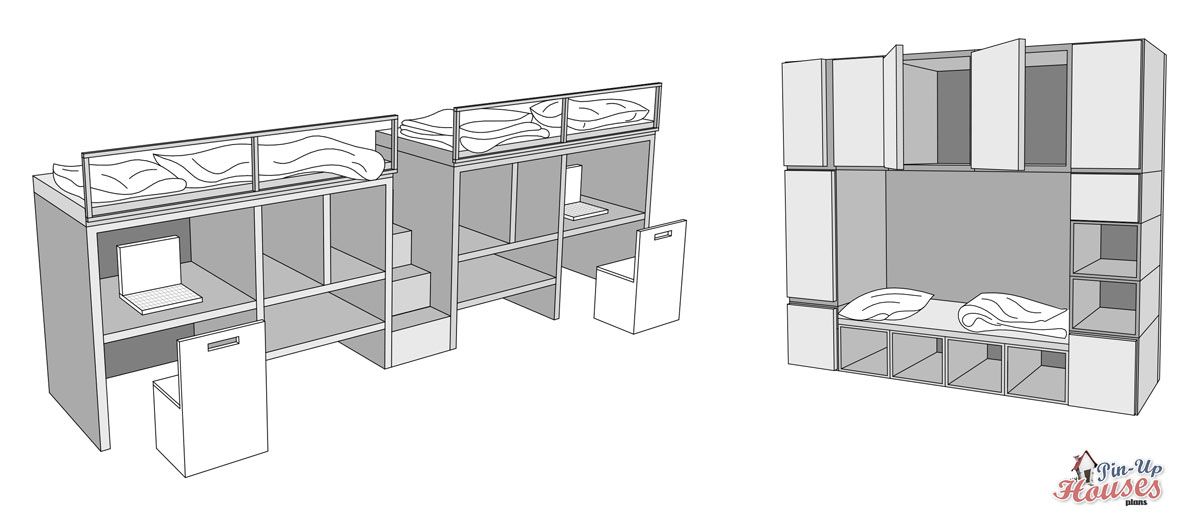 The tiny space you decide to live in must be used effectively. This is achieved through smart, often multi-purpose, furniture. To provide inspiration, I have compiled a few well-known as well as less-well-known space saving ideas for small houses which are mostly quite easy to construct.
Space saving tables and chairs
The classic dining furniture takes a lot of space in the context of being used just a few times a day, often only occasionally. There are ways of folding the table and chairs into a small space from where they can be unfolded when needed.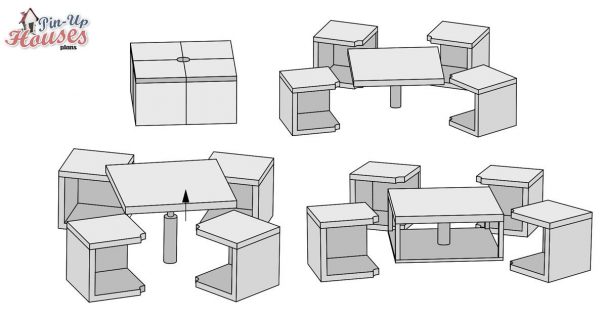 The height of this set, when folded, corresponds with the usual dining table height; the
tables with back rests are pushed flush with the table top.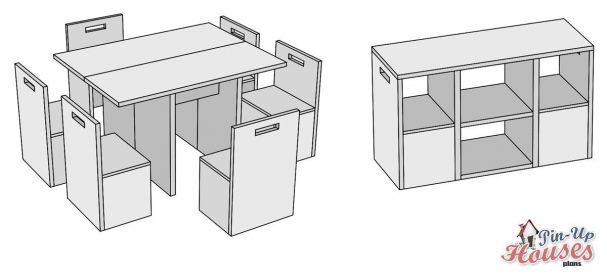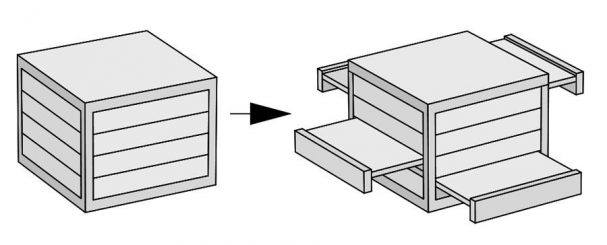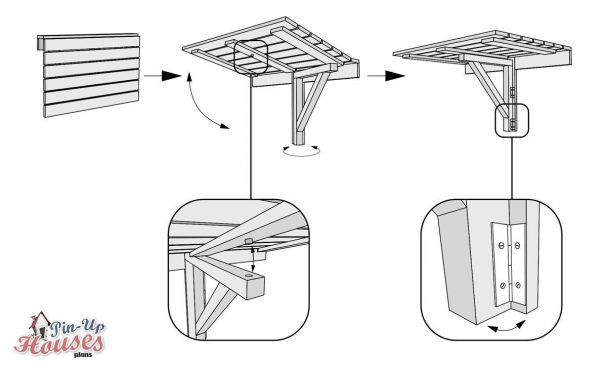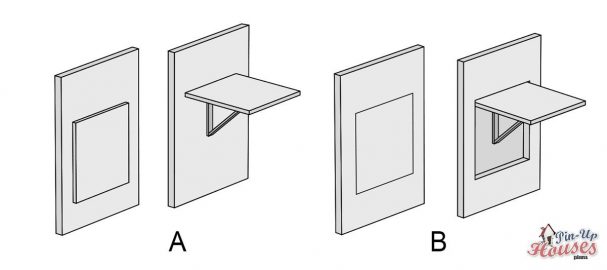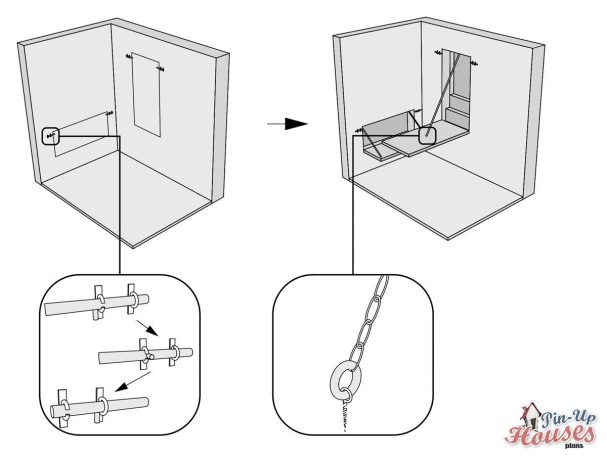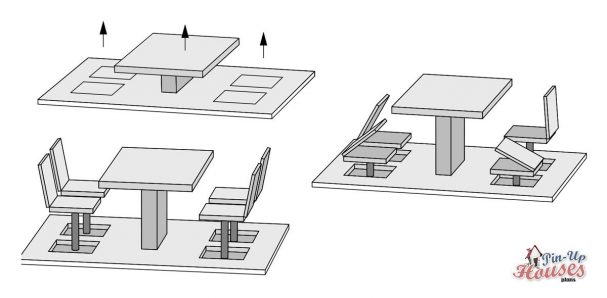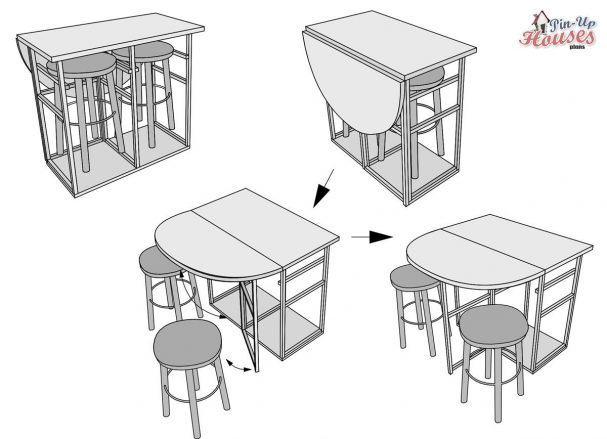 Space saving beds
Beds are used primarily for sleeping although, in most households, they take almost 2 square metres of floor area, and often even the entire height of the room above it. In a minimalist space, this shortcoming can be overcome by non-traditional ways. The length and width of a bed is usually set to 2000 mm / 79" and 800 mm / 31.5" per person. The heights are more individual – at least 350 mm / 13.8" or, better, 420 mm / 16.5" to 500 mm / 19.7".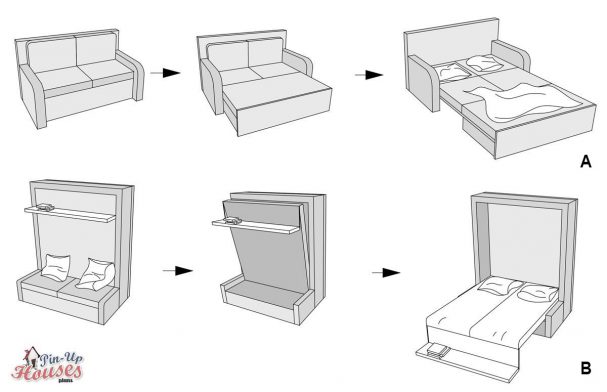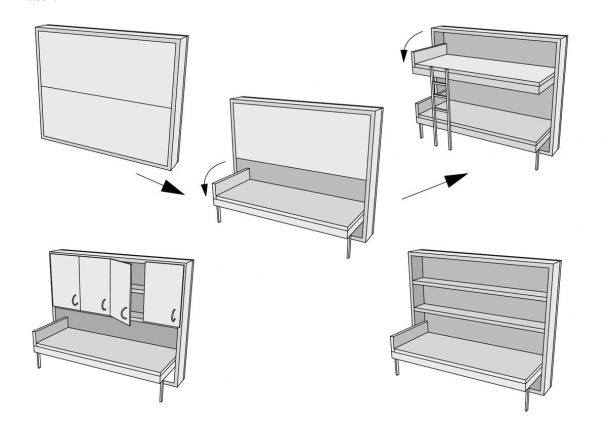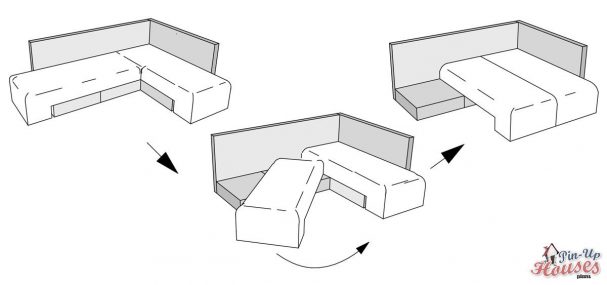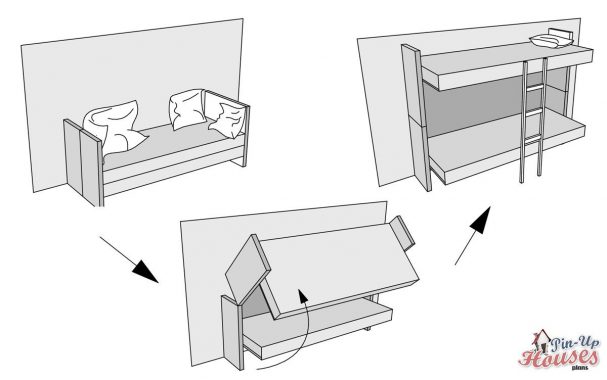 Unusual positions for beds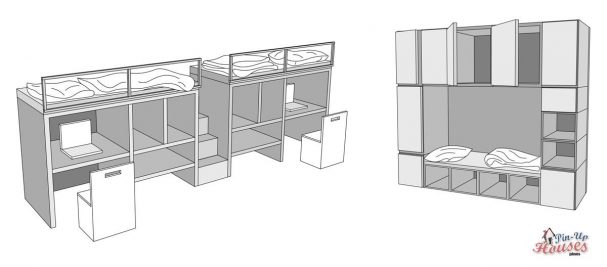 The following box system was used in the Cheryl interior. The website offers videos and photos from a compact interior solution. The boxes have uniform dimensions and lend themselves to a bed, sofa seating, kitchenette or wall-hung shelving.