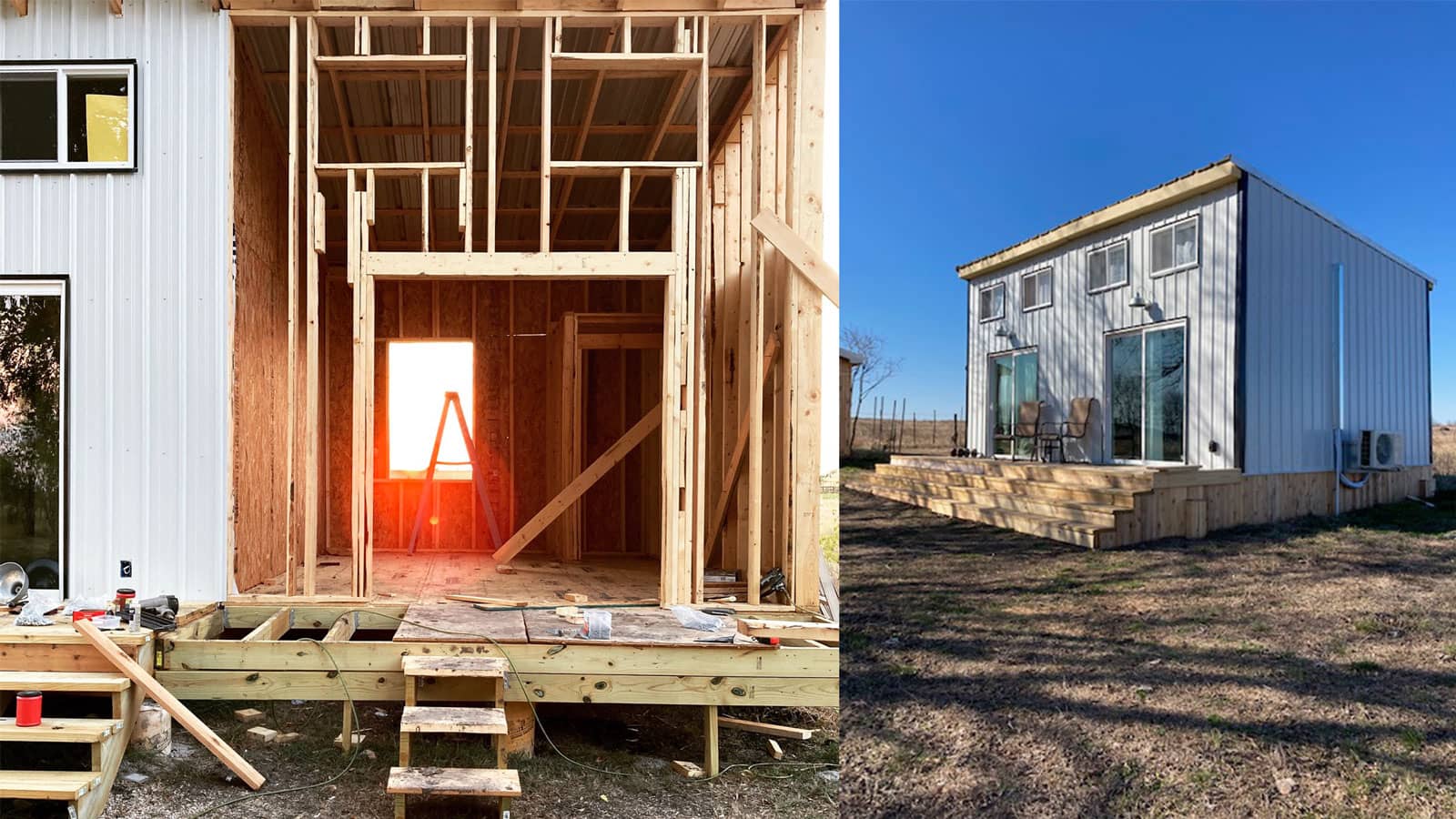 The cabin's design draws inspiration from modified plans for the Candy cabin, resulting in a unique setup of two identical cabins placed side by side. This mirrored layout not only enhances the elegance of the original design but also offers the perfect solution to accommodate two independent groups of people under a single roof. We can't contain our excitement about this brilliant concept, and now we present a brief report on the remarkable construction journey.
What did make you choose the Pin-Up Houses? How did you find us?
I chose the pinup houses because I really liked the designs. I believe I found you through a Google search of modern tiny houses.
The house is symmetrical; are there two cottages in one?
I originally built one unit, then decided to do sort of a duplex concept, and build another identical unit next door, so the metal siding could wrap around both.
Your interior looks very clean and fresh, did you use plasterboard for the lining?
I use drywall for the interior walls.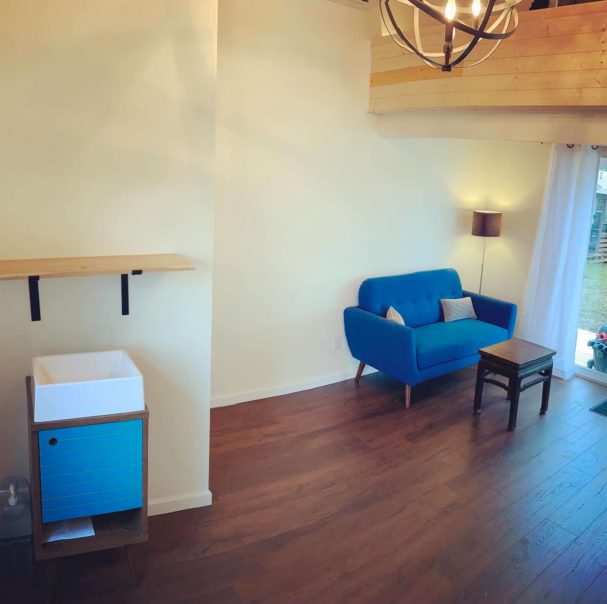 How did you deal with the building permit?
We live in rural Texas on 150 acres so we did not need to pull permits to build this property.
Have you been building it for yourself (DIY) or with some professional help? Have you read our book How to Build a Tiny House? If yes, did you find the content helpful?
We built it primarily by ourselves with assistance on framing the bottom and adding the metal siding and metal roof. I have not read the book, but I read several articles in the instruction pamphlet that came with the design.
Which type of insulation did you use?
We used standard fiberglass insulation for both buildings and roof. As I said before, we are in Royal Texas, and our land does slope slightly, so we had to make adjustments for that during the concrete post setting.
I believe in the future, we will probably build other structures and I would definitely buy from you again. Thank you so much for your inspiration, I am actually doing some renovations right now and will send you pictures when I'm finished!
Vanessa