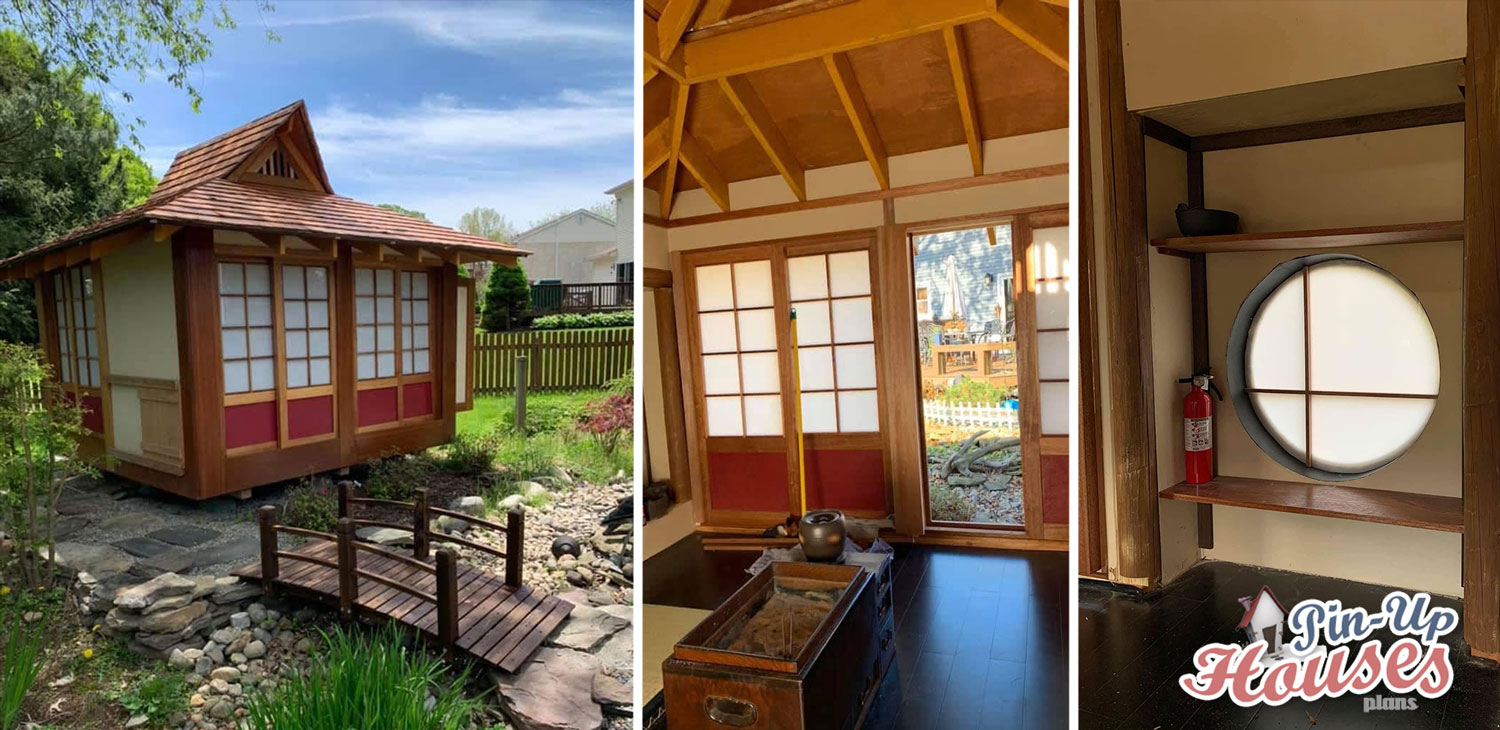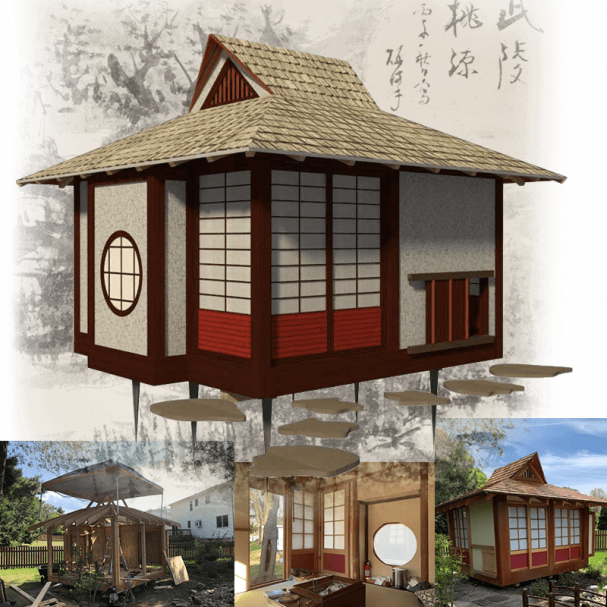 In today's article, we will introduce you to the build of a tea pavilion, whose construction plans are available on our website. This project is viral among self-help builders worldwide, and its various variations certainly stand in many parts of the world.

Recently, however, we received photos of the finished tea pavilion, which took our breath away. Above all, with its quality craftsmanship, it is one of the most beautiful that our self-help builders have sent us. A beautiful sliding door, a round window, or an entrance for the tea ritual guests is the decoration of every tea house, which follows the traditional rules of the Japanese tea ritual. Also worth mentioning are the picturesque skylights and the picturesque wooden shingle roof.

The basic structural skeleton consists of wooden profiles, which are reinforced with plywood. Sufficient overlap of the roof will ensure that the tea house's picturesque facade will not degrade and be subject to weather conditions. If the facade is maintained with occasional coatings, it will last a very long time.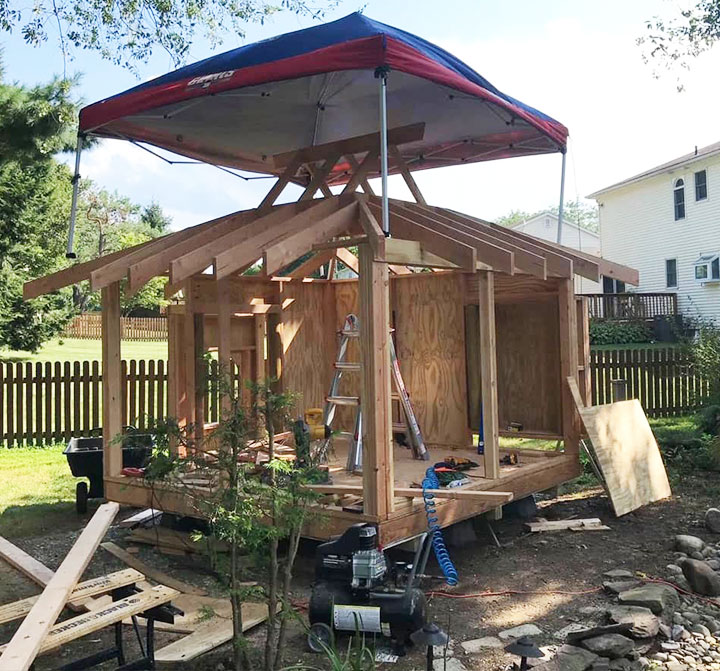 A very successful interior is also worth attention. It is dominated by light beige wall paneling, which is in contrast with the admitted dark skeleton and dark frames of windows and doors. The DIY builder also observed the logs that line the niches in the walls – tokonoma and mizuya. Opaque sandblasted glass is used in the door and window openings, which ensures sufficient illumination of the interior. At the same time, Zen intimacy and privacy are ensured during the tea ritual.

This small garden architecture can also serve as a garden home-office or a summer guest room in today's uncertain world. Successful landscaping gives the building an even stronger Japanese touch and completes the beautiful composition.

If you also wanted to have a similar tea pavilion, do not hesitate and start building with our construction plans. If you are a skilled do-it-yourselfer, you will certainly argue with such a small building yourself; if you do not dare to do it yourself, contact a carpenter or other qualified craftsman from your area, and you can employ him with this beautiful order.

We hope that we will get a lot more pictures of similar successful realizations such as this tea house, and we will be able to share them with you in one of the other articles.