Smaller spaces tend to become hot and feel stuffy quickly. These air conditioning tips for your tiny home will help you stay comfortable in Houston on searingly hot days.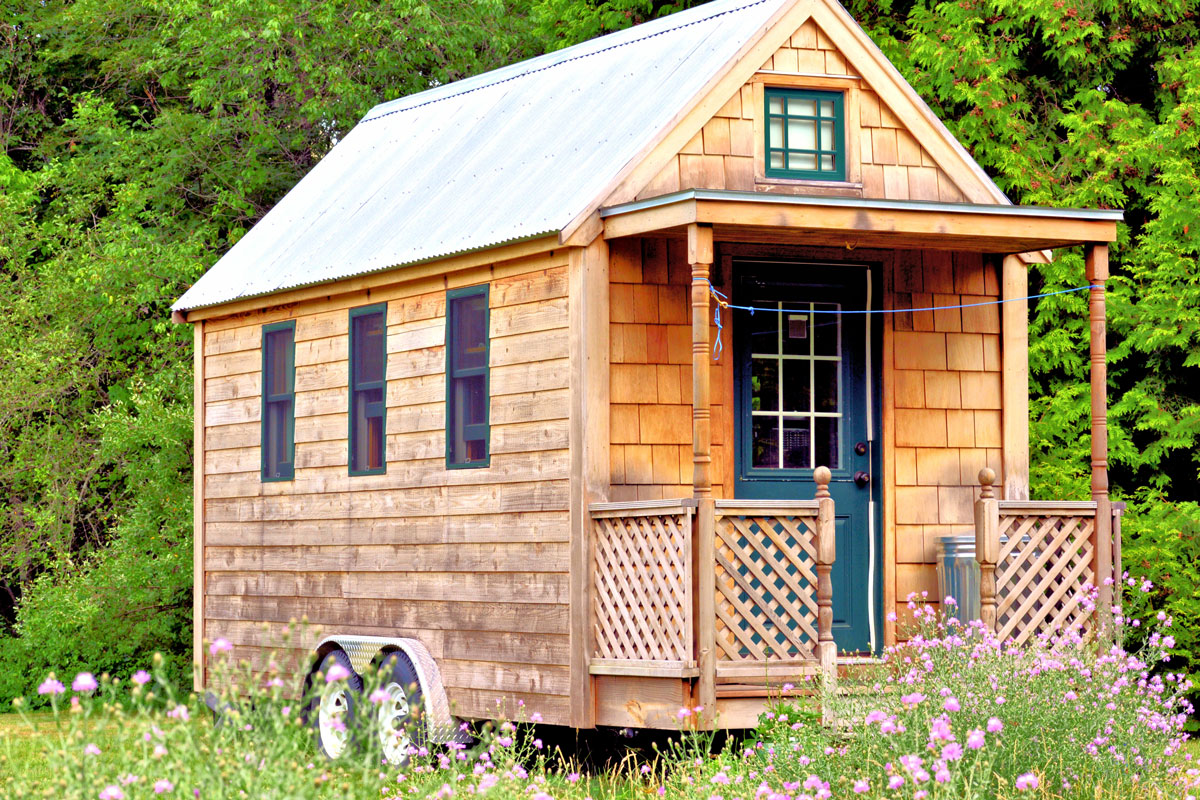 Program Your Thermostat
Programming your thermostat makes it easier for you and your air conditioning unit. You can also consider automating the process with intelligent features that allow you to turn off the air conditioning, even if you are not currently inside your tiny home.
Intelligent features are a more brilliant choice simply because you can also turn on the air conditioning before arriving home. This way, you come to a perfectly cool and comfortable space. On top of that, it also makes a big difference in your energy bills.
Make Use of Ceiling Fans
Even though a tiny home can get hot and unbearable quickly, it also cools down more rapidly once the air conditioning is on. You can also use your ceiling fans to help cool the area down. This will put less burden on your air unit and your energy budget.
Keep Heat from the Windows
Houston homeowners know how hot it can get outside. Heat gets in through the windows, even if you have them closed. Blackout curtains can help deflect those hot rays and keep your home cooler without overworking your air conditioning unit.
Always Maintain Your Air Conditioner
Tiny homes are no exception to proper AC maintenance. You should always schedule maintenance to ensure the lifespan of your HVAC system. Air conditioning units last for ten years, but they can require replacement if you fail to take good care of them.
It is essential for you to change your air conditioning filters regularly. Check them once per month, and change them when they look filthy.
With preventative maintenance, your system will be running at optimum efficiency. This can save you as much as 30% on your energy bills. Make sure you set up maintenance on your tiny home's air conditioning system as soon as possible. House Pro Energy Solutions can make recommendations that can help you get the most out of your air conditioning system.
Do Not Ignore Strange Noises
If the air conditioning in your tiny home is making new sounds it never did before, you should have it examined right away. This saves you from more expensive repairs and keeps operations running as they should. Air conditioning systems certainly make noise, but banging, gurgling, and rattling are not normal sounds.
Think About Your Energy Efficiency Needs from the Start
If you just bought your tiny home or are building one, it is a brilliant idea to think about the energy efficiency of your air conditioning unit. There are a variety of options that fit your home and your needs. Start a new build with a smart unit, or replace an old unit with something that will keep you comfortable year-round for years to come.
If you need an air conditioning unit installed for your tiny home or need expertly speedy and efficient services on HVAC repair, you should schedule them today. With proper maintenance, big and small homes can stay cool and comfortable in Houston!