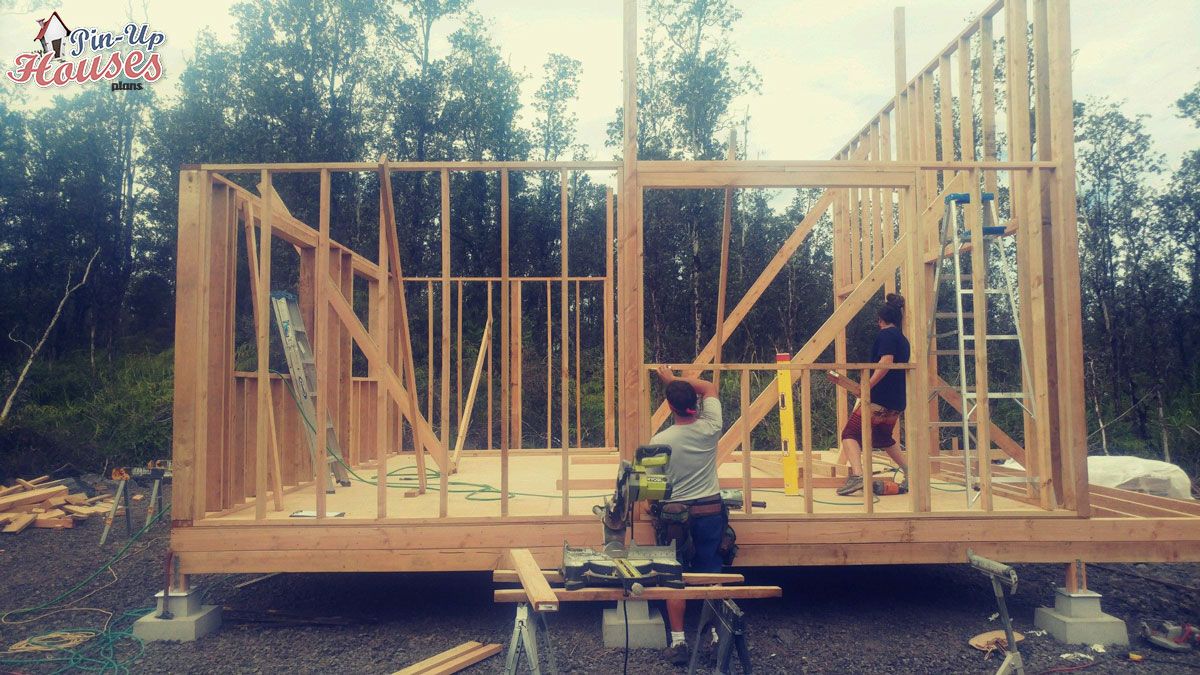 We are so happy to have Dianna for this interview. Many thanks for her time, and mainly, for her positive comments! If you are considering buying one of our house plans, here are ideas from one of proud owners of our house plans, Louise, more precisely. Njoy!
What made you choose pinup houses? How did you find us?
I was browsing the internet for tiny house suggestions and came upon your website for pinup houses. The design I originally chose, was the Louise. I liked it for its simplicity and clean lines. I saw on the website that Joshua would customize plans, and had him do so. Needless to say I am quite thrilled with the adjustments.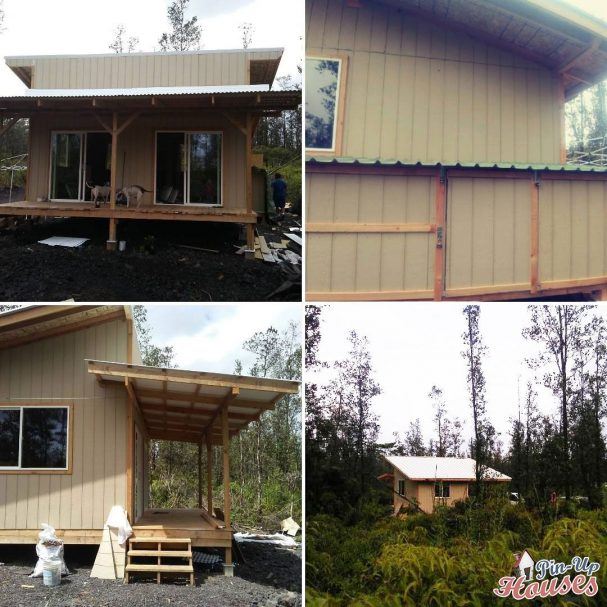 Was the building process fully DIY or did you use help of professionals?
I was not unfortunately able to build the cottage myself. So I did hire professionals to execute the design. We did a couple of very minor changes to Joshua's design to better suit this particular time and place.
What was the biggest challenge in building for you?
I think I honestly enjoyed the design process with Joshua the most. We had a building deadline and the Tropics had decided to misbehave with an extremely long and very intense rainy season. So the process was pretty intense.
Any recommendations for future potential builders?
No, I would have to say I really don't have any recommendations for future builders. Joshua's plans are very well laid out . we change the windows and made them larger, but that is more suitable for the tropics to catch the afternoon breezes.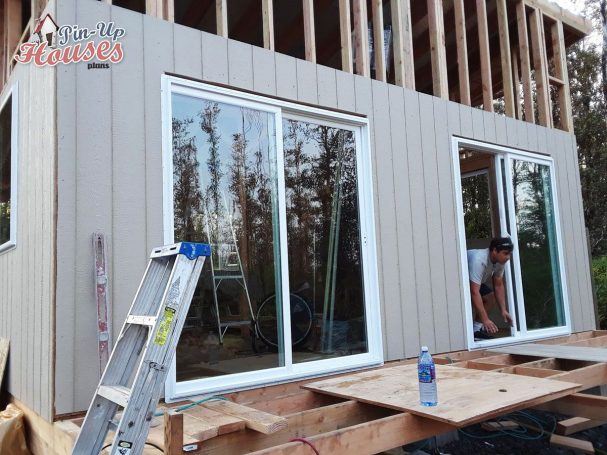 The guidebook by Joshua also contains ideas for sustainable living, such as water tank for reusable rainwater, etc. Did you apply some of these on your house? Are you considering doing that?
I did not have Joshua's guidebook, but we are very sustainable here at my Cottage! I have a composting toilet, I have water catchment, and I am 100% solar-powered. We are completely self-contained here.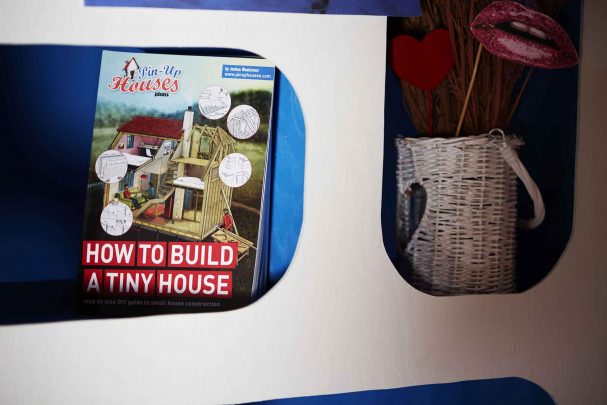 Are you going to use Elisabeth throughout the whole year, or is it just a weekend house?
This is a year round home for me. I had thought about going the tiny house route. But I just felt like a couple of 100 square feet was not really enough for me to live in full time. So this Cottage is approximately 400 square feet inside and has a 6 foot by 20 foot Lanai or covered porch on the front. quite perfect for my needs
What about garden sheds, or gazebo? Are you considering of expanding your "pinup houses family"?
I had to have a small storage shed immediately. So I'm afraid I went out in purchased 1 at the local home depot. But yes I would actually love to do something with one of pinup houses designs for a garden shed or a gazebo
Anything else you would like to add that I forgot to ask you about?
I totally love my home, and highly recommend Josh's plans, as is, or be brave and have him customize them!
Thank you, Dianna, for this interview. Pin it up!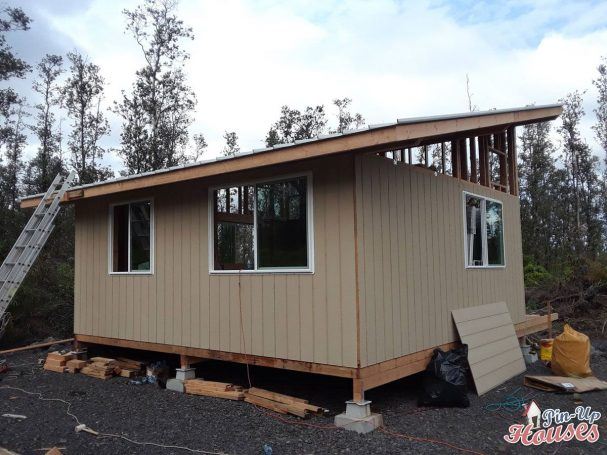 #pinuphouses #louise #tinyhouseplans #woodenhouseplans #DIYhosueplans #houseplans #tinyhouses #pinup #tinyhouseplans