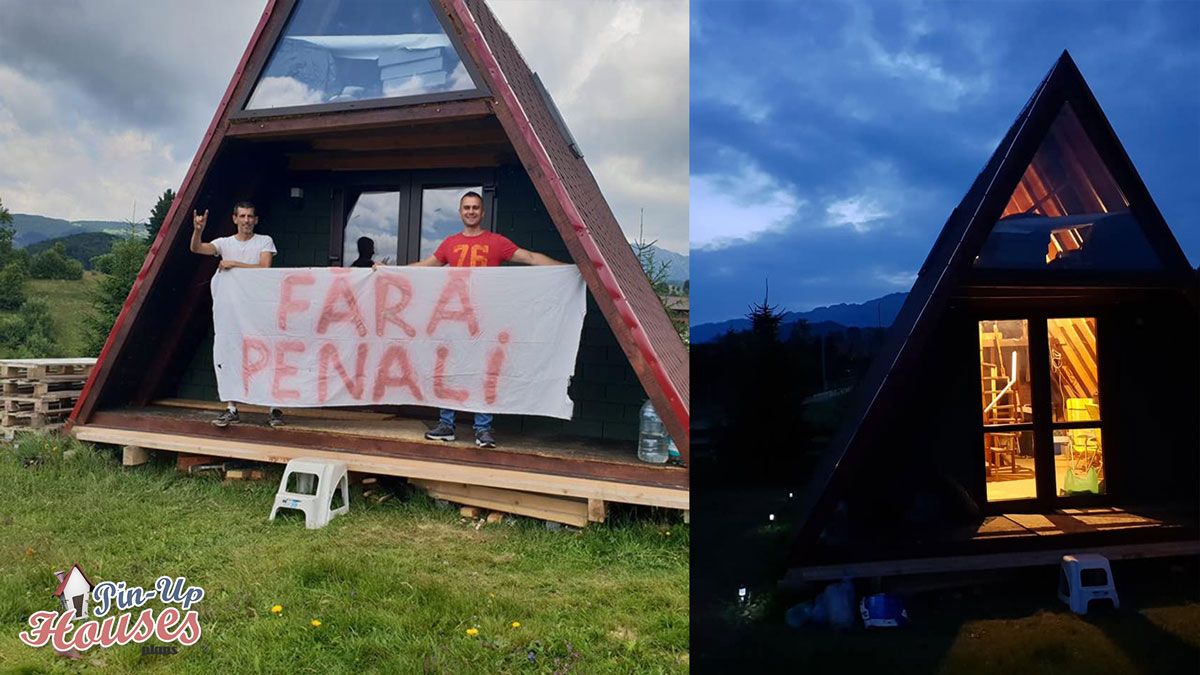 Remember Alexis? Well she has arisen from the… from its foundations, this time in Romania! Yup, that's right! Romania! Our little baby has made it all the way down to mountainside, and what is more, *shed tear*, she is making the people around her even happier, and here is how it all came to be:
What made you choose pinup houses? How did you find us?
It was for many reasons. I wanted my house to be 100% wooden and to fit to the area's character – about 1300 metres altitude. I did not want to use any concrete, and Joshua's models provide solution with foundation screws, and I wanted to build the house just me alone.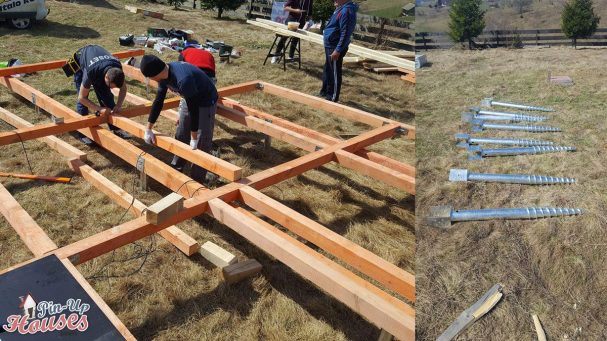 Was the building process fully DIY or did you use help of professionals?
With the help of my father (engineer) I made some adjustments to the quotas on the original planes. When installing the frames, I had the support of an uncle who has some knowledge of the construction field.
What was the biggest challenge in building for you?
The big challenge … the whole project was a challenge. But I'm the man of challenges! Man should achieve to do three things in his life: to bring a child to life (I have one beautiful girl), plant a tree and build a house. The most important thing is that I did them by myself! I had one thing that I can say was more difficult for me, and that was to build the 180 dgr. round ladder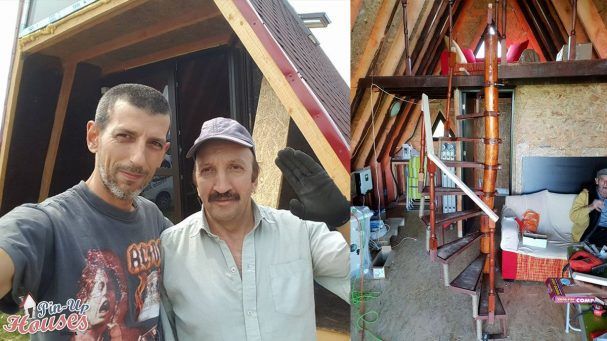 Any recommendations for future potential builders?
When you have a dream, nothing is impossible.
The guidebook by Joshua also contains ideas for sustainable living, such as water tank for reusable rainwater, etc. Did you apply some of these on your house? Are you considering doing that?
We have not put into practice the rain water tank because there is a network of water in the area. But I installed 2 solar panels (500kW) and I'm going to install a solar panel for hot water (this autumn).
Are you going to use the house throughout the whole year, or is it just a weekend house?
For the moment we'll only use it for the weekend. But for future, who knows…
What about garden sheds, or gazebo? Are you considering expanding your "pinup houses family"?
I'm considering building a gazebo, but maybe in 2019. But before that I want to make a terrace in front of it. Particularly, this terrace will be in the shape of a trapezium and I search a solution to be retractable so that during winter to be able to cover the small front terrace (and protect in this way from snow). Expanded… It would be an idea to make one and the Black Sea but …  one is enough for moment
Anything else you would like to add that I forgot to ask you about?
I have to mention that I'm still working on the inside. I managed to finish with the water inside (and sewage) and the installation of two solar panels. This weekend I will solve with the electrical installation on the inside (sockets, switches etc). In the middle of August I will be here with few family friends for 3-4 days and I need to make sure all the basic functions work as they should.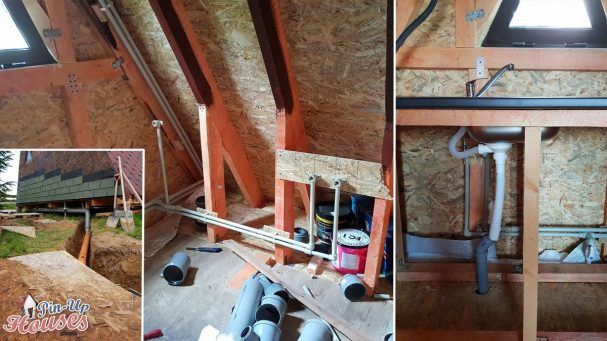 The pictures from the process (see the blog entry here) are amazing, how long did it take you to build the entire house?
Since I worked weekends, I managed to pick it up very quickly. The hardest part, the structure, was ready in 8 days: 4 days to cut off all resistance items (with a little help of 2 other people) and another 4 days for assembly (including OSB coverage) with 6-8 peoples. Then I mounted the doors and windows, I put the bituminous shingles and so on …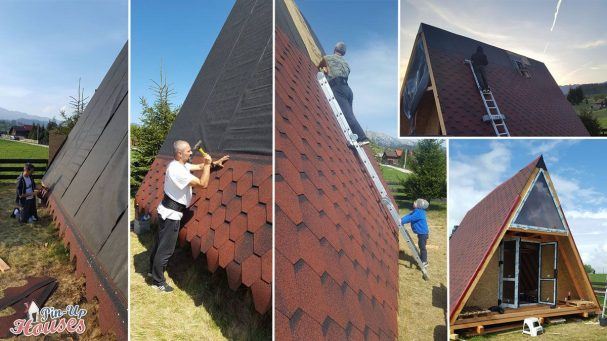 Did you deal with the permit somehow, is it different in Romania with the rules?
I first consulted an architect (a friend) because, as I said, I used screws instead of concrete. For this kind of constructions there is no need for building authorization, as the house is classified as a mobile home (not having a foundation).
…see an entry on building permits in our blog here
What was the most difficult part of the process and why?
When you do something out of pleasure, nothing is difficult. The part with a round ladder was a challenge for me, but I made it eventually, and I think the result is interesting J.
What was the most satisfying part of the project and why?
I think now, in the end, I feel satisfaction when I sit with my family in it. There had been moments when I felt that I would not make it, especially since I started working indoors… but nothing compares to the feeling of satisfaction with the result of your work !
What was the best part about the process?
The best part…hm… relaxing in the cottage after a day of work !
Thank you for your answers, Dan!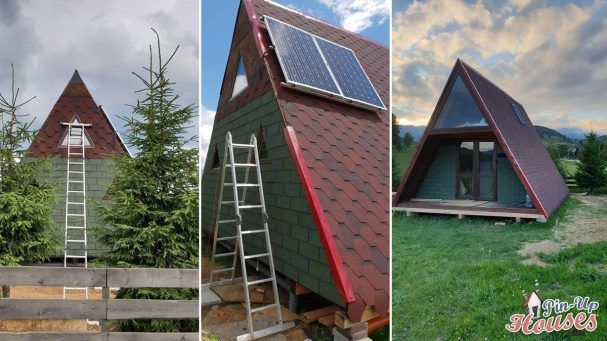 Like what you see? Why not build your own dream house? Why not build your very own unique construction? Give us a ring or send an email to Joshua.woodsman@gmail.com and we will create a design exactly according to your needs. Our tiny house plans also count with our mother nature – we have several practical sustainable solutions designed for the houses as well. Like Dan said himself – anything is possible when you have a vision – a dream. Get our guidebook by the one and only Joshua Woodsman and build your own DIY tiny house!
PIN IT UP!