Aloha, everyone!
We are so proud to inform you that our family has become even bigger with a brand-new family member – Elisabeth. This time, the pictures are from Hawaii! Her majesty Elisabeth is beginning to arise from the ashes to rise and shine and to reign (with its view) over the beautiful lands of Hawaii countryside!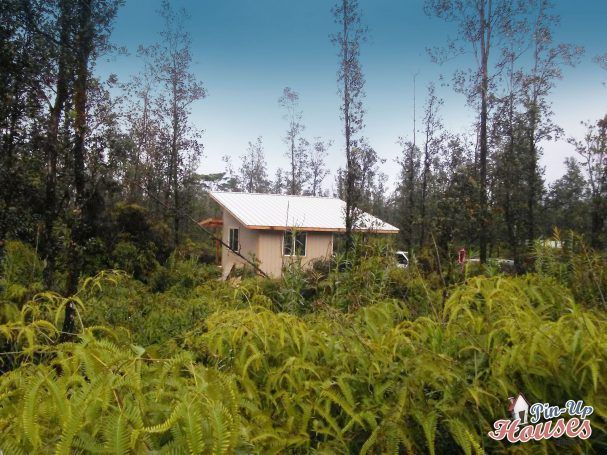 The proud owner, Dianna, has sent us these beautiful pictures, for which we are grateful. We like to see our babies grow. Pictures like these always make us happy. Elisabeth belongs to the branch of our family house plans range of products. This time, however, Joshua had to make sure that the house fits Dianna's needs and requirements. Yup, that's right! Joshua modified the plans to make sure it suits the customer's needs. Elisabeth is a typical beach cabin-type house on wooden legs, but as you can see in the pictures, this Elisabeth has been modified to be a house with one sleeping loft, similar to Marlene or Virginia.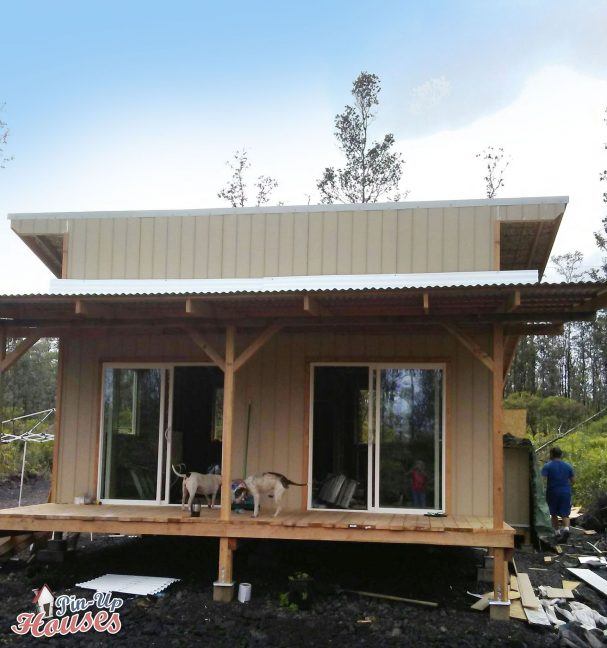 In the picture above, you can also see the DIY house building in progress. You can also see the key elements of DIY house building we previously discussed in our blog, and in the DIY house building step-by-step guide by Joshua Woodsman like the shingles, roofing, and materials. Dianna chose vertical cladding to be the façade of the house, and, apparently, a corrugated metal plating for roofing. Dianna also added a little roof to shed her porch. Nice touch, Dianna!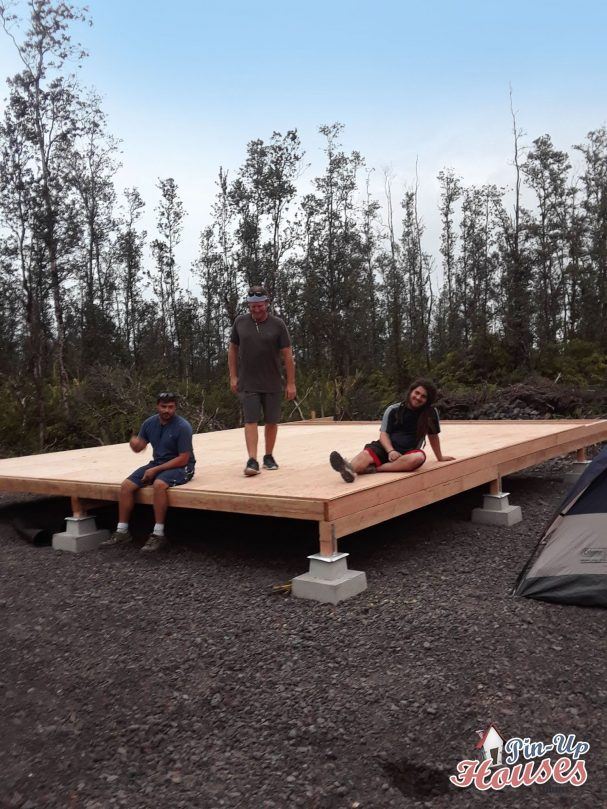 This picture shows a text-book example of proper flooring. All of our houses, including the tiny garden sheds or crooked playhouses, build upon proper flooring. The flooring is often the foundations for the entire building, so it must be properly insulated. The house also stands on concrete foundation blocks (discussed here). As it turns out, Dianna and her colleagues did everything by the book.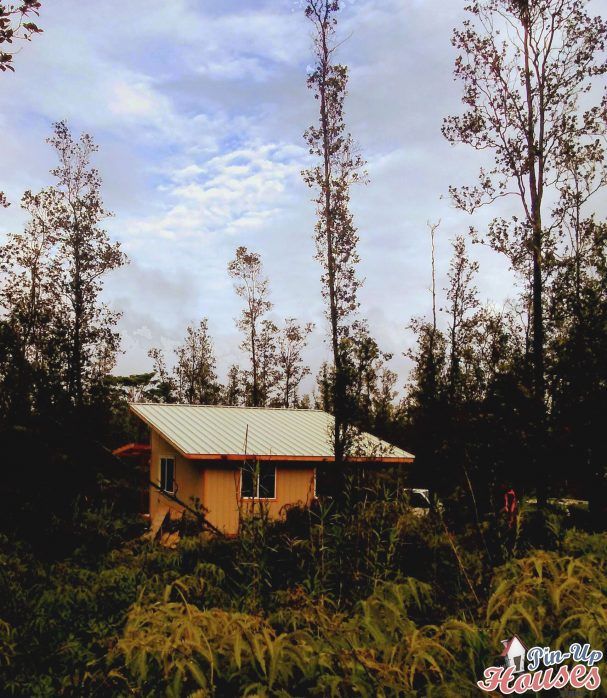 From zero, to hero. From concrete foundation blocks, to proper corrugated-metal roof, here she stands! Tall and proud! Her wooden majesty, Elisabeth.
We hope you feel inspired by these pictures. Anyone can build their own house now. All it takes is a little bit of effort and materials, but not more. We had it all figured out for you. All you need is just to pick your favourite DIY wooden house plan, or buy our book, and you are a go! Best of luck! ALOHA!
Stay tuned for more at: Facebook …
#pinuphouses #pinup #DIY #woodenhouses #woodenhouseplans