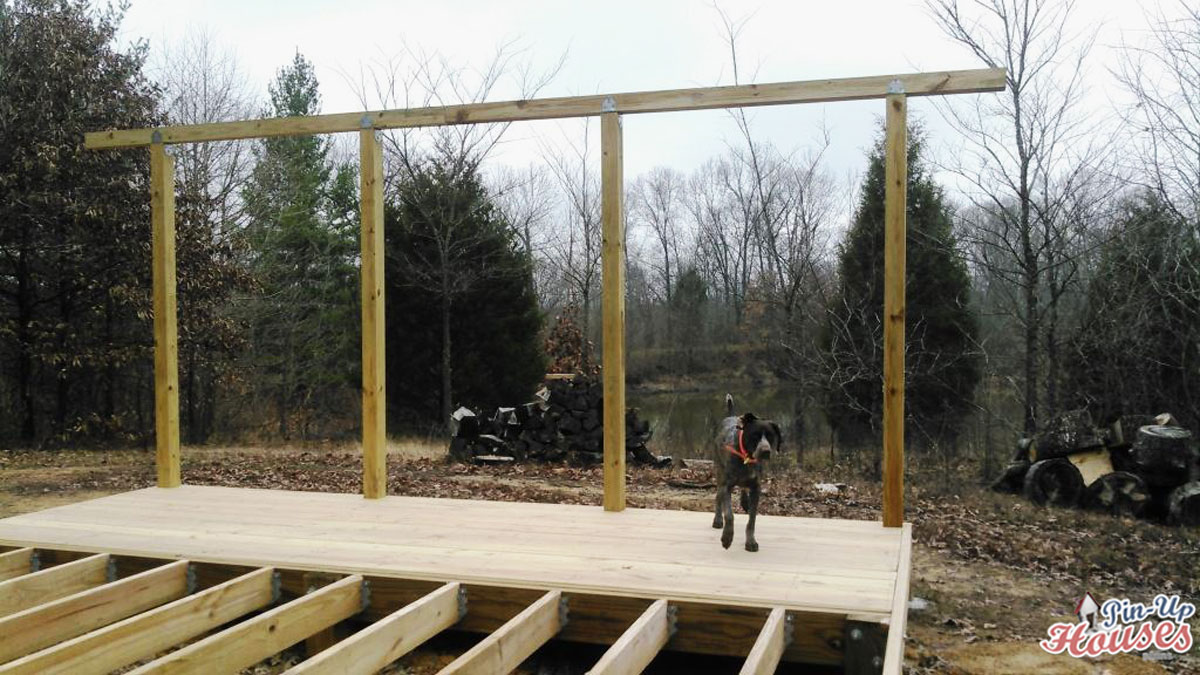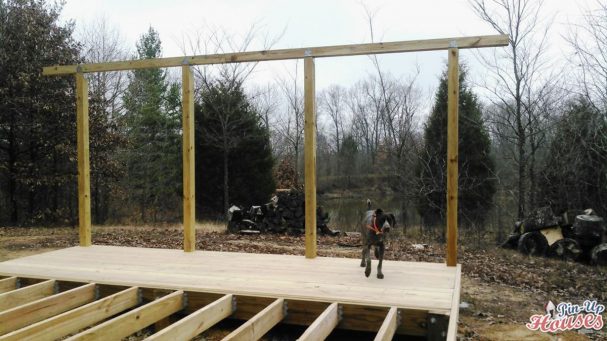 Today, we would like to introduce to you Bettie from Loogootee. That is a small town in Indiana, USA, where she lives in a beautiful place in the woods overlooking a pond.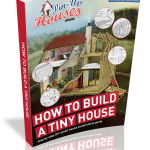 Cabin Bettie is one of small cabin designs we offer here. The DIY building plans provided by us were slightly altered in this case – mainly in order to create a comfortable space for a family and friends who are apparently quite tall.
Bettie is not all grown up yet but the construction should be completed soon. So let's meet her! Small cabin Bettie is made of timber and OSB, wears a fashionable metal roof has a fancy front porch of size 5 ft x 14 ft (approximately 152 cm x 426 cm).
Her pillars in concrete foundations are made of 6×6 posts concreted in the ground and doubled treated 2×6 lumber rim for joists. They support the front porch columns and walls made of OSB boards, which were chosen because of the flexibility they provide when it comes to external cladding. In one of the photos below you can also see the wood trusses in place, creating a roof framing to support the metal.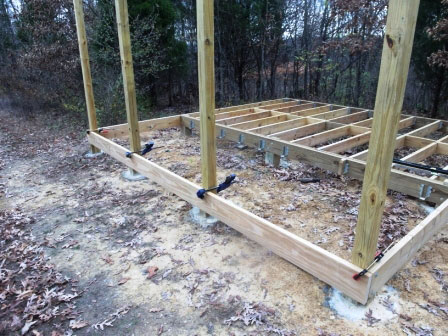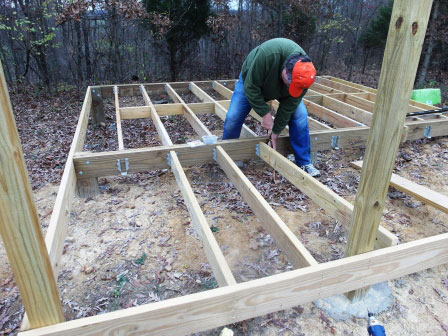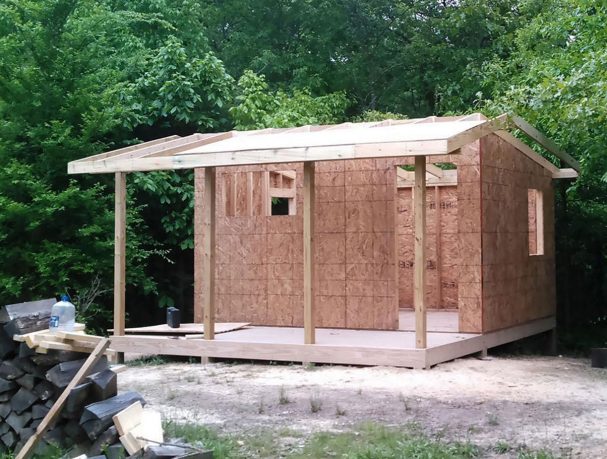 And here Betty already rocks her fancy low pitch roof with a peak over the front wall. Metal was chosen for the practical reasons to provide better protection against all the leaves and branches they will fall from the surrounding trees. The covered porch can be considered finished too, as Bettie's founding father Paul prefers to avoid any more railings to keep an undisturbed view of the pond. Also the used windows and door with additional opening to let the light in have been installed.
Jumping one step ahead, Betty has its full clothing now! And don't you think, her appearance is very thought-out.
"The siding is rough sawn yellow poplar lumber hung Board & Batten style. It turned out very well.  My goal was to produce siding that made the cabin camouflaged, i.e., blend into the forested site.  The verticality of the boards and battens and their rough surface is an excellent match for the background of trees.  I will allow the wood to turn naturally gray and its color will eventually replicate the colors of tree bark."  Paul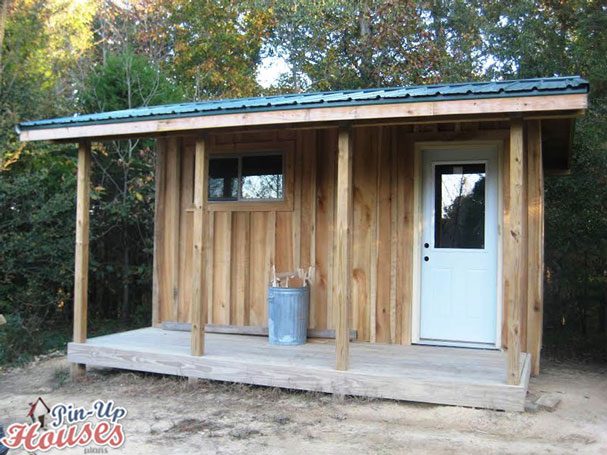 So what else is left before this wooden lady can become Paul's favorite place for hanging out with friends and family?
"Currently I am building the hearth for the wood stove, insulating the ceiling, and preparing to attach gypsum board to the rafters. I decided to go with drywall on the ceiling in order to maximize the amount of artificial light reflection at night. (…) A ceiling painted white will make the cabin more inviting."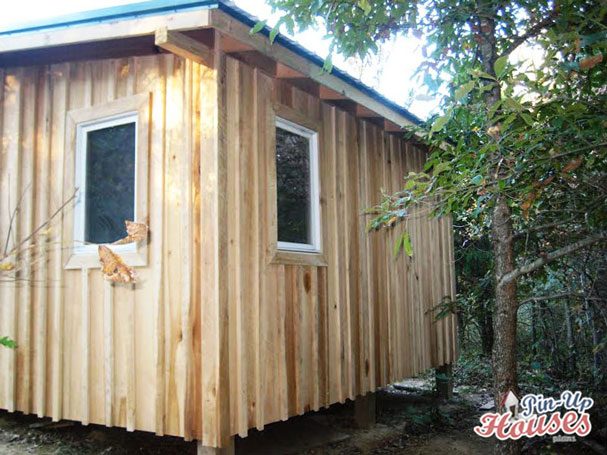 So, do you like Bettie?  Would you like to have one yourself? Order one of our DIY building plans with step by step guide and get started! You can follow the instructions exactly or use it as an inspiration. Have a look at what we have here. Also, thank you Paul for sharing the information and photos with us!