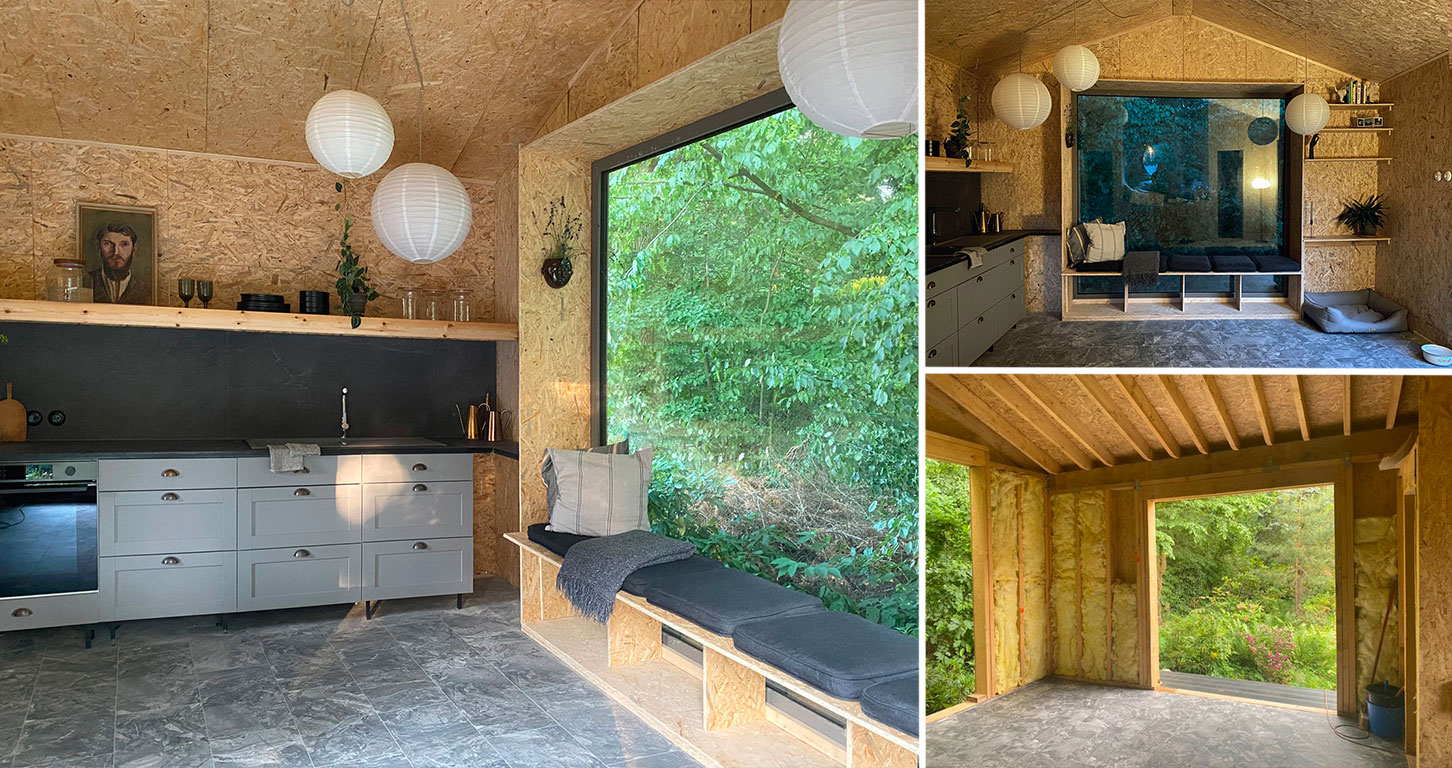 Do you plan to live in the cottage year-round, or is it more of a recreational property?
I want to try to live in the cottage all year round. We'll see how it goes.
Did you build with your hands (DIY) or professional help?
We built almost entirely on our own with the help of a partner. With the fact that I left the electrical distribution to an expert, as well as the laying of the roofing, which I left entirely in the hands of professionals. Otherwise, we did everything ourselves, from the basics to the final adjustments to the interior. I devised the work procedures by combining basic guidelines from purchased plans and information on the Internet.
What has been the biggest challenge for you throughout the process?
The biggest challenge for us was undoubtedly the roof. It was tough for us to carry the heavy rafters onto the built perimeter walls. In two people, this step is challenging and dangerous. Here, we used the help of friends and finally conquered the rafters. However, I am unsure whether we would solve this part next time with the help of professionals with the necessary techniques. The subsequent laying of a layer of OSB boards was also challenging – moving on a sloping smooth roof is not easy. I am glad that professionals installed the final roofing, and I am sure that it paid off.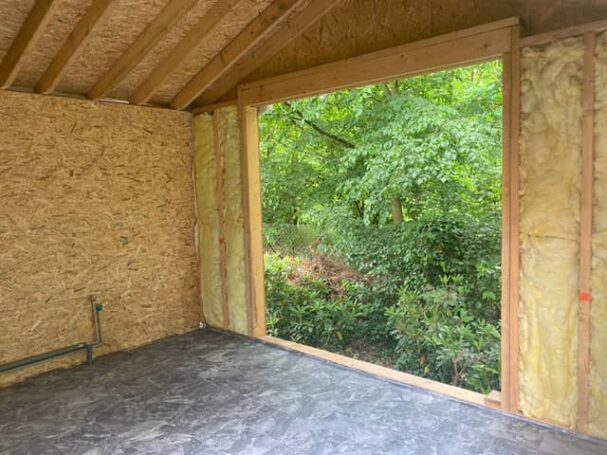 Have you read the book How to Build a Tiny House? If so, was it valuable content to you?
I didn't read the whole book but chose specific parts I dealt with during construction. I find its content helpful, especially as one of several sources of information. I wouldn't say I like to rely on a single source, but the book is a good foundation with a broad scope.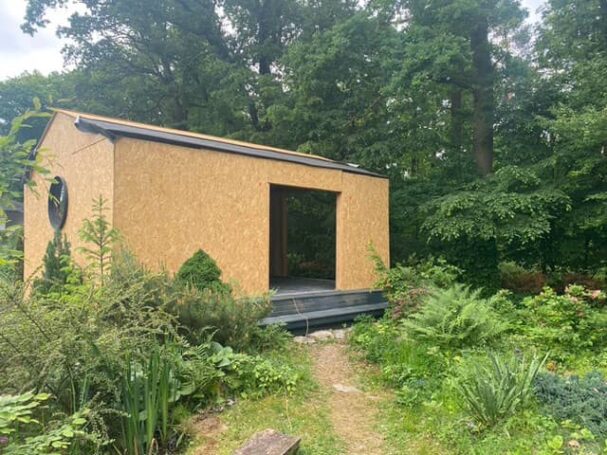 Which surface treatment of visible OSB boards did you choose?
Only sanding and clear coat. Otherwise, I leave them as they are.
How is water and sewage handled in the building? Is it connected to the public grid or an island system?
Thanks to the fact that we are building the cabin on land where a brick house already stands, all networks are available. We can use the bathroom and the toilet primarily in the house, but if I were to solve the toilet problem in the future, I would choose a separate composting one.
How did you decide to solve the heating problem?
I plan to use an air-to-air pump for heating, i.e., air conditioning.
How long did it take you to build the cabin?
Since we are building in our free time without a regular schedule, it is difficult for me to estimate the time, but we started building the foundations in March, and now, in mid-July, it is fully habitable. We need to finish the facade and details in the interior.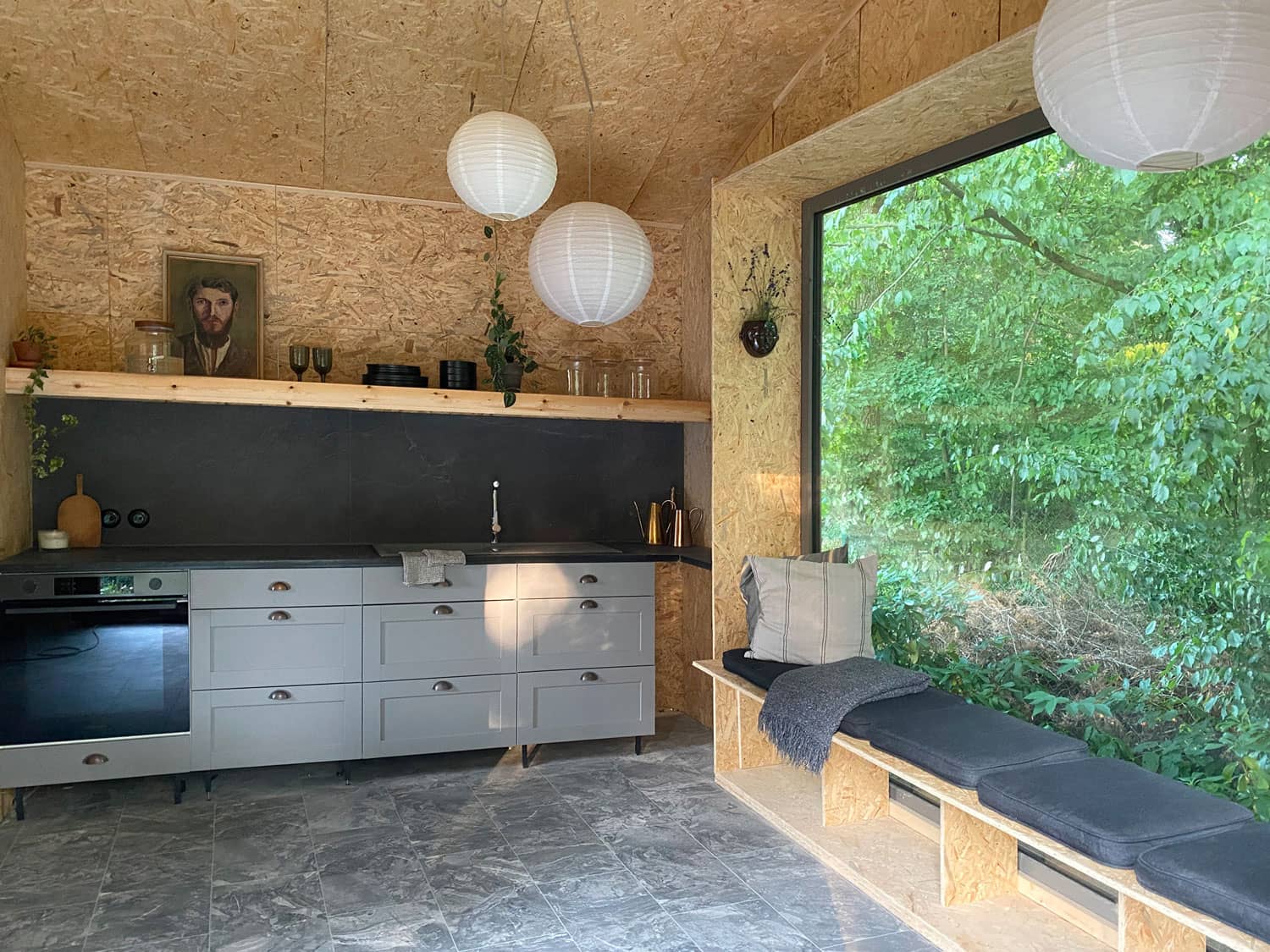 Can you think of any valuable recommendations for future builders of similar structures?
I think it is important not to cling to the fact that you must do everything yourself. I had to accept that some parts, like the roof, were beyond our control, and the result would suffer if we did it all ourselves. And I would also like to recommend searching bazaars and advertisements with materials. When a person manages the construction according to his own, he can quickly implement, for example, a window or door from the bazaar at a very favorable price. It is a considerable advantage to plan the construction opening according to my window instead of buying expensive custom elements to fit the construction.
Have you used any of the sustainable approaches to housing in the cabin? e.g., rainwater reuse, solar panels, etc.
Not yet. This is mainly because we can connect to standard networks, but I would implement such solutions if I had to be off-grid.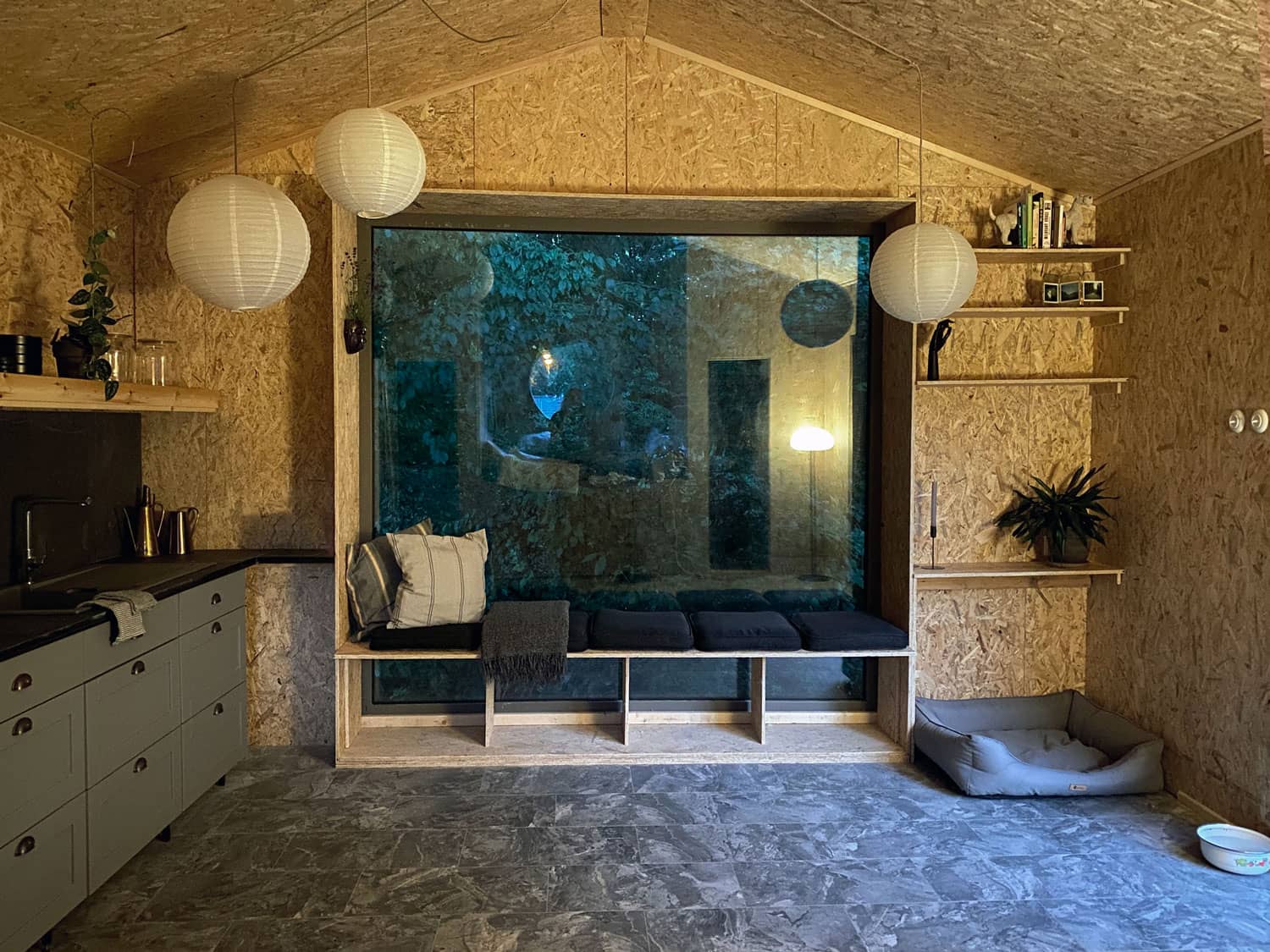 Do you have something on your mind that you would like to share in connection with your construction?
It's probably just a recommendation for everyone tempted to try it. Even a small project can seem very complex when put before a layperson. But as soon as you break everything down into small steps and gradually process them, it is a great feeling when the cabin you dreamed of grows under your hands.