Tiny homes have become very popular over the last three years or so. Many people have realised the benefits of minimal living, finding that they can live a fruitful and comfortable life in a smaller space. There are numerous advantages of living in a tiny home, such as reducing your impact on the environment, but there are also some downsides. A common downside is that these homes often do not have much outdoor space. The good news is that even in cases where you have little space, you can still make it work for you.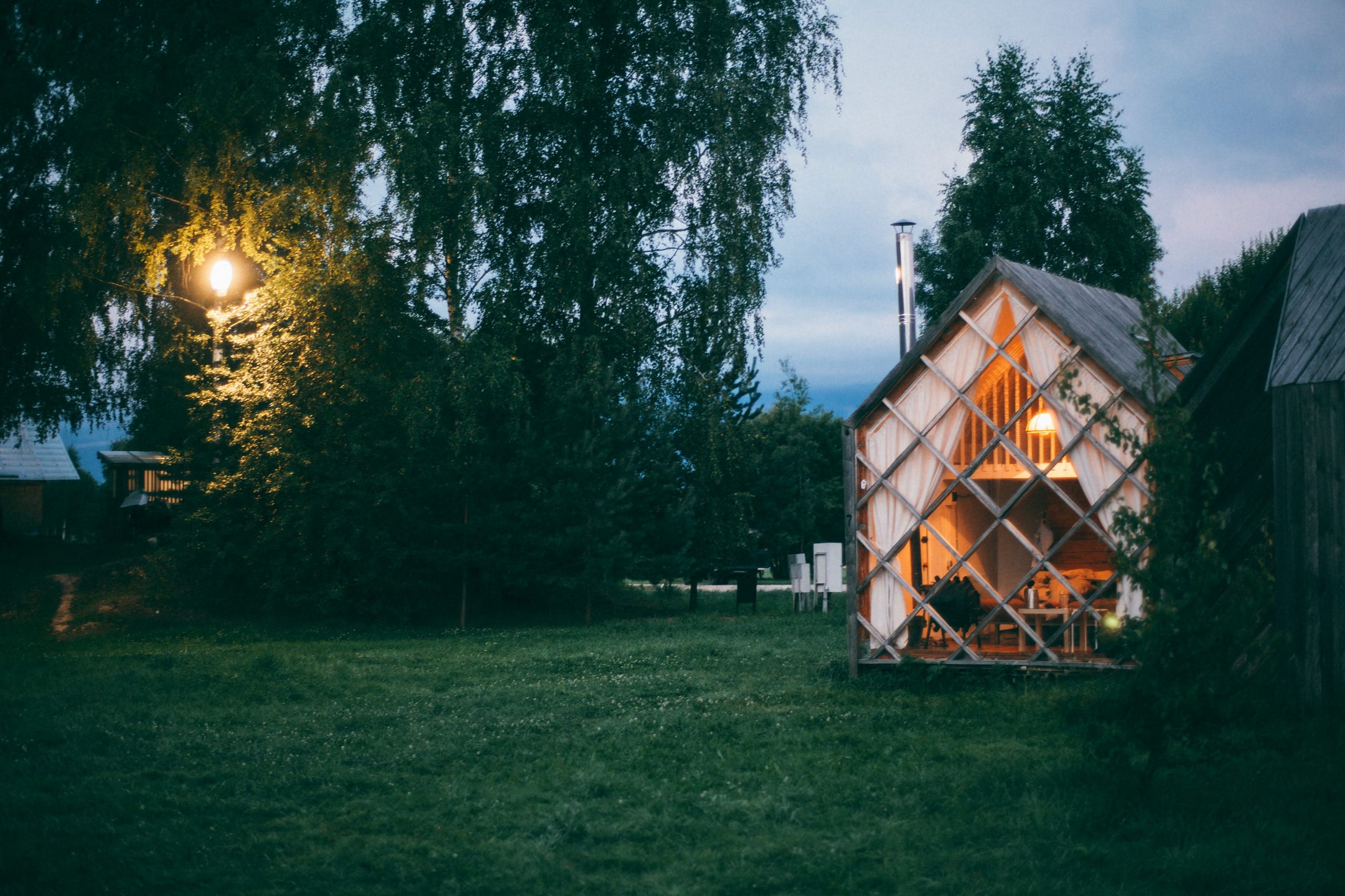 Plant Some Trees
You might not have enough space for a huge oak tree, but you likely have enough space for some smaller trees that would go well with your tiny home. A common option is fruit trees like lime, apple, pear, and lemon trees that do not take up too much space. Because these trees are relatively small, they will not dwarf your home and make things seem disproportionate.
Add a Patio
You might think that patios are only an option for larger homes that have larger outdoor spaces. However, you can build a small patio to complement your tiny home. Doing so will give you a minimalist space to sit outside and enjoy the surrounding nature. All you need is a few square feet of space to add a stone or concrete patio, which are both easy options to add. Once this is done, consider getting a lounge chair or even an outdoor furniture set. You can then decorate the patio however you want to make it homier.
Add Outdoor Lights
While you might want to rely on the sun and moon for the light outside your tiny home, these options only go so far. Your outdoor space will look much nicer if you added some lights. There are lots of options here including hanging lights, tiki lights or even LED lamps that are bright enough while being energy efficient. Adding some lights also makes the outdoor space more usable at night, especially when you have a few visitors who prefer to dine outdoors.
Start a Garden
A garden can be functional, or you can decide to use it to make the outdoors look nicer. Plant some vegetables out there and you can save money on groceries while helping the environment at the same time. If you decide to go with a decorative garden, you can plant some grass and flowers or even add a statue to make it even nicer. If you would like to spend some time in the garden, consider buying outdoor benches to enjoy nature and the sunset.
Add a Small Fountain
A fountain is another fixture that is thought to only fit larger gardens. However, there are smaller fountains made especially for smaller gardens and tiny homes. One fountain will be enough to command your outdoor space and give it some character.
Your house does not have to be the only attraction when you opt to live a minimalist life. You can choose to decorate the area around the home and make it more functional to give it more utility. You can also use the outdoors to make your home stand out more by adding a garden with a few colourful flowers, for example.