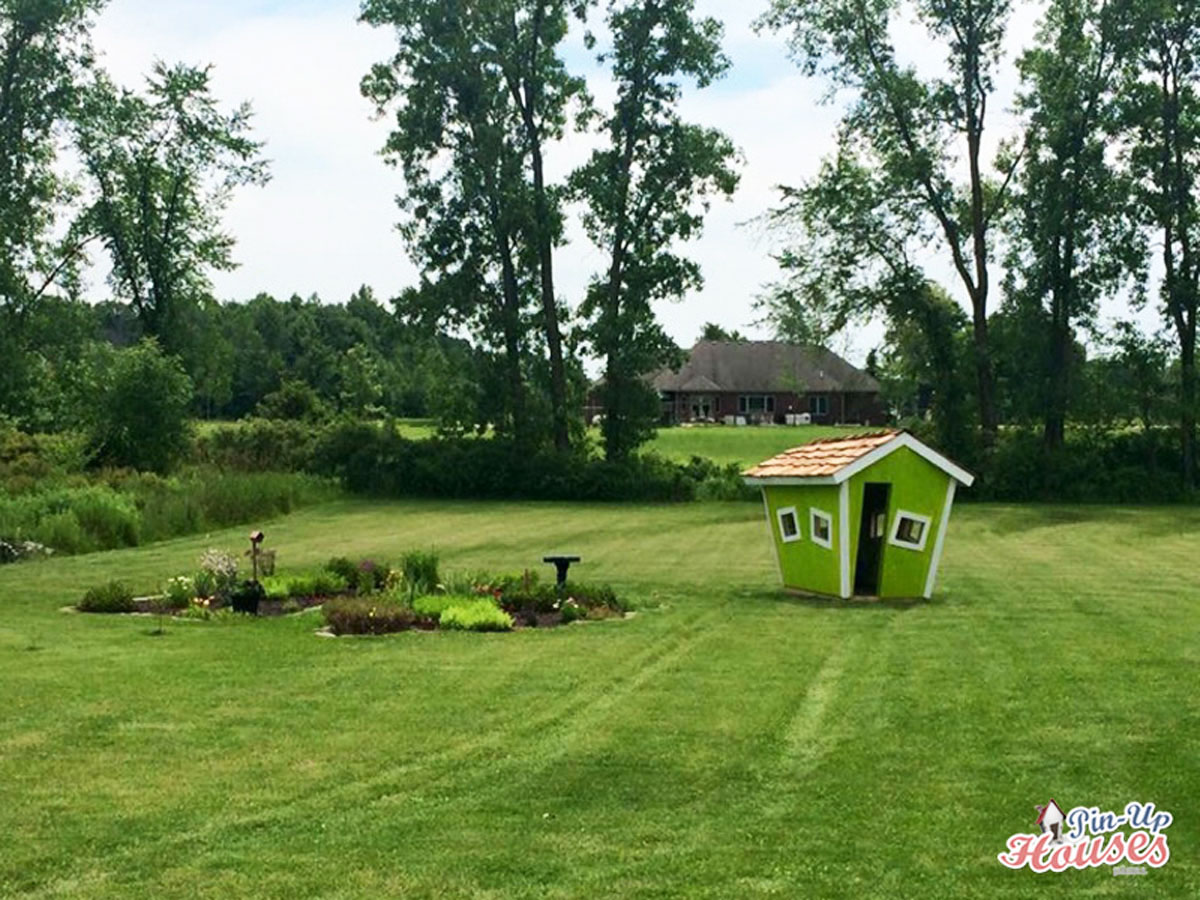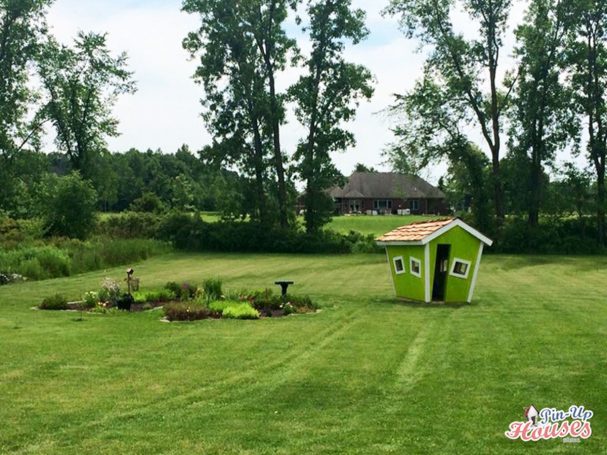 Our crooked wooden playhouses have already made children happy at many different places. Some of our customers were so kind to share photos of their work in progress or finished masterpieces (thank you!) and we are always excited to see what results emerged from journey started with our plans for DIY constructions.
When you are a kid, what is more exciting than having your own little house to play in, right? The crooked wooden playhouse is not complicated to build at all. Look at one of our customers – how happy he is during the construction!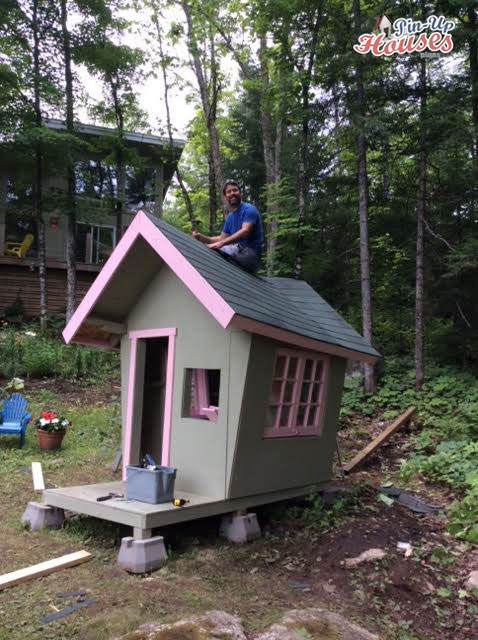 Also there is a lot of potential for your inner artist or builder to demonstrate. The choice of wood itself and whether you will use horizontal or vertical planks has a strong influence on the final design. Besides, you can put glass in the windows, or not, you can play with the colours all you want, you can build bigger or smaller, add a ladder or decorate just as you wish.
This colourful crooked house is used and loved by four children of ages from 3 to 12 years old. It was made bigger than the original building plans are and two of the windows filled with acrylic glass are openable. As Alecia says:
"This project has been so fun! (…) Every kid in town wants one and every parent I see comments and compliments on it. The kids are super excited."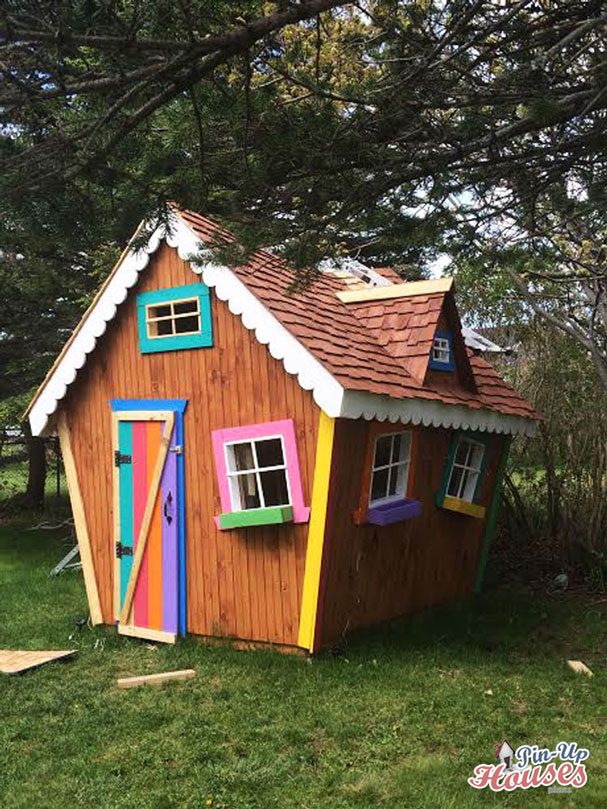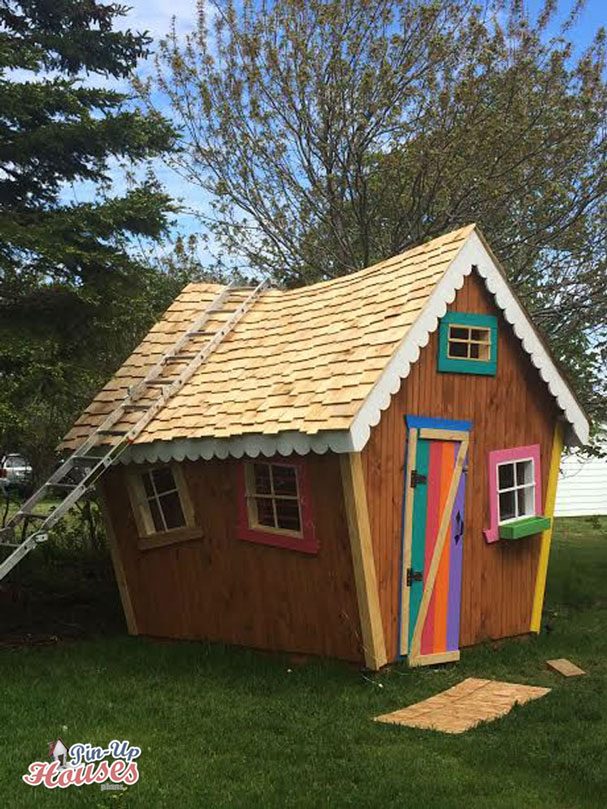 We believe that so are the kids (and their friends) who are lucky to have had their little house transformed into a whole playground complex with slide and swings, which are available even to the youngest ones.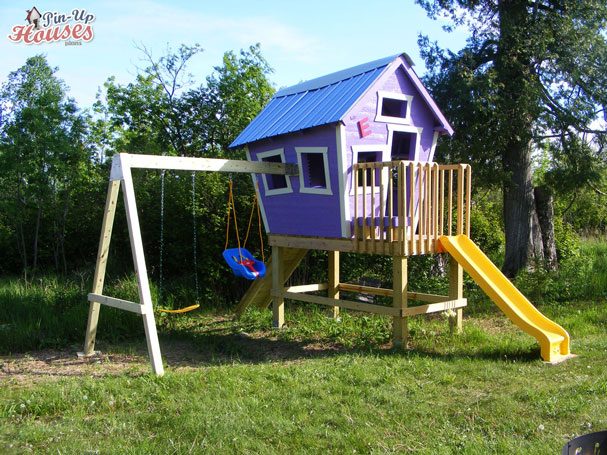 If you are more of an inside person or the weather is just too horrible, you can bring your little house into a big house. And still have a grass bit in front of it. And a motivation quote too!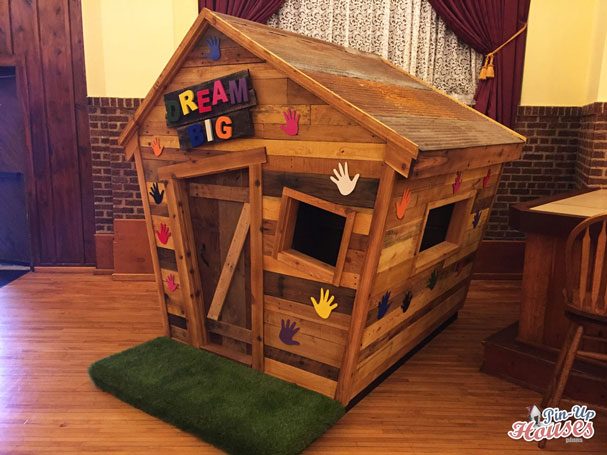 Designed originally for children, but no one says you cannot invite adults in. Add a porch, stairs and Christmas lights to your outdoor playhouse and party with your grandparents can begin.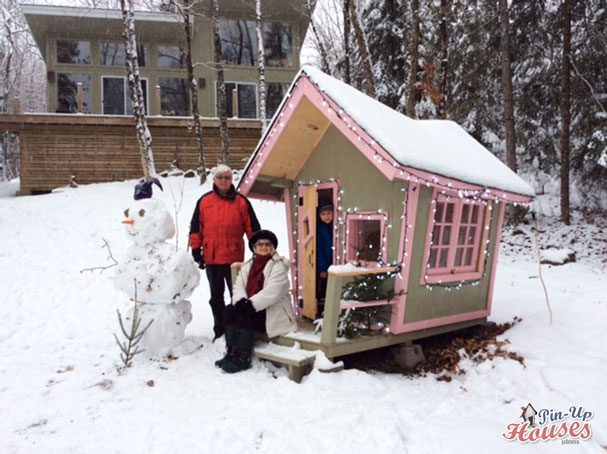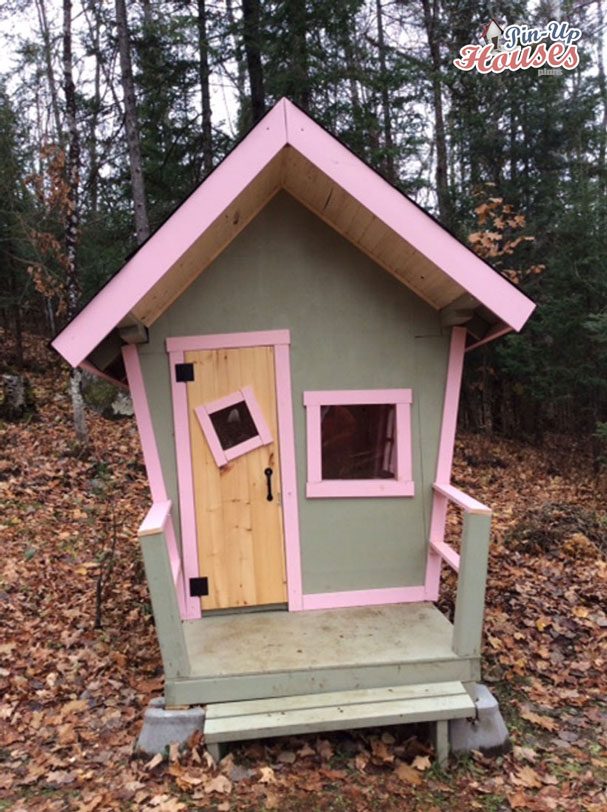 The building plans, which you can buy from us, serve as a manual enabling anyone to build a little wooden house without a need for any special building qualification. At the same time they can always serve as inspiration to your own creation; such as for example a children bonk bed of one of our customers.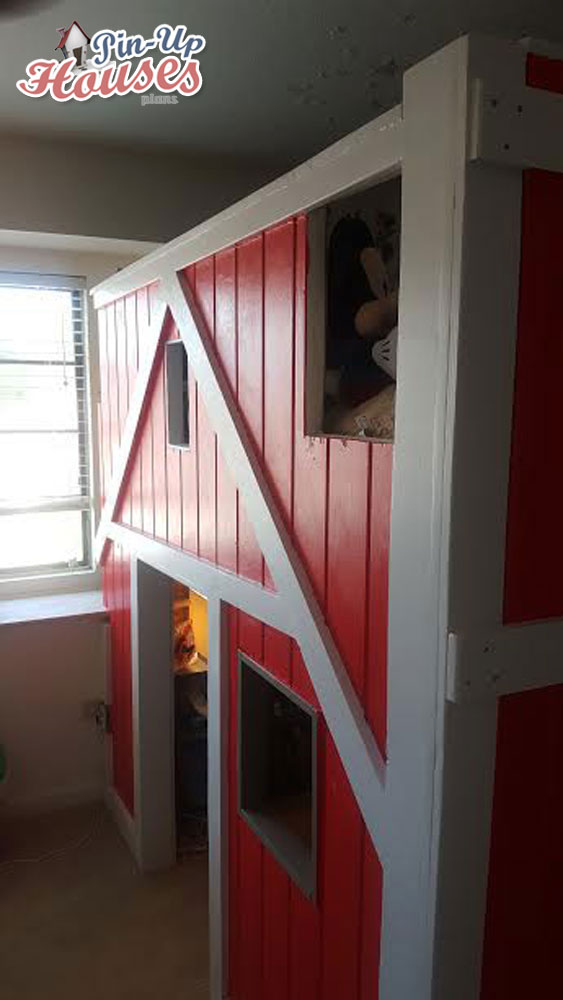 Check out what we offer and build your own wooden house! Or if you would like more advice, look at the How to build a tiny houses book.