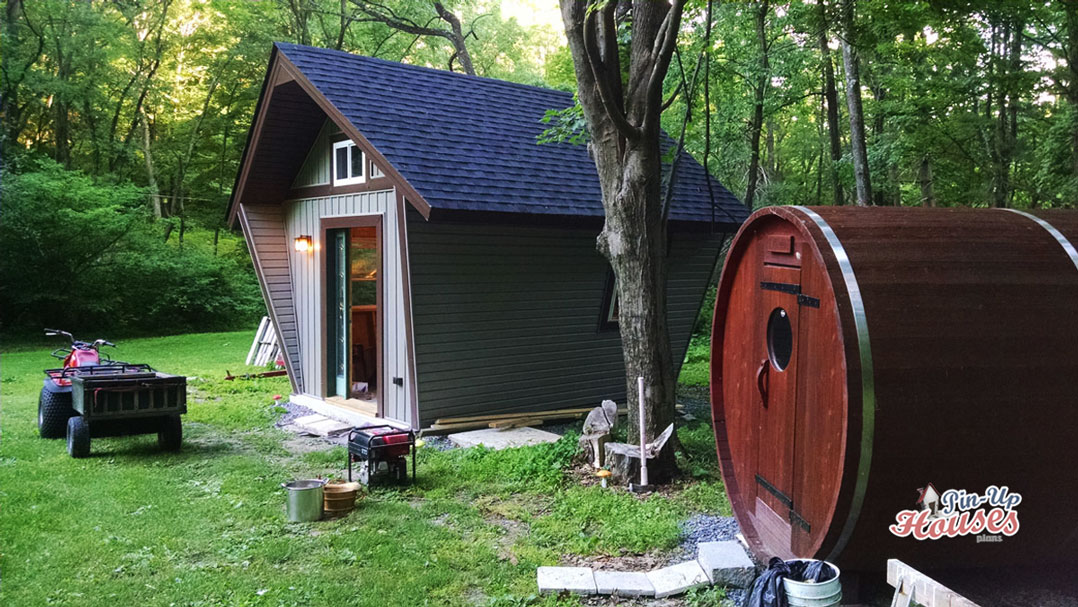 "I would like to extend my thanks to you for making the plans available at such a reasonable cost. I also appreciate that you have detailed the important dimensions and sequence so completely." Bob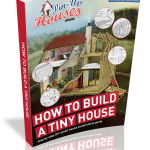 Check out our plans for DIY wooden tiny houses and cabins and maybe you will end up with one yourself.
Remember cabin Ann from East Pensylvannia, we talked about not so long time ago? This one. So we have more photos and news of this small house construction in progress! (Again, thank you Bob. We are so grateful that we will not do any of Bob the builder jokes)
So far we have seen lot of the exterior and that is why today you can check out what the inside looks like! Let's remind ourselves – there is a lumber framing, coated in plywood sheets and vinyl siding. The walls are sloped and each of them has a window. You can climb up to the loft and enjoy view from another two small windows and a skylight.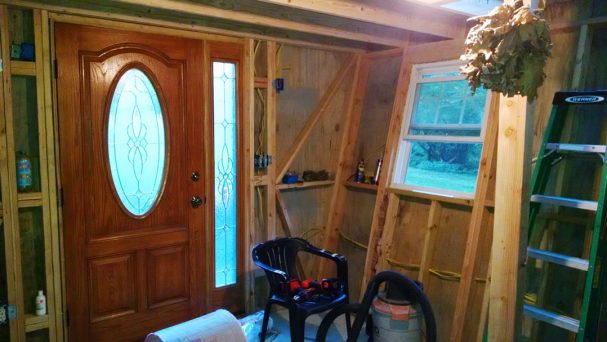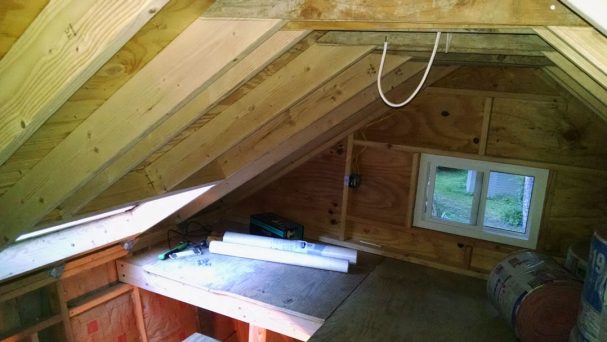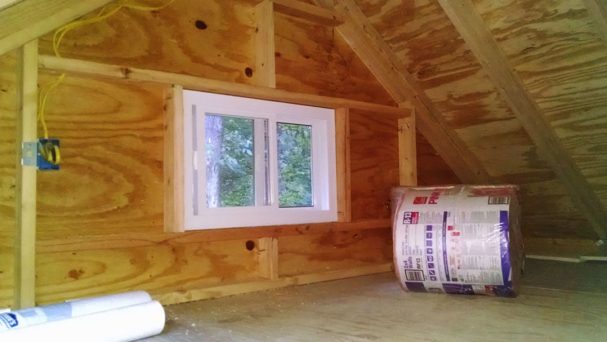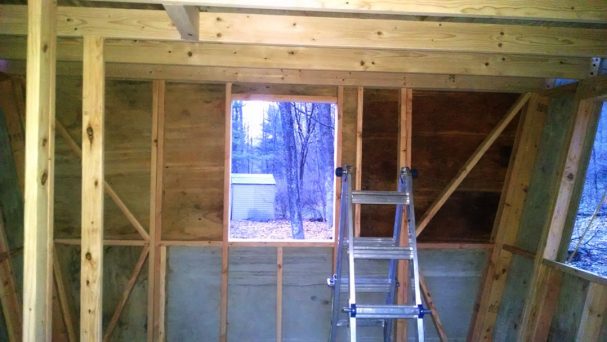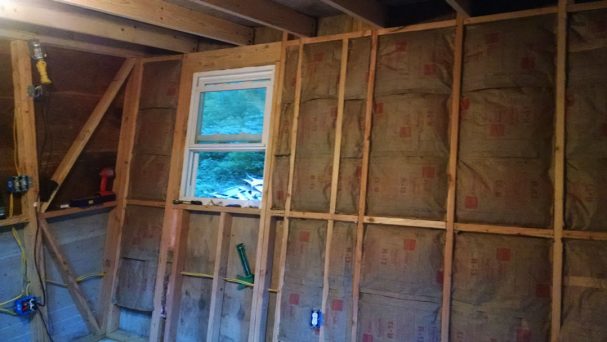 So according to our latest information, Ann is properly settled within her location now, electrical wiring and the insulation have been put in place. There is more work to be continued on the interior – the tongue and groove knotty pine are planned for final finishes, or eventually even outside with the landscaping. Now there is a question about patio.
"Two thoughts have crossed my mind. First is a pentagonal shape as a reflection of the façade of Ann. Second a truncated circle reflecting the shape of the sauna. Either would be possible with the travertine pavers visible in the attached photos. (…) A note for all, the travertine is a salvaged item at a total cost of zero dollars." Bob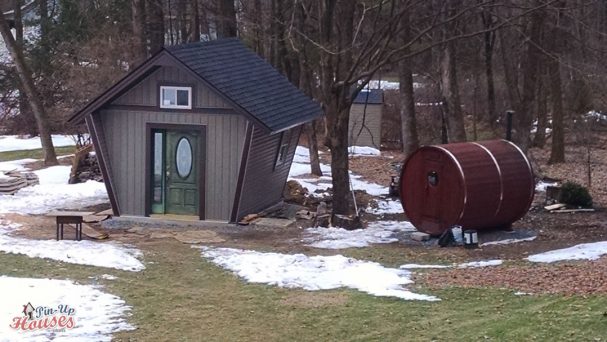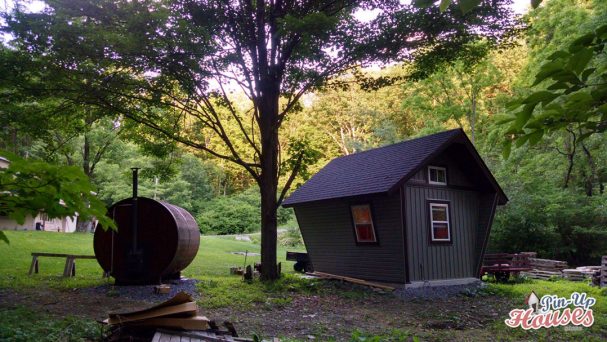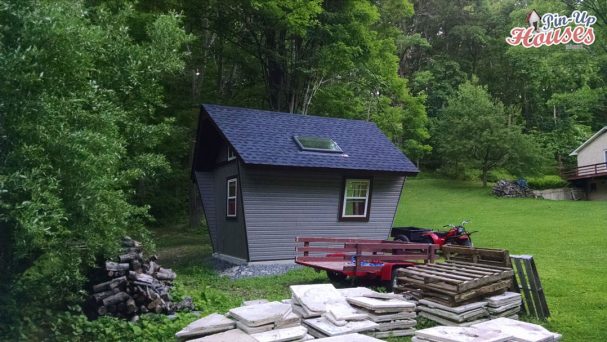 We will inform you once we know more. In the meantime, check out our book How to build a tiny house, which you can order and maybe it will be the first step of your journey to your very own tiny house!