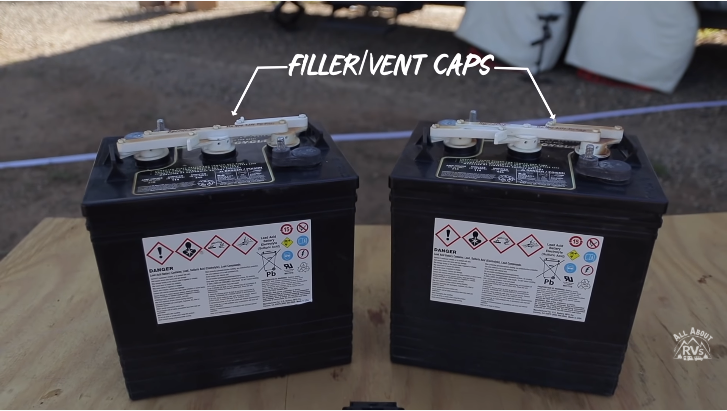 Do I need a battery for my travel trailer? This question is common among those who have just bought a travel trailer or recreational vehicle. At the very least, a recreational vehicle battery is an essential feature for your mobile home, and yet, many do not notice it until it suddenly stopped working. Little they know that batteries are a critical component of a travel trailer.
May you like: Best RV Deep Cycle Battery
Do I need a battery for my travel trailer? Here are the reasons.
There are plenty of reasons that you should use a battery for your mobile home. For one, it can provide power to lights and appliances running on a 12VDC.
The shore power or 120VAC will charge the 12VDC house battery system. This AC power will convert into 12VDC that provides energy to your RV appliances.
In addition, the battery will give power to your system that enables function to your marker lights, brake lights, taillights, dash accessories and electric wheel brakes. All these things should function properly.
Moreover, even RV owners who park their vehicle at a camping ground should use a battery in order to convert the current. And of course, the battery will keep your travel trailer systems running properly if there is a power outage.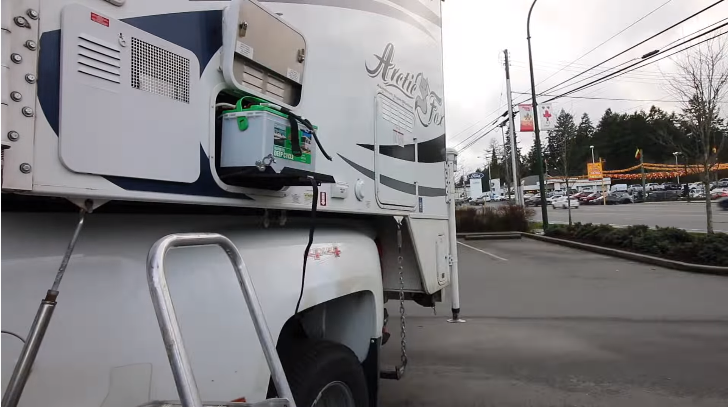 You also need a battery system for your travel trailer because it will keep systems including detectors for carbon monoxide, propane leaks and fire running properly. So without even saying, this battery will help in keeping your mobile home and your loved ones safe from harm.
Part of these benefits, you also need a battery for your travel trailer because it runs the lightings running on 12VDC. You can just imagine having no batteries installed on your travel trailer. So if you want to keep yourself out of dark, you should definitely make sure that you have an RV battery.
Not to forget, batteries will also charge your propane appliances. It is valuable especially for saving money. Without a battery, your food might go to waste because you won't be able to run a pre-cooled unit.
Can I use my travel trailer without a battery?
Yes, you can. But as mentioned earlier, there are many appliances and systems that won't work without it. So while nothing will be damaged for not having a battery installed, you should know that it comes with plenty of downsides including always using flashlights because you're not able to operate 12VDC lighting.
How to extend the lifespan of your RV battery
Again, the RV battery is an overlooked component of a travel trailer. Many do not notice until it stopped functioning. Simply, a battery is used in storing electrical power, not the one generating the power. Again, it stores power.
But why is that some people are changing their batteries very often in one year? The problem is that some do not know how to extend the lifespan of their batteries.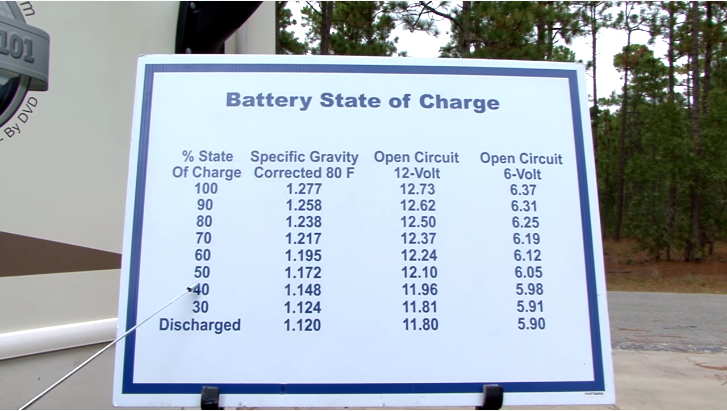 As with proper maintenance, you should only replace it a few times for every decade. There are certain things you can do to extend the lifespan of your battery.
For one, you should not let the battery went down 50% of charge. You must be able to charge it immediately if it does. Don't let it dip below 20% charge because it might damage the battery. When this thing happens, the battery might not work efficiently to its optimum performance again.
To keep it performing at its optimal level, you must also perform much-needed routine maintenance to it. In addition, do not let your battery drain, or else doing so will damage your battery. It will also help to have a digital voltmeter that will monitor its status.
Moreover, overcharging and hot temperatures are not also good for your RV, so you need to keep your system from getting too hot.
You should not also charge for too long. Aside from these things, you should replace electrolyte levels and check the water levels from time to time. For its water, you should only use distilled water to avoid the calcium sulfation that regular water can cause.
Final Thoughts
So, the next time you're thinking, "do I need a battery for my travel trailer," you know the answer. Yes, you need one to keep many appliances and systems running. It is also one of the most essential components of a travel trailer not to miss if you have a mobile home. And if you have it, be sure to keep it working at its optimal conditions by following the tips shared earlier.