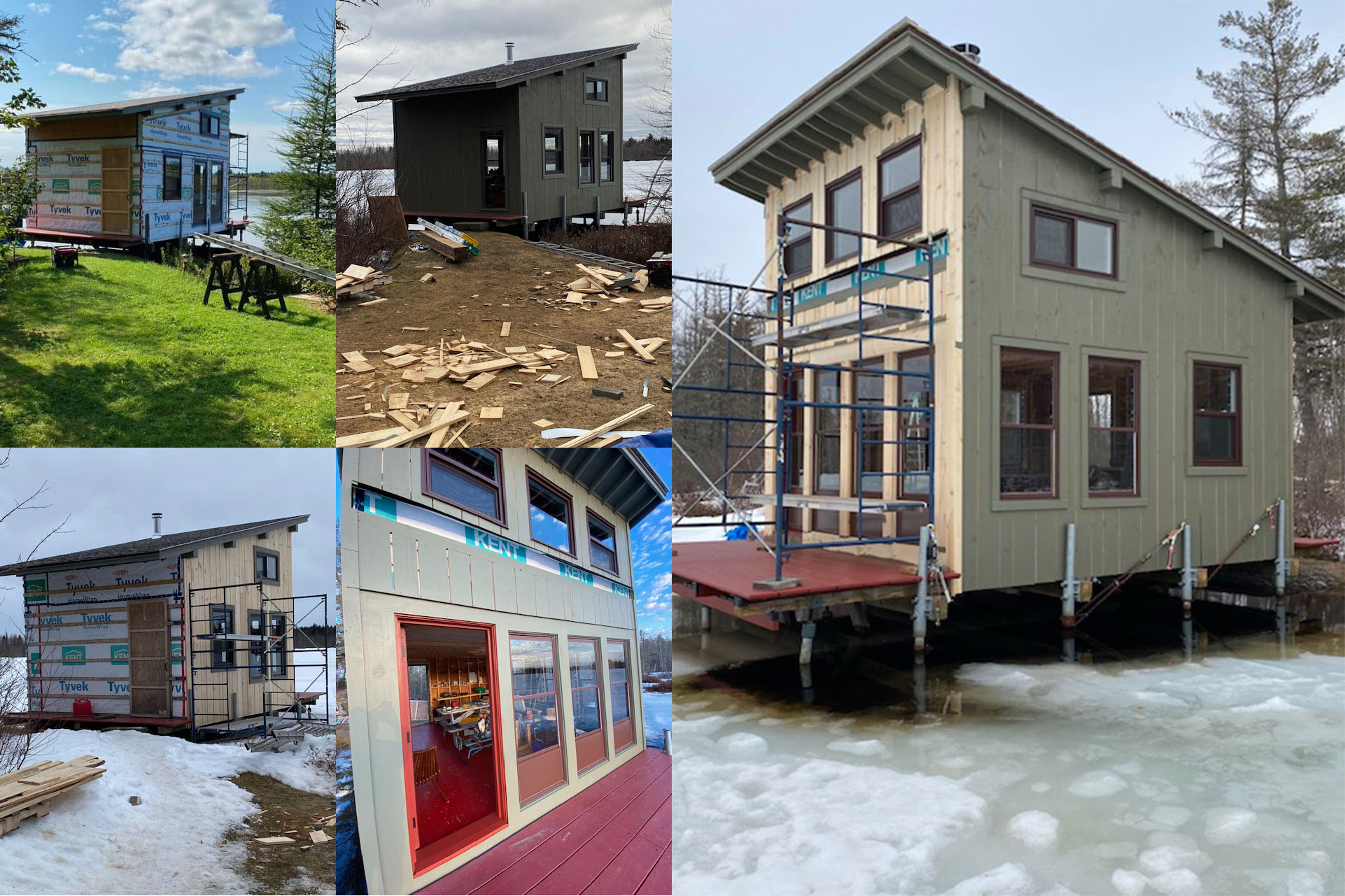 We're excited to share an update from Ben, a dedicated self-builder, as he progresses on his water cabin project. Despite balancing his farm responsibilities, Ben's passion for craftsmanship shines through in every detail.
While the cabin isn't finished yet, Ben is already enjoying its benefits. Next, he plans to add battens made from reclaimed pine boards, enhancing both aesthetics and durability.
Follow Ben's journey as he continues to create a lakeside retreat that blends craftsmanship, sustainability, and personal fulfillment.
Good morning Joshua,

As you know my water cabin project is a slow one as I have to focus most of my time on my farm which is my livelyhood. However, i love working on the cabin when I have time and am allergic to sloppy work so I'm going slow. Although not totally finished we can already use it 🙂 Next step is to add the battens which we cut and stained inside a garage. On the front deck facing west, the lowering sun makes it to hot as the water acts a reflector, we will add a slopped roof over the deck later. The adjustable legs have now stabilized having reached solid bottom following 1 year of fast sinking and 2 years of very slow sinking. Adjustments were easy and took 3 hours. An interesting observation is that the sunken metal legs conduct bottom ground heat into the water volume under the cabin causing a delayed freezing by 1 month. The frozen ice remains thin and undamaging to the structure as convection activity under the ice sheet lasts all winter. 

Here are some pictures of the board and batten siding we are installing. They are from large pine boards milled from damaged trees. The stain is opaque Sikkens.

As you can notice working on the spring ice is easier!

Although your original design is more aesthetically pleasing and proportionned we enjoy the extra head space added in the loft.

Best

Ben
Older reports from DIY builder Ben: