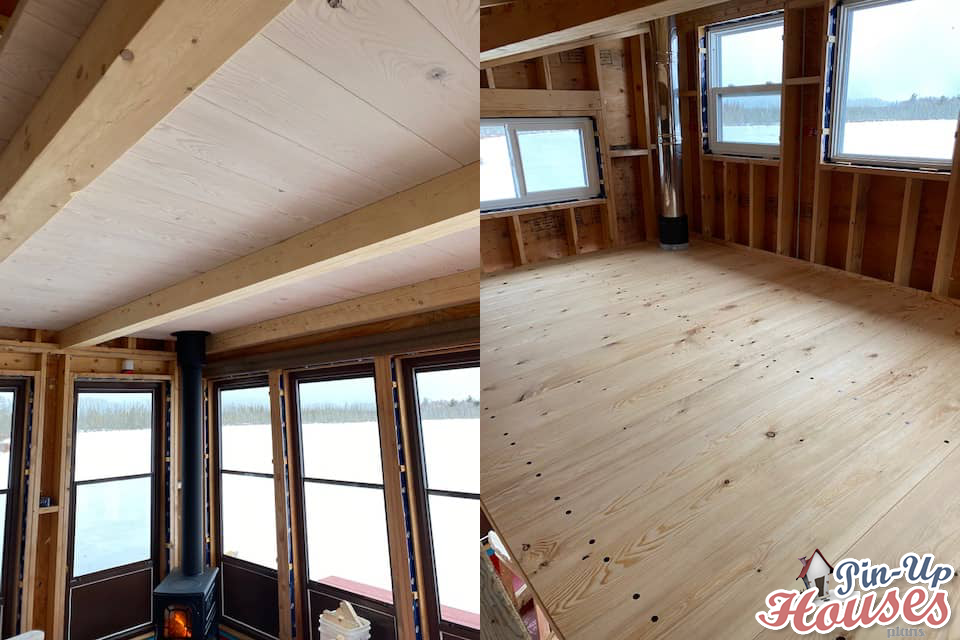 Last year Ben sent us a lovely report on his building of the Marlene cabin. His construction is specific because it is above the water level. In other aspects, it is the Marlene cabin as we know it from our design. He has already started tweaking the interior details this year. Feast your eyes on this romantic little building in a breathtaking dreamy location. With his permission, we are publishing his email and the pictures he sent us. Thanks to Ben
Morning Joshua,
Thanks for the mail. Since I am still learning the construction trade my initial Marlene project is slow as I want to do good work. But it is enclosed so we use it all the time:)
Since our last mails i've completed a cedar shingle roof, installed a nice wood stove and the loft floor / ceiling crafted out of recycled hemlock beams. The ceiling ( under) is whitewashed with diluted white latex and the loft floor is polished &oiled. I am currently working on pine, board and batten siding.
Have a nice day, Ben