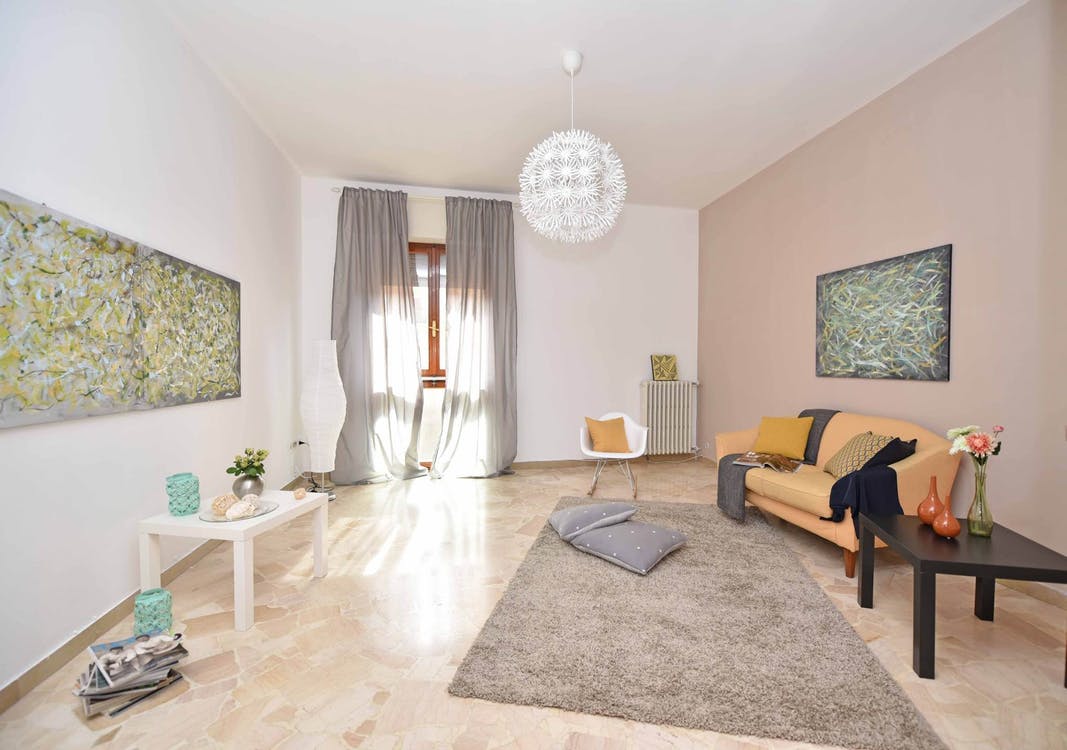 If you live alone or with a partner, a tiny house may be all that you need. It's going to be spacious enough to allow you to live relatively comfortably, but small enough to easily maintain. While it will be challenging, decorating small spaces is not impossible, and there are interior design principles that help you maximize the space that you have. In this article, we take a look at how carpets or rugs can be used to make your tiny house look bigger.
Choose lighter colors
When it comes to interior decorating, colors play a very important role. Lighter colors are generally used to visually extend space and make a room look bigger, likely because they reflect more light than darker hues, reinforcing a more open feeling.
Light colored carpets or rugs do come with a disadvantage, though, as stains and dirt are more visible on them. However, a professional cleaner can fix this issue in the rare case of a spill or stain. Rug and carpet cleaning is a specialized task that you can entrust to pros like those from emeraldcarpetcleaning.ie. They have the experience and tools needed to get the job done well.
Do away with patterns
Patterns are not really suited for smaller spaces, usually contributing a busy or noisy look to a space. If you really want to have patterns on your carpets, choose those that are subtle, or those that don't contrast strongly with their background. If possible, an embossed pattern is best.
Lines or stripes are also welcome. Horizontal lines visually highlight the width of the room, while vertical lines make the room look a little longer. Be careful with this, though; if your wallpaper already has lines, it's best to just keep the carpets and rugs plain.
Cover the whole floor area whenever possible
Making a small space look larger relies on the principle of visual continuity. Bordered area rugs can disrupt visual continuity and add breaks, making the room look a bit crowded. A broadloom carpet, on the other hand, can give this continuity. It usually covers the floor from wall to wall, giving the eyes no extra starts and stops.
When using area rugs, be mindful of proportions
Not everyone is going to want or enjoy wall-to-wall carpeting. If you prefer area rugs, be mindful of its size in proportion to the space you have available. If it's too small, it will make the room look disjointed. If it's too big, then it will just cause overcrowding. It will be a much better option to have your rugs custom-made. There are a number of online rug stores now that allow you to do customizations.
Due to its limited space, a tiny house is not going to be very overwhelming to decorate. However, even small spaces have design principles that they must adhere to. Just be mindful of these principles, especially the ones discussed here, and your home will still look amazing.
Are you an interior designer and ready for the next step in your career? Here you can find relevant jobs from thousands of resources.