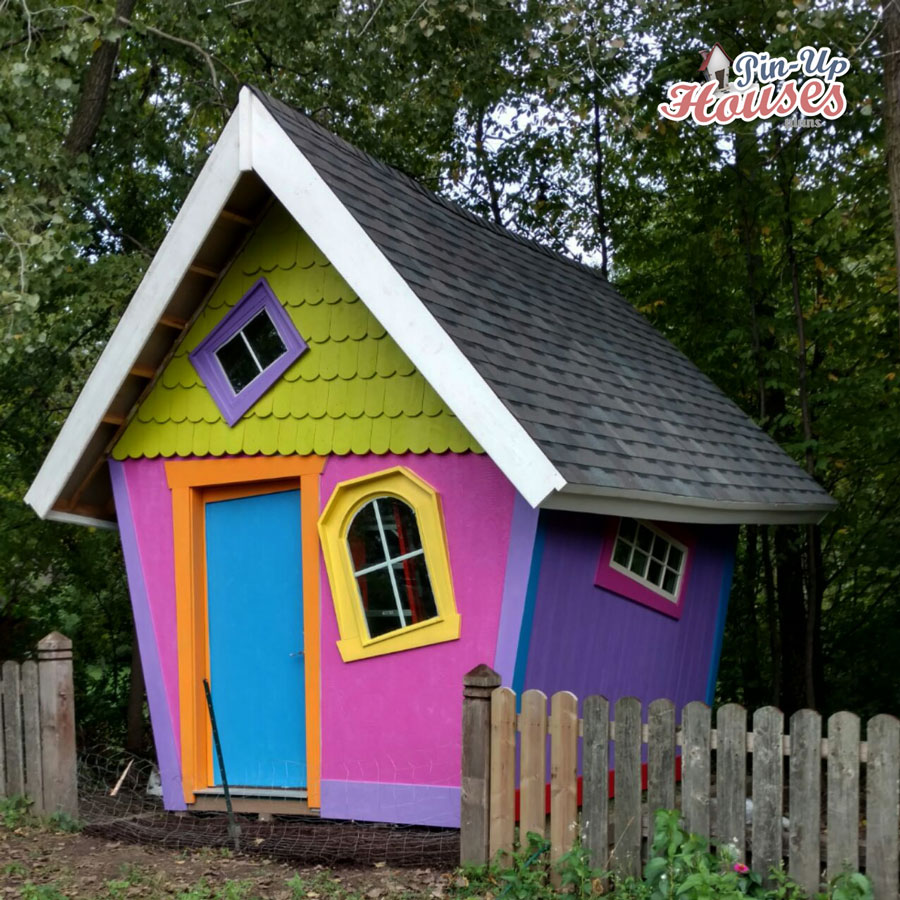 We have not presented any of the products built based on our micro homes plans in a while, have we? Well we are going to fix that now. Today we have another crooked playhouse plans, except this time the playhouse was turned into a crooked shed. Why not, looks pretty cool! We are very grateful to Stuart for sharing the photos with us.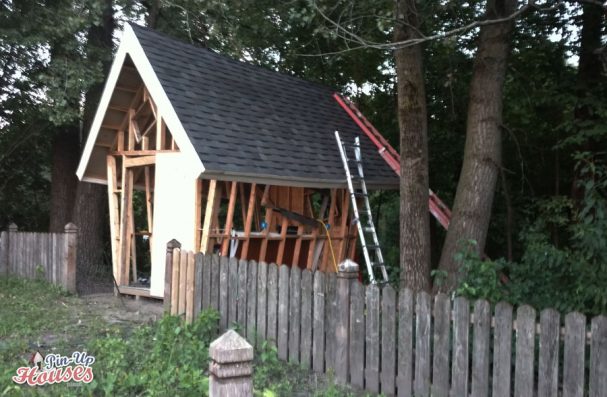 So here we can see construction progress following the shed blueprints. A foundation slab holds the timber frame creating the entire structure. The walls are tilted towards outside to get more interior space, there is a front entrance, window on each of the remaining side plus one in a loft space right above the door. The OSB boards cladding for the walls is slowly going up as well. But we are already most in love with the roof! Very neat and beautiful job with the roof sheeting and the roof shingles.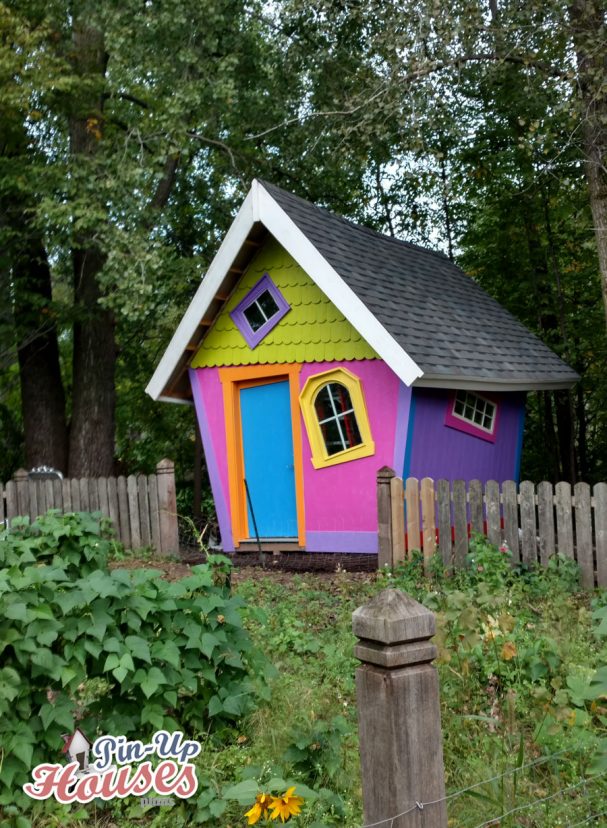 And here you can see the crooked shed in all its beauty! The gable roof is still our favourite part – the shingles just look very elegant. But the colours follow closely by! Each side, each frame, the door, the adorable gable end, everything has its own and yet they work so well together. Funky addition to a garden, don't you think? We do!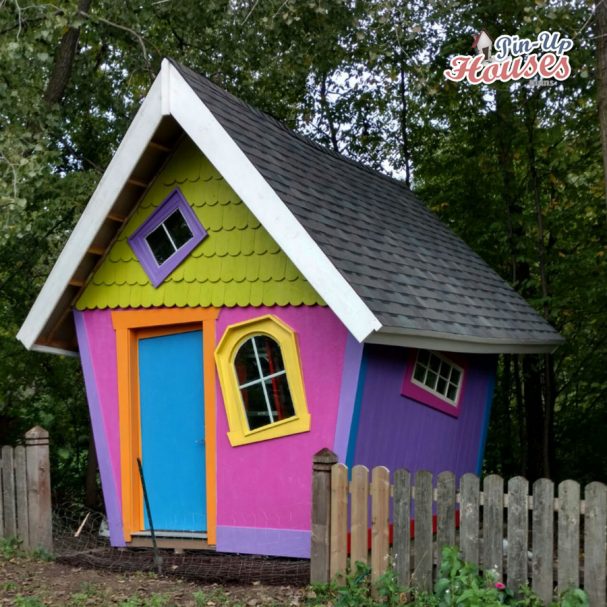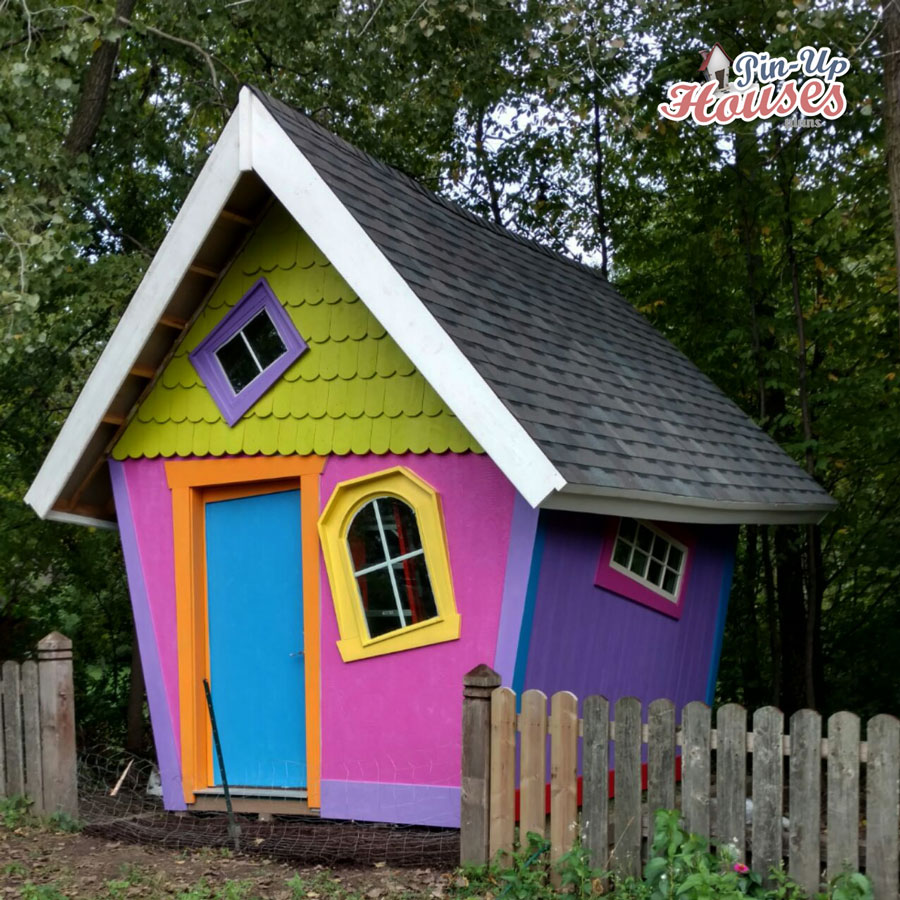 Would you like to have one as well? It is easier than it may seem! All you need is browse through our kids playhouse plans or shed plans and see what will catch your attention. They are all understandable easy to build construction plans with all the dimensions and instructions. However if you still feel uncertain about DIY timber construction, we have a book guide just about that! Our How to build a tiny house will lead you through every step of small house or shed building process and provide many useful information, photographs and illustrations. Available to order as printed version or electronic copy right now, right here.