How to build a gable roof framing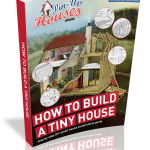 During the construction process of your new tiny house, cabin or cottage, you will need to decide what kind of roof you prefer. There are many types of roof trusses. Factors, which influence their different shapes are mainly the region and local climate and available materials. Gable roof is among the most traditional shapes, especially in Western European dwelling they are an important element in the archetypal image of dwelling and its history runs back to the first pioneers of agricultural lifestyle.
Gable roof, also called pitched roof, has a symmetrical shape looking like an inverted V. This appearance is determined by its most obvious advantages: roof rafters supported above one half of the span can facilitate smaller members than if they are extended over the entire span as in the shed roofs; and in case of steeper slope of 30-45° snow does not usually hold on the roof too long and so there is no need to worry about higher load during the winter. Another positive aspects of gable roof are easier and thus more cost effective construction and additional space for attic or vaulted ceiling.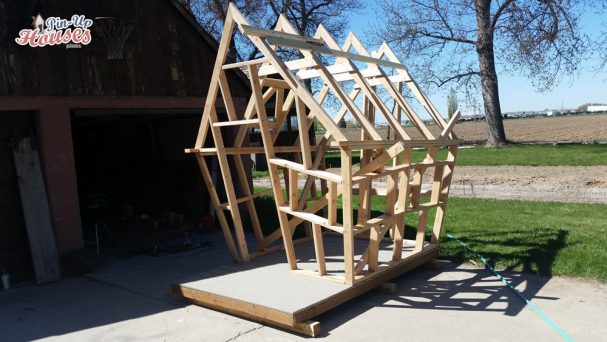 Gable roof elements and connections
The main elements of gable roof framing are pair of roof rafters and collar tie. That is a horizontal member connecting the opposite rafters in their upper third, which maintains the angle between the two rafters and prevents them from separating. In case of smaller roofs, a collar tie can be replaced with bracing boards of a triangular shape installed in the peak of roof, made of OSB, plywood or particle wood. The other horizontal members of a roof framing, which connect the rafters at its half or bottom and support the entire roof frame to better resist the load, are rafter ties (or tie beams).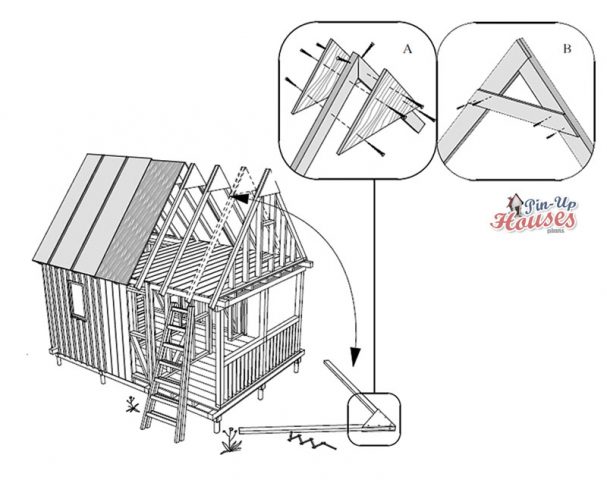 A) Pair of roof rafters secured with OSB or plywood boards
B) Pair of roof rafters secured with collar tie
There are other possibilities of rafter connections. The opposite rafters can be connected at the peak with carpentry joints strengthened with screws or nails. A better overall rigidity can be maintained through a ridge truss, which connects all pairs of the roof rafters and is anchored to the perimeter wall structure. This can be combined with using the collar ties.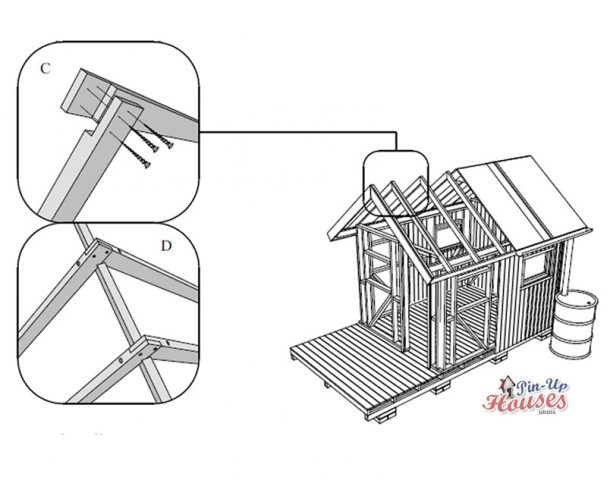 C) Roof rafters secured by carpentry joints and screws
D) Roof rafters secured with ridge truss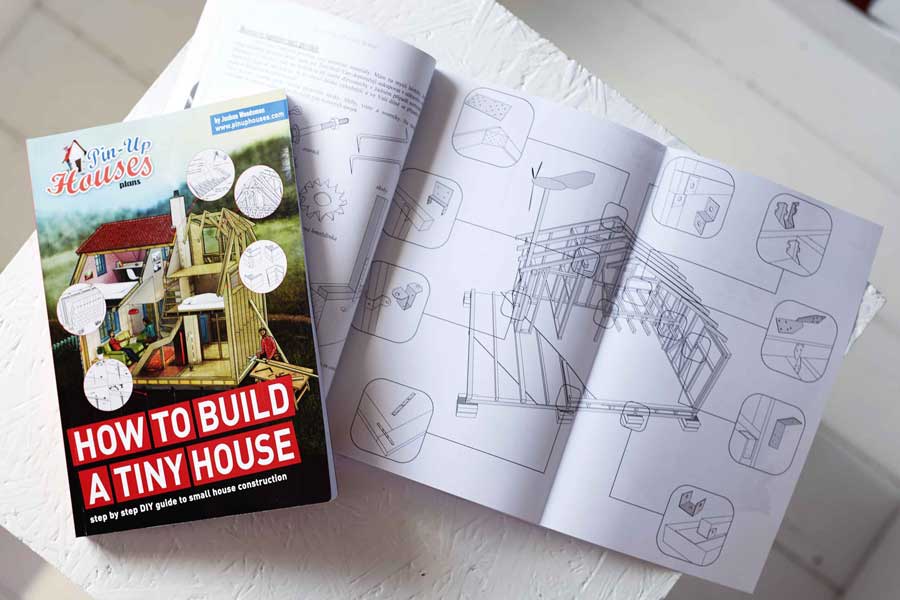 Another know design option is having a continuous ridge truss supporting the individual rafters, which are attached to it by metal carpentry metal fasteners. This provides probably the most solid connections, but it is also more expensive one because of costs of the metal fasteners.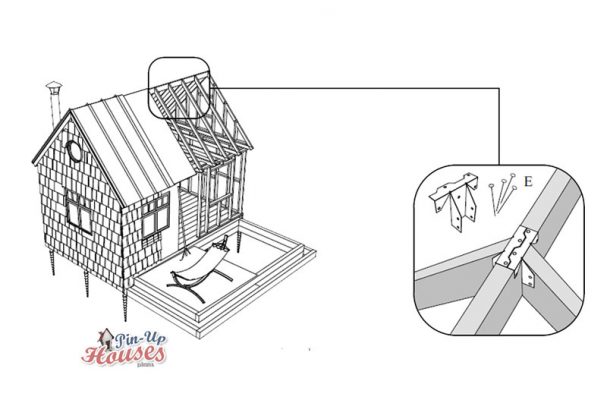 E) Individual roof rafters attached directly to the ridge truss with metal fasteners
Types of gable roof design
The triangular portion of wall in-between pair of rafters at the end of roof is called gable, gable wall or gable end, although the two latter often refer to the whole side of the building, including gable and the wall below it. Some sources distinguish between an open gable roof, where the gable and wall below it are one complex piece, and a boxed gable roof with clear separation between the gable, which creates one part with the roof framing, and the wall below it. Another type is a crossed gable roof where two gables roof sections are positioned perpendicularly and put together. In Germany or Netherlands, the term wimperg is used, which refers to ornamental gable with tracery over windows or portals, known mostly from Gothic architecture and cathedrals.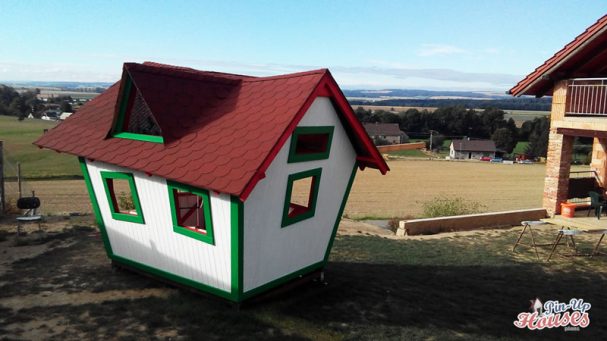 Step by step guide How to build a tiny house
Would you like to learn more about how to build a gable roof? Are you generally interested in DIY timber structures? Check out the How to build a tiny house book, guide full of useful information, instructions, illustrations and photographs, available to order as print version or electronic book here.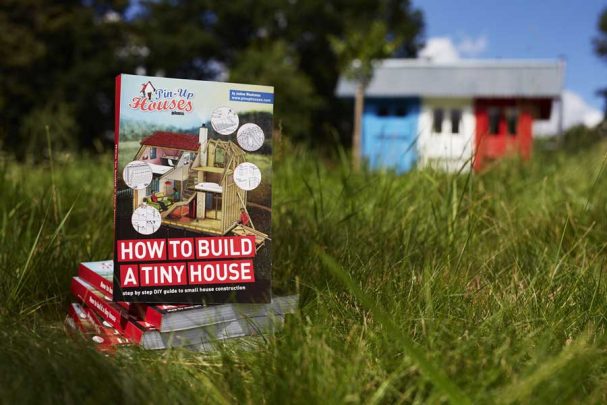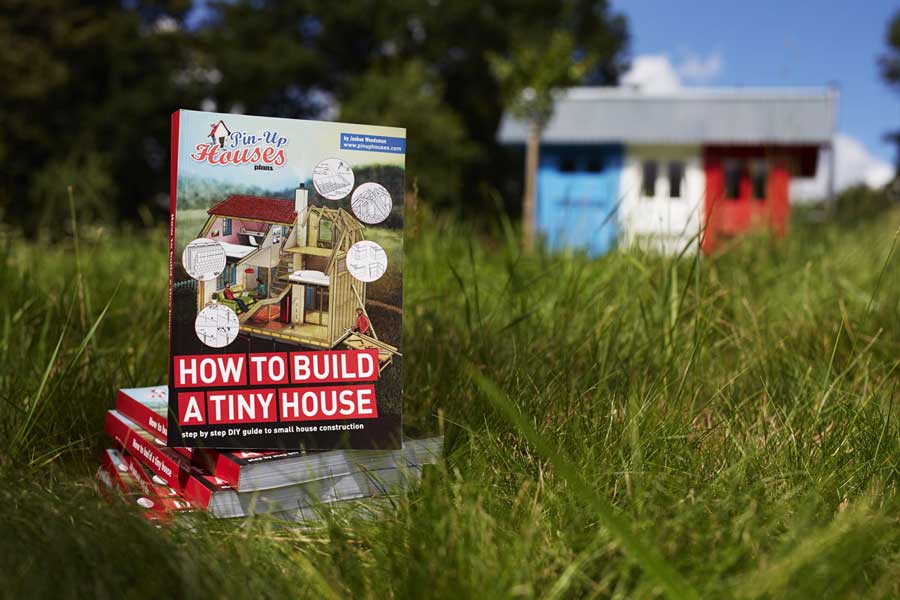 Do you need a building permit? Click HERE