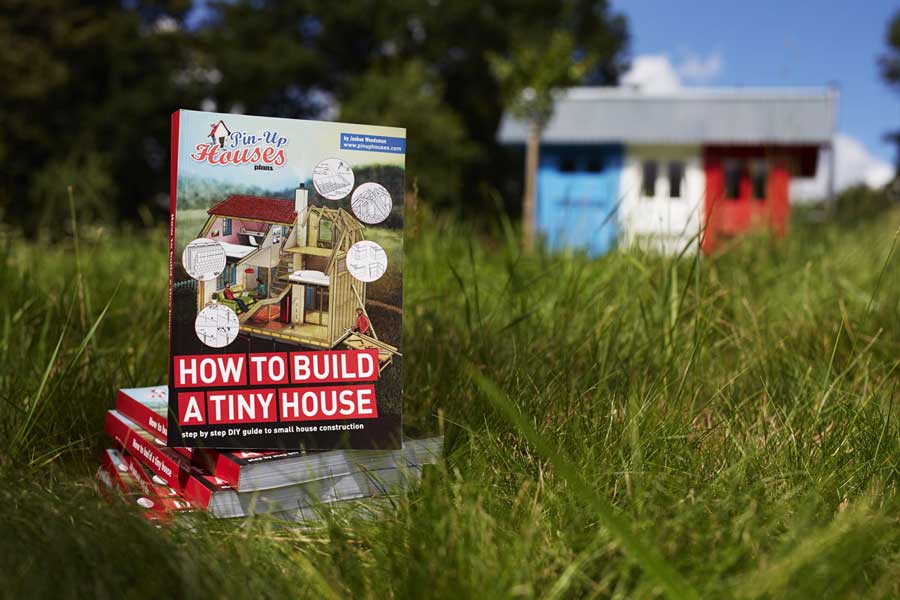 Download press release & pictures of the How to build a tiny house book guide:
How to build a tiny house
We are proud to present to you our first tiny house construction book guide on DIY tiny house construction How to Build a Tiny House. Step by step guidance, illustrations, photographs and more, everything you wanted to know about small houses and their building process.
Author: architect Joshua Woodsman
276 pages
over 1000 illustrations and photographs
step by step manuals
both metric and imperial dimensions
printed version: $39
electronic version: $29
Inside the tiny house construction guide you will find
Why owning a small house and not being exposed to the risk of personal bankruptcy is an advantage
A step-by-step process from foundations to the roof or about connecting your house to public services
Understanding the global construction material supply market and choosing the most suitable material
Detailed illustrations and photographs for easily navigating the individual construction stages
How to fix basic failures on your building
How to understand the basic tiny house typology
And much much more…
You can order a printed version or electronic copy right away here.