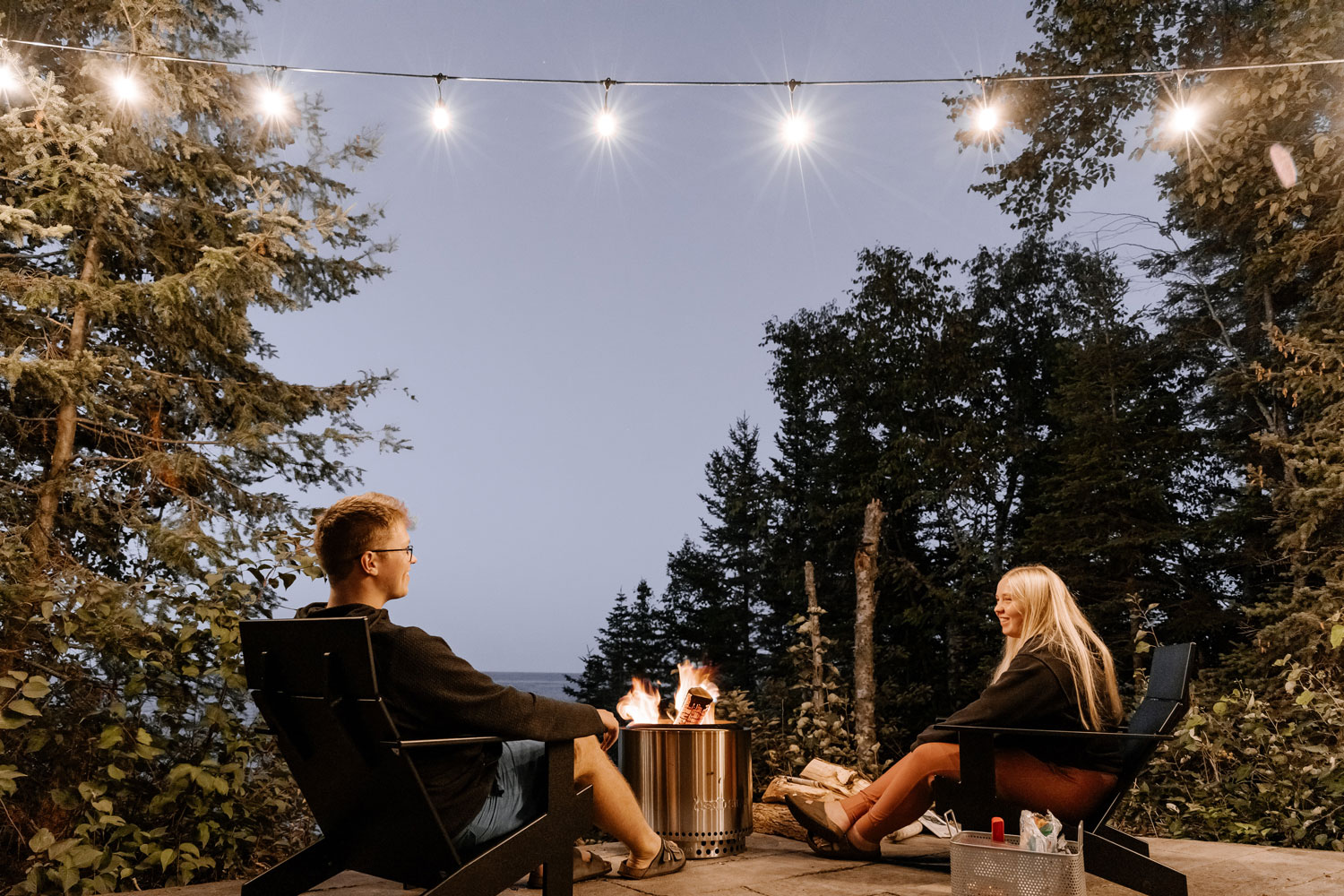 We're here to introduce you to the hottest hang-out spot of 2022, and the best news is that it's in your own backyard. Really. The best place for people to get together is no longer in the living room or around the dining table but instead on your backyard patio. If you're looking to make your backyard the place to get together, take a look at our guide for the hottest patio trends of this year.
Fire pits
It might not seem like it now that we're in the scorcher, that is for the summer months during climate change, but fire pits are quickly getting snapped up. The temperature does dip as the day goes into the night, and many of us don't want to go back inside when we're enjoying nature. Hence, the fire pit. It keeps us warm, looks gorgeous, and keeps the bugs away. Imagine a glass of wine with the girls around the fire pit or a good book. The evening no longer has to end because the sun has gone down.
Bars
As the saying goes, restrictions breed creativity. We saw it in lockdown when people with nothing else to do, no venue to go to, no projects to work on, suddenly decided they wanted a bar. The bar is closed? We'll bring the bar to us.
Some people went simple here and just loaded all their bottles onto a trolley to be stored outside or purchased a cooler, but others flexed a carpentry muscle they never knew they had and got to sawing. And it's not as hard as that might be believed to be. Erect a shed with only three sides, install a bar and add some bar stools, and the hard part is over. Adding the beer tap? We'll leave that to you.
Outdoor daybeds
Patio furniture isn't a new concept, but a few new trends are coming out around patio furniture in 2022, the most noteworthy of which is the daybed. Rather than looking like your indoor daybed, they are usually circular, with enough room to curl up in without folding anything out and often big enough to house three or four people or two people and a few pets. If you're looking for something fun for the patio, find cheap furniture options like outdoor daybeds or other patio options here.
Vertical gardening
There is a genuine love for wall-climbing plants right now and has been for a while. Ivy is taking over bathrooms, hallways, and living rooms; now, shocker, plants are coming to the garden. Wall-climbing plants make for a good option for apartments because you can bring nature inside and not take up a lot of space, but wall-climbing plants look lovely going up the fence or the exterior of homes and take very little maintenance. There are some potential health benefits to being surrounded by plants, as they offer more oxygen and can potentially aid in de-stressing.
However, if you do have a green finger you want to flex, you can tie new plants to panelling or fencing going up your walls.