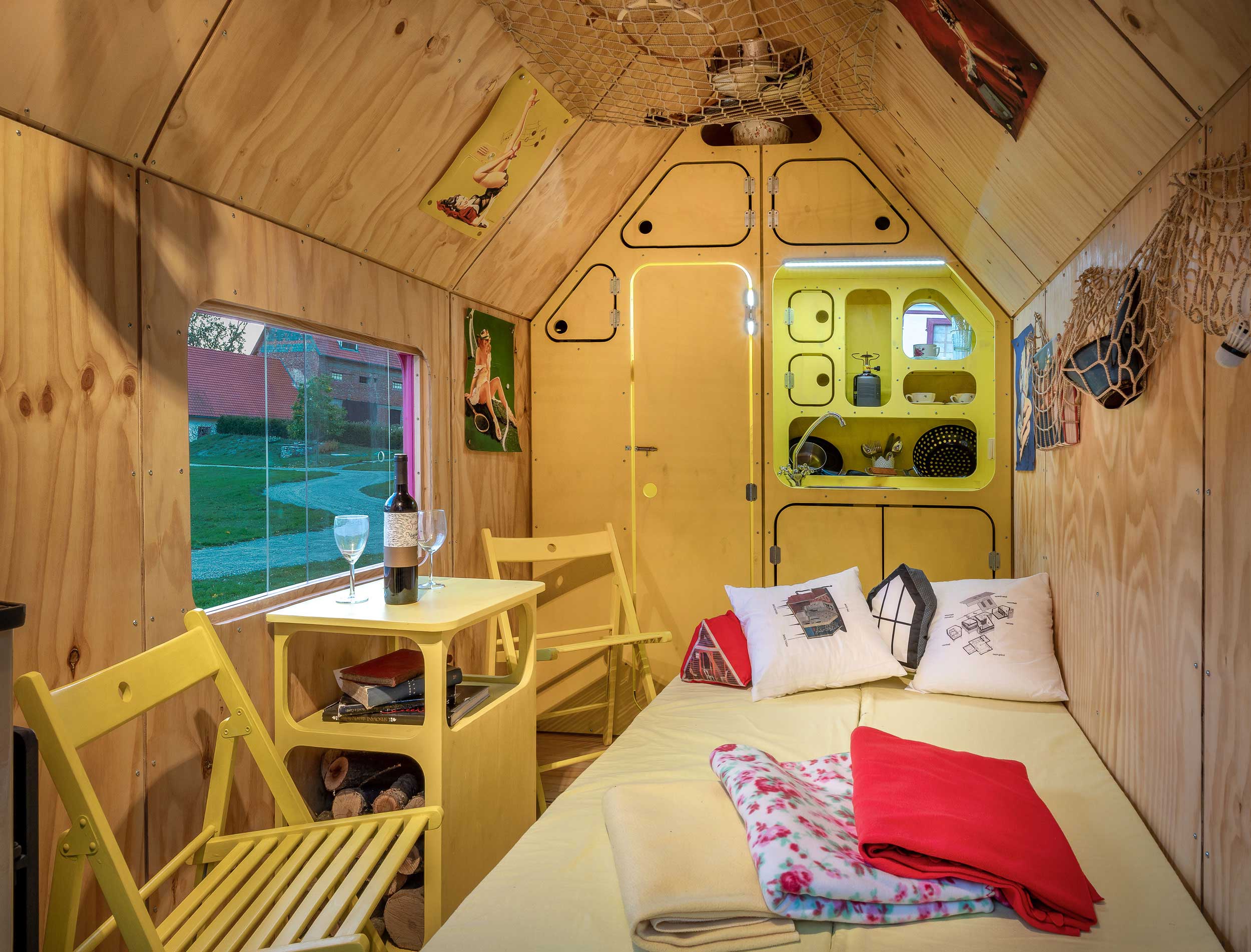 Whether you are trying to add some flair to a smaller guest bedroom or trying to maximize space in your master suite in your tiny home, there are ways to make your bedroom look and feel larger. The use of the space you have is critical to keeping your bedroom from being too crowded and adding efficiency.
Although you can't eliminate the largest piece of bedroom furniture, your bed, there are many design tips that you can utilize to make your small space feel roomier. Smaller spaces need to be simple in design to reduce the look of clutter. Minimalist designs work very well in a small bedroom.
Investing in multi-purpose furniture for your small home from Kasala.com and taking advantage of all your surfaces for storage space, you can maximize your small bedroom space.
Smaller Bed
A king-size bed is excellent for being able to spread out while you are sleeping, but it's not functional in a small bedroom. If your bedroom is feeling crowded, you should consider switching to a queen or double bed. A smaller sleeping surface can open up your room and give you more opportunities to snuggle. As you reduce the size of your bed, you gain over 6 inches of floor space in width and length with each size you go down. That may not sound like much, but as you reduce your bed size, you will gain a significant amount of usable space.
Under Bed Storage
In a small bedroom, storage space may come at a premium. Get creative and start thinking about storing some of your items in places other than your closet, like under your bed. Under-bed space is often overlooked when it is actually a useful space that can fit many items. Invest in low profile wheeled bins to store extra clothes, blankets, and shoes that can be easily accessed when you need them.
Mounted Lighting
Living space in a tiny home can be minimal. Adding items like bedside tables may not be a necessary addition to your cramped bedroom space. If you need a place to put a bedroom lamp, try mounting one on the wall and skipping the side table to free up extra floor space. Swivel-hinged lamps can be easily mounted on your wall and moved easily where you need your light.
Use Your Walls
Floor space isn't the only place that you can use for storage. In a small bedroom, you need to consider all surfaces as storage space. Mounting shelves on your walls or suspending hanging shelves and hooks from your ceiling can provide convenient storage areas without taking up room on the floor.
Purge Your Closets
When you have a small bedroom, likely, your closet is also going to be on the smaller side. If you have to cram your wardrobe into an overstuffed closet, it's time to think about purging out your closets. It's always a good time to take inventory of what you have in your closet. Donate, throw out, or repair items that you no longer wear and clear some space for your favorite things.
Having a small bedroom doesn't mean that you can't be cozy and comfortable in your space. Consider some of these design tips to help you maximize space in your small bedroom.