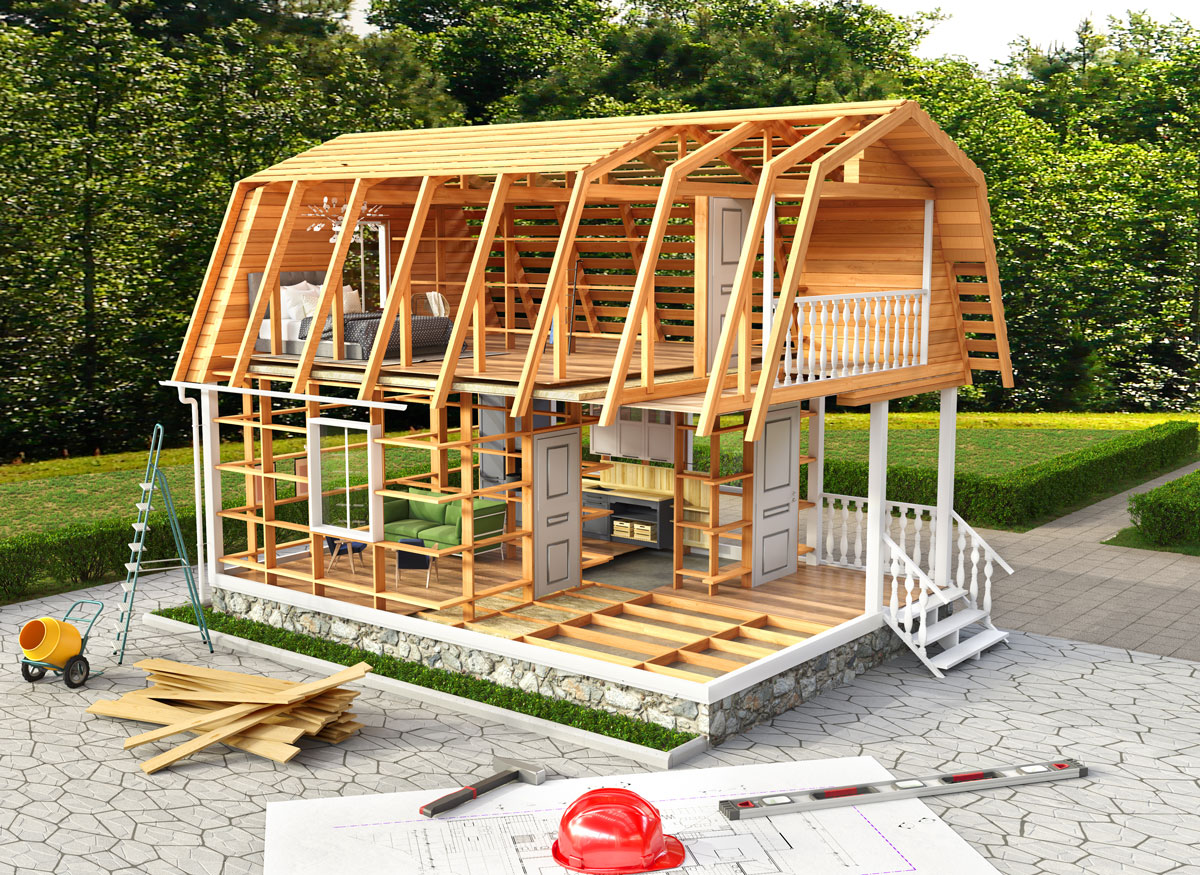 Nowadays, more and more people are becoming interested in building their own tiny houses. Why? Because it's simple, looks great, and has everything you need under a small lot. Also, it's less expensive compared to traditional houses since it only occupies a small land, uses fewer construction materials, and require a minimal amount of labor. 
Building a tiny house is similar to any other home. It needs a skeleton known as the 'frame,' which provides support and shape to your home. Not choosing the appropriate materials and improper installation of this may compromise the structural integrity of your home, which may lead to a lot of damage and costly construction expenses. So, proper research and planning are needed for tiny house framing.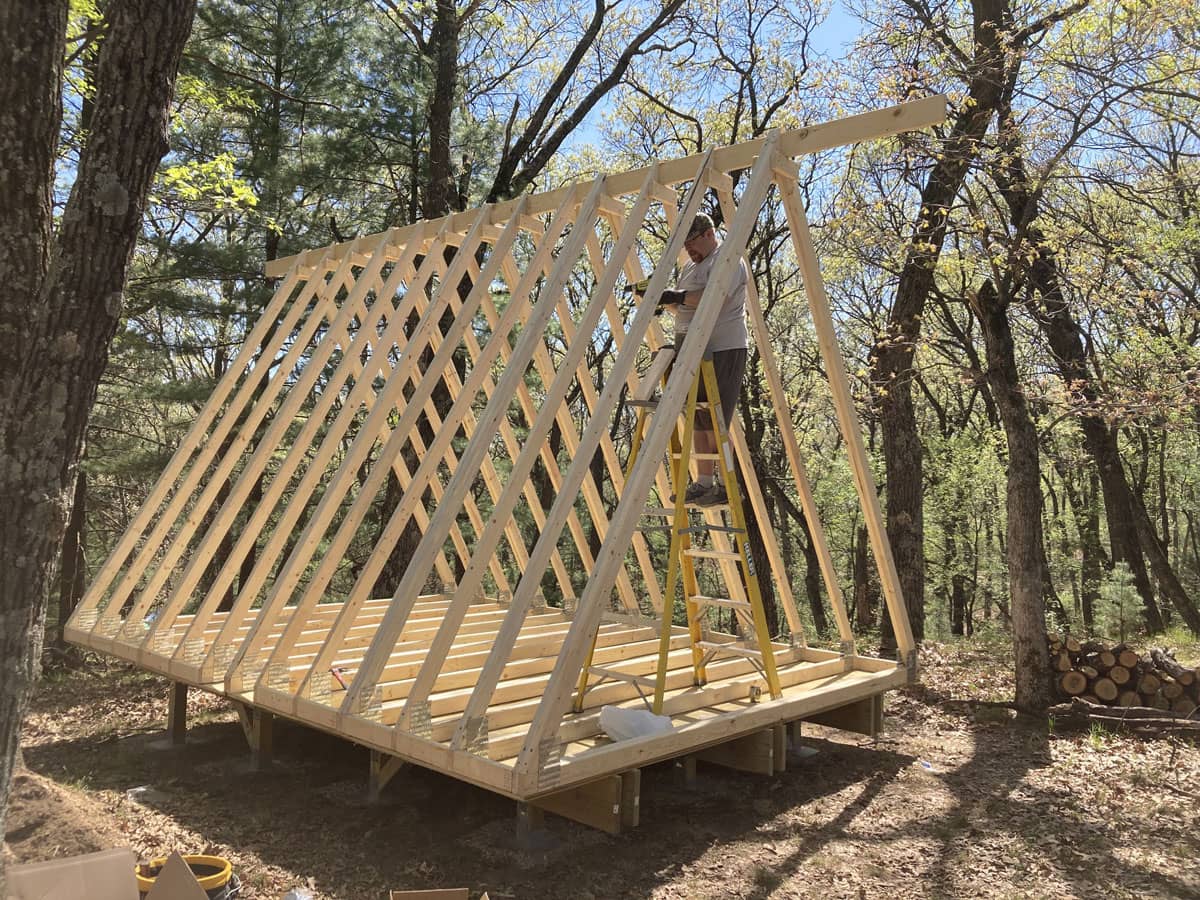 When it comes to tiny house framing, there are two things you should focus on: the construction materials and the framing types. We will discuss both further in this article for your guidance. Read on for this insight.
What Are The Types Of Framing You Can Use For Your Tiny House?
Unlike framing a traditional house, tiny house framing gives you more options. To help you decide which is better for your home, below are some of the framing styles you need to learn;
Prefabricated framing uses customizable kits (premade metal building supplies) to construct your home however you want it to be.
The process begins in the factory, where the metal frames will be created based on the specifications you and your builder have agreed upon. Then, the prefabrication process begins. The factory will mold, cut, screw, and nail the metal units and high-grade lumber.
Once the frames are ready, they'll deliver them to your home together with the instruction manual for installation. The resulting structure will be more accurate, secure, and insulated. Of course, it all comes with a hefty price.
Also known as traditional framing, this type is the cheapest and easiest way to build a structural frame. It's also flexible, allowing homeowners to build the house or any establishment they want.
However, there's a catch. Conventional frames are difficult to insulate and seal properly, making them inefficient. Not just that, but they also produce tons of construction waste, which may cost you more when it comes to disposal.
Also known as optimum value engineering (OVE), this framing method is developed for construction efficiency. It means that you'll be able to use fewer materials throughout the process.
Unlike the conventional framing method, the studs are placed at 24 inches on center in advanced framing, allowing you to build your home much faster and save more on cost. The resulting structure will have the strength of a traditional frame but at a lower price and fewer construction materials. Also, you'll have more space for your home's insulation.
Furthermore, many prefer OVE for building tiny houses since it's more sustainable than the conventional framing method.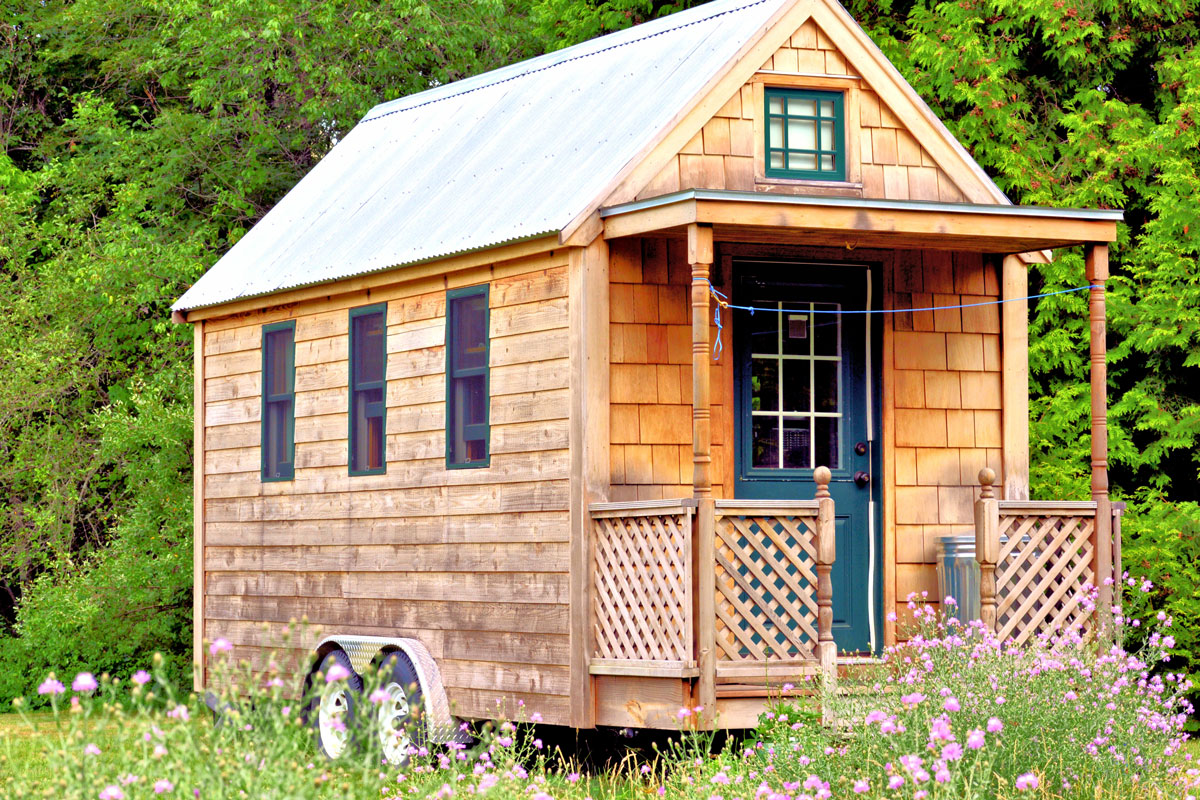 What Are The Materials You Can Use For Your Tiny House Framing?
Here are the materials you can use for the framing of your tiny house:
Steel is a common material for constructing tiny houses, and it's gaining popularity because it's lighter than wood by as much as 60%. Also, it's the most durable framing material you can use.
Unlike wood, steel is fire-resistant, never rots, warps, and never gets infested by insects, particularly termites. On top of that, it's the most sustainable choice since you can recycle it as much as you want. Perfect for a tiny eco-friendly home.
Although it's durable and easy to work with, lumber may not be ideal for your tiny house, especially for a small house on wheels, since it's heavy. But on the brighter side, it still works perfectly fine for tiny homes with a foundation.
Furthermore, lumber is ideal for homeowners who are a bit indecisive about the layout of their proposed plan. With this material, they'll be able to adjust the wooden frame if changes are necessary, resulting in fewer expenses and more savings.
A hybrid is the combination of two materials: steel and wood. It allows you to enjoy the benefits of two different framing materials. You'll be able to experience the warmth evoked by wood and the lightness and strength of steel, letting you get the best of both worlds. It is why many homeowners prefer hybrid materials for mini-home projects.
Final Words
Framing is an essential part of building a home, whether you plan to have a tiny or traditional house. It provides your home with structural support to maintain its shape and integrity.
When choosing a framing type for your tiny house, always consider the budget, sustainability, and the time needed to be fully complete. And when selecting a framing material, assess its strength and lightness.
Based on the discussion above, it'd be ideal to choose an advanced framing method and a hybrid material to get the best of both worlds. However, evaluating your needs is still the best way to find the right framing type and material for your tiny house project.