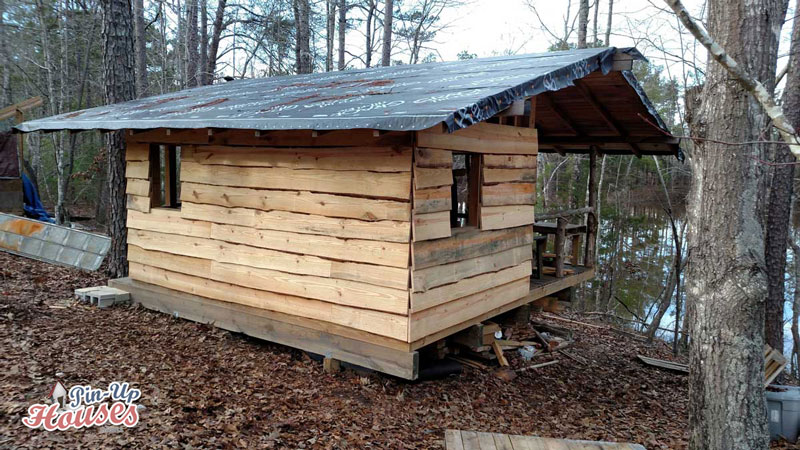 Basic wall frames structures with no thermal insulation
Material:
Battens 1″2″/ 25 x 50 mm
Boards 3/4″ x 4 1/2″/ 20 x 11 5mm
Lumbers 2″ x 4″/ 50 x 100 mm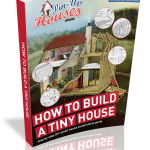 There are many types of walls and simple wall framing structures. One of them, probably the simplest type, is the basic type of wall structure with exposed load-bearing components. Concerning the absence of thermal insulation, this type is suitable for warmer climates or non-residential storage/day spaces.
The structure is also useful for tiny garden architecture designs like garden sheds, playhouses, or relax rooms. This type of structure is generally known as the two by four type structural timber frame, based on the structural elements' diameter (2″ x 4″ /50 x 100 mm). It has spread from the USA to all over the world.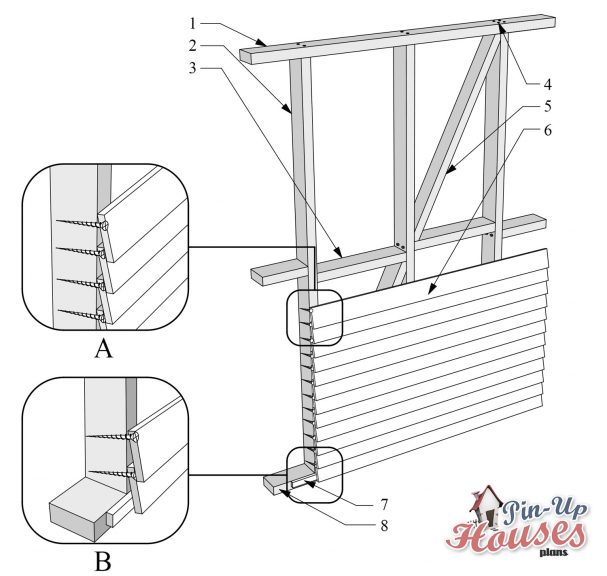 A. Anchoring board to stud
B. End of the lower edge of the cladding
Top plate
Stud
Nogging
Screw
Bracing
Cladding
Batten
Bottom plate
The main part of the wall framing is the load-bearing components: wall plates (top and bottom), vertical studs, nogging between the studs securing them, and diagonal bracing protecting from lateral forces. Unlike in the regular wall profile, there are no additional insulation layers, such as the thermal insulation, vapor-barrier, or rainscreen. Therefore the external cladding is connected directly to the load-bearing frame, usually via screws or nails, making the whole construction process less complicated, faster, and cheaper.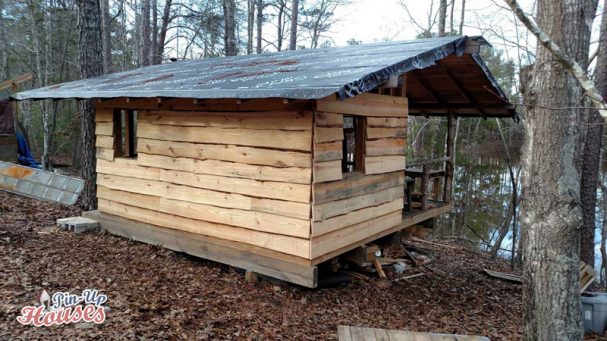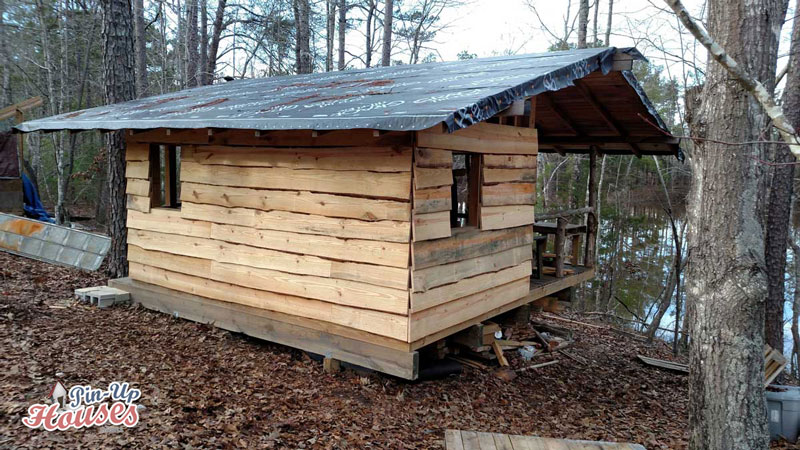 A book about wall construction and others
To learn much more information about wall framing and many other parts of DIY construction, refer to the How to build a tiny house book! Step by step guide with detailed instruction for anyone interested in building and financially accessible houses.