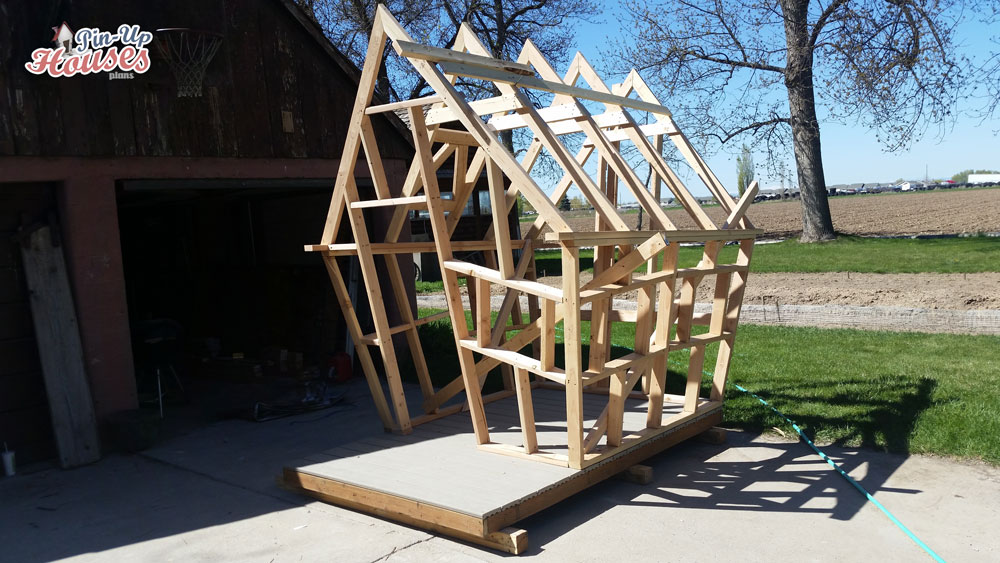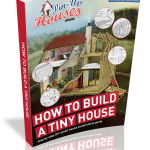 We are always happy to see when any of our DIY plans for low cost constructions end up serving a good purpose. Providing a kids play area is already good enough, of course, don't get us wrong! But being used in a raffle fundraiser is also nice, as in case of this crooked playhouse and project for local Habitat for Humanity chapter, which Steve described to us. Thank you for sharing the photos Steve!
"We used your plans as an inspiration for our playhouse. (…) It was a challenge and also a lot of fun. It is now painted and on display at the chapter office and will be given away at the 25th anniversary celebration in the fall."
So let's have a look at this beauty being put together. First, the main timber frame of the childrens playhouse was built on very simple kind of slab "foundation".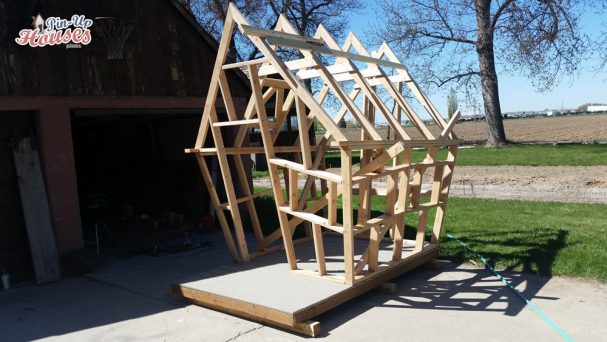 Then walls were created. Our eyes are very pleased indeed with such smooth, elegant and precisely installed timber battens.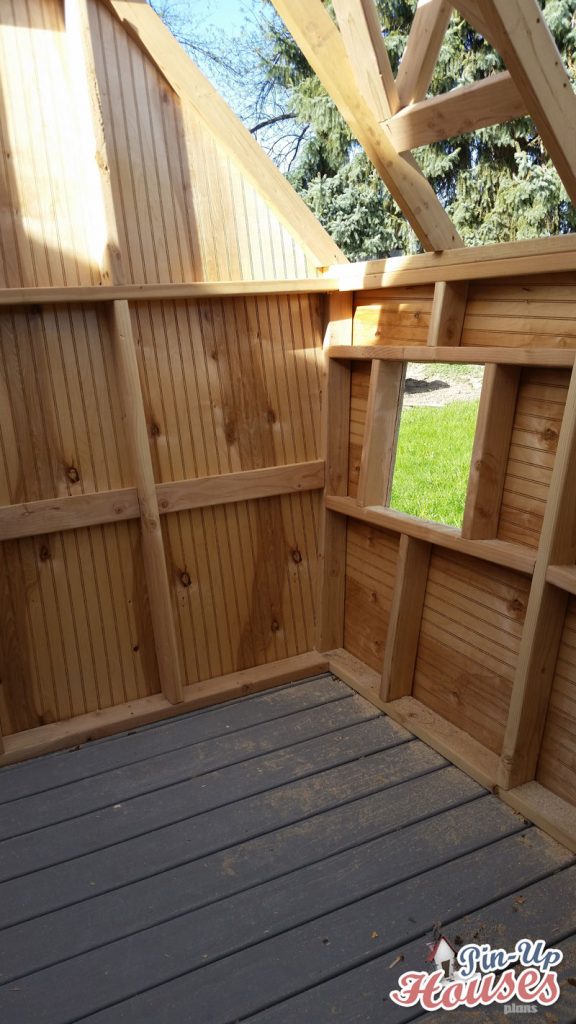 Efficient and low-cost OSB boards were chosen in this case for external wall cladding…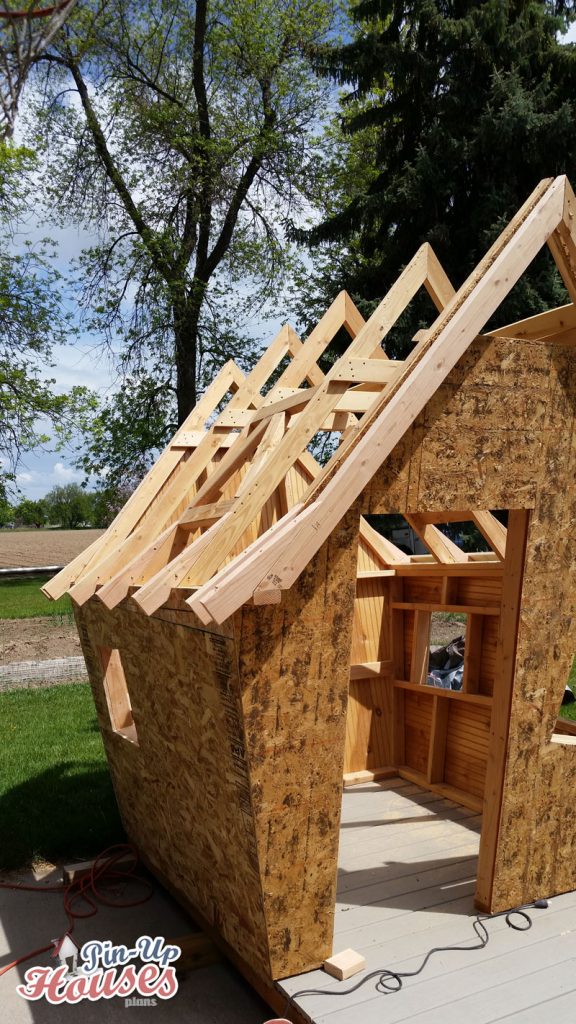 … as well as for the timber roof frame cladding.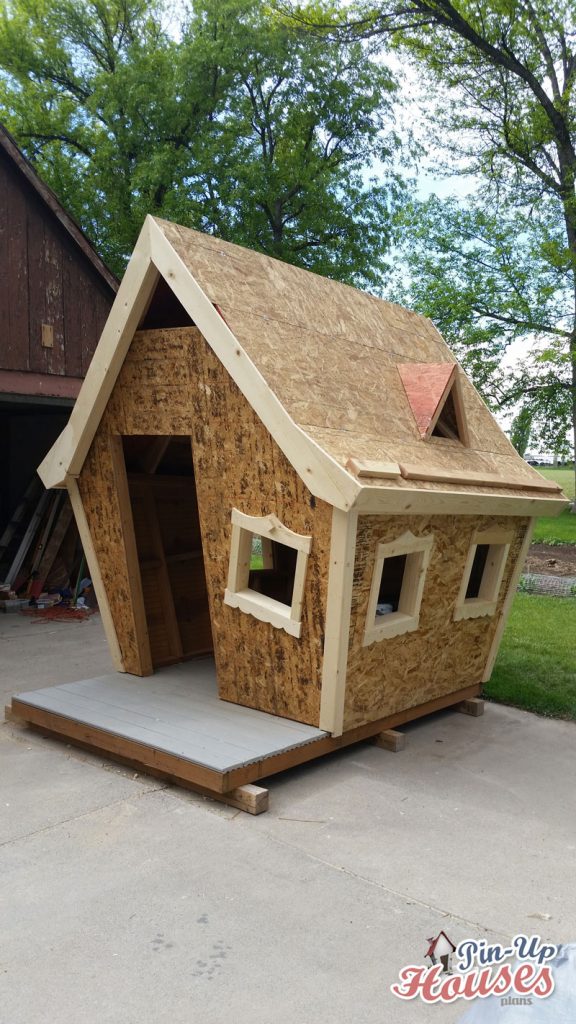 And here is the crooked playhouse almost finished and apparently already enjoyed! We can see a glimpse of doors inside, which will presumably be installed. But our attention is mostly captivated by those colorful shingles on gable wall. We're loving it!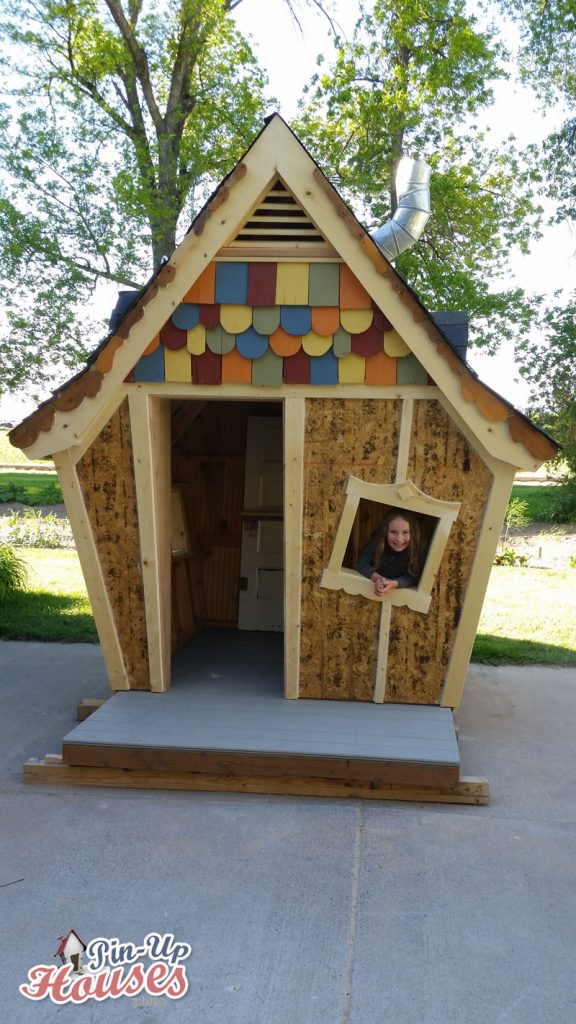 The progress so far looks wonderful and we hope we will have a chance to see a finished playhouse soon. In the meantime, wouldn't you like one too? It is easier than it seems! Just browse through our offer of playhouses (but also tiny houses, cabins or other small structures), order the construction plans, get the material and start building! If you are an artist yourself, you may use our plans as an inspiration and modify as much as you wish. If not so much, just follow the detailed instructions, which come with the plan, and don't worry about it! Or if you really do, we also have a book How to build a tiny house full of useful advice and step by step guides regarding small houses construction. You can order a printed or electronic version here.