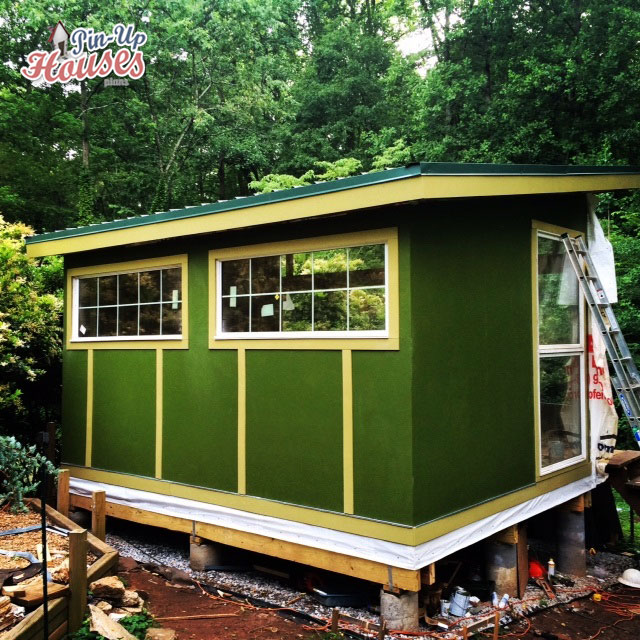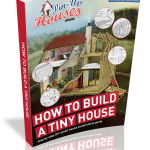 It has not been that long since we introduced wood cabin Candy last time, remember? Now we are going to talk again about Candy, a different one, on very lovely looking place surrounded by trees and forest.
She is still under process of construction, she is not finished yet. However already have some pictures, which we can present to you to give you another idea of what can our plans of tiny houses, cabins and cottages end up looking like. Thank you Stephen for sharing your photos! And do not forget, we are still very curious to see the final result.
Anyway, everything has to start with a foundation. Well maybe not everything, but a stable small house certainly does. What types? It depends, but in this case they are concrete pier foundations to support the elevated first floor of the future wood cabin Candy.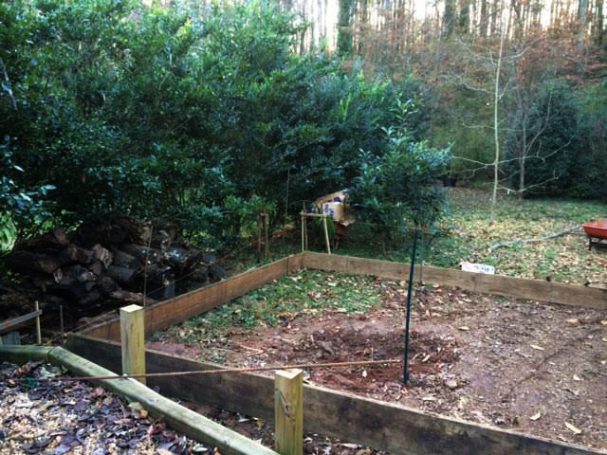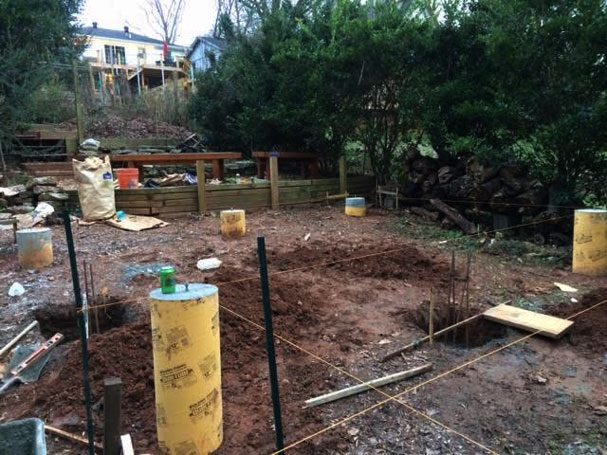 The concrete foundation apparently went all well and there were big plans afterwards.
"I'm done pouring the foundation piers and will begin construction in early March using my friends from Habitat for Humanity. My goal is to have the walls up, windows in and roof on within a day." Stephen
We like big plans and it seems they worked out as they were supposed to. This small cabin Candy has, like majority of our construction plans, structural timber framework and slightly sloped roof. The wall and roof frames are covered in OSB boards, with the latter being finished by metal cladding.
The windows on two sides have been installed too with neat timber lining around them and walls have been cladded and clothed in green finishes. We personally very much like the combination of this particular green and light timber colors, don't you?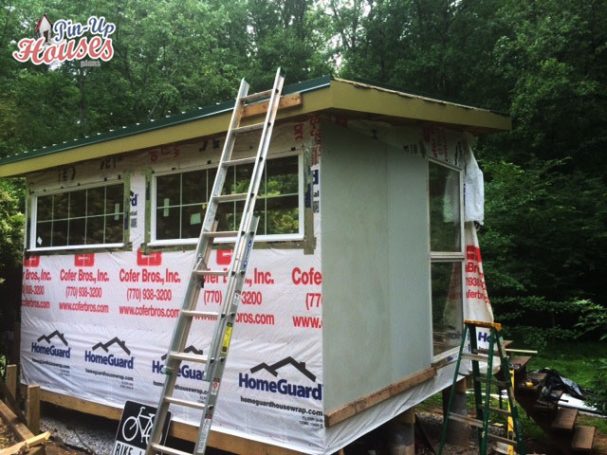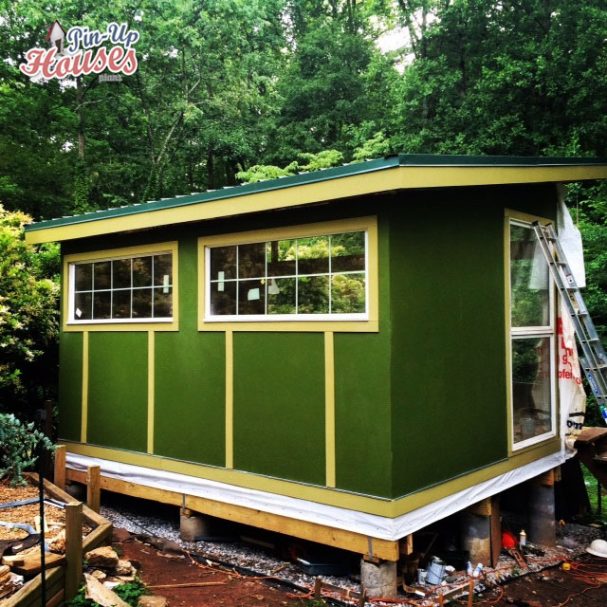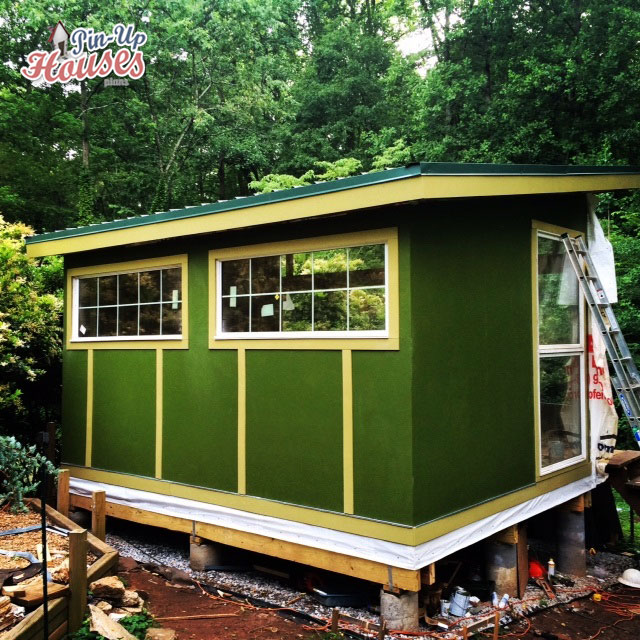 As you may have noticed, the front porch with little site steps is nearly completed too. We also already know that there will be a stove and probably a sleeping loft, which makes it all sound even more lovely.
"The stove is prefect. This has given me an idea for the sleeping loft. My cabin should look very similar, it's governed by the windows I've collect over the years. 1 huge 6×6 and 2 4×4 double pained." Stephen
So there is not that much left for Candy to become a completed and beautiful wooden cabin. This is exciting! What do you think, aren't you intrigued by the idea of having similar little wood cabin yourself? Have a look at our offer of DIY construction plans for many types of small houses. Or are you hesitating and thinking, how would I build a cabin? In that case check out the How to build a tiny house book! Full of advice, instructions and step by step guides. You can order it in print version or as an electronic book right here.