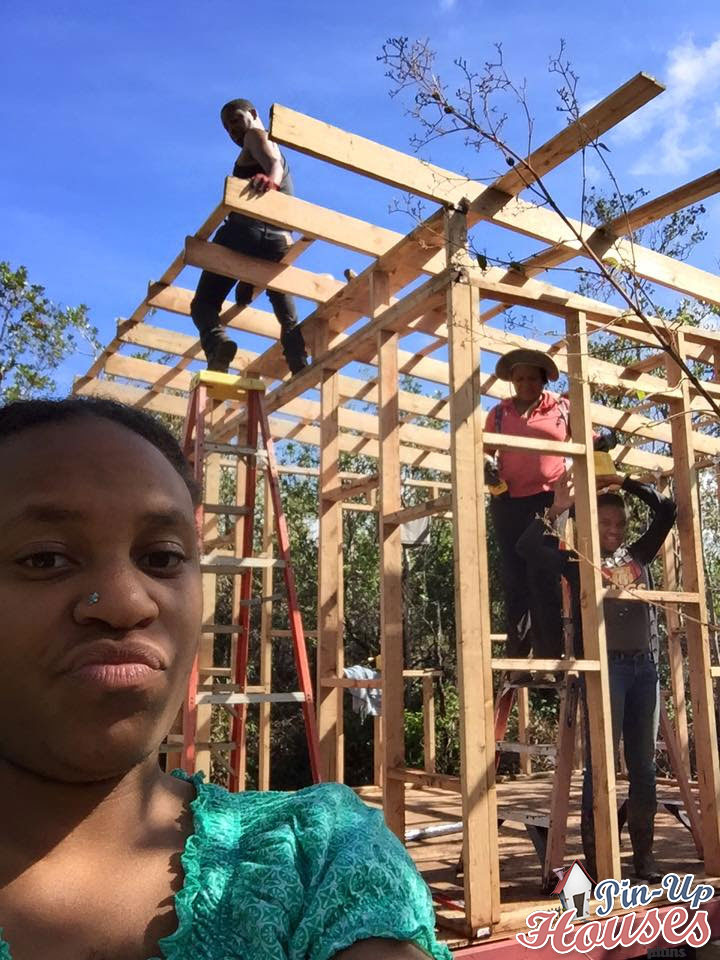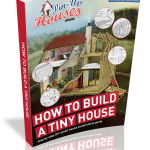 You can build according to our small cabin plans anywhere. At least that is what we like to think, so we are always happy when someone proves us right. This time we will show you that you can build a cabin in the rainforest of Big Island in Hawaii!
Sounds exciting? Well apparently it was, from the very beginning when our customers' hard-drive went corrupt and the purchased plans for cabin Candy were not accessible anymore. (You know, there are two types of people, those who do their back-ups properly and those who have not lost any important document yet.) Anyway it's all good now! Marcella and her family had reviewed everything before and were able to put it together with only some dimensions adjustments. So we can now show the photos to you – thank you Marcella for sharing them!
The environment of Hawaiian rainforest creates some special conditions and requirements, which are reflected on the construction. It is not possible to use ground spikes for the foundations, because they would not penetrate lava rock of the site. The roof overhang needs to be larger to provide better protection against the rain. And there is a very good chance you will need to do lot more cleaning and cultivating of the site than usually. But when you see what Marcella says about it, it sounds pretty exciting!
"Our build included hand clearing the land, removing trees and levelling the site. My husband and two adolescent daughters were beasts, going from raw rain forest to cabin shell in about one week, treading 250 feet through rain and mud with supplies from the cinder and gravel to the wood and roof sheeting after hand clearing with chainsaws, machetes and hand axes."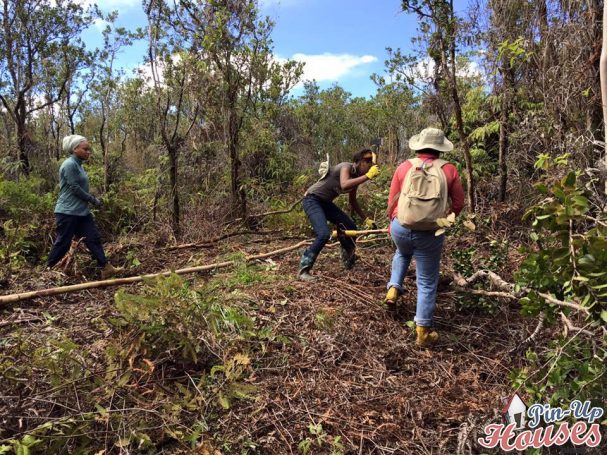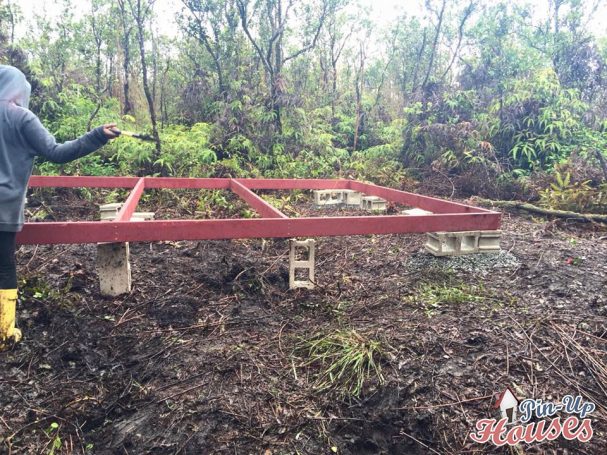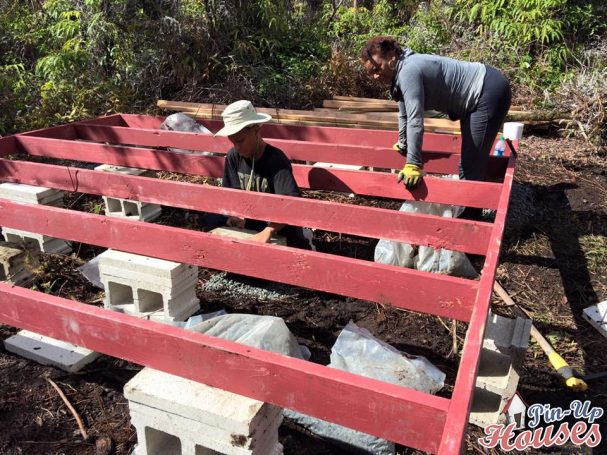 So what do we know about the construction progress at this moment? The foundations are rather simple, made of timber frame and sheets supported by hollow blocks. And the entire timber construction framework is almost up now, so building of walls and roof can begin anytime now and hopefully we can look forward to see more pictures soon!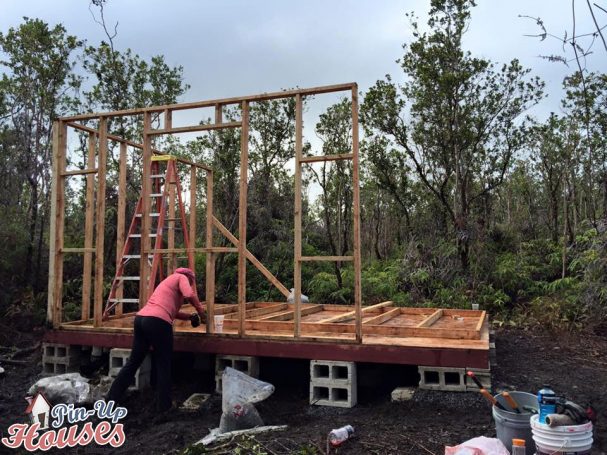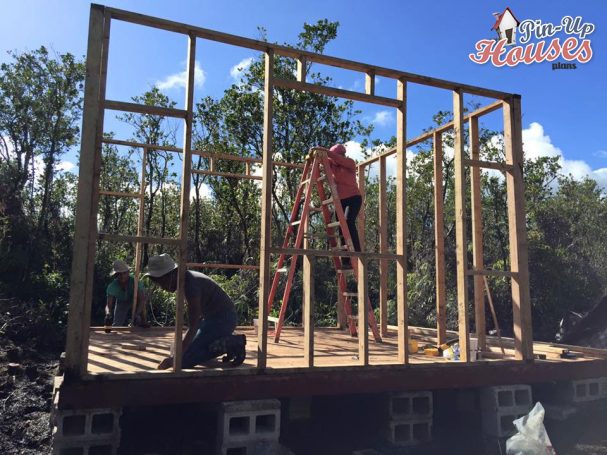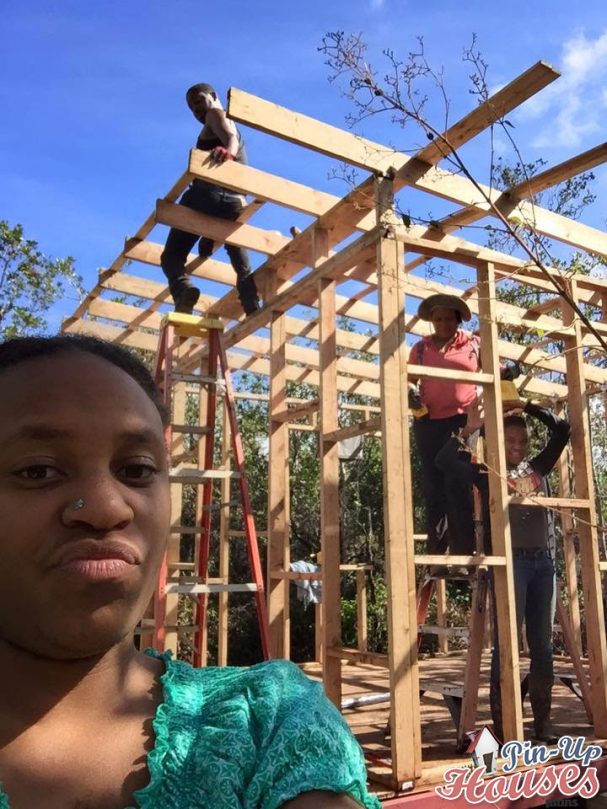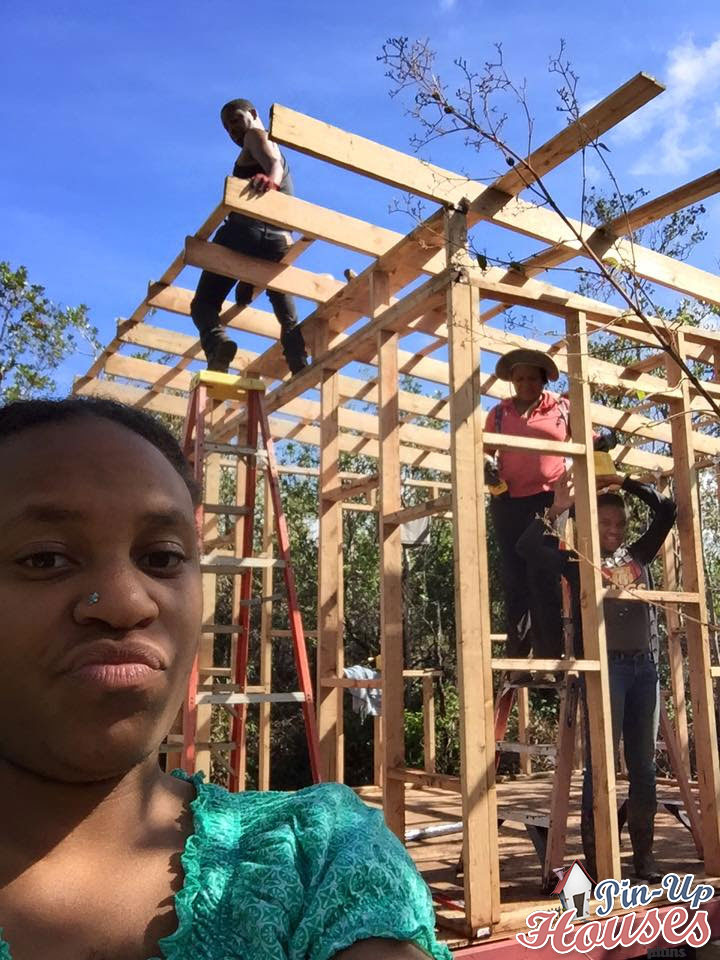 Would you like to learn more about simple and fast wooden houses constructions? Check out our new book How to build a tiny house.