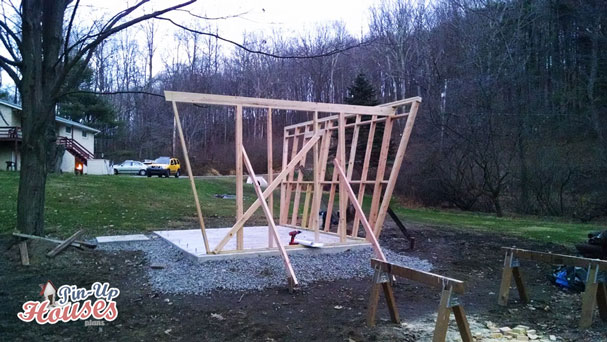 Aspects influencing types of tiny house foundation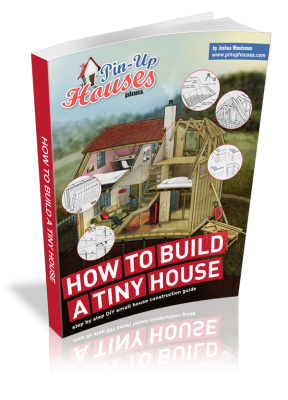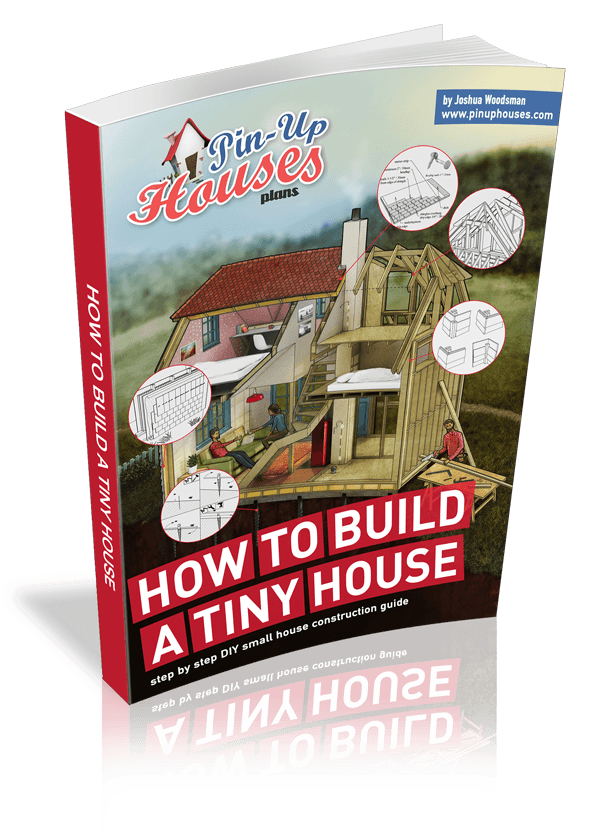 There are several types of small house foundation and it is very important to realise, which one is the best suitable for you start setting out foundations. It is determined by several factors. Do you need a building permit? Click HERE
First and probably most obvious is a size of the building. Light, single-storey wooden structures do not generate much load, which would need to be distributed into the foundations. So in cases of garden sheds, tiny houses or small cottages and cabins, usually only levelling the base to prevent bending and decaying of the building will suffice. With bigger and heavier structures, more attention to the foundations and site factors is required. An expert can advise you on the choice of appropriate foundations, but often a skilled experienced laymen should be able to do it themselves.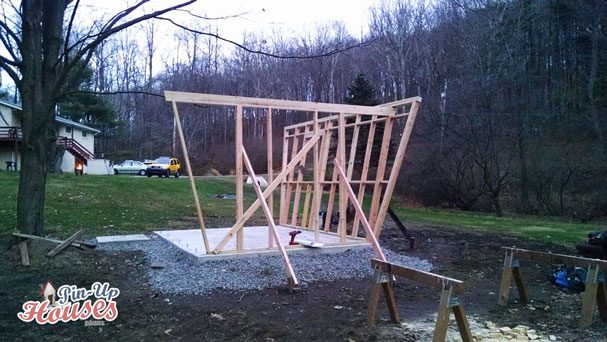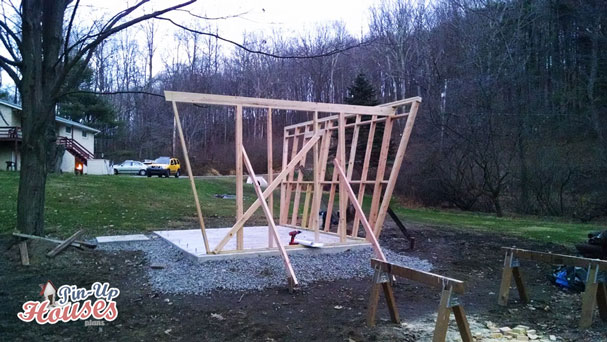 Another important factor is climate. Buildings in places where freezing temperatures occur have their foundations reaching all the way below the frost line (line below which the ground does not become frozen), which is approximately one meter below the earth surface. The reason is that frozen soil changes its volume and if the foundations were not deep enough and this process would happen below them, then it would have harmful effects on the building's walls and statics. Another weather conditions to take into consideration are wind and snow, which are also capable of generating big loads. Although in case of the types of constructions such as Pin-Up Houses, as already mentioned, there is no need for a complex calculations or worries.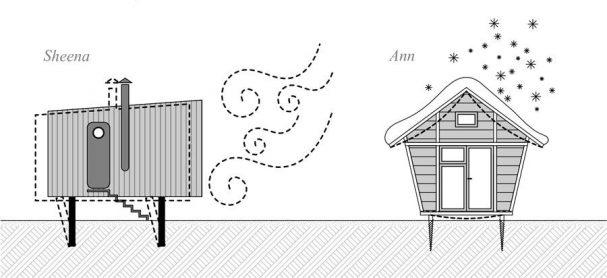 Also a soil type of the building location plays significant role when deciding what foundations would work the best. Each type of soil is classified by its load-bearing abilities. The best performing type is rock, while the least reliable are sand, backfill (that means it is not the original ground of the place) and evened-out deposit sites, which all have very low load-bearing capacities. The solution lies in foundations, which are as deep as needed in order to be supported by a solid sub-base below the unstable layers.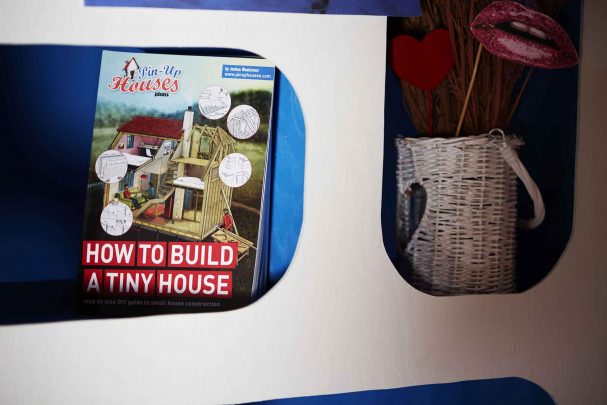 Last but not least relevant aspect is availability of materials. While in world of today we are no longer strictly limited to locally sourced materials, working with them, natural or reclaimed materials is definitely more environmentally friendly and cost effective.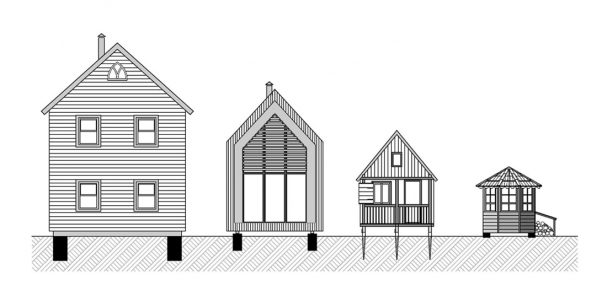 Types of small house foundation
There are more possibilities of classifying different types of tiny house foundations. Generally speaking, the most basic would be two ways of categorizing. First one distinguishes between continuous wall foundations and those on poles. Second one describes them as shallow and deep foundations. Shallow are individual footings, strip footings or raft foundations and all work with a principle where a load of individual columns is transformed into a large area, thus minimizing the actual load applied on the soil. Deep or pile foundation system is a cylinder of strong material pushed deeply into the ground acting as a steady support for the structure above.
Masonry foundations: a good solution for small wooden structures such as garden sheds, playhouses, small cabins or tiny houses
Pillar in concrete: suitable for buildings with first storey elevated on piers, situated on sloped site or in areas with waterlogged soil
Concrete foundation blocks: fairly light and easy to install concrete foundations with good strength and insulation properties
Block in hard paperboard forms: another of concrete foundations created with help of hard paperboard tube
Ground screws: solution with an advantage of fast and effective installation with great load-bearing capacity
Concrete foundation slab: instead of individual piers set deep in the ground, foundation slab is a plate positioned in a shallow hole
Handi block: light-weight efficient prefabricated foundation blocks are probably the simplest way of building foundations
Diamond pier: an option recommended for unstable ground conditions such as sand, backfill or wet soil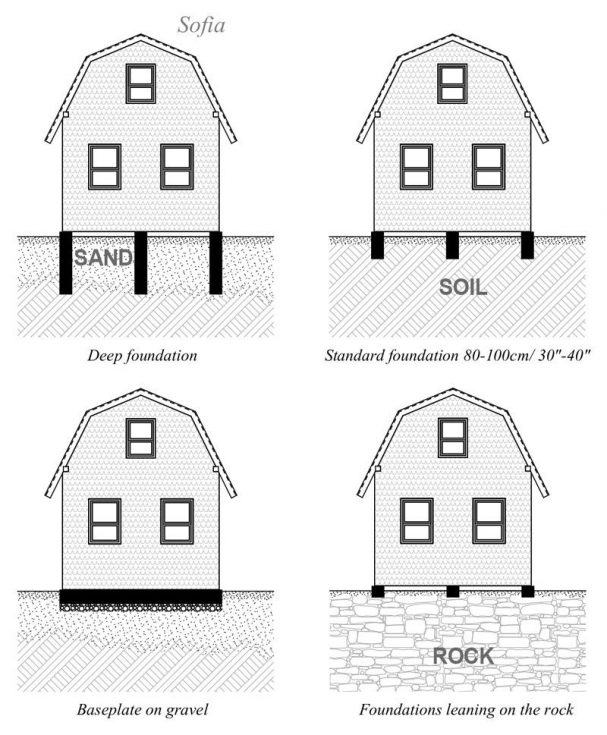 More about tiny house foundations and DIY construction
If you are interested in small houses and DIY construction, you will find many detailed information, useful advice and step by step guide in the How to build a tiny house book, which is available to be order in electronic or printed version here.