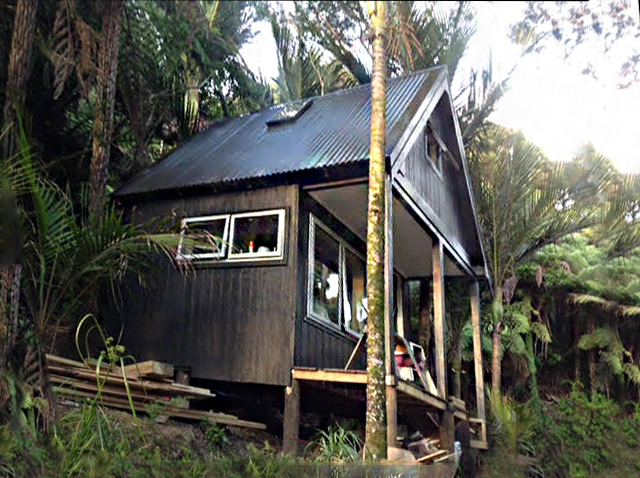 Camping Cabin Plans in action!
Remember Marion, the camping cabin? Well, she is out there, enjoying herself in the woods, experiencing the fresh air! We've received the news from David S. from New Zealand. All that David needed was our step-by-step builder's guide, a little bit of time and effort and… there we go! There she stands! Tall and proud! We are so happy it has worked out for David and we wish them well for the future!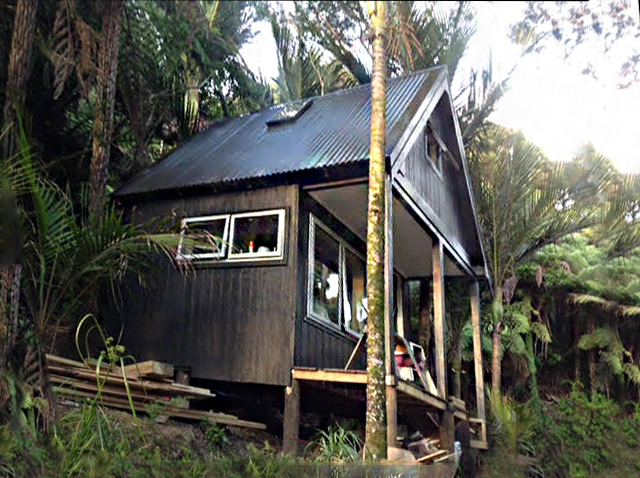 Great building plot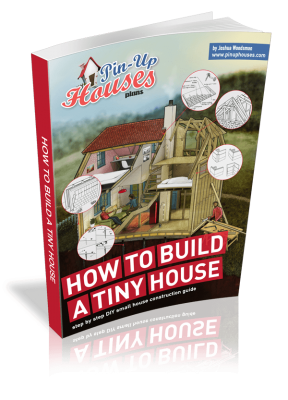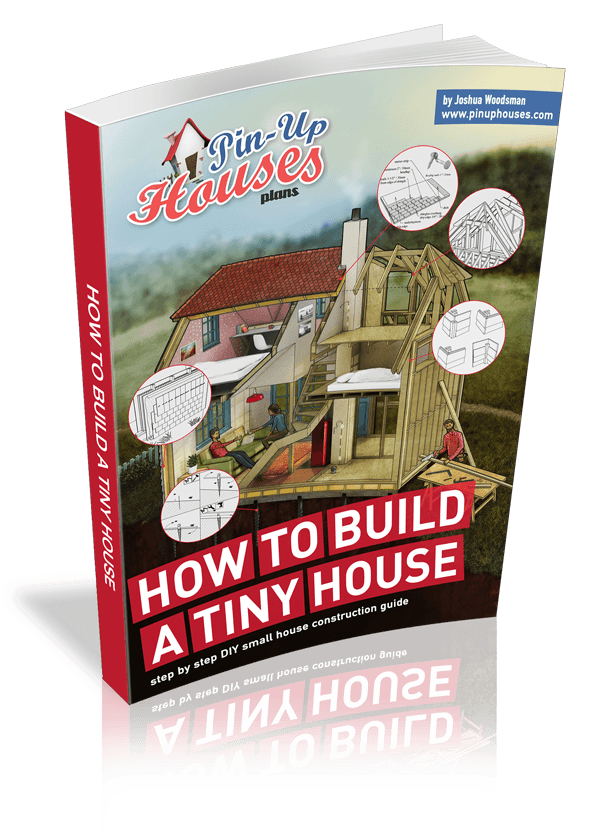 As you can see from the pictures, Marion goes very well with all the colours of the surrounding landscape! David chose brown for the outside walls and has done excellent work on the elevated ground. It not only looks great as the ground looks perfectly level, but it also has its practical uses for Marion as it helps to prevent her from accumulating excessive damp. David has also done an excellent job on the pitched roof. He first laid the film and then put on the steel plates. It may look like this is too simple, or too good to be true, but its simplicity is what makes it so great.  There is even small roof window to fill the room with natural light. Excellent job, Dave!
This slideshow requires JavaScript.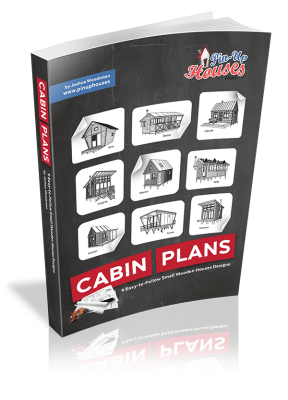 If you take a closer look at the porch, you can see that the two windows are much bigger and yet there is the door to the right. The windows appear to be slightly bigger than in our designed blueprint, but this only means more light brought to the room. What's more, the fact that David managed fit in the door, and two windows to each side, means the room will be well-lit enough so you won't even need to use electric light inside! The only thing we are still waiting for, though, (or should we?) is the balustrade, which is included in our original design, but David appears to have left this one out. Also, perhaps David is in a part of New Zealand where the temperatures stay high enough to not require extra heating unlike in some places around Europe and North America, so the log burner was not installed, at least judging from the absence of a chimney. We will see if the balustrades will be added or if it will stay as it is in the pictures.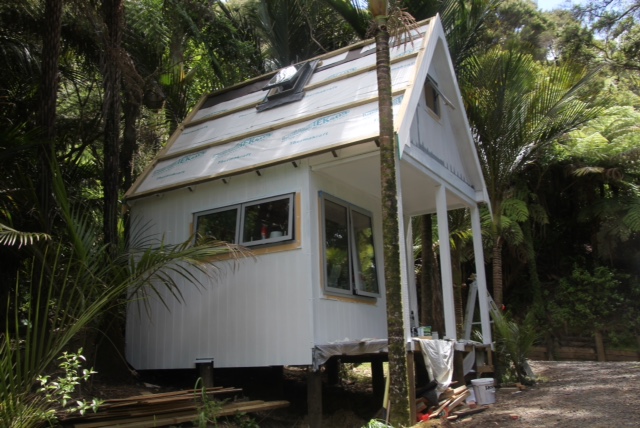 Overall, we are so happy that a new customer can live in new camping cabin designed by us at pinuphouses.com. Any day's a good day when you receive a message showing your project in action. It is great news and we at pinuphouses.com wish David the best! Finally, I would like to encourage all of you DIY enthusiasts out there to join us! It's a great feeling, and it can be easier than you may think!
Our How to build a tiny house will lead you through every step of small house or shed building process and provide many useful information, photographs and illustrations. Available to order as printed version or electronic copy right now, right here.