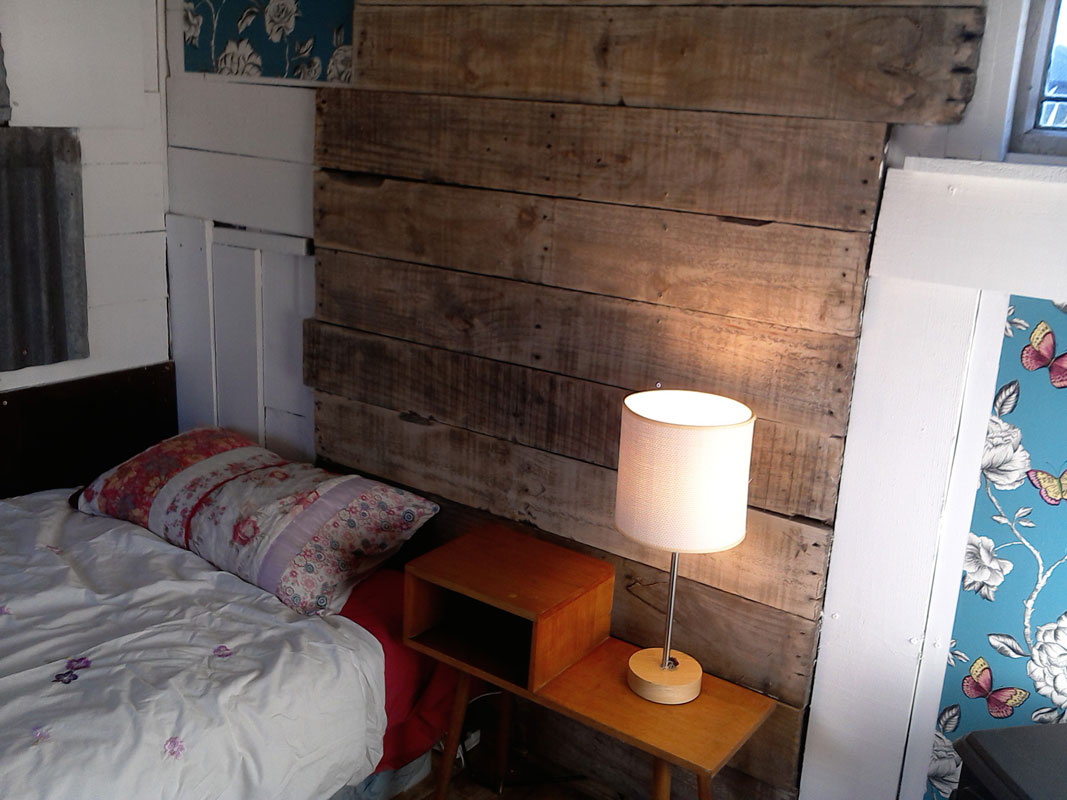 About a girl…
This is a love story about a working shed plan that met a creative builder, and turned into a tiny one-bedroom wooden house. The builder's name was Julie and it all happened in Rakaia, New Zealand. With a little help from our friend, Joshua's guide, Julie took her tools and got to work. And within a few days, Bebe was born. Normally, Bebe is designed to serve as garden tool shed. But as it turns out, with a porch and simple foundations, Julie thought that Bebe would be better off for living in, and instead of garden tools, Bebe's gable roof shelters a big double-bed.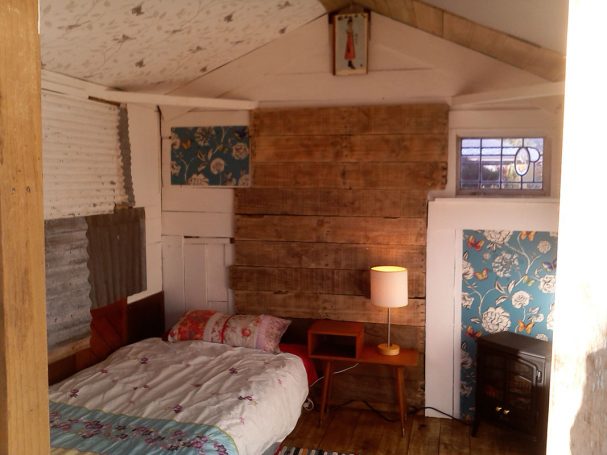 Is you is or is you ain't my Bebe…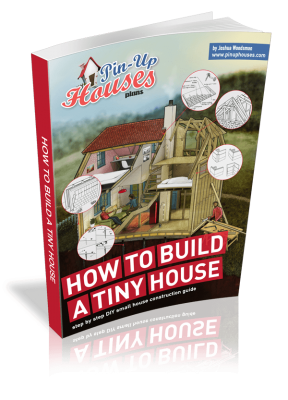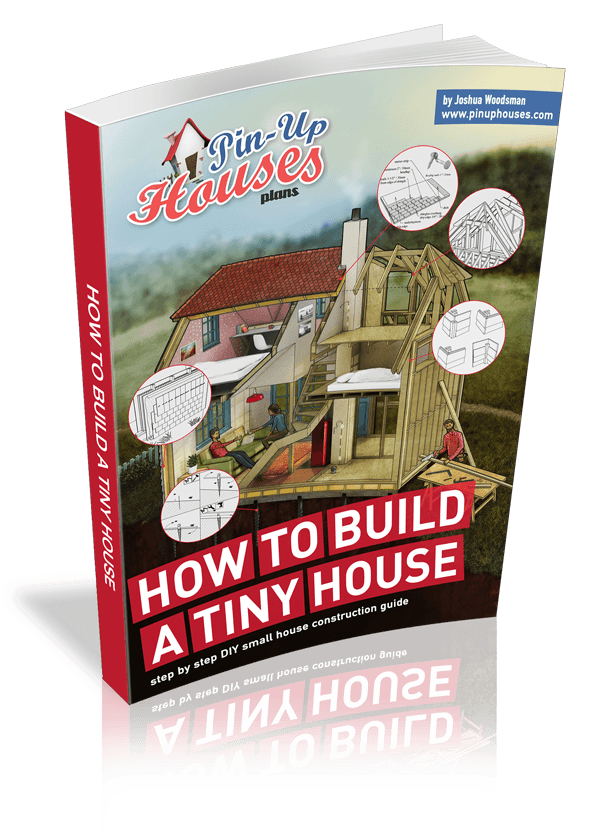 As the lyrics of one classic song go, you may probably wonder to what purpose our little houses can be used. Although we primarily design our DIY floor plans to serve particular purposes, that doesn't mean you can't push the limits of your fantasy and use our floor plan designs as a stencil instead of fixed plan with only one possible realisation. We still recommend, though, that you do keep certain rules, like making sure your house stands on at least short piles. This prevents the wooden floor from accumulating excessive humidity and thus protects the whole building from corrosion and mucus, which many wooden houses tend to have problems with.

Customise everything!
Another wonderful thing about our wooden house floor plans is that it allows for great level of customisation. As you can see from the computer-rendered 3D scheme, the working shed is painted deep brown, but such tones would not fit in with the beautiful landscape of Rakaia, and so Julia switched for lighter tones. Another thing you can also customise is the energy saving methods. A lot of our one bedroom houses, for example, have water tanks which stores rainwater gathered via a gutter. This is an extra feature which some builders choose not to include in their projects.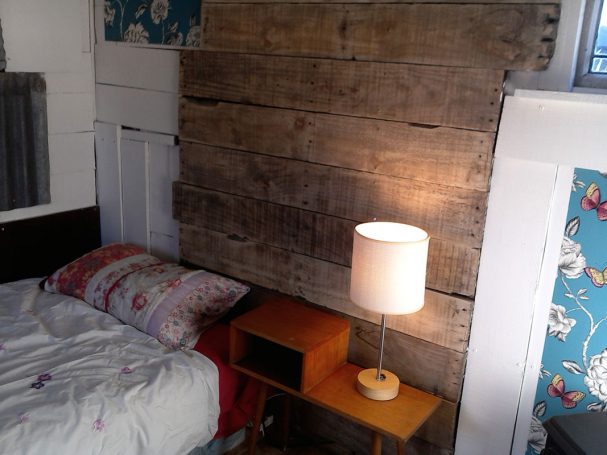 Green is the colour!
One of the indispensable qualities of the house is efficiency. With bills rising by the hour nowadays, it's always good to have some ways to cut costs. As you probably know from our blog, especially from the entry on energy-efficient houses, our designs come with optional savings method plans. You can choose from a palette of tips and tricks from our blog, here.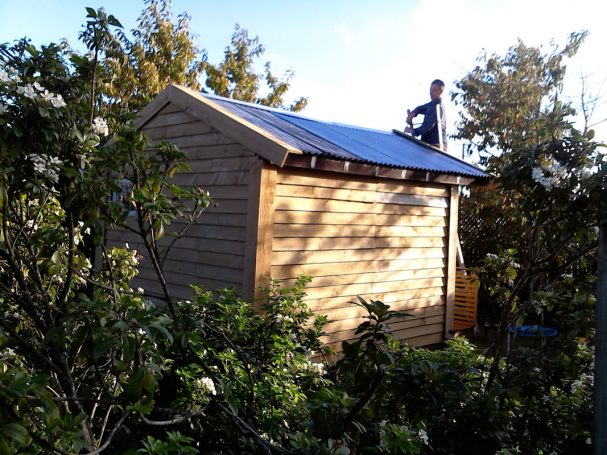 What are you waiting for?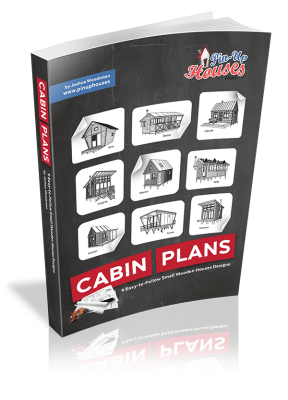 Time is of the essence! It flies! It runs! It flows through all of us! There's no time to waste if you want to survive in the haste of our time. Perhaps it is time to save at least some of that time for yourselves and do yourselves the favour of not wasting time on unnecessary processes, like searching for information everywhere you can… Because we have done all of that for you. With our guide by Joshua Woodsman, you too can become a pro builder. It comes with all the tips and tricks you need to build your own dream. Choose now from our tiny house plans and start building today!