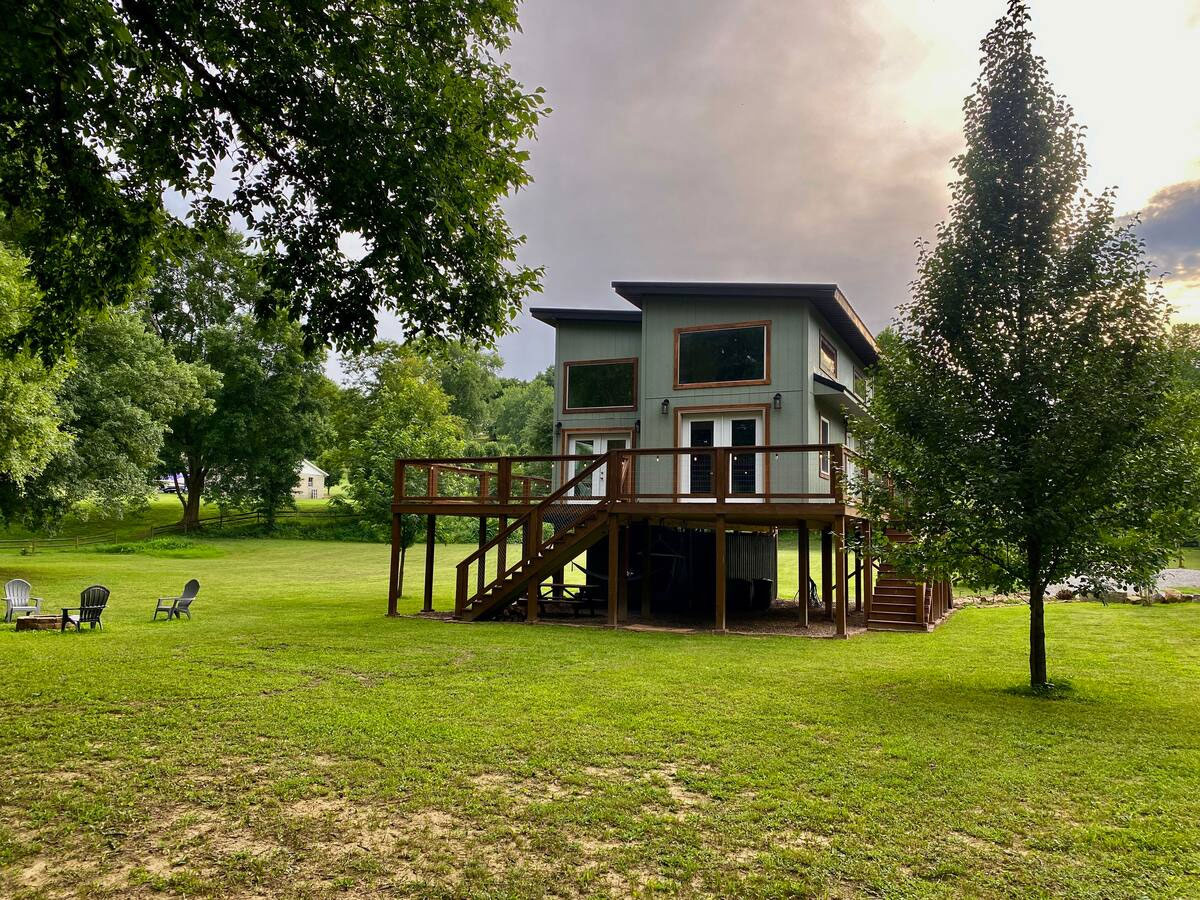 The builder, Don, built the Taylor cabin based on our compact cabin plans. Since we were impressed by his precise work, we bring you an interview, we wish you a pleasant reading.
What made you choose the Pin-Up Houses? How did you find us?  
When we knew we were going to build our tiny house, the search was on to find the best plans. We found your website and looked at all the many great plans you provide and chose the one that fit our project. So naturally, when we started our second project we went back to your site and got another set of plans for this cabin.
Have you been choosing between more of our designs?
We enjoy the many different plans that you offer and we hope to build another cabin next year and we will definitely pick another one of your designs.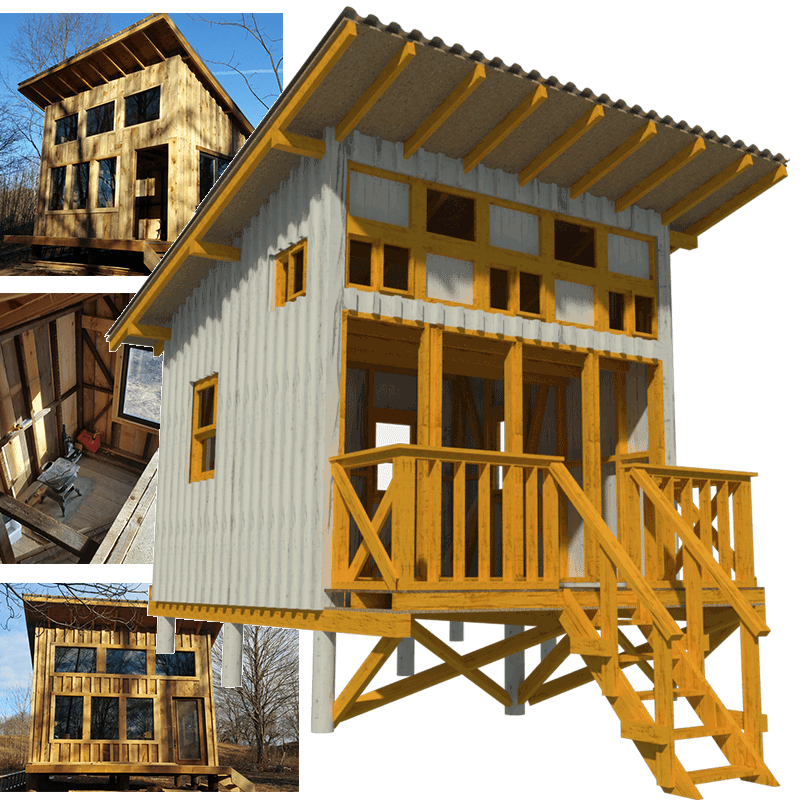 How long did it take to build your cabin?
We started the Cabin in February 2022 and we were completed and ready to rent the last week of July 2022. So a total of  5 months.
Have you built it for yourself (DIY) or with professional help?  
Our project was a combination, a lot of it was DIY, but with the main structure we had a crew of local builders helping.
What kind of grids have you equipped your building with? How is the heating, for example, solved?
The cabin has electricity, water, 3 smart Tv's and wifi. The heating and cooling of this project is ceiling fans and 3 mini split ductless ac/heating units in the cabin.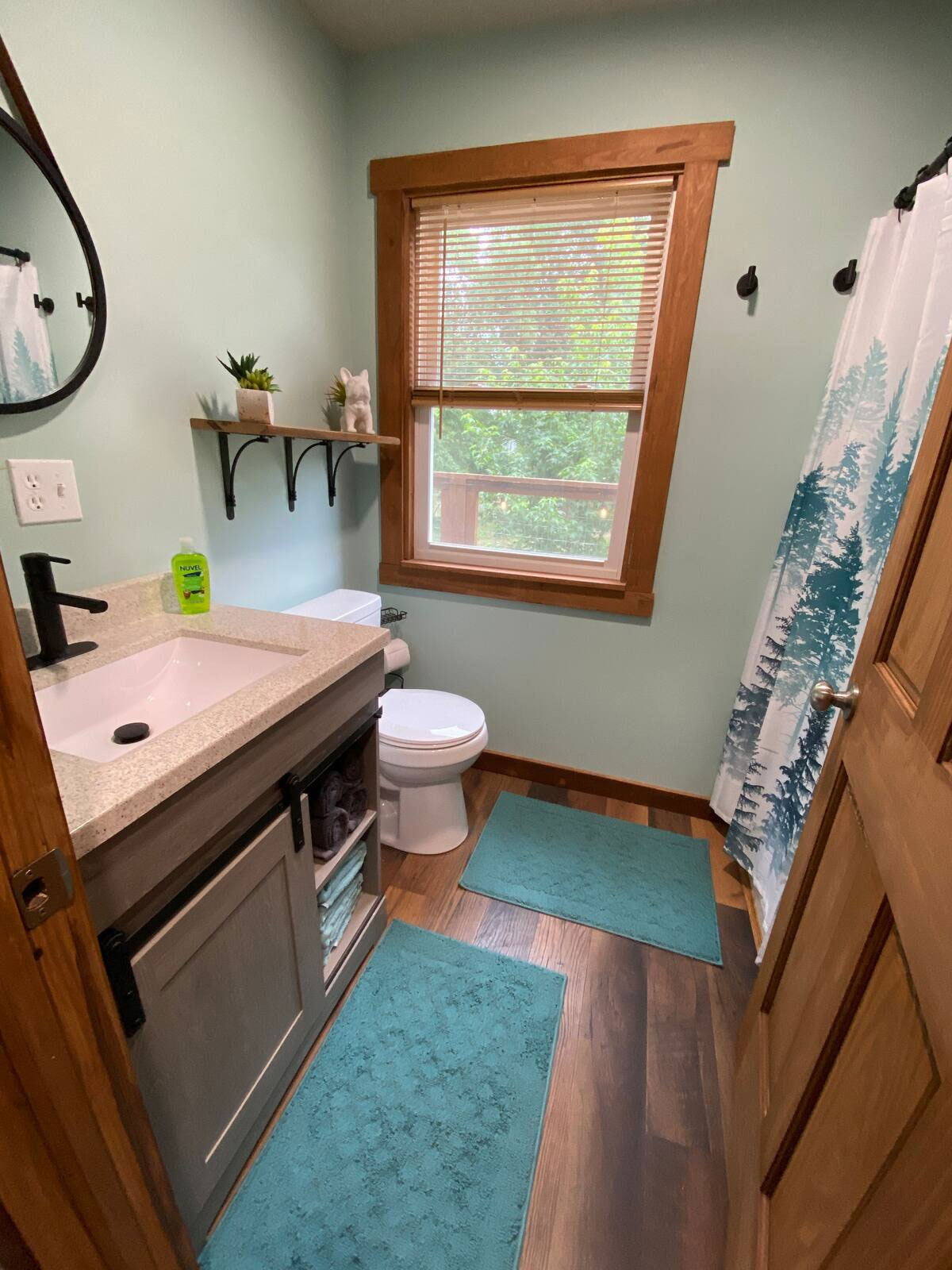 Did you apply any of the sustainable living ideas in your cabin? e.g., reusing the rainwater
We drain the washing machine water into a holding tank and it is used to water the gardens on the property.
How did you deal with the building permit restrictions in your area?
Well our very small village has a very helpful and easy building permit process with few restrictions. We did build our cabin higher than recommended for the chance the creek does rise.
Do you have any recommendations for new cabin builders who are just about to start their building journey or are deciding to buy our plans? 
We highly recommend your cabin plans, they were just right for us; they provided everything we needed and still gave us the flexibility to make adjustments to the plans if necessary. 
Another recommendation is get your whole family involved, the more people you have to help the lighter the load is on a project of this size. Then of course they can all enjoy the cabin when it's done.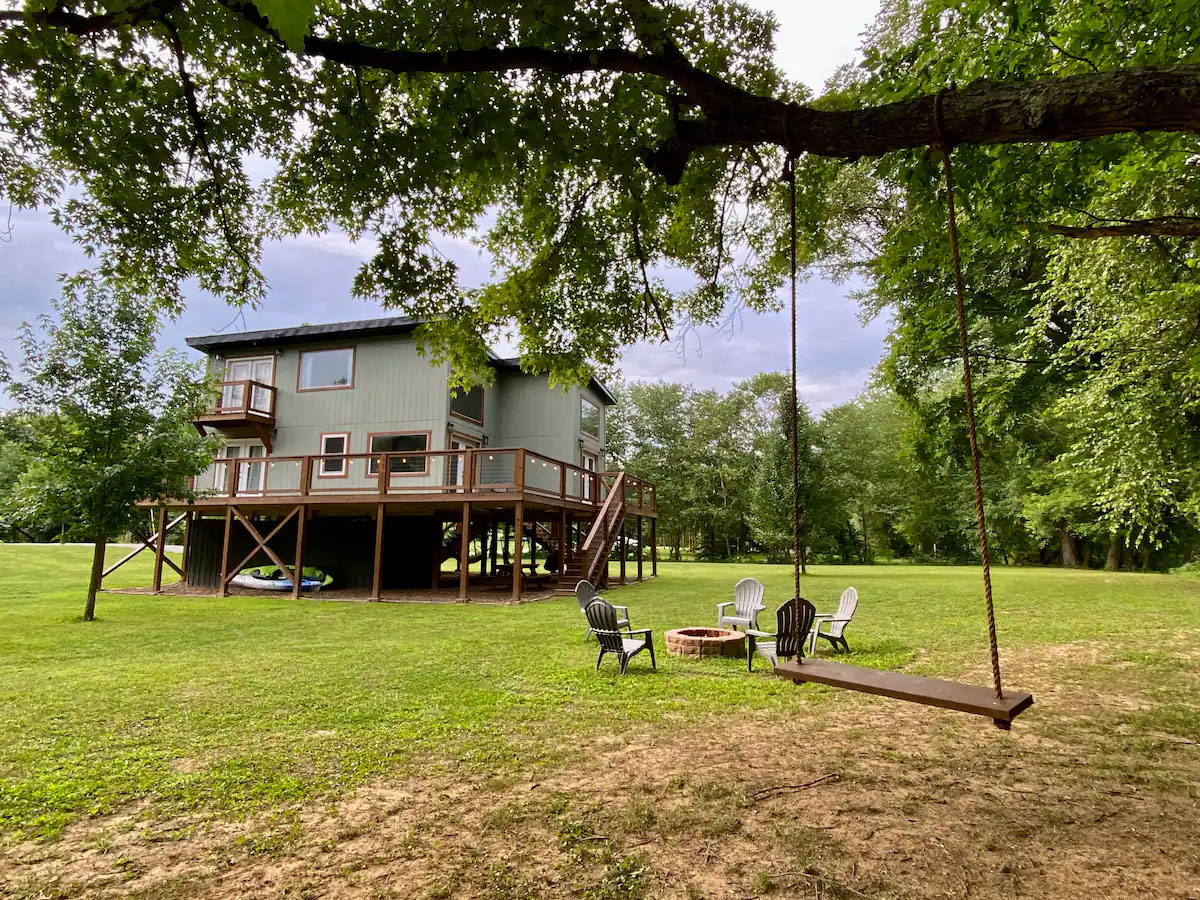 What became the most challenging thing for you during the whole process?
The ladder and scaffolding work. Elevating the cabin then working 2 stories up which is actually 3 stories up is difficult and can be unsafe.
It looks like the cottage is in a beautiful location; what exciting things are worth visiting around the house?
The cottage is located on a five acre piece of land that has a creek along the side of the entire property. At the end of the property is a small old dam that provides the view and sound of a waterfall. Then around the corner is a swing bridge that takes you over the creek to the local village park.
Anyone can rent this building through the Airbnb service; details can be found here. Is it possible to rent your cottage at any time, for example, outside the summer season?
The cabin is available to rent all year around.
Is there anything else you would like to add that I forgot to ask you about?
Thank you again for adjusting the plans, I hope your business is doing well. Thanks again.
Thank you Don I really appreciate your openness and amazing skills.