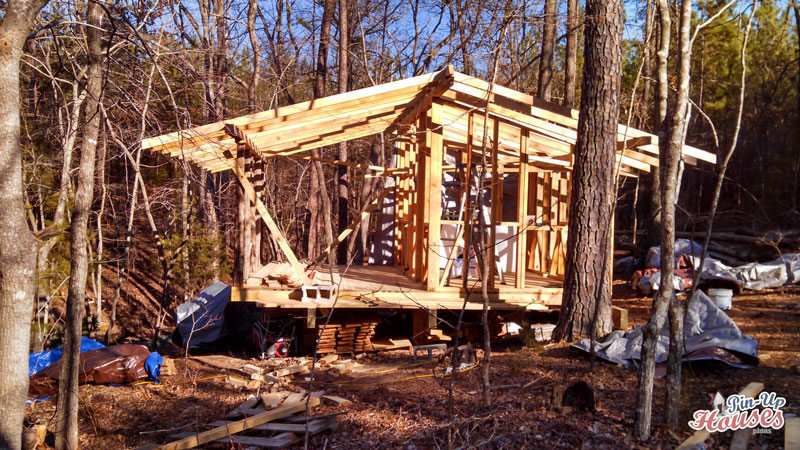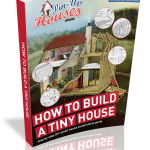 We already introduced one DIY cabin Bettie, remember? Now we've met another one! Seems like they could become lakeside cabins, because this one is as well placed in the forest with stunning view over a lake and it suits her very much. She is not completed yet. She is still under construction, so we cannot introduce her to you fully, but we find photos documenting construction in progress of our building plans also very exciting and are always happy to show you too. Thank you Alex for sharing with us!
It gives us a great chance to watch her birth from the very first steps, beginning with foundations and their first steps, whereby the surveying has been done with ropes marking the placement of the foundations and the main pillars in concrete have been set out.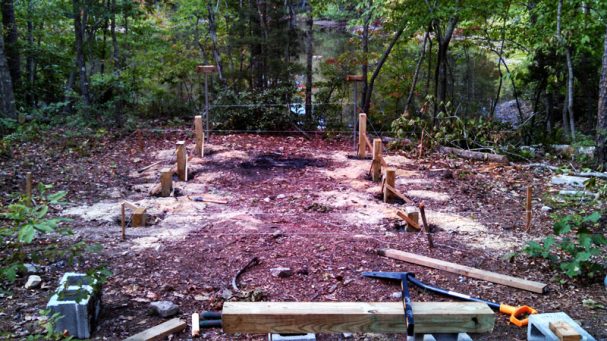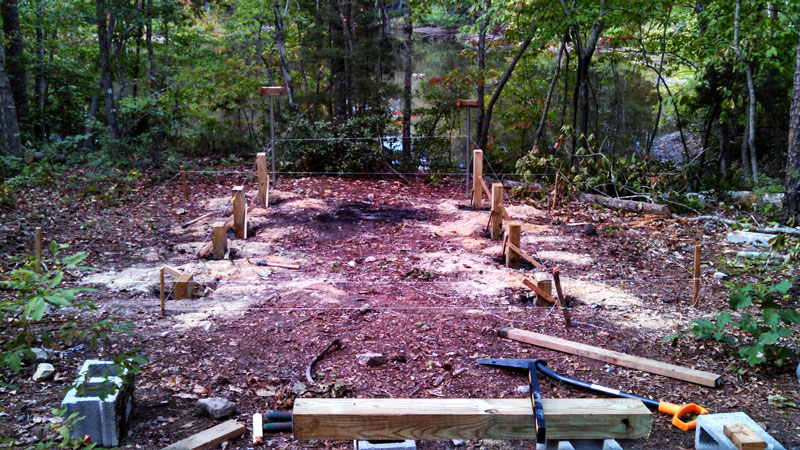 After that the floor joists were placed, first in one direction and on top of them in another direction, connected with metal fasteners and creating the main floor framing structure.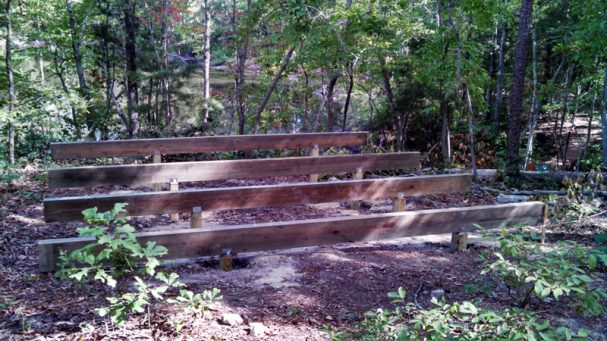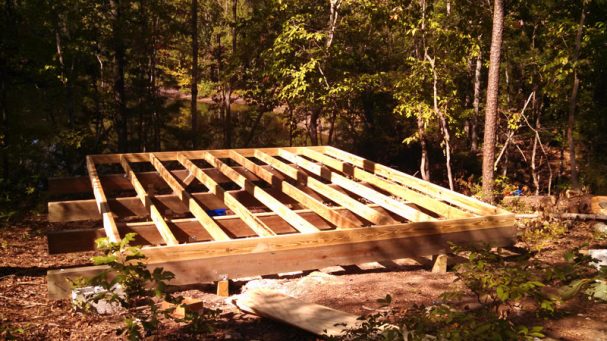 Once the floor was finished, the main timber framework came up. On this photo we can see the wall frames with all the headers, battens and diagonal bracing. The future front porch may slowly start to appear too!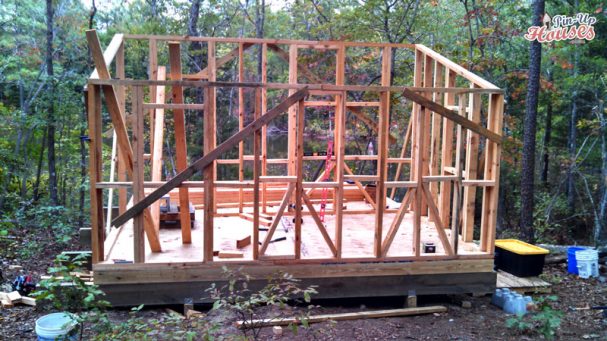 And here the front porch has almost emerged! We can see the columns made of natural looking wood framing its front, very beautiful. Also the roof is on its way, with the main roof truss completed.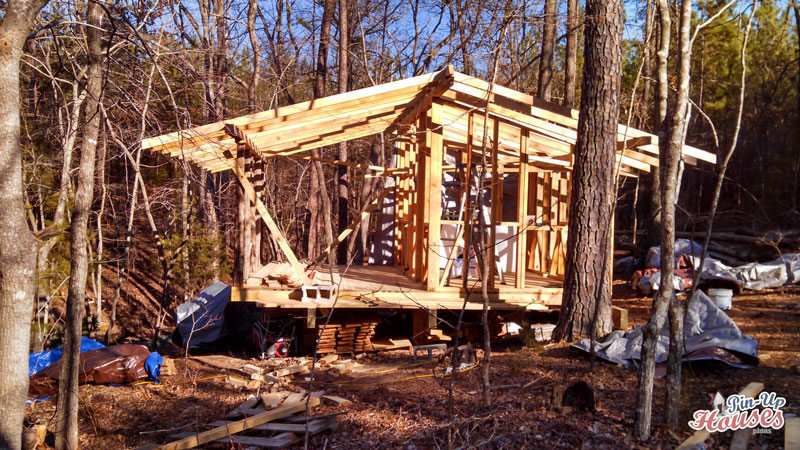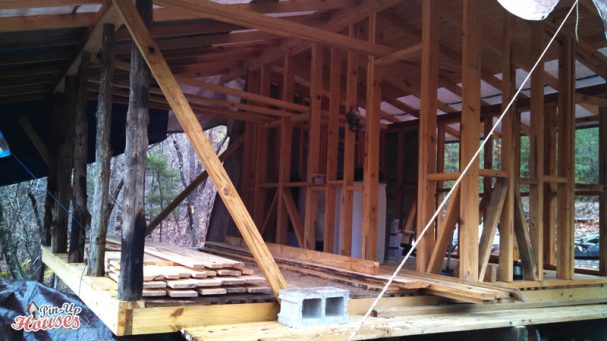 The construction seems to be going well and we say fingers crossed for it to be successfully finished (and us having photos of it). Look again how beautiful place Alex chose for Bettie, lucky her!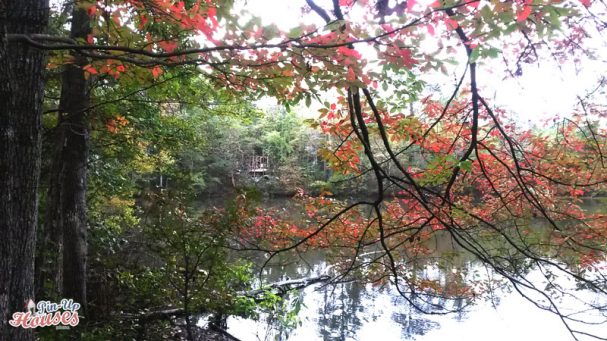 Are you charmed by her as much as we are? Well, you know you can have your own! Check out our building plans of tiny houses, but also cottages, small cabins, sheds or playhouses and maybe you will find the one for you. After your purchase you will receive building plans with detailed instructions regarding the construction process, so no need to worry if you are not a super experience builder. But if you do worry, our book may help you! The How to build a tiny house guide provides step by step manuals, illustrations and other information on DIY timber construction, so have a look and order here.