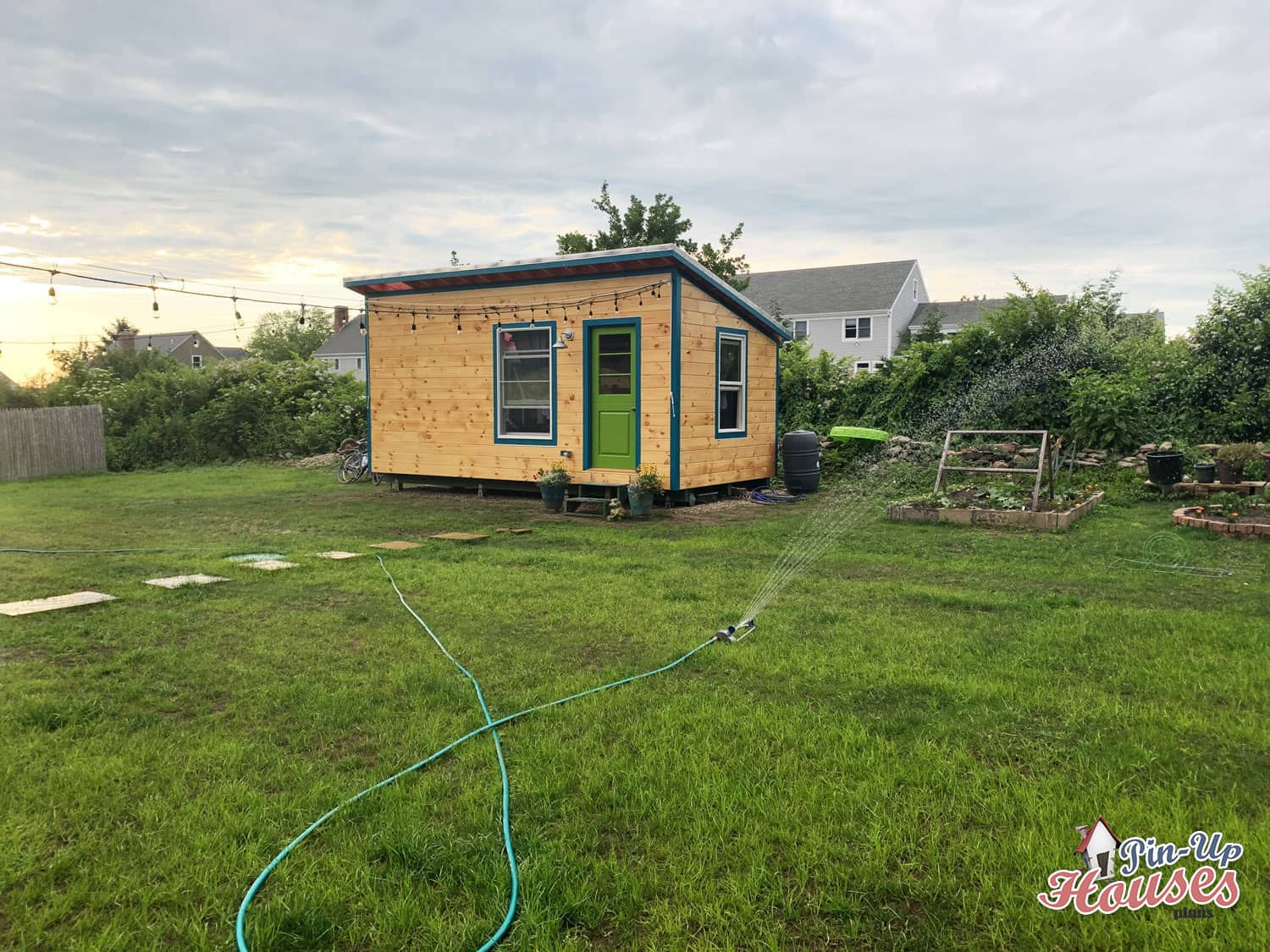 Where did you build this cabin? (a type of building site- sloping/forest/meadow, not address, just country if you want)
We built my house in my backyard in Middletown Rhode Island USA. The land is quite wet so we put it up on 12 pilings.
For what purpose did you build this cabin?
We built it to live in for the summer as we had to gut our main house. It's now a guest house/office.
Did you build it DIY, or you found some professional builder?
I built this house with my wife and it took us about 4 weeks.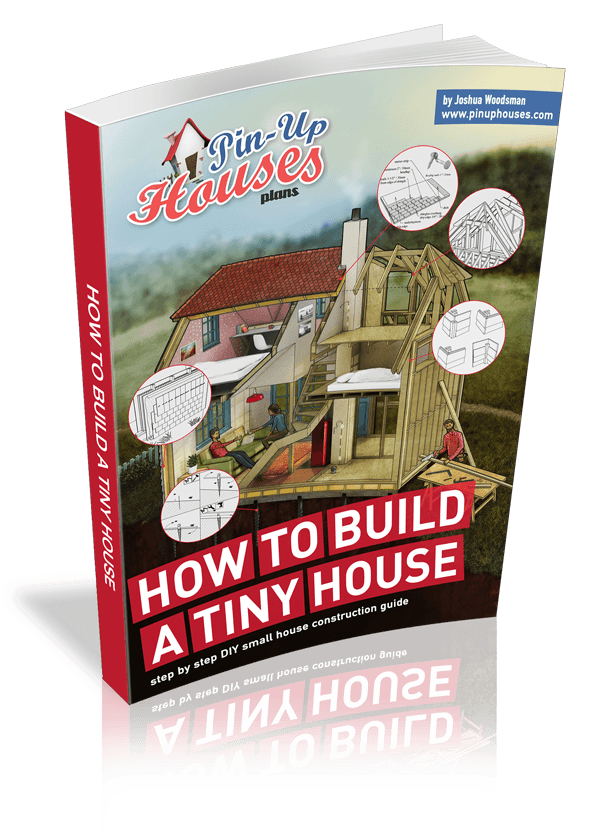 Have you read our book How to Build a Tiny House? If yes, did you find the content helpful?
I did read the e-version of your book and found it quite helpful in putting together our design.
How much did the whole cabin cost you?
We are not exactly sure how much it cost us. We did run electric to it which was expensive. If I had to guess about $5000 in supplies.
Did you put some insulation in the floor structure?
We did not insulate the floor structure but left enough room to be able to crawl under and spray foam in the future if desired.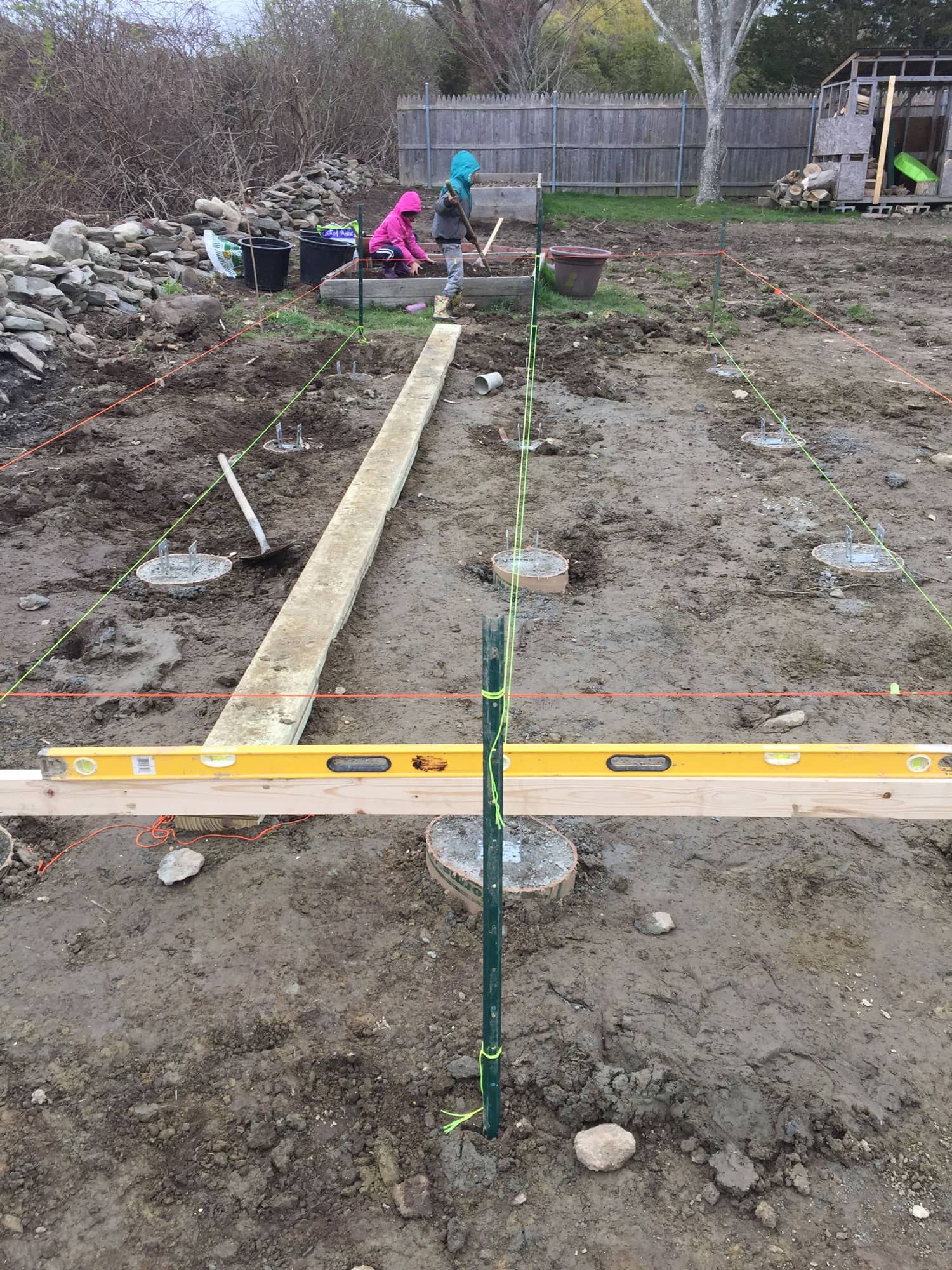 What did you find the most challenging in building your own cabin?
The most challenging part was drilling the pilings as our soil is mostly clay and rock.
The pictures from the process are amazing; how long did it takes you to build the entire house?
4 weeks