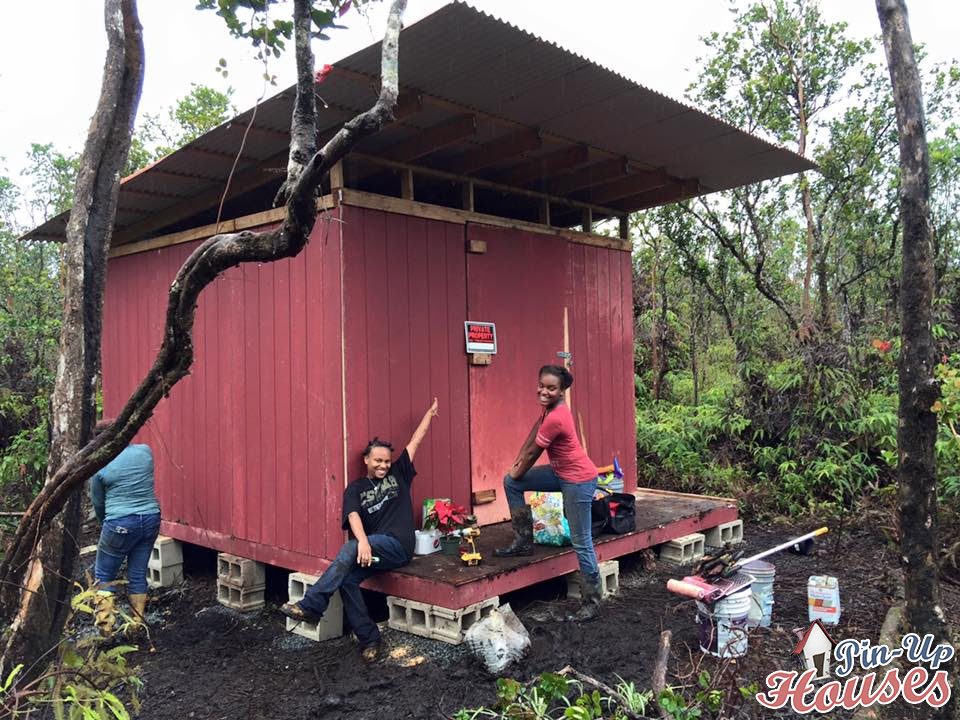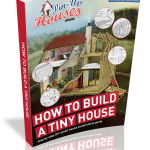 Today we are back with the Hawaiian Candy. You remember, right? I am sure you do, how could you forget a post about someone building a cabin in rainforest (this one). It is one of our wood cabins plans, which you can buy, download and once you have the material, you can begin your own easy construction straight away. Look what we offer.
Anyway, back to Candy in Hawaii, lot has happened since the last photos you saw. Candy has full walls made of OSB boards and cladding. The roof is nearly finished as well. Door and two windows installed. Interior painted. The future patio painted too. The building process is successfully proceeding, but there are still big plans ahead of us.
"We're headed back in November for just a few days, probably to do some planting, to foam-seal some of the open areas, and to do some interior work. If the rainy season treats us well, we will paint the wood trim around the windows and the outside wall headers as well as the inside beams. When we return in February we will be building a bathroom extension."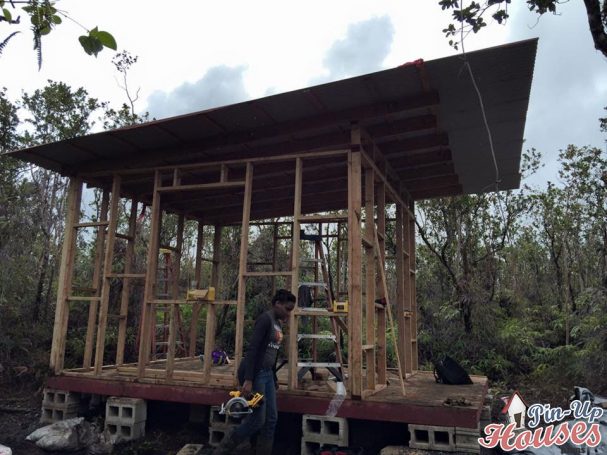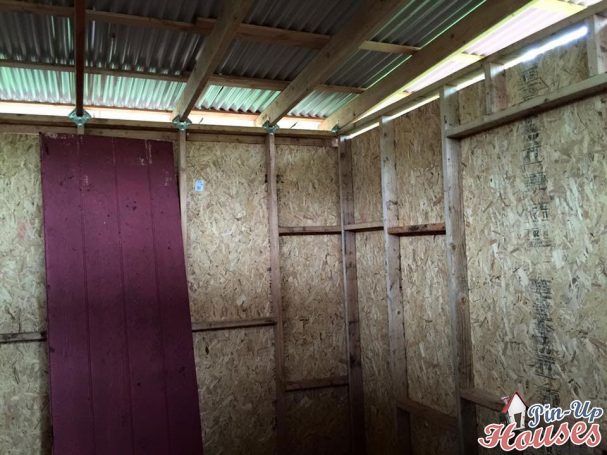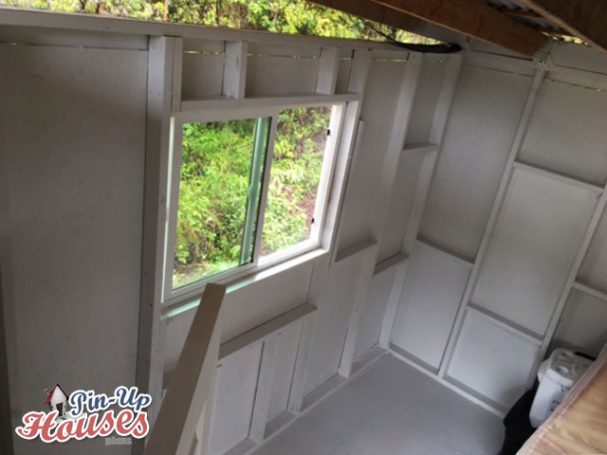 Yes, we like big plans! Especially when it seems our customers are really enjoying building. And apparently Marcella and her family seems to have even bigger plans for the future!
"We plan to erect three more throughout this three-acre parcel in the future, but no one's thinking that far ahead right now. Lots to do still but your site started it all, so thanks for the motivation and the (lost) plans!! If a goofy family of four can launch this process, I think anyone can :-)"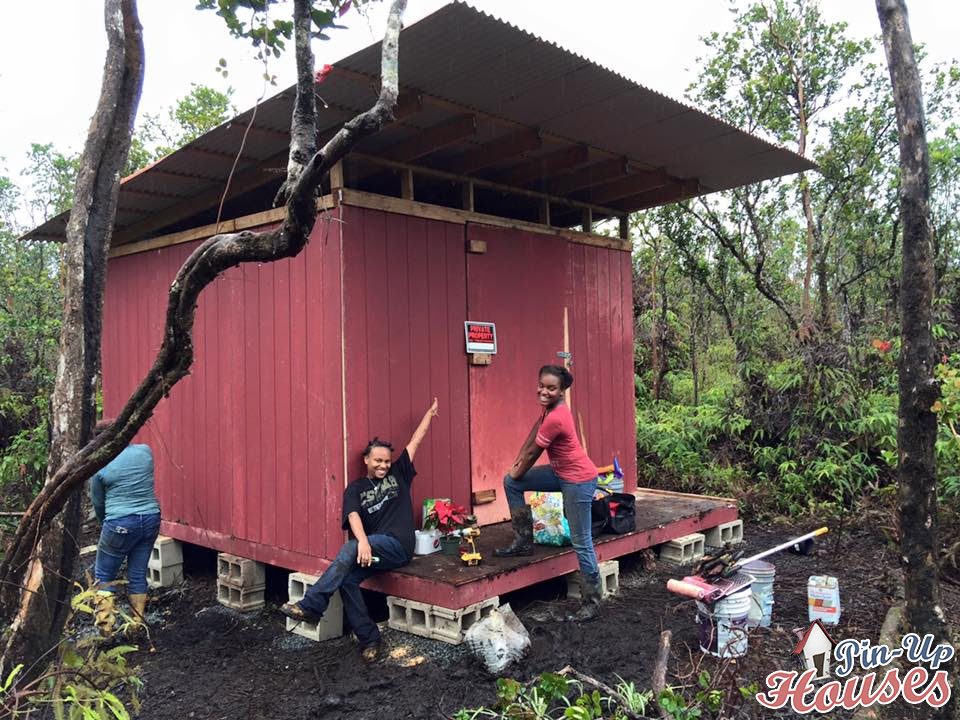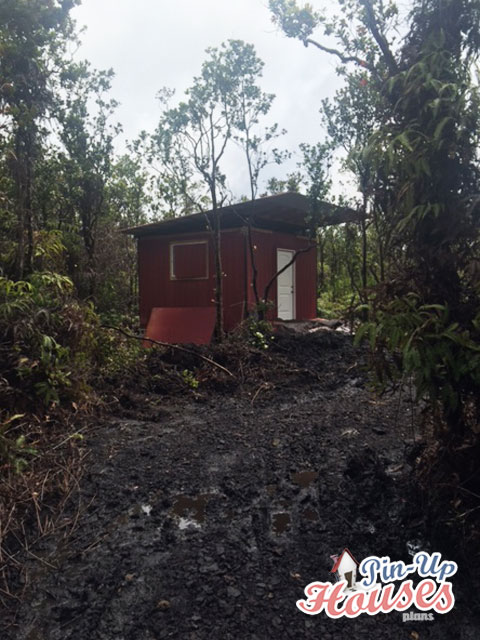 So what do you think, wouldn't you like something like this too? And you just read it, anyone can! Check out our offer of building plans for tiny houses, cabins, sheds or kids playhouses here. Or if you more of a reading type, we have a book How to build a tiny house full of useful information about DIY construction, which you can order here.