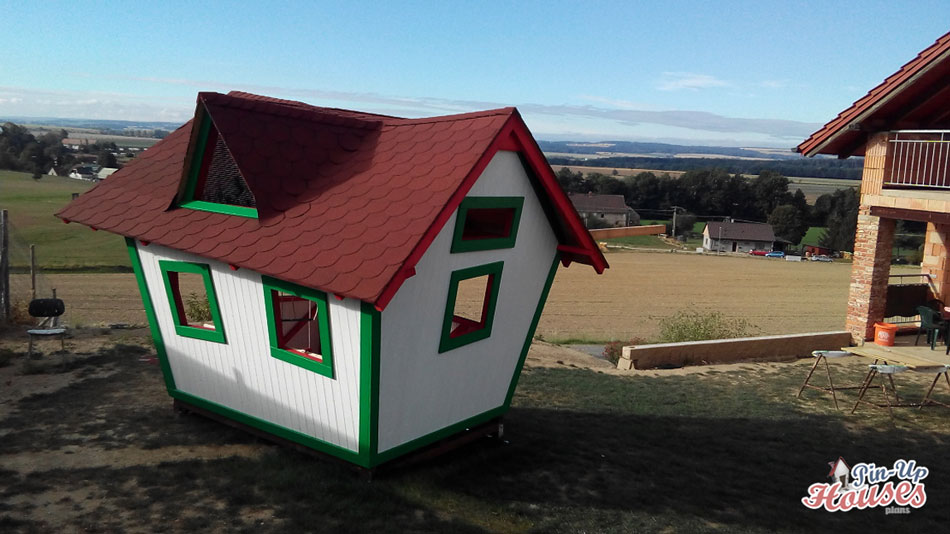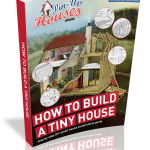 Remember our excited article about crooked playhouse in Czech Republic? The small house made of red timber frame, which has a loft and cross gable roof with with little windows? This one. Well we are back reporting the completion of the construction process!
Radek – thank you again for so amazing photos, seriously! – was building this outdoor playhouse for children for his friend following our playhouse plans, which he adjusted to fit in the loft. Last time the construction timber frame was finished and a roof with roof shingles and all the cladding. Sooo that seems like a perfect time to start with wall cladding. In this case light colored narrow wooden planks are used and it looks indeed very neat and beautiful already, even with window openings being still just empty holes, don't you think?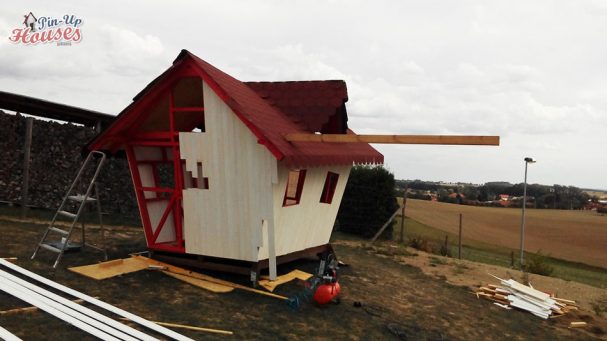 Well look what we have got here on another picture, oh lala, the whole kids playhouse finished and gorgeous! Walls have been painted white, which creates very nice contrast with green window frames. The door is simple hinged white door and there are two tilted framed window openings on each side, all of which are left open without glass or anything else put in – apart from the gable end windows that have safety nets installed. Why not, outdoor playhouse during big part of year does not need to be fully closed and this maybe makes it look even more elegant, we think.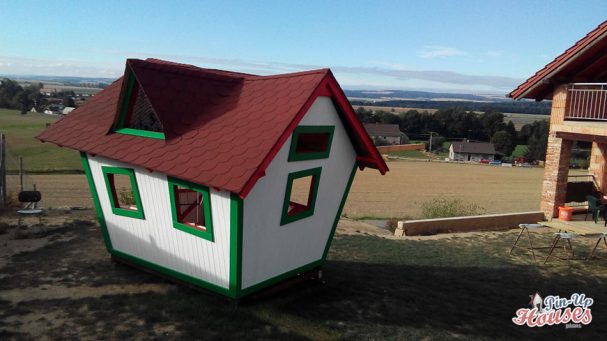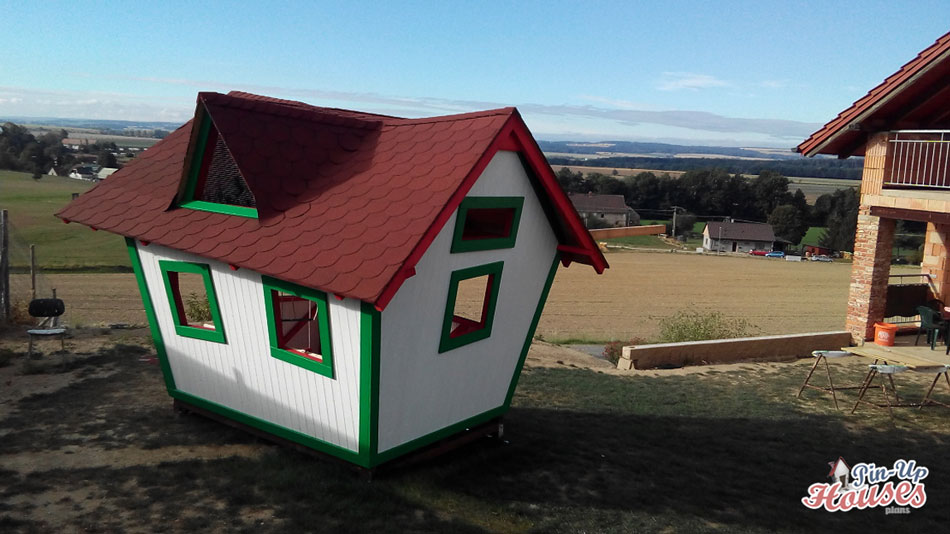 So what do we have inside? Let's have a look. We have again very visually pleasing space. The irregular red construction frame against white walls with some very nicely done finish simply works great together. Rope-ladder will take us to the loft we are all so curious about! Wooden floor is red, two main gable ends white just as "downstairs" plus we also see the OSB boards used for roof and two gable windows. Talking about the gable roof, we like its shape very much and what kind of intriguing space it creates!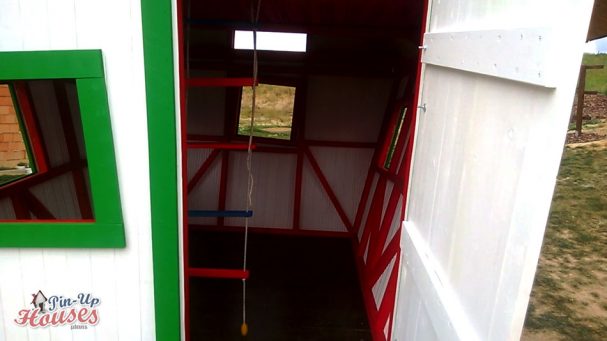 What more is there to say? We can finally stop talking and let you enjoy all the amazing pictures, right? Of course! We will just add, that in case you're in love with this crooked playhouse as much as we are and would be happy to have one on your own, there is nothing easier than clicking here and buy our plans! As you have just witnessed, adjusting them to match your particular needs is no problem at all. But if you feel bit uncertain about DIY construction, we have a help for that too. It's a book! Step by step guide called How to build a tiny house with lot of illustrations, manuals, photographs and information useful for your future childrens playhouse.