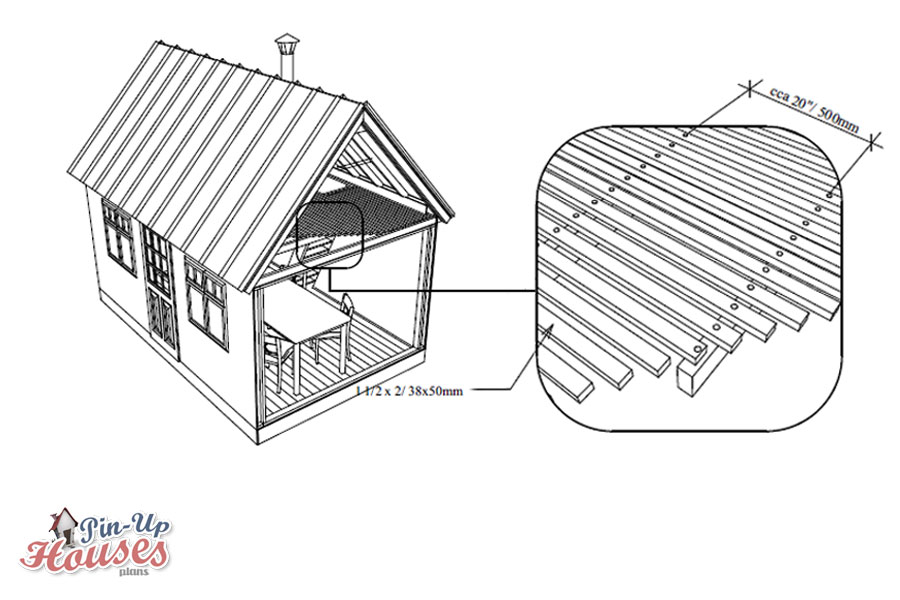 Flooring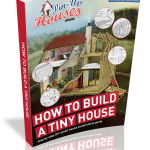 Flooring is the top layer of floor structure. It plays important role in the interior, be it big building, small cabin or small house plans. Flooring should be level, acoustically and thermally insulating, mechanically durable and non-toxic. Another aspect to consider are also costs, visual properties, how easy or difficult it is to clean and maintain the floor finishes and what kind of activity is going the room/outdoor space meant for.
There are various materials to choose from, although wood flooring is probably the most common one, due to its insulating and mechanical properties as well as visual qualities and often affordable prices. There is also an option to cover the floor finishes with carpet or rug, which is one of the oldest flooring types in living quarters.
Floorboards
Floorboards are of two main types; each of them can be connected with screws or nails directly to the floor joists, which may create slight gaps in between individual pieces, or the tongue and groove flooring system can be used, whereby the individual boards "click in" together and no nails or screws can be seen from the top. In both cases we gain a flooring that is durable, aesthetic, has very good thermal insulating properties and is affordable. However we need to be careful when moisture occurs, as the floorboards tend to change volumes and especially with the tongue and groove flooring there is a risk of water absorption and molding and need of a protection coating.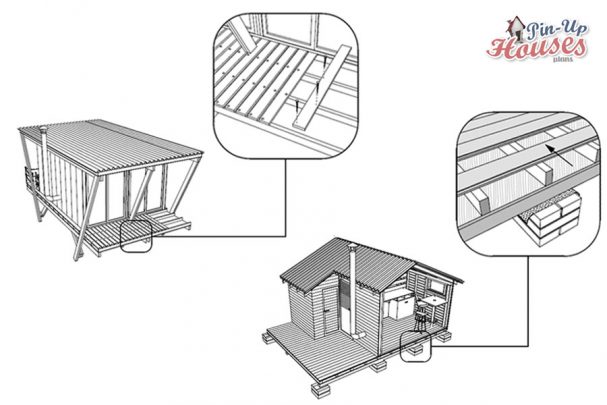 Floor battens
Among the rather unusual types of flooring is also the one made of battens attached to the floor framing in such a way leaving gaps in between individual battens, which has both its advantages and disadvantages. The installation of them is fast and easy and it has optically enlarging effects on the space, but it allows sound transmission very easily as well.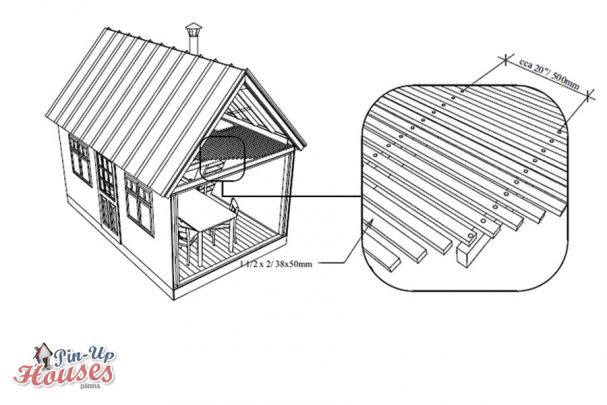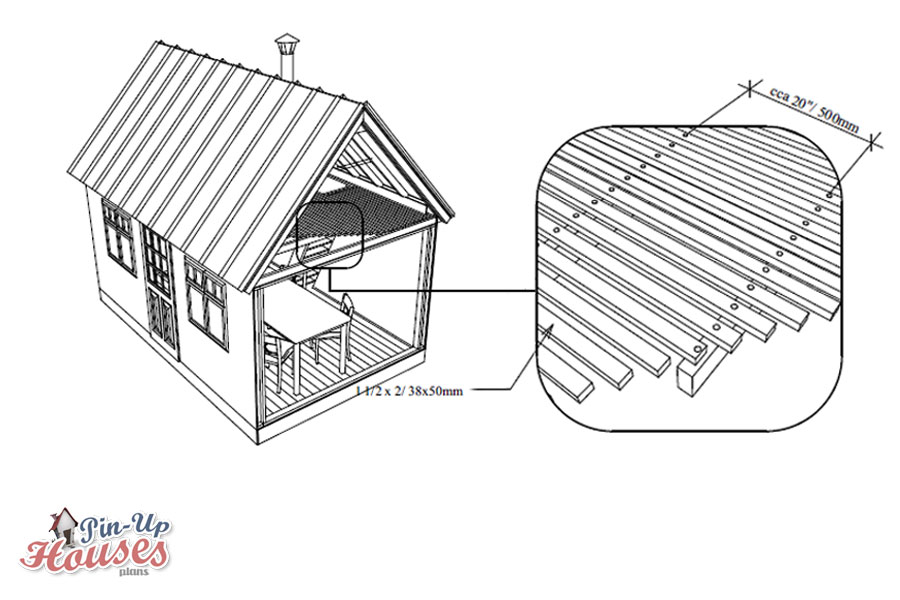 Block flooring
Block flooring composes of timber blocks of square or rectangular section and same length, which are debarked and installed in a sandy bed. Then the gaps between them are filled with sand or tar. This is not one of flooring types very suitable for tiny houses, small cabins or generally in inhabited interior parts of building, although they are resistant, durable and quite economical solution. We usually find them in places where a high level of moisture and biotic pests is expected or where heavy traffic occurs, such as driveways or backyards.
Netting
For mezzanine, there is a possibility of one unconventional way of creating floor: netting. It requires special floor net, a good quality load bearing one that has a solid steel rope along its perimeter and with that is anchored to the wall in distances of every approximately 500 mm / 20''. The anchors must be screwed in to the load bearing structure in order to be safe. The floor net is easier to install than a solid floor, will make your interior space look optically larger, if there are skylights or windows in your loft it will not obstruct the light from coming into the floor below and it will definitely bring you lot of fun. But its installation must oblige all the safety rules in order for you to be safe and also you need to be careful when using it, as it is not a solid surface and it could be raptured with shoes or sharp objects.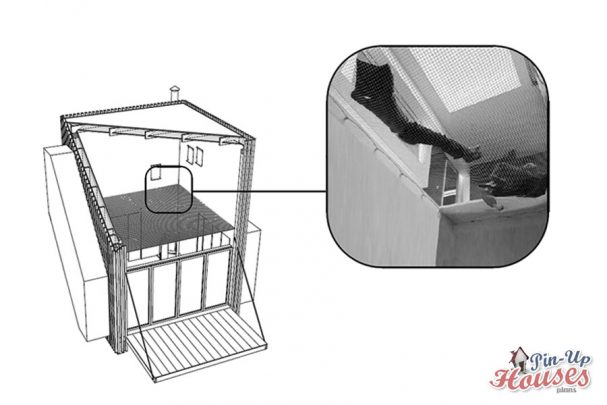 Clay floor
Clay floors are prepared with viscous soils with added sawdust, etc. It is applied in layers of approximately 6 mm thickness and gradually tamped by a tamper. The total thickness of the floor amounts to roughly 100 mm / 4''. It is one of the flooring types, which are affordable and easy to maintain, however provides very little insulation and is generally better for auxiliary spaces rather than permanently inhabited interiors.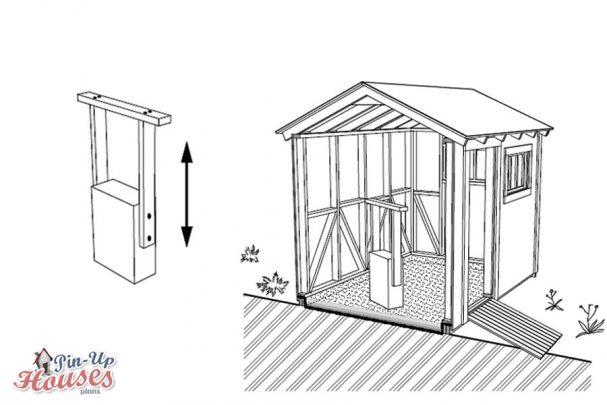 Carpets and rugs
Carpet is another option for your floor. It is usually bought slightly larger than the floor dimensions and adjusted with carpet knife on the spot to make sure it fits precisely and it really provides wall-to-wall floor covering. The fixation of carpet can be also helped with glue or nails. The advantages are quite clear; carpet is easy to install, provides good thermal insulation, sound absorption and improves the comfort of interior space with its softness and warmness. Although it is more difficult to clean and maintain and does not have that long durability. Carpet that does not cover the entire floor but only part of it is usually referred to as rug and has primarily aesthetic function.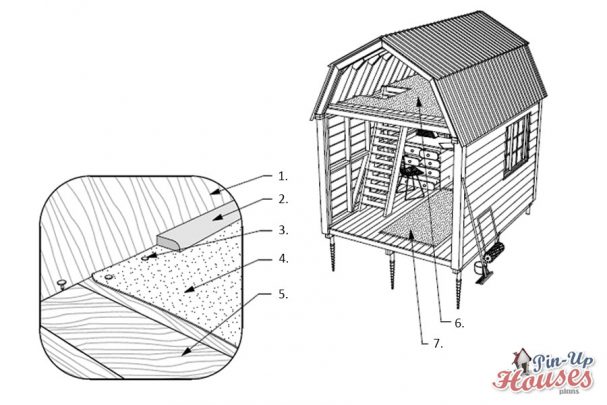 Wall
Moulding
Upholstery nails
Wall to wall carpet
Floor boards – OSB boards or plywood
Rug
Wall to wall carpet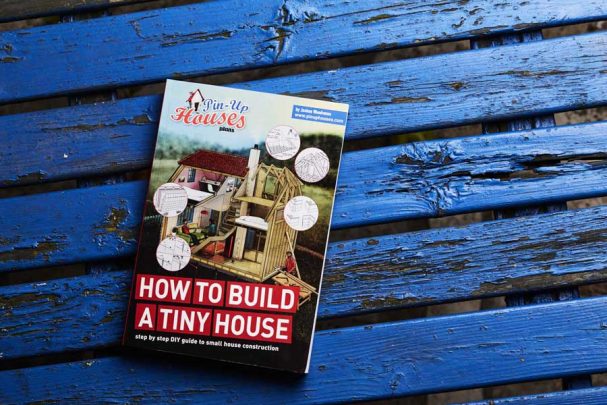 Flooring materials
There are many options of flooring materials to choose from. Hardwood flooring is traditionally popular because of its reliability, durability, very high visual qualities and natural feel. But some hardwood types can darken and slightly change volume due to moisture after a while. Engineered wood flooring does not have this problem with moisture. It is less expensive than the quite pricey hardwood, more stable, its installation is easier and once in place it is often hard to distinguish between these two types of flooring. Another option, one of the most affordable, is laminate flooring. It is usually made of plywood or MDF and is well suitable for areas with high traffic due to its durability, resistance and easy installation and maintenance, although it is not best for high-moisture rooms, where a type specially adapted type should be used.
Among popular flooring materials are also OSB, chipboard or plywood flooring. These all have advantages of having no knots, big compressive, tensile and bending strength and good thermally insulating properties. However for example with OSB flooring, the floorboards degrade – their volume increases and never gets back – when becoming wet. However there are water resistant types, although good quality surface finish reached through sanding and protective coating is necessary when you plan to use OSB flooring, especially in the interior space.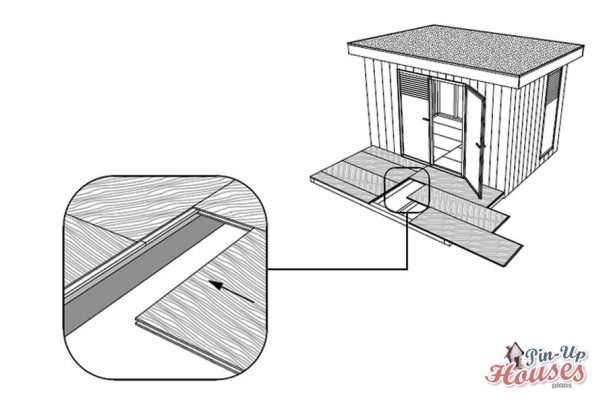 When it comes to spaces with waterproofing requirements like bathrooms, ceramic tiles are recommended. Their installation is not very difficult, you can choose from various styles and finishes and they can be also used as wall cladding or outdoors; although the ceramic tiles with glossed finish tend to scratch over time and the grout lines between are difficult to clean.
Guide on flooring and DIY timber structures
Would you like to learn more about flooring, DIY construction, timber structures or tiny house plans? Are you interested in building your small house or gaining deeper knowledge of construction process? We have a book for you! How to build a tiny house, step by step guide full of detailed illustrations, manuals and photographs, available to order as printed version or electronic book here.