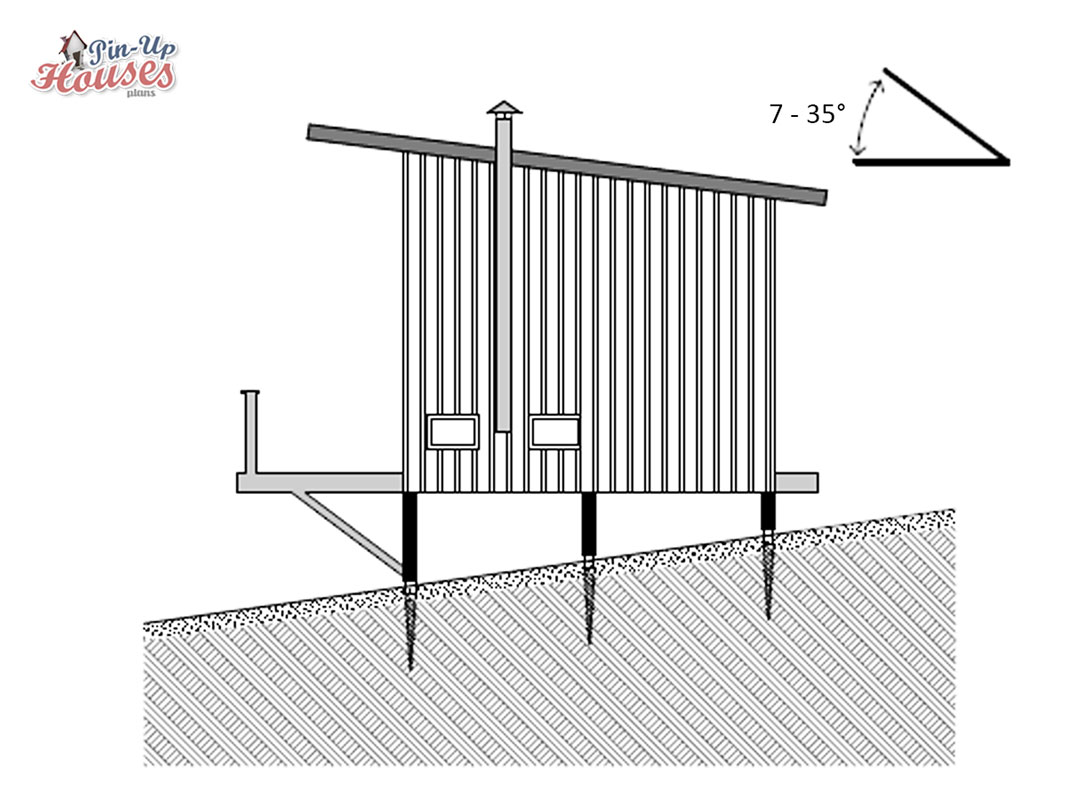 Shed roof plans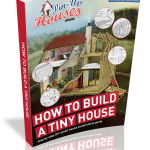 There are many types of roofs when it comes to small house plans, and today, we are going to look closer at one of them – a shed roof, also known as pent roof or skillion roof: a mono-pitch roof slightly sloped in one way. It is one of the simplest roof types, well suitable for tiny houses, small cabins, garden sheds, and patios, shelters, garages, or different extensions to residential buildings.
As apparent, the shed roof can be seen on both individually standing constructions and roofs leaning to a wall, fence, or another roof and adds a modern, minimalistic look to the structure.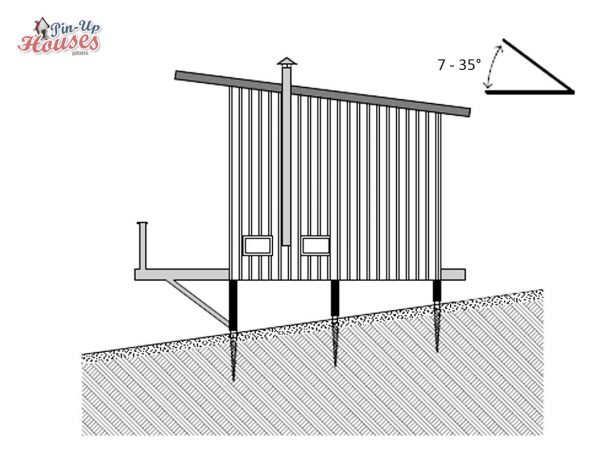 Advantages of shed roof
Shed roof design combines advantages of a gable roof and flat roof, with beams spanning between two walls, one of which is higher than the other one, thus creating a slant, usually ranging from 7° to 35°; depending very much on specific small house design, its proportions and weather conditions of the location. This leads to eliminating or minimizing spaces with sloped ceilings, providing a more spacious interior instead, yet sufficient drainage is still ensured thanks to the roof slant. The additional space can install large windows or additional clerestory windows, which brings more daylight in and will visually enlarge the room.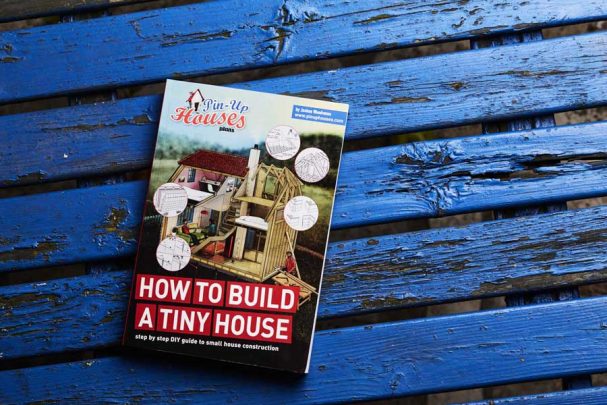 Another benefit of a mono-pitch roof is extending a roof and gaining bigger overlap, which does not need an internal gutter and can be used to create a covered deck. Although it is important to make sure the shed roof with the cantilevered part is designed properly to avoid any damage, such as snow load, etc.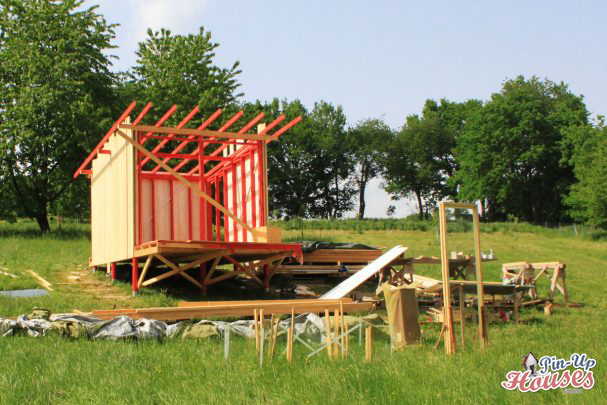 Shed roof framing
Without the need for too many parts or a complicated construction process, shed roof construction can be built easily and fast with quite low expenses. It distributes the load equally to the load-bearing walls, as it does not include many roof members; the main shed roof parts are rafters and beams. Rafters are the sloped elements that run from the front wall to the back and support the roof cladding and ceiling. Beams are placed horizontally. In case rafters are longer than the recommended length for them to be without support, beams serve as blocking, providing the support and ensuring the roof structure is solid and stable.
To the top of that roof, sheathing is attached. For shed roof design, typical roofing made of roof shingles or tiles is not suitable. Large format, one-piece metal sheets, or shed felts are used with various profiles such as bitumen sheets or PVC foils.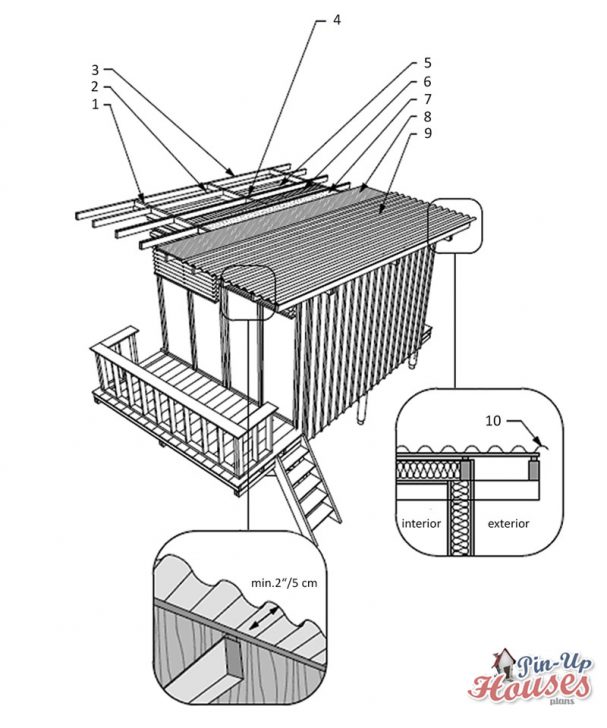 Blocking
Double rafter
Rafter
Batten fixing the foil creates a ventilated gap between the OSB boards
Suspended ceiling
Thermal insulation
Vapor barrier
OSB boards
Corrugated metal
Extension over the board 2″/5 cm
DIY shed roof construction guide
Do you still have any questions or feel uncertain about building a shed roof? Or would you like to learn more about small houses, timber structures, and DIY building plans? Well, we have a book for you! Building a tiny house is a step by step guide with many useful illustrations, photographs, and manual, available as a printed version or electronic book right here!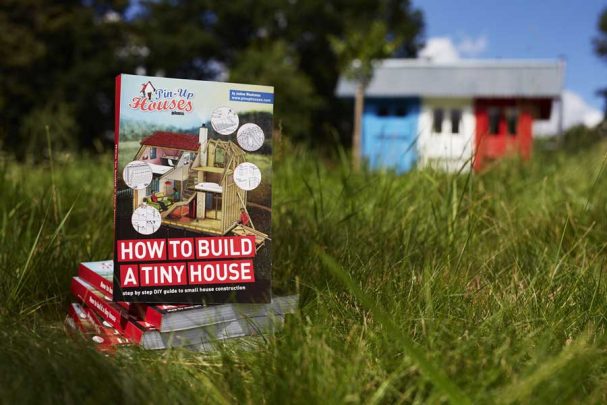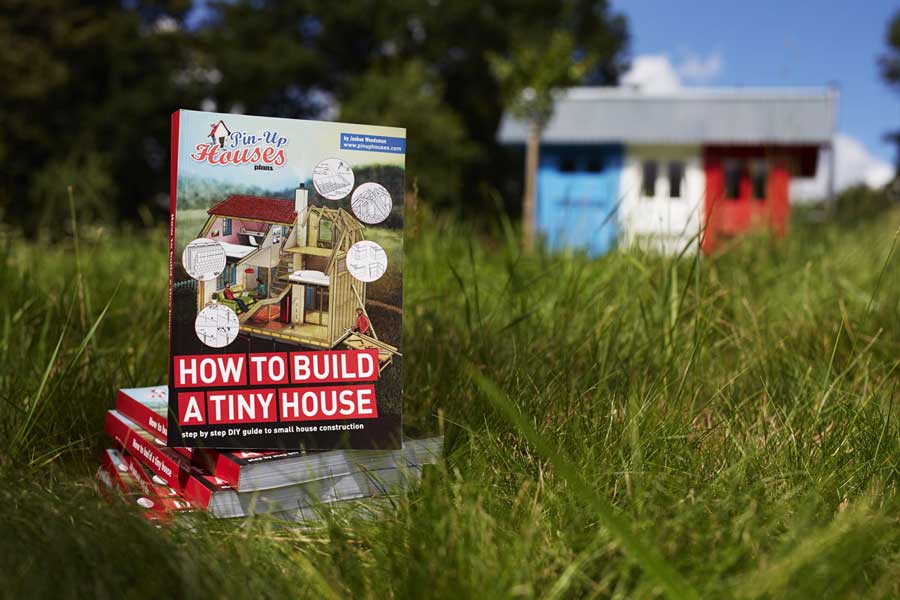 Do you need a building permit? Click HERE