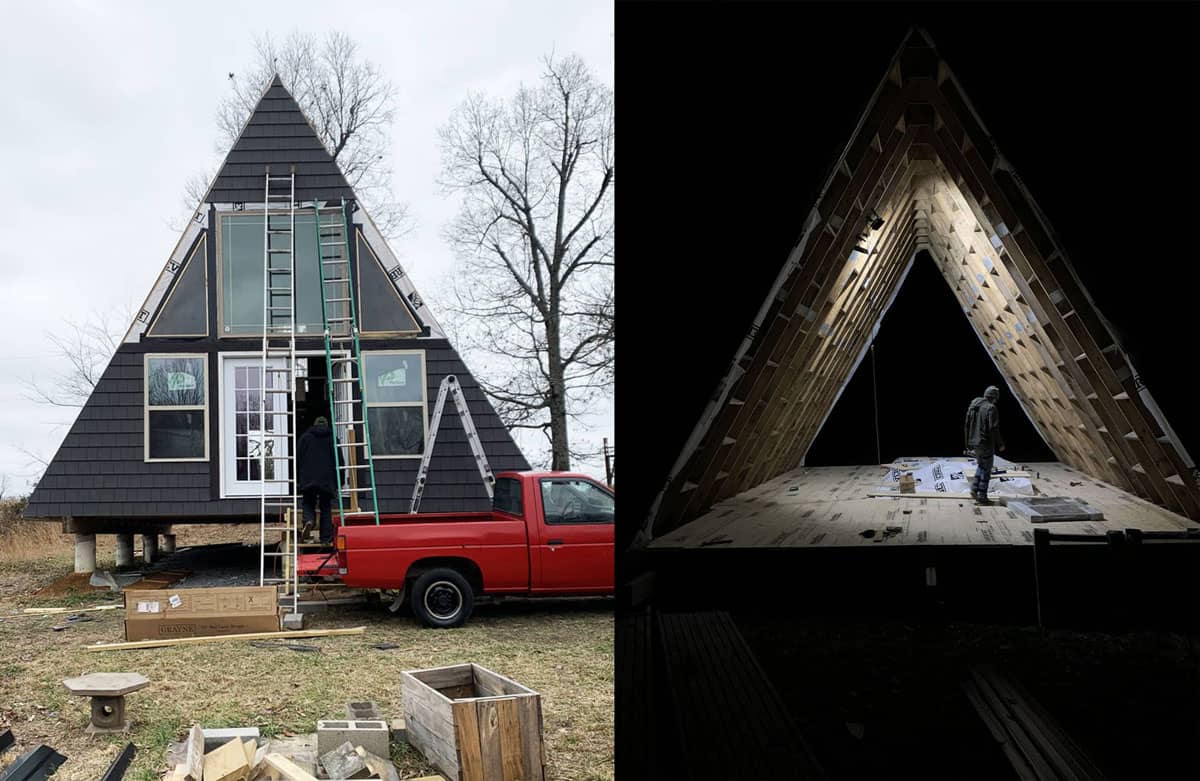 With the help of plans, skilled craftsmen, dedicated friends, and above all a strong determination, this imaginative builder decided to build a cozy cabin in the countryside. Thanks to the concrete footings, the cottage seems to float above the surrounding terrain. This gives it a special character, so what era should the cottage be classified under? It remotely resembles a spaceship ready for take-off, will the interior be no less cosmic? That remains a mystery, all we have are photos of the exterior. The wooden structure is beautifully visible in the two night photographs. It almost seems as if construction could be over at this stage. Do you see the magnificence that can be compared to the magnificence of monumental Egyptian buildings? Let's engage our imaginations a little, this building can inspire us, give us vigour and energy for new projects in our lives.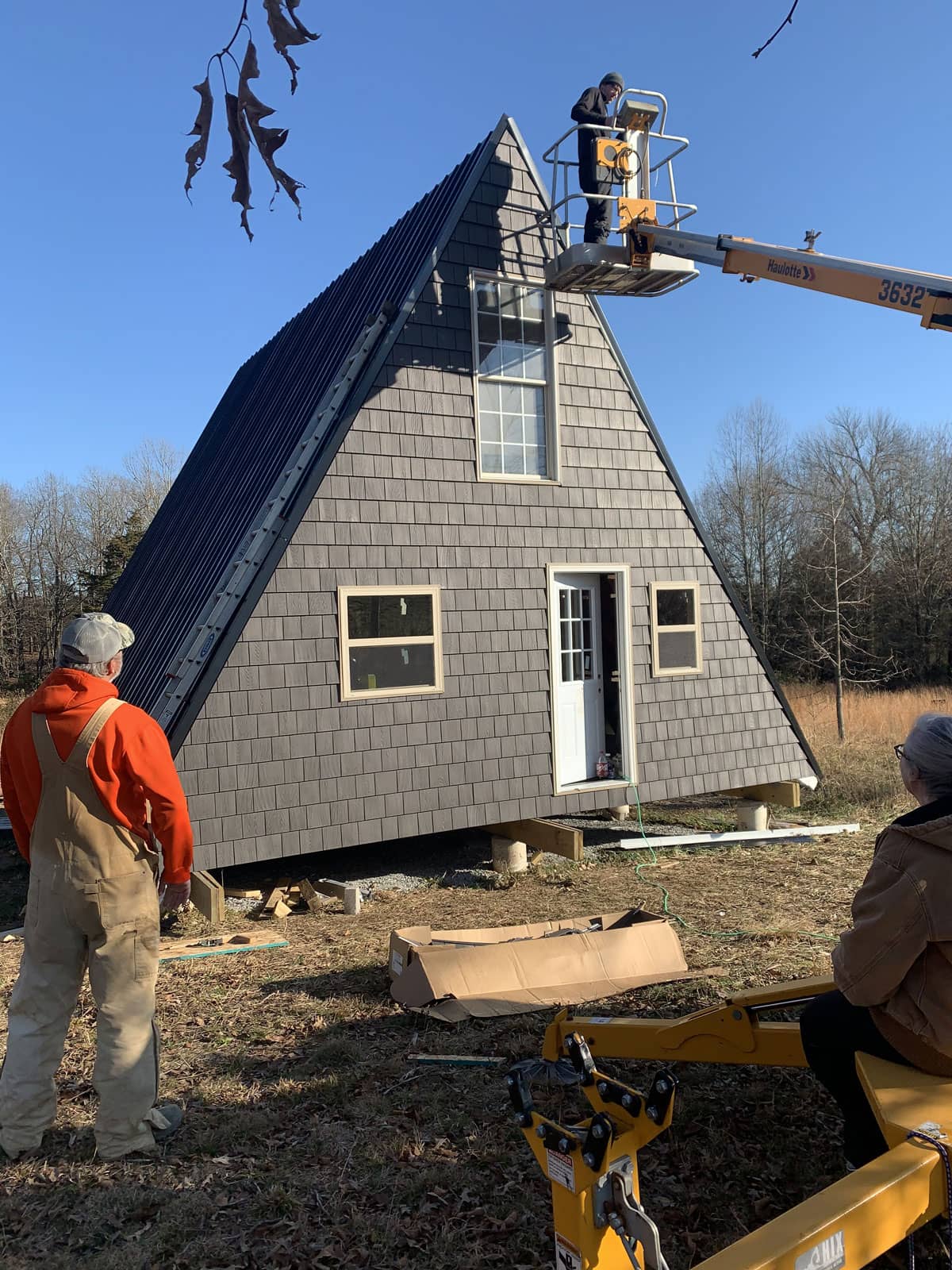 The main façade generously illuminates the interior space. Just fire up the stove, open the Little Prince, and be blasted to another planet. You have your intergalactic vessel, nothing prevents you from embarking on a long journey across the universe. The graphite facade has a composite character similar to aircraft or space rockets. Behind the composition of windows and doors, a hidden order can be read. The multitude of seemingly disparate elements has created a unity. The appearance of the cottage is surprising and thought-provoking. It is our mirror. Who are we? Where are we going? Where does the inspiration that transcends us come from?
Congratulations to the builder, my heart burns when I look at this cottage.