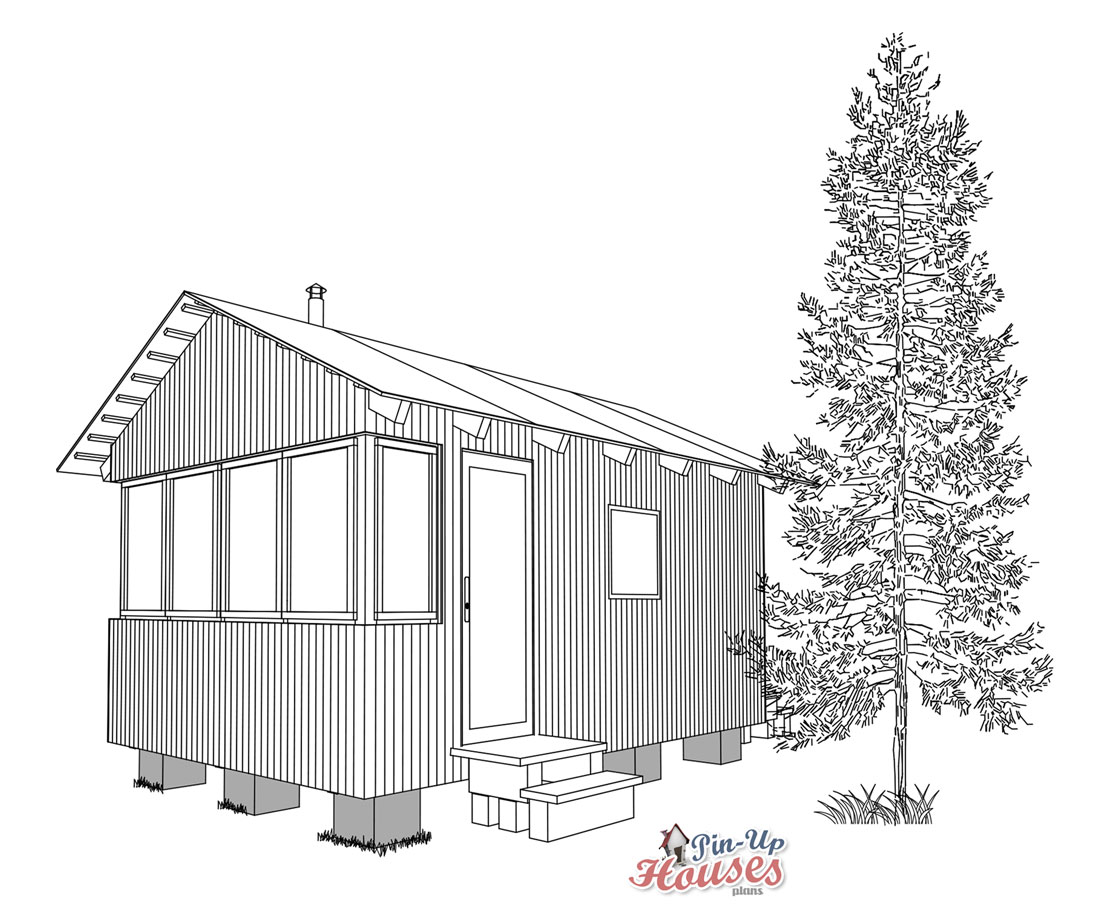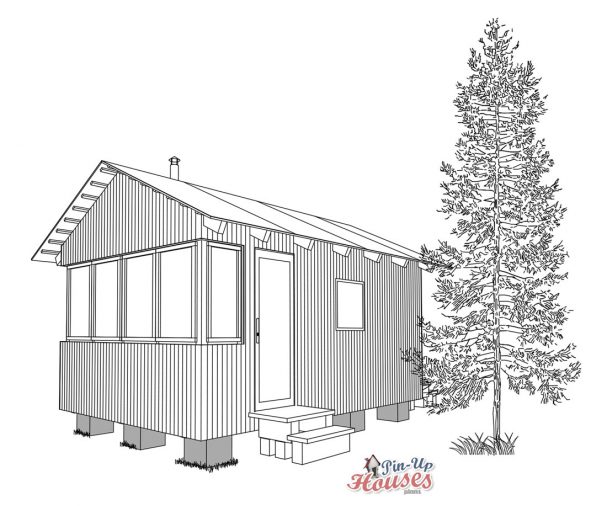 Materials for concrete foundation
Concrete (binder/sand/gravel/water) or complex dry concrete mix
Boards / planks
Anchor bolts
Metal fasteners – basic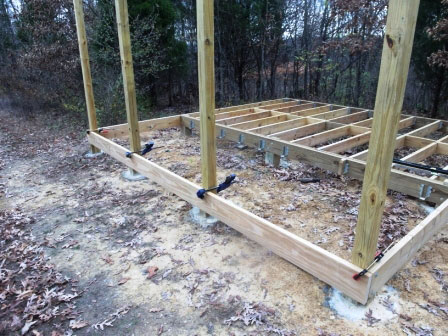 Concrete foundation footings method
Cast in situ concrete foundation footings are a type of concrete foundation suitable for example for low-cost, simple single-storey small houses made of wood. For these, the dimensions would be about 14" x 14" / 350 x 350 with a depth of about 24" / 600 mm.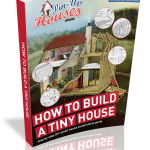 If you wish to find out more about this and other methods of foundations applicable for DIY construction, small house plans and timber structure, we recommend the How to build a tiny house book.
It is crucial to begin with proper survey and right measurements of the future cast in situ concrete foundation, so that you can dig pits that correspond with the project documents. Their inside dimensions will be used to prepare a formwork made of boards or planks, which will be installed to shape the part of a foundation footing above the ground.
After reassuring that the formwork is prepared firmly in its place, pour concrete in and install the anchor bolt inside. It acts as a rebar in reinforced concrete – helping to reinforce the resistance of in situ concrete against tension, while the material itself has an amazing strength when under compression. Fix also the metal fasteners. After the concrete cures properly, it is ready for the floor joists to be installed. It is also possible to add gravel as an aesthetic finish to the surroundings of the foundation.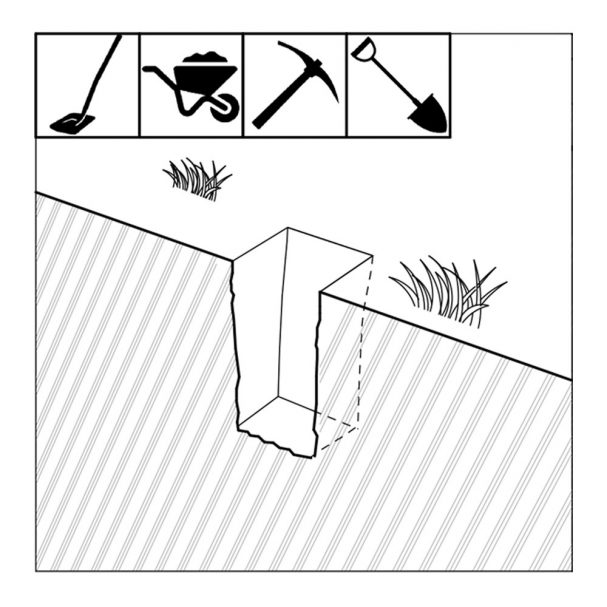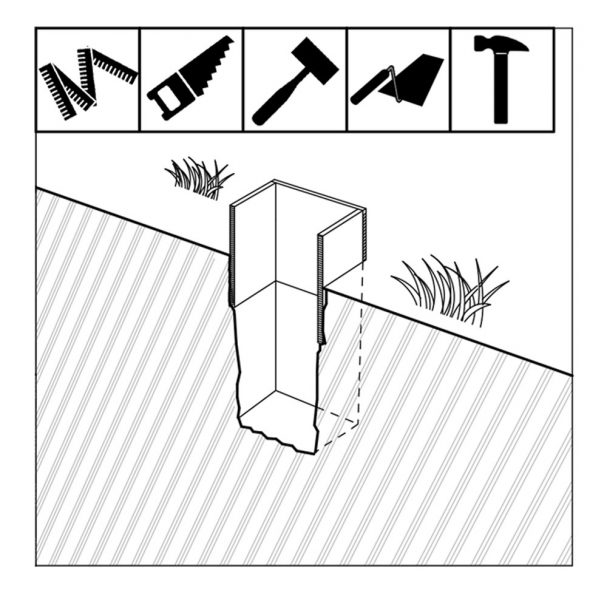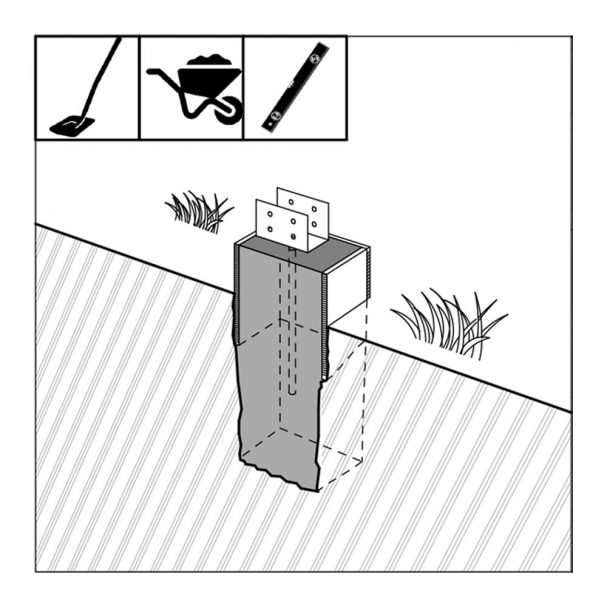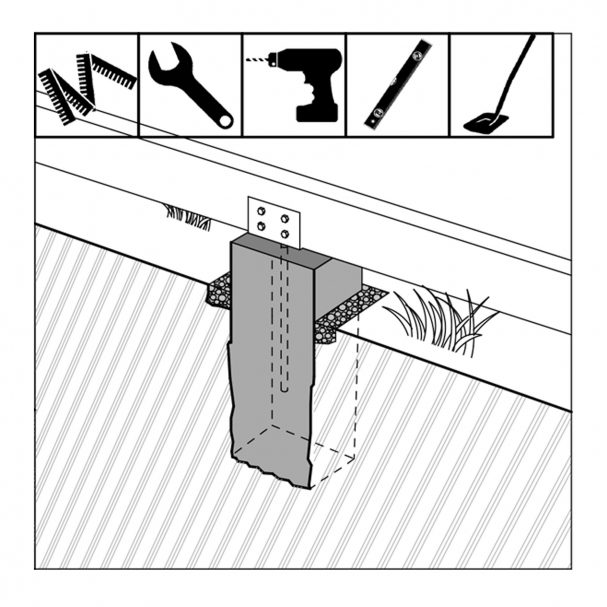 Timber structure and small house plans guide
When you look at the offer of our country cottage plans, this method of concrete foundation is recommended for Christie or Sofia. To learn much more about tiny houses, cabins, sheds, small house plans and other parts of DIY construction, refer to the How to build a tiny house book full of useful information, illustrations, photographs and step by step manuals! Available to order as printed version or electronic book here.