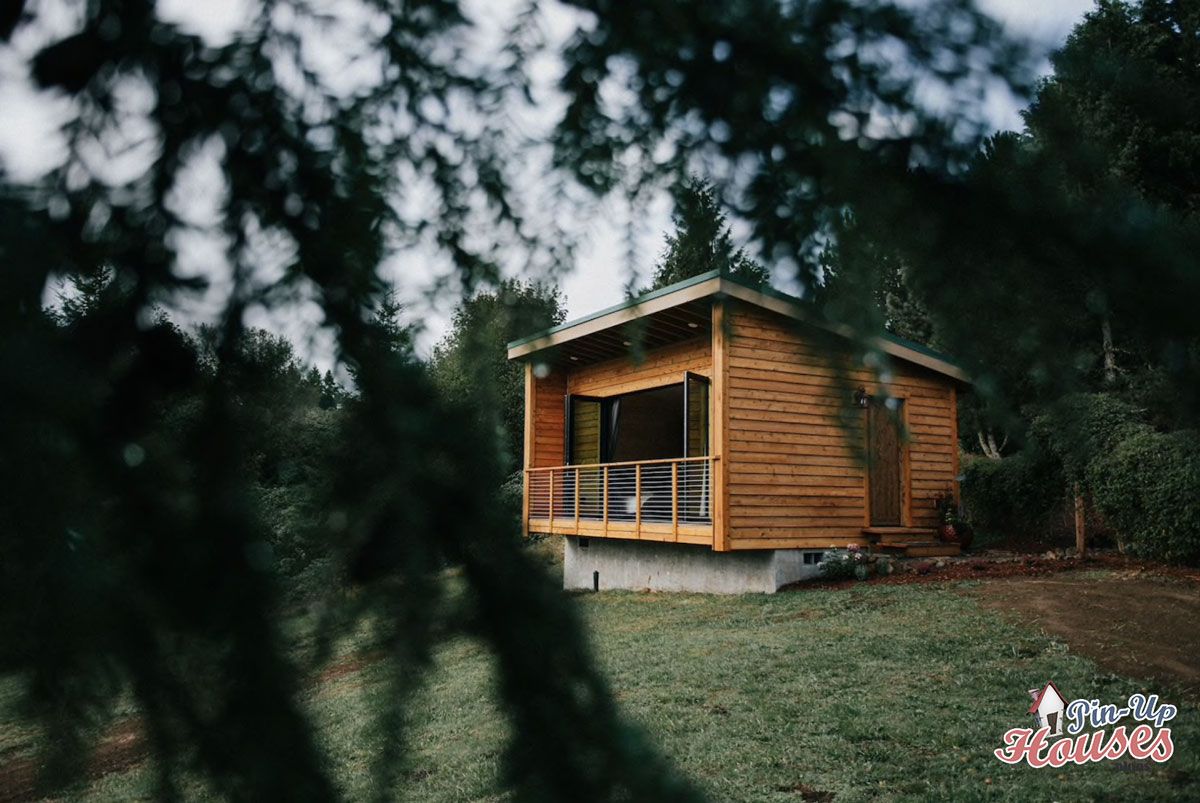 In beautiful Oregon countryside overlooking Mount Hood grew up a small cozy house from our offer. It´s builder had originally ordered the plans for the construction of the Shenna cottage, but he had adjusted it to his image, and that's how this building was actually created.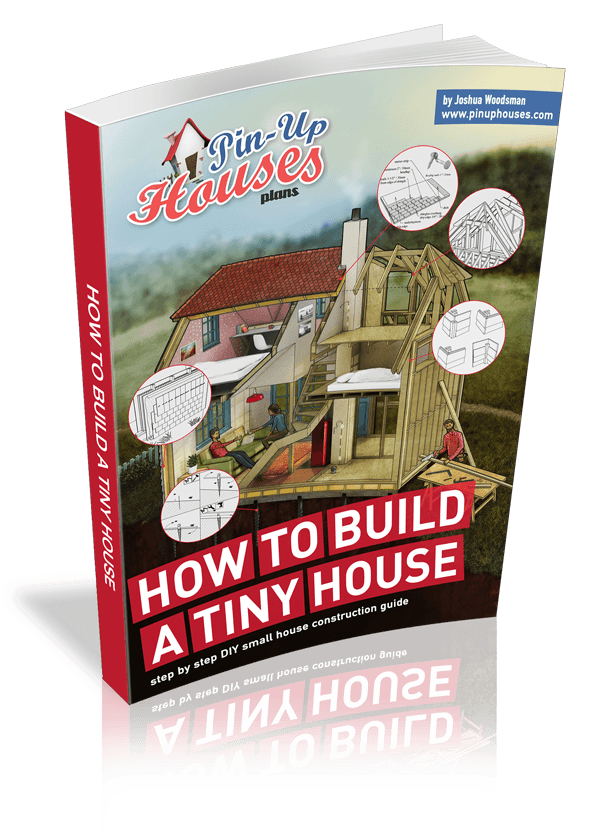 It is actually the Sheena small house, but the outside has rather mountainous, natural character thanks to the facade of unpainted decks. The foundations are also more massive and form a fully-fledged foundation plate. The large window was kept and takes full advantage of the beautiful view from the parcel. The house now serves as Airbnb accommodation.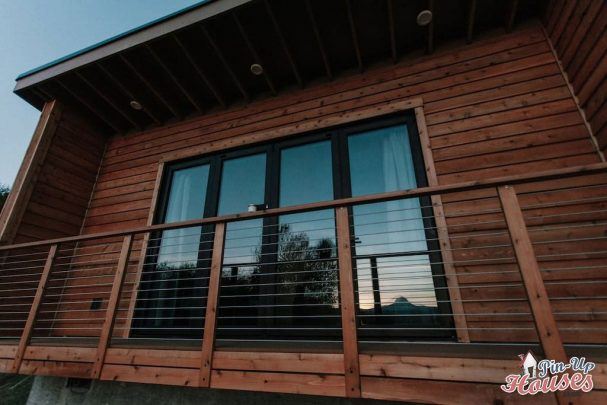 The large window is not up to the walls, because the full walls horizontally with the window serve as wall bracing. At the same time, the king size bed is located behind the right wall, which is in a desirable overlap.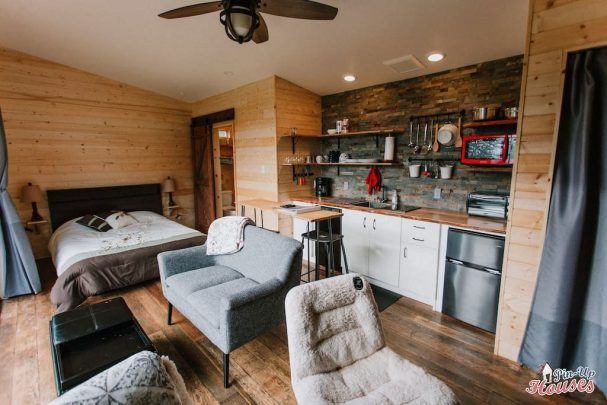 The house actually forms the main living area with a kitchenette and a king size bed, a bathroom with a toilet and a small storage area to the right of the entrance. Ground plan is based on Sheena's ground plan. In the main living area we can find a sofa with a coffee table, from which you can see the natural scenery through a large glass wall. There is also a small bar and armchairs facing the stove. Fireplace can make up for the panoramic view from the window after sunset.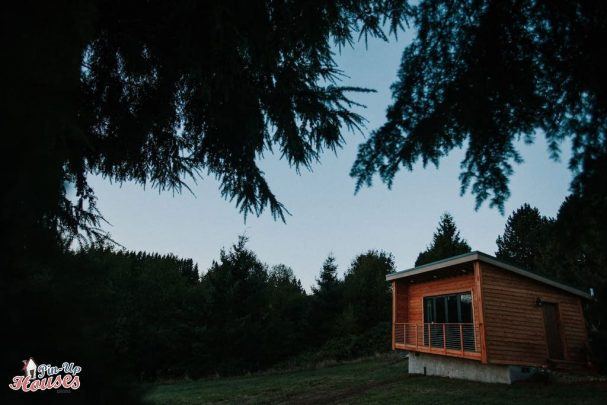 The larger part of the back wall of the room is a beautiful fully fitted kitchen. The kitchen is designed in a modern rustic style with elements of wood, stone and stainless kitchen accessories.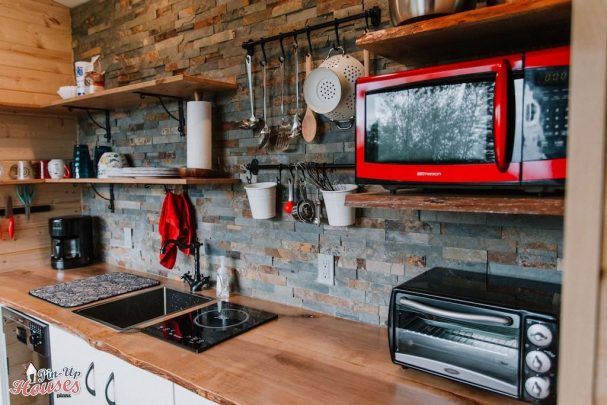 Wood and stone are also the materials that were used in the bathroom with the toilet. The pictures show how the bathroom matches the rest of the interior and is not left behind. An interesting small sink and a discreet shower are worth mentioning.
Overall, the cottage is perfectly crafted. It is tastefully complemented by modern furnishings and furniture. A few days spent in the shelter of this building and surrounded by beautiful nature is very tempting and therefore we hope that the cottage will be perfect for it's purpose in the future.