Building your dream home is a major decision. It requires dedication, funds, and time. So, instead of making an abrupt decision on a whim, the wiser choice is to weigh the choice in terms of its benefits and drawbacks.
In this post, we'll check out the pros and cons of building a home just for yourself from scratch. Let's dive in!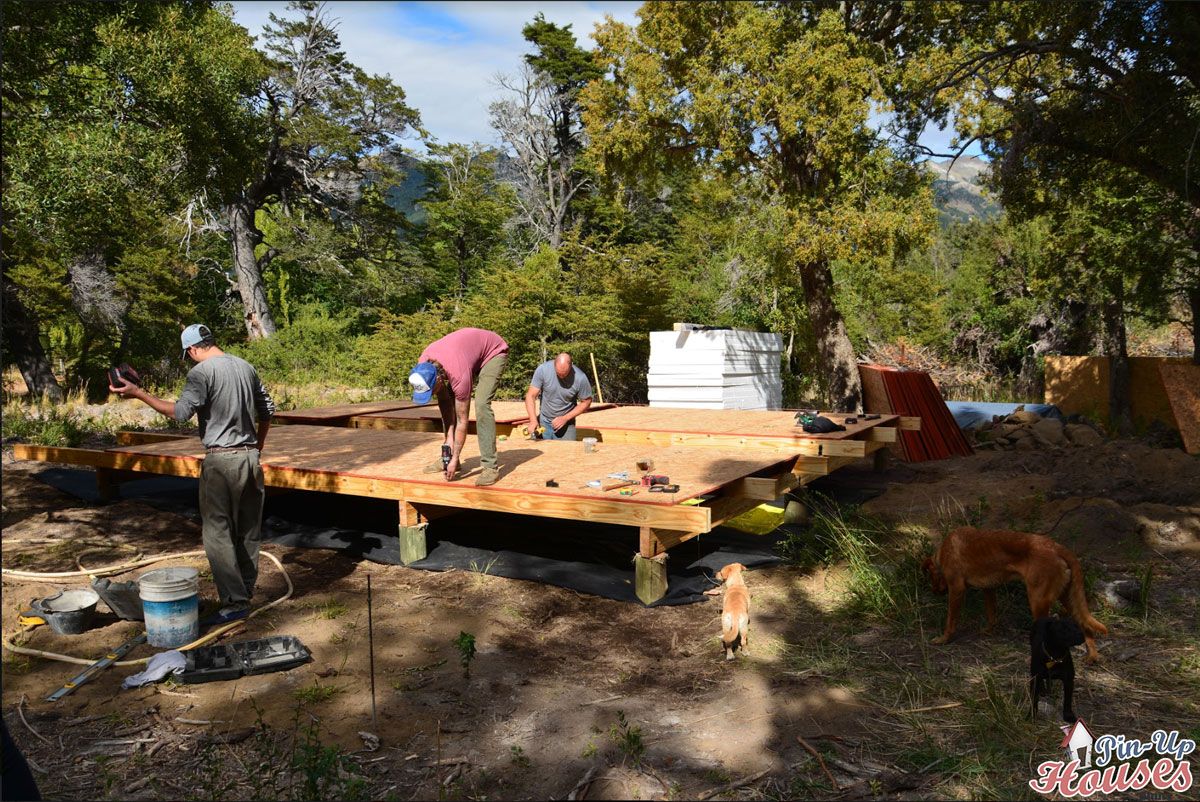 Pros of Building a House
Why should you DIY your dream home? Let's check out five reasons why:
1. Customize to Your Heart's Content
If you're thinking about building your own home, you can make it as small or big as you like. Want a massive contemporary-style home surrounded by trees? You got it. Love the idea of a tiny home for $35,000? The only thing standing in your way is your budget.
Plus, the outside isn't the only thing you can change. If you're building a home just for yourself and your furry friend, you can add features you always wanted but could never put in, such as:
Custom Storage – Have too much stuff and not enough space? You could go storage galore, adding elements like hiding shelves behind your tiny hallway's wooden walls. And if you're DIY-ing it, get ready to make a sanding machine your best friend. Talking about storage, you'll probably need to take care of the clutter in your current home when moving to a new one. In this regard, 1300 Rubbish can be a great option to take care of unwanted items, so your new home remains uncluttered.
Higher Ceilings – If you've just learned that AC contributes to 3.94% of global greenhouse emissions, live in Louisiana, and have been lobbying for climate change action since you were nine, high ceilings can save you from dripping all over your couch while saving Earth from dying.
Heated Flooring – If you're building a tiny house in Butte, Montana, you should definitely go for in-floor heating. It'll stop you from freezing off bits when you go to the restroom. And if you're on the DIY shebang, get lots of thermal insulation.
2. Save Time and Money
Everybody thinks buying a home is cheaper. And it is — if you get something that isn't suffering from wood arthritis or needs enough renovation to doom your credit for the next three years.
But if all the houses in your area are a cool number you've never seen in your bank account, and your lease is expiring in six months, there's no reason you can't buy some land and build a small house that's enough for your current needs — think 225 to 600 sq. ft.
Not only will your home-build be cheaper — tiny homes cost a reasonable $30–60k — but you'll also save up on home inspection, agent, and closing costs. Plus, maintenance will be a breeze because everything will be new.
For a deeper dive into the financial aspect of building vs buying a home, you can read this guide from Westpac.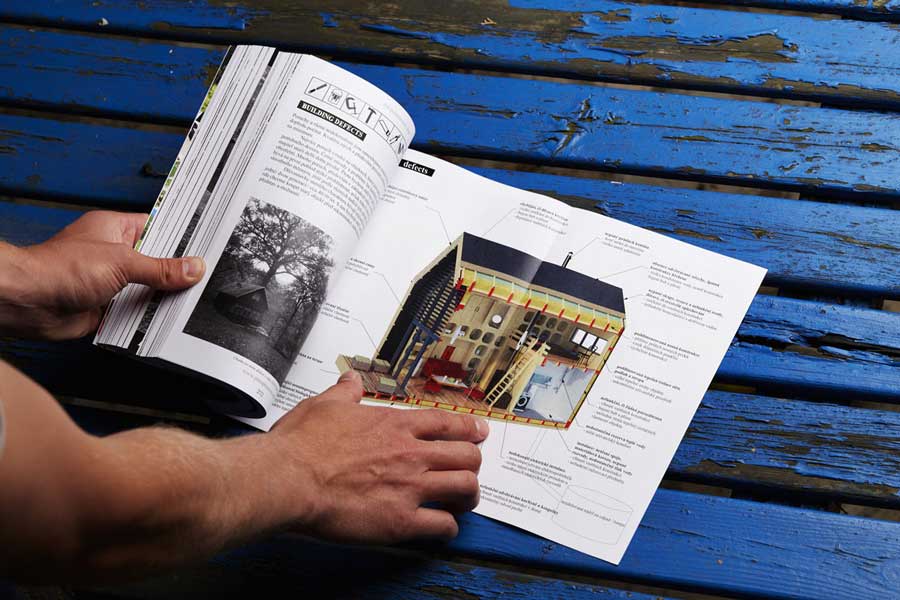 3. Make It Eco-friendly
Homes made with eco-friendly materials, such as recycled steel or reclaimed wood, ensure minimal damage to the environment and protect it for future generations. Plus, they use less energy, helping you save money.
But how do you build green? Here are three ways to go about it:
Build a Small Home – If saving the Earth from carbon emissions and climate change is a cause close to your heart, you could build a tiny house for a smaller eco-footprint.
Install Solar Panels – Solar panels virtually have no effect on the environment, so they're the best option if you're looking to reduce your carbon emissions. Plus, going solar will also help you increase your home's value, so they're a win-win.
Plug All Leaks – According to the EPA, around 900 billion gallons of water are wasted every year because of leaks. To make sure you don't waste water, get your ductwork properly sized and sealed for efficiency.  
4. Fewer Repairs or Maintenance
When you've built your home from the ground up, you don't need to worry about how the previous owners treated your beauty or have to wonder about sneaky mold infestations or argon leaks.
Plus, your house won't have any upfront repair or improvement costs because you know that everything is new and in perfect working condition.
5. Live Off-grid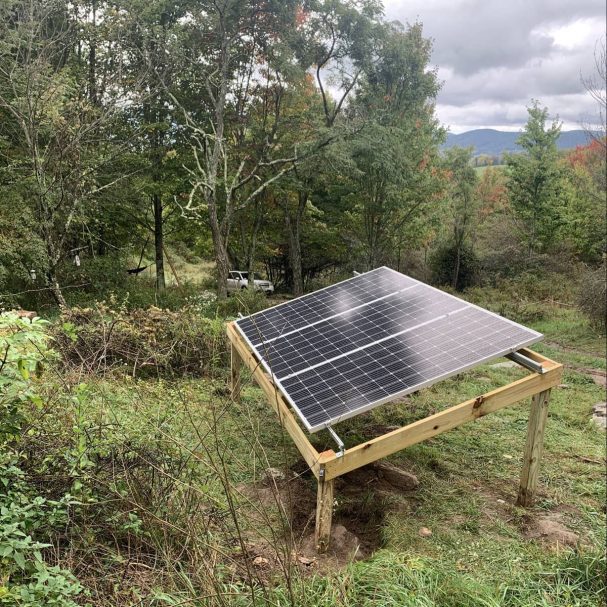 Always dreamed of escaping the city rush and settling down in the country with 12 chickens, your German Shepard mix, and a large garden filled with tart tomatoes, perky lettuce, and just-out-of-the-ground potatoes? DIY-ing your home can help you do that.
Instead of buying a home that's half a million and requires $70,000 worth of renovations, you could funnel all your money into purchasing land in the city outskirts or country and building a tiny home surrounded by whatever you want.
You'll be free from hours-long traffic, save thousands every year by producing your own energy, and eat healthy by growing organic food.
Cons of Building a House
While building a house may seem like a dream come true, there are always two sides to a coin. So, let's check out the cons of building a home:
1. Budget Blowouts
According to HomeAdvisor, you'll spend more than 90% of your budget on construction materials and labor when building your home. So even a slight problem with these key areas can blow your budget.
For instance, if the site prep takes longer because of harsh weather conditions, you'll probably have to pay more for labor or risk delays. Similarly, if you can't find lumber, you might have to get it shipped cross-country, which can cost more than you initially calculated.
Plus, you might run into hidden costs like associate site, landscaping, or plan modification surprises.
2. Supervisory Stress
On average, it takes at least six months to construct a house, meaning you'll have to monitor everything for half a year. This includes registering for permits, getting your lawyer to navigate zoning issues, contracting labor, and purchasing the right materials.
So, if you have a job, need to look after kids, or don't know the first thing about construction, building your home can be an uphill battle every step of the way.
3. Disappointing Build
The plan was perfect, the builders were great, and the paper layout was spacious. But the actual done-and-dusted home is a cubicle. There's zero space for your tools. And the whole thing looks like a cottage out of Oz.
We get it. Finding yourself in a situation where the final result of your home doesn't live up to your expectations can be disheartening. But what can you do at this point except make the best of everything?
Final Verdict
Building a house comes with its share of pros and cons. But at the end of the day, the decision largely depends on what you're looking for.
For instance, you might want to go for a pre-owned house if you are in search of a hassle-free, easy way to put a roof over your head. However, if you want to build a small house that's big enough for you and your cat, a home-build is the way to go.