Product Description
This country cottage has a two rooms on the ground floor and a loft. The loft is ideal for a bedroom but your imagine can run free with what to do with rest of the cabin. As inspiration, we present a kitchen in one room and a workroom in the other room. Whether on a lake, riverside or perched upon a hilltop, Jane will fit perfectly into the surroundings. This cottage is named after one of the most famous pin-up girls, Jane Russell. Buyi our small wooden cottage plans you`re halfway to having your own cottage!
At your request I can modify the dimensions of this cottage.
What do you get
Construction Progress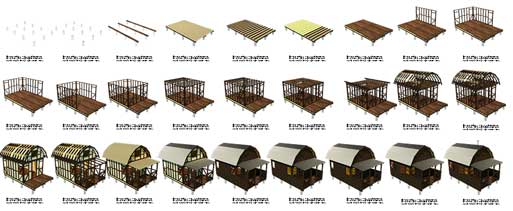 Step by step DIY guide:
Complete set of cabin plans (pdf): layouts, details, sections, elevations, material variants, windows, doors

Complete material list + tool list:
Complete set of material list + tool list. Very detailed description of everything you need to build your small house.